Standardizing health plan administrative processes and eliminating duplication of effort would go a long way toward strengthening the doctor-insurer relationship.
Medical Group Management Association (MGMA)
What do physicians want from health plans? Beyond the obvious — a fair rate of compensation for their services — what physicians want most from health plans is consistency, simplicity, and transparency. The lack of standardization in administrative processes, not only between plans but sometimes even within plans, is a source of intense frustration for both physicians and their practice managers.
Unnecessary administrative complexity generates immense costs for both medical practices and health plans. Simplifying our health care system's administration could reduce annual health care costs by almost $300 billion (see reading list on page 16). From the credentialing process to formularies to disease management protocols to coverage and eligibility to contracting — America's physicians are desperately seeking consistency and standardization.
Less duplication of effort, as well as greater openness and transparency, is sorely needed. And increasingly, physician organizations are turning to legislators to help force standardization if plans don't voluntarily come together to create it.
How can you and your health plan build better relations with your physicians? Let's look at some specific opportunities that the 19,500 practice administrator-members of Medical Group Management Association encourage:
Streamline your physician credentialing process and participate in efforts to standardize the process. MGMA members are very frustrated by delays in credentialing new physicians. A 2004 MGMA survey found that the process requires an average of 183 days. Other MGMA studies show that practices submit 17.86 credentialing applications per physician each year on average, with each requiring an average of 69 minutes of support staff time and 11.27 minutes of physician time. That translates to an estimated annual cost to the nation's approximately 600,000 physicians of more than $450 million. Every health plan independently verifies each physician's credentials and reverifies the information every two years, generating great cost to plans. And compounding the redundancy, each physician's application generates requests for hospitals, licensing boards, and others to verify the information provided by the physician.
One way to eliminate part of this burden is through a standardized application, such as that developed by the Council for Affordable Quality Healthcare (CAQH).
But many plans still don't use it. If you don't use the CAQH application, I encourage you to do so. It doesn't completely solve the problem (since there is still massive duplication in the credentials verification process), but at least it's a step in the right direction. And it's a step that will save money for plans, as well as for practices.
Help streamline physician interaction with pharmacies. A 2004 MGMA survey found that the single administrative issue that generated the most cost to practices was dealing with pharmacies about prescriptions, formularies, and refills. The cost to a 10-physician practice of dealing with these issues is almost $127,000 annually. That translates to a total annual cost of $7.6 billion — and that doesn't include the costs incurred by pharmacies, pharmacy benefits managers, and health plans in handling these transactions.
The complexity of multiple formularies within and across plans is a major source of confusion and expense, especially when many physicians may not have easy access to those formularies when they are seeing patients. In an environment where many physicians are forced to see more and more patients each day just to compensate for rising liability premium costs, falling reimbursements, and receding margins, this time spent on the phone with pharmacies is especially costly.
Work with other plans to standardize the basic terms of contracts. The cost to medical practices for negotiating payer contracts each year is more than $2 billion — around $33,800 a year for an individual group of 10 physicians. And the cost to plans is comparable. A typical practice contracts with an average of more than 20 health plans per year. Since most of the boilerplate language is similar, why not create a "standard form" in each market, similar to what CAQH has done with credentialing applications, to which each plan can append its specific fee schedule and other business terms?
Improve your openness and transparency through proactive provider-relations activities. Medical practices are arguably a health plan's most important business partner. But practices are generally dissatisfied with their business relationships with health plans.
For example, MGMA's 2004 Payer Performance Report for Colorado found that, on a scale of 1-4 (1 = poor, 2 = fair, 3 = good, 4 = excellent), overall satisfaction with payers from all respondents was 2.1.
Payers received low marks for satisfaction with credentialing, contract negotiation, communication with payer representatives, explanation of contract terms, explanation of payment terms, explanation of denied payments, and resolution of denied claims. Payers received higher satisfaction marks on prompt payment of claims. Similar research projects are now under way in a number of other states, and the results should help plans target areas for improvement.
There is nothing more frustrating to physicians and practice administrators than to get incomplete or inaccurate information from payer Web sites, publications or provider relations staff. And every time a practice has to come back a second time to get a question answered, it adds cost to the plan, as well as to the practice.
Work with other plans in your community to standardize clinical guidelines, disease management protocols, and other aspects of medical management. Does it really make any sense for the clinical guidelines that are applied to a patient's care to be based on who his insurer is, rather than on his clinical condition? Plans in Minnesota have worked together to standardize the clinical guidelines used there for the most common clinical conditions. Such co-operation among plans hasn't generated antitrust concerns, despite earlier fears that it might. But it certainly has gone a long way toward improving the consistency and quality of care, while reducing a great source of frustration and irritation to physicians.
Work with other plans to provide practices with electronic access to comprehensive eligibility and coverage information for all payers. Another initiative recently launched by CAQH is standardization of the operating rules for these queries, a process that would eventually allow physician practices to log on one time and reach into every participating payer's database to verify complete eligibility and coverage information.
Many plans have created their own proprietary solutions to this problem. But practices rarely use them. Why? Because it's a massive hassle to access and query multiple Web sites each day, none of which have the same information on them, or the same screen layout, or the same navigational process. So they simply continue to use the telephone — adding to plan cost, as well as to practice cost. Standardizing this one simple administrative process could greatly improve physician and administrator satisfaction, while saving all parties considerable sums of money.
Reduce the frustration!
I firmly believe that leaders in the health insurance industry want to improve their relations with physicians. Physicians and medical practice administrators are similarly eager for better relationships. Many plans are developing new tools and processes to make them more "physician friendly."
But so long as each plan insists on being different in its administrative processes, these improvements do little to reduce the frustration associated with these burdens.
Standardizing health plan administrative processes and eliminating duplication of effort would go a long way towards strengthening relations between physicians and health plans. It would save both parties a lot of money. And perhaps most important, it would allow plans to compete on issues that your customers really care about — service, quality, and price.
---
Our most popular topics on Managedcaremag.com
---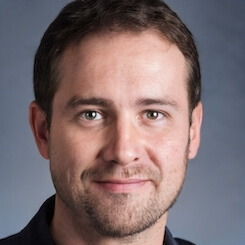 Paul Lendner ist ein praktizierender Experte im Bereich Gesundheit, Medizin und Fitness. Er schreibt bereits seit über 5 Jahren für das Managed Care Mag. Mit seinen Artikeln, die einen einzigartigen Expertenstatus nachweisen, liefert er unseren Lesern nicht nur Mehrwert, sondern auch Hilfestellung bei ihren Problemen.