Despite the seeming Gordian knot of regulations associated with Medicare Part D, health plans figure the benefit-to-risk ratio is squarely in their favor.
The labyrinth of regulations notwithstanding, health plans are surprisingly engaged in Medicare Part D. The Centers for Medicare & Medicaid Services received hundreds of applications by the March 23 deadline from plans wanting to enroll seniors in the stand-alone drug benefit that starts January 1.
"It's not too surprising once they realized it's almost impossible to lose money in the first two years," says John K. Gorman, a former Medicare official who now runs Gorman Health Group, a consulting company that advised many plans on whether to apply.
That's for two reasons, says Gorman. First, drug costs for Medicare beneficiaries who qualify as "dual eligibles" will be subsidized by CMS. Those are the estimated 6.3 million low-income beneficiaries who now qualify for Medicaid as well as for Medicare benefits. Another 4.6 million beneficiaries will qualify for some form of regional or federal subsidy, which means more than a fourth of participants will be subsidized. Second, the Part D stand-alone drug benefit's risk corridors, as designed for the next two years, guarantee that participating plans will lose no more than 20 percent of their bid.
The involvement of health plans is unexpected. While the Medicare Prescription Drug, Improvement, and Modernization Act of 2003 (MMA) was being debated in Congress, the president of the Health Insurance Association of America, the trade organization that merged with America's Health Insurance Plans in 2003, was quoted as saying that "private drug insurance policies are doomed from the start" and his members would probably pass on Part D.
By the time the final rules for Part D were announced in January, health plans saw a future for themselves at a minimum degree of risk. The government won't say exactly how many plans have applied, but enough information has seeped out to signal that most of the nation's national plans and many regional plans (including many Blue Cross and Blue Shield organizations) will offer either a national plan or will participate in one of the 34 Prescription Drug Plan (PDP) Regions that CMS set up to help level the playing field for the health plans. The applicants have until June 6 to submit competitive bids.
CMS will average the bids to come up with a national benchmark, to be announced in August. Plans with bids lower than the benchmark can use the savings to expand benefits, and plans whose bids are higher will be required to pass the additional costs to beneficiaries through higher premiums. Once bids are accepted, CMS will sign one-year contracts. The total government subsidy through direct premium subsidies and reinsurance will be equal to 74.5 percent of program costs for basic drug coverage. Premium subsidies to plans will be adjusted for enrollee risk.
UnitedHealth Group, Aetna, and Cigna officials have said that they will participate in stand-alone Part D, on a national basis. Aetna Chairman John Rowe says that given the current administration's commitment to Part D, his company is expecting strong marketing support. His company finds the risk factors "acceptable, at least as far as we can see now."
PacifiCare, which participates in Medicare Advantage, announced that it would offer stand-alone coverage in as many as 21 states, according to published reports. A consortium of Blue Cross and Blue Shield plans will offer a Medicare drug benefit in Iowa, Minnesota, Montana, Nebraska, North Dakota, South Dakota, and Wyoming. Blue Cross and Blue Shield plans in Florida, Michigan, New Jersey, and Pennsylvania said they are signing on, as well. Robert E. Meehan, vice president of Horizon Blue Cross and Blue Shield of New Jersey, says that Part D offers "reasonable risk" and that five or more plans could end up competing in New Jersey.
Market surveys
The PDP regions were formed based on market surveys and comments from the plans, according to CMS. The regions were designed to provide a sufficient number of potential enrollees to make health plan participation economically feasible. CMS figured that there had to be more than 400,000 eligible people in a PDP region for the plans to be profitable. The plans informed CMS that a PDP region with more than about 3 million eligible would not be cost-effective, especially in the start-up year.
The bid process is complex, but it is so well fortified with risk support that its complexity isn't much of a deterrent. "Plans could fall short by 15 percent or more in their bid and still be profitable," says Gorman. Generally, the plans will share risk with the government through reinsurance and risk corridors for basic coverage.
Plans will be paid their total approved bid amounts, adjusted for risk, from a combination of government subsidy and enrollee premiums. In 2006 and 2007, plans will be at full risk for spending within 2.5 percent of a target amount, defined as total premiums minus administrative costs. CMS is requiring that premiums, excluding late fees, be uniform for all enrollees. That premium for drug coverage will be equal to the difference between the government's premium subsidy for basic coverage and their plan's total premium. The average monthly enrollee premium for Part D drug coverage in 2006 is estimated by the Congressional Budget Office to be about $37.
The government subsidy will be based on the national weighted average monthly bid for basic coverage, adjusted for geography, minus estimated reinsurance payments.
The net result is that plans will be at risk for 25 percent of spending in the corridor between 2.5 percent and 5 percent of the target, and at risk for 20 percent of costs more than 5 percent from the target. The government shares savings below the target and shares losses above the target within the corridors. And if all that's not sweet enough, a special transition corridor will be established where, if 60 percent of plans with at least 60 percent of total Part D enrollees have allowable costs of more than 2.5 percent above the target, plans will be at risk for only 10 percent of those costs.
Then everything changes. For 2008-2011, risk corridors will be modified so that plans will be at full risk for costs within 5 percent of the target, at 50 percent risk for costs falling in the corridor between 5 percent and 10 percent, and at 20 percent risk for costs more than 10 percent from the target. After 2011, MMA says, CMS will establish corridors that cannot be less narrow than those in effect in 2011. "At that point we'll just have to wait and see what that means in terms of plan involvement," says Gorman.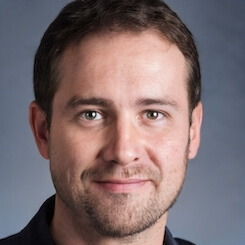 Paul Lendner ist ein praktizierender Experte im Bereich Gesundheit, Medizin und Fitness. Er schreibt bereits seit über 5 Jahren für das Managed Care Mag. Mit seinen Artikeln, die einen einzigartigen Expertenstatus nachweisen, liefert er unseren Lesern nicht nur Mehrwert, sondern auch Hilfestellung bei ihren Problemen.