With big companies steadily reducing coverage for retirees, plans need to devise products for this needy population.
In early March, managers at the giant auto supplier Delphi knew they were knee-deep in fiscal hot water. Their chief financial officer had just resigned after an audit pointed to accounting errors, and the company needed to make some deep cuts in operating expenses in order to staunch the financial hemorrhaging.
Retiree health benefits were one of the first items on the chopping block. Five days after its troubles became public, the company said that beginning Jan. 1, 2007, retired white-collar workers would no longer have a company health plan to fall back on. Analysts said that the health benefits for Delphi's retired blue-collar workers might soon follow.
At Motorola, which will spend $35 million providing retiree health care coverage this year alone, company executives recently disclosed in new securities filings that anyone hired after New Year's Day would not be eligible for insurance coverage at retirement. At IBM, retired workers of Big Blue complain that benefits for a couple — once virtually free — now cost a little more than $300 a month. And at Gillette, one of the first official acts the new owners at Proctor & Gamble made was to reassure retirees they would keep the same health benefits for two years, after which they would be in the same boat as everyone at the new parent company — with no guarantees.
Those recent cases help illustrate the steady erosion of retiree health benefits in America. In the short term, out-of-pocket expenses are being forced up — 27 percent last year alone for early retirees, according to a survey from the Kaiser Family Foundation and Hewitt Associates — while a host of companies are drawing the line against offering retiree health benefits to any new workers. Another new twist: a critical mass of companies is applying caps on retiree benefits, which in the not-very-long-term could well fuel an even more dramatic increase in personal coverage costs.
The conversion of private coverage is shifting the spotlight to the pending introduction of Medicare Advantage plans as well as other new insurance offerings being made through health savings accounts. Some senior analysts say that if private insurers can prove that they can offer stable, comprehensive coverage through their Medicare plans, it would prompt many employers to shift future retirees in that direction, and might also help to build considerable political support for changing the way a fledgling group of health savings accounts (HSAs) is currently structured, to allow younger workers more time and opportunity to accumulate significant savings to pay for coverage after they retire.
"I think it's going to be a very fertile period for new solutions, new plan designs," notes Frank McArdle, who runs Washington research operations for Hewitt Associates. "I imagine the designs will allow more choice so that individuals have influence over the premiums they will be paying, and so that there is a big and growing demand for these kinds of products."
A big part of that surge in demand for managed care plans is likely to come from workers left stranded by the shift in benefits, adds McArdle.
The new bottom line
Over the past 17 years there has been a steady, inexorable curtailment of retiree health benefits in the United States. In 1988, said Kaiser, 66 percent of companies with more than 200 workers provided retiree health plans. By 2002, that number had fallen to 34 percent. And a new survey by the Employee Benefit Research Institute paints an even bleaker picture. In the private sector, the concentration of companies offering health coverage to early retirees plunged from 22 percent to 13 percent in the five years from 1997 to 2002; the percentage of private companies offering benefits to Medicare-eligible retirees slid from 20 percent to 13 percent during the same period.
For most employers, the struggle to continue to pay for covering current workers is taking a toll on retirees. That's lamentable, many business leaders say, but it's an inescapable result of basic economics.
It's also a simple matter of generally accepted accounting standards combined with a steady drumbeat of rising costs, says EBRI President Dallas Salisbury. "It started with the accounting rules and, in recent years, it's been as heavily driven by actual costs — year after year after year of double-digit health care cost increases." And companies have also been undergoing a gradual transformation away from the kind of full retiree benefit designed for workers who stay a lifetime.
As a result, he says, America is in the midst of a fundamental transformation, phasing out health coverage as it bids older workers goodbye and replaces them with younger workers who have none of the same guarantees.
Today's plunging rates of covered retirees can be directly tied to a rule by the Federal Accounting Standards Board (FASB) that took effect in 1992, requiring companies to account for the cost of their future retiree liabilities. With the cost of health care looming ever larger on the horizon, says McArdle, more and more companies have bowed to the inevitable.
Last year, 8 percent of employers stopped offering retiree benefits to new employees. This year, the number is projected to hit 11 percent in what Drew Altman of the Kaiser Family Foundation has called the "slow extinction" of retirement benefits. And for those who don't lose their coverage — which acts either as a backup to cover the expenses not provided by Medicare or the crucial coverage early retirees need — the trend has been to redesign health plan offerings, demand bigger payouts from beneficiaries to compensate for the steady rise in rates, and, increasingly, cap the overall amount companies will be held accountable for.
Meanwhile, Medicare is expected to bear the brunt of the demographic blitzkrieg as more and more retirees are either left with no other choice or can no longer afford what is being offered. Next year alone, Medicare actuaries estimate that the program's share of seniors' drug costs will undergo a tectonic shift, with private payers' share dropping from 76 percent to 59 percent of costs.
This is a watershed year for retiree health benefits, says Blaine Bos, a health care expert at Mercer Human Resources. The erosion of benefits "plateaued" over the last two years, he says, and now may be headed for another big dip with the government's new Part D subsidy for drugs. But don't look for a sudden retiree rout. Only 1 percent of the companies in Hewitt's survey said they would end all retiree health benefits this year.
"Based on the anecdotal evidence that I have as a consultant," says Bos, "most of the strategy around the offering of a continued Medicare supplement through employer-sponsored plans involves retaining the plan and figuring out a way to wrap around the new Part D benefit."
But there's a delicate balancing act going on with many employers. While more companies are paring benefits for employees eligible for Medicare, many also have to retain sufficient health benefits to persuade some employees to leave early — an important point when the job has the kind of tough physical or mental demands that may not stretch out to full retirement age.
"Anecdotally," he adds, "I have seen that a number of employers are saying, 'The government is stepping in and we are getting out of Medicare retirees, but we are going to take that savings and apply it to non-Medicare-eligible retirees. After all, the cost is on the books.'"
By September, companies will have to make a firm accounting decision on just how they're going to respond to the new drug subsidy.
Initially, says Bos, a lot of companies will keep their current plan designs and look to take the government subsidy of 28 percent of the allowable drug costs of $250 to $5,000. It's the easiest, swiftest solution.
In fact, says Hewitt, 85 percent of companies still covering retirees said they would retain drug benefits better than Part D next year. By law, companies have to provide a plan at least on par with Medicare's to qualify for the subsidy. But Hewitt says the richer benefit would probably come at a higher price to beneficiaries. In 2004, says Hewitt, 79 percent of companies increased retirees' premiums.
Big employers with large numbers of retirees eligible for Medicare can decide to set up a single-employer prescription drug plan, or PDP. The government subsidy covers 74.5 percent of standard coverage with adjustments for the health of individual members. But while the subsidy looms large, this is no easy task. Companies have to be designated risk-bearing entities and must use dedicated staff to negotiate drug price lists for federal approval.
Or they could just outsource the role of PDP. But so far, even many pharmacy benefit managers — companies likely to provide this service to the employers — have yet to do it themselves, steering away from undefined risks.
Finally, companies could just elect to pay the employee's Part D premium, or a part of it, says Bos.
Exiting the market
Over the last two years, a "good portion" of the employers in Minnesota have introduced cost-sharing for retiree plans, says Tabatha Erck, the director of Medicare business development at Health Partners. And there's probably not going to be much of a change in that particular trend next year. But come 2007, she says, you're likely to see a big shift — away from retiree benefits.
"Part D will have been implemented, and employers will better understand the benefit structure and cost. We will continue to see the shift of healthier retirees purchasing lower priced products in the individual market.
"I see employer groups making changes; I see more exiting the market."
If Part D had been introduced three to five years ago, adds Erck, the timing would have been perfect. Employers were searching for ways to continue to offer affordable health care benefits to retirees who are eligible for Medicare.
"Over the past five years, employers throughout Minnesota have reduced benefits and shifted a majority of the costs to their retirees," says Erck. "These employers are now looking to health plans like HealthPartners to help them maintain their current benefit level, reduce cost, and communicate clearly to their retirees."
Now they see complex new rules about PDPs, see no one they can outsource the work to, and fail to see how they can step in and do it alone. They need to consider their options now, so that they can help their retirees through the marketing blitz this fall.
One employer group went to a pharmacy benefit manager and asked about the options, Erck reports. The word that came back was that the PBM didn't know how it would work and wasn't sure if it or other PBMs would ever offer it.
Coming just months before the program is due to take effect, that kind of uncertainty does not breed confidence. Part D is coming on the heels of a drug discount card program that many companies have yet to fully figure out, says Erck, and employers aren't very hopeful that this new government program will work any better. "They received a lot of inconsistent information from different agencies throughout Minnesota."
Providing drug coverage through a Medicare Advantage prescription drug plan is by far the most appealing option," adds Erck. "Besides making it easy for their retirees, most employers in Minnesota are looking to maintain their current copay-driven medical and pharmacy benefits."
Unadjusted risk
That's not all, says Erck. A lot of employers are worried that Part D benefits may attract the least healthy, lowest-income beneficiaries. And that kind of adverse selection could drive Part D costs up sharply, adding to the overall uncertainty for companies trying to figure out a reasonable plan for the future.
Even where employers are holding the line in offering plans, says Bos, they're raising shared costs right along with the rest of their workforce. And in an increasingly popular tactic, companies are declaring a cap on their future responsibilities.
Here's an example from Bos: A company is paying, say, $2,000 of the $3,000 cost of a plan. It agrees to that same two-thirds coverage until it hits a $4,000 cap, with the employee taking on any future increase. Under the accounting rule FASB 106, the company can declare a limited liability, rather than project retiree costs as rising ad infinitum. That kind of defined contribution for retiree coverage has become standard fare in corporate America.
Fifty-four percent of companies that offer retiree coverage capped at least one of their retiree health plans last year, according to the Kaiser-Hewitt survey. For those that had capped their largest plan for early retirees at any time in the past, 53 percent had hit the cap and 28 percent were likely to within three years.
From Bos's perspective, that's a particularly important trend, as health expenses for retirees may be headed up at a faster rate than for the rest of the insured population.
"What will be happening over the next few years is that a lot of those caps will be reached. And then we'll see if employers have the resolve to continue, particularly if retiree costs soar" with mid-teen inflation rates. Costs for retiree benefits actually tracked at the same pace as the commercial average in 2004, he adds. Keeping a handle on costs will require employers to adopt strong disease management or chronic-case management plans, says Bos.
That's particularly true for companies that see a big need for good retiree coverage, says Jonathan Nemeth, senior vice president at Aon Consulting.
"The easy thing is to eliminate the retiree plan," says Nemeth, "but when you think of the ramifications, it might not be the best thing." Many companies that need workers for physically or mentally grueling work don't want their employees to linger on the job until they qualify for Medicare.
"I have a client that is actually putting in a retiree plan for pre-65s to address this situation," says Nemeth. "They'll have a defined contribution, post-retirement health plan. Every year they work, they get a certain amount of money set aside in a reserve account to help pay for coverage."
"No question it is an area of huge challenge for large employers," says Mike Robinson, Aetna's West Region head of national accounts. "But whenever there is a challenge, it creates opportunities. What I am sensing is that employers are worried they have reached the point where they have gone as far as they can for now in terms of cost shifting. So they are looking for benefit solutions."
Medicare Advantage's advantage
And the best benefit solution they see right now is Medicare Advantage, newly expanded with an injection of federal funds. Aetna has more than doubled the number of states in which it intends to offer Medicare Advantage HMOs and PPOs. Like many of the biggest insurers, Aetna has agreed to be a Part D provider.
"I would say the advantage is that it's an insured offering with a fixed premium," says Robinson. "And even including the Part D coverage option, Medicare Advantage would be viewed as more affordable than many self-funded options. Many companies have set caps on what they are able or willing to contribute. But even in that scenario, the beneficiary could see the mix of benefits is a better value, based on total out-of-pocket costs."
A number of employers have recently been attracted by retirement reimbursement accounts (RRAs), he adds. Unlike the new health savings accounts (HSAs) — a portable, tax-sheltered funding program — RRAs are not tied to a high-deductible insurance plan and funds can remain locked up until retirement age. And Robinson also is bullish about the potential for HSAs.
Analysts, though say that HSAs would only pan out as a full-fledged alternative to traditional retiree coverage if workers just starting their working lives are willing to max out health and savings plans from the start, rather than wait until they are 50, when it might be too late to accumulate the kind of funds necessary.
Even then, there could be problems.
"The catch-22 is that people with the greatest need for health care coverage never manage to accumulate any money," says Salisbury.
For HSAs to resolve that catch-22, says McArdle, Congress would have to allow people to accumulate more funds and to revise current rules that prohibit anyone with an HSA from using the funds for early retirement expenses or from adding new funds after age 65.
Maybe HSAs are part of the answer, says Erck. Maybe not.
"Employers and active employees are just beginning to understand how an HSA works and why it is a good option. It will take a few years before it becomes an option for Medicare-eligible retirees." And if Congress agrees to new rules that allow significant accumulation of funds, "then I could see most health plans offering a Medicare HSA product."
But there are plenty of uncertainties keeping a chill on retirement planning. Analysts say they're worried about the potential fallout from a new economic downturn. Some industries, like airlines and steel, have well defined troubles that could force them, Delphi-like, to suddenly terminate coverage, says McArdle.
"A lot will depend on how big companies do in this global economy," he adds. "We know of some large employers who took away coverage for new hires a few years ago….Their newer competitors were not providing these benefits."
That bottom-line reassessment could well prompt yet another round of benefit cuts, and more experiments with managed care alternatives.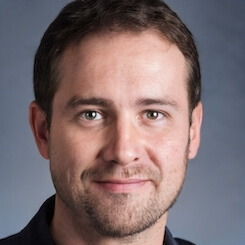 Paul Lendner ist ein praktizierender Experte im Bereich Gesundheit, Medizin und Fitness. Er schreibt bereits seit über 5 Jahren für das Managed Care Mag. Mit seinen Artikeln, die einen einzigartigen Expertenstatus nachweisen, liefert er unseren Lesern nicht nur Mehrwert, sondern auch Hilfestellung bei ihren Problemen.