WellPoint Chairman Leonard Schaeffer and other health plan leaders believe they can help with a chronic societal issue
The fact that 48 million Americans are without health insurance has indisputable economic and social consequences. Bad debt, disproportionate use of emergency medical services, lack of preventive care, amplified morbidity and mortality rates, loss of productivity — all are well documented burdens attached to the uninsured.
But the problem has an equally indisputable ethical dimension, says Leonard Schaeffer, chairman of Wellpoint, the nation's largest publicly traded health plan. And if society cannot successfully tackle the problem, it is fitting that plans step up, he adds.
In the last year or so, in a flurry of products that reflect some philanthropy and much self-interest, many health plans have started to address the problem of the uninsured. Improved technology, cost savings from utilization of generic drugs, and disease management protocols have contributed to new specialized products. Thus, the private sector can address a problem that the public sector has failed to solve.
"Americans are a compassionate people," says Schaeffer, "and we tend to believe people are entitled to health care. So we have the Medicaid program. Beyond that, we think that people who work or can work are responsible for their own health care, and that should be that. But the public perception of who is uninsured is inaccurate, and the needs of much of that population can and should be met by health plans."
The basic facts about the uninsured are pretty well known. According to figures released in August 2005 by the Agency for Healthcare Research and Quality, the uninsured break down as follows, in the aggregate:
For the population under age 65, 19 percent (48 million) were estimated to be without health insurance.
Of children under age 18, nearly 12 percent (8.5 million) were uninsured.
Young adults ages 19-24 were at greatest risk of being uninsured, with 35 percent having no insurance coverage for the first part of 2004.
But the aggregate figures fail to tell the real story, at least from a health plan perspective, says Schaeffer. In fact, a misperception of exactly who is uninsured is a reason politicians fail to successfully address the problem, he says.
Disaggregating the problem
"It is by disaggregating the numbers that we begin to see opportunities. We tend to think of the uninsured as very poor people who are covered by government programs if they want to be. That's incorrect. They are not a single group of people, but include three different sets of people with three distinct sets of needs," says Schaeffer. "Each group varies not just economically, but also in social values. The problem lies in the fact that as a society, we often fail to appreciate and attend to those values." In Schaeffer's model, the three groups are:
people eligible for public health programs but who are not enrolled (31 percent),
people with low or moderate income who may require assistance with the cost of health insurance (36 percent), and
people with income of $50,000 a year or more who choose not to be insured (33 percent).
Schaeffer believes that each of these categories poses an unmet challenge to health plans. That's unfortunate for several reasons, he says. To begin with, there's the cost: "The providers we work with, particularly the hospitals, are forced to transfer a large amount of bad debt to other programs, including those we pay for," says Schaeffer.
There's also a significant loss of productivity associated with the lack of care associated with uninsurance. "It's long been clear that the uninsured place a growing economic drag on the economy," says Karen Ignagni, president and CEO of the trade organization America's Health Insurance Plans. "But there's a growing focus on the issue of national productivity and the negative effect lack of health insurance has on that."
That awareness is enhanced by the work of researchers at the Institute of Medicine, whose Committee on the Consequences of Uninsurance published a series of books addressing the issue. "Perhaps the greatest cost to society of a large uninsured population is the increased mortality and worse health of the uninsured," said Wilhelmine Miller, a senior program officer at IOM, in a discussion of the IOM's work in a March 2004 Health Affairs Web-exclusive article titled "Covering the Uninsured: What Is It Worth?"
"Worse health among the uninsured, however, is only one of several adverse outcomes of the lack of health insurance within a population," said Miller and her IOM colleagues. "Lack of coverage also exposes people to financial risk and uncertainty. Also, it can have deleterious spillover effects across a community, contributing to the loss of certain kinds of health services, less effective control of communicable disease, and losses to the local economic base."
Last, but hardly least, there's the missed market opportunity. In a recent series of articles, the Wall Street Journal described the uninsured as the industry's "hottest new growth market."
"There are 45 million people standing in the corner, and they represent potentially insurable people," Aetna Chief Executive John Rowe told the Journal. Many of those are young, healthy people. According to the Employee Benefit Research Institute, only 45 percent of employees ages 21 to 24 have company-provided health insurance, and only 65 percent age 25 to 34 have it. (EBRI says the number covered by employer-sponsored plans jumps to 70 percent for employees ages 35 to 44, when most employees have families and many need adequate coverage.)
Why haven't health plans already met this challenge? Some reasons lie in the nature of employer-sponsored health insurance and the relationship between employer and employee. Those are factors plans may not be able to do much about.
For example, according to the IOM, "Employees may prefer higher wages over health coverage. The trade-off between wages and benefits is most stark for workers with low incomes: More than 40 percent of full-time workers who earn less than $10,000 annually are uninsured, whereas just 5 percent of those earning more than $50,000 remain uninsured. In addition, not everyone anticipates financial benefits from having health insurance, and some then forgo the spreading of risk that insurance provides."
Another problem is that high job turnover rates may discourage employers from investing in their employees' health. And employers may choose not to invest in the health of their employees if part of the benefit occurs as changes in morbidity and mortality after retirement.
Finally, according to the IOM, "the costs and benefits of health insurance are so fragmented and variable that even within the class of employers or that of workers, the net benefit of coverage that occurs in the aggregate may not be realized by [a] subgroup…. Similarly, the individual may not be willing to invest in health insurance because he or she may not be aware of its expected benefits to health."
Keeping these things in mind, part of the answer to the problem of insuring the uninsured lies in creating innovative, affordable, specialized products sold directly to individuals or to very small companies. That's exactly what WellPoint and several other very large insurance companies are doing.
A commitment
WellPoint has, in fact, made a commitment to address the needs of all three groups of uninsured, says Schaeffer. To address the problem of the eligible unenrolled, the company made a $15 million contribution last year to the state of California to fund a community-based program named "Insuring Healthy Futures."
It is a two-year program aimed at finding and enrolling families that are eligible for public programs like Medicaid. Any low-income family that has no insurance or has to pay more than a 20-percent premium is eligible. In 2004, WellPoint funded a $500,000 Insuring Healthy Futures pilot program in Wisconsin to help enroll the state's 31,000 uninsured children in existing programs. Wisconsin Gov. Jim Doyle described that initiative as "enlightened and highly successful."
To address the problem of people with low or moderate income who can't afford health insurance, WellPoint has aggressively pushed politically in two directions: tax credits for low and moderate income families to help with the cost of insurance and relief from the benefit mandates imposed by most states.
Presidential commission
Politicians have long talked about tax credits, but so far there's been little action on the federal level. That may change in the next few years. A presidential commission is studying the way taxes affect health care and is due to report at the end of September. In addition, Senate Majority Leader William Frist and House Ways and Means Committee Chairman Bill Thomas, two of the most powerful politicians in Washington, have publicly called for restructuring the tax code to encourage the individual health care market.
With regard to benefit mandates, many states are re-examining the issue, pushed by WellPoint and other health insurance companies. "There are many studies that show how these mandates have driven up costs," says Schaeffer. "Plans could offer more selective products if they are allowed to." That's what happened last year in Texas, for example. The state legislature passed the Consumer Choice of Benefits Act, allowing plans to sell products to individuals and small employers (generally 10 or fewer employees) that do not provide all the benefits required in large employer plans. The new products may lack mental health, dental, and home health coverage — even diabetes supplies.
The result was a new WellPoint PPO, offered through its subsidiary UniCare. Named "Consumer Choice," it sells for 16 percent less than the next most inexpensive WellPoint plan. "That broke the logjam in that state," says Schaeffer. "It created a whole new set of market opportunities." Other states have also reduced or even eliminated benefit mandates in recent years, including Arkansas, Colorado, Florida, Georgia, Louisiana, North Dakota, Oklahoma, Montana, New Jersey, Utah, and Maryland.
Potentially, the most lucrative category of the uninsured is the group Schaeffer and others call the voluntarily uninsured, people who make enough money to afford some health coverage but choose for one reason or another not to do so. "The key here is specialized products," says Schaeffer.
Through improved information technology, WellPoint has been able to design a suite of products that is attractive and affordable to very specific subgroups. The most innovative, and so far highly successful, product, is something WellPoint rolled out in January 2005 named Tonik. So far it is only being sold by a subsidiary, Blue Cross of California. A visit to its website (www.tonikhealth.com) is, well, a trip. The product (there is no maternity coverage, for example) is aimed solely at people in their 20s, is sold primarily over the Internet, and can take just 10 minutes to apply.
Tonik is really three products:
Thrill-Seeker, which has a $20 copayment and a $5,000 deductible and costs $64 to $123 per month, depending on age, residence, and medical history. This plan covers four doctor visits a year with no deductible, only a copayment.
Part-time Daredevil, which has a $30 copayment and a $3,000 deductible and costs $73 to $110 a month. It covers four doctor visits a year with no deductible, only a copayment.
Calculated Risk-Taker, which has a $40 copayment and a $1,500 deductible, and costs $80 to $123 a month. This plan has unlimited doctor visits.
The first two plans cover only four office visits, which to many young people seems to be plenty but — and here's a big part of the draw — members pay only $100 each for unlimited emergency room visits at participating hospitals, with no deductible and all covered services included, such as X-rays and mending broken bones.
Who else is interested?
Other health plans are also making strong moves into the individual plan market, especially Aetna, which bought the Chickering Group in 2003 to sell student health plans to universities and colleges. The company sees significant growth potential in the more than nation's 4 million uninsured students, says Anna Marie Gothard, an Aetna representative who specializes in middle-market accounts.
"We have started targeting products to fit each segment of the market," says Gothard. The Chickering products, for example, generally are designed to work in partnership with student health services at colleges and universities. The health centers act as referral agents for local hospitals and physicians, in essence creating ad hoc provider networks.
Aetna also recently bought Strategic Resource, which sells what its COO Steve Peterson calls "limited medical benefits" products to part-time workers and low-wage service sector workers. The products cost $70 to $80 a month, and the premiums are almost entirely paid by the employees themselves. "Very few employers subsidize," says Peterson. The plans have an annual cap of $10,000. An attractive element to the SRC plans is that all enrollees receive network discounts, says Peterson, "even if they exceed the plan's maximum."
Other health plans are making moves. UnitedHealth, Humana, and Cigna are part of an initiative started to by 60 large employers to sell limited-benefit plans to as many as 3 million early retirees and part-time workers who are currently without company benefits. The plan is sponsored by the HR Policy Association and has garnered some favorable response, says Pat Schoeni, executive director of the National Coalition on Health Care, which helped design it.
It offers six tiers of service and six levels of price, ranging from a $5-a-month discount card to a $400-a-month major medical policy offered by a health maintenance organization. Open enrollment was to begin Sept. 1.
The participating companies will not help workers pay health plan premiums, but will use their existing provider networks and bargaining power to generate deep physician and hospital discounts. With 3 million eligible workers and their families in a single pool, employees are promised better prices than they'd get on their own, says Schoeni.
"Even low-paid part-time workers will have something that fits their budget," says Tom Beauregard, a health care consultant at Hewitt Associates, which will administer the program. UnitedHealth Group will be the primary health care provider. Humana and Cigna Healthcare will also participate on a regional basis.
Like most of the current efforts, the HR plan is not perfect, says Karen Davis, president of the Commonwealth Fund, a private health care research foundation. The plan includes a wellness benefit at $50 a month, pays $20 toward each prescription up to five a year, covers two dental visits and one vision visit annually, and covers 80 percent of in-network office visits costs and 100 percent of preventive care.
Indeed, that is the mantra of everyone attempting to address the issue of the uninsured. "No one plan is perfect, and no one plan that is affordable covers everything everyone may need," says Schaeffer. "But what we do know for certain is that doing nothing, having nothing to offer, does not work."
---
Our most popular topics on Managedcaremag.com
---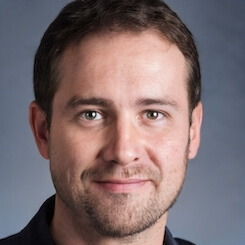 Paul Lendner ist ein praktizierender Experte im Bereich Gesundheit, Medizin und Fitness. Er schreibt bereits seit über 5 Jahren für das Managed Care Mag. Mit seinen Artikeln, die einen einzigartigen Expertenstatus nachweisen, liefert er unseren Lesern nicht nur Mehrwert, sondern auch Hilfestellung bei ihren Problemen.