Recent court ruling means that beneficiaries should be notified about insurers' decision-making powers
Claims administrators have been put on notice by the Seventh U.S. Circuit Court of Appeals that employee benefit plans will need to spell out in precise detail their prerogative in making benefit decisions — or risk losing it.
The court's decision in Hugo Diaz vs. Prudential — handed down in October — essentially says that if employee benefit plan sponsors describe their authority over benefit decisions in somewhat vague language, they will make it much easier for employees to challenge their rulings in court. And a group of labor law experts says the court's decision lays out in precise detail the kind of language that plan sponsors and insurers need to use.
Who gets to make the final call?
"When you're an employer — self-insured or through a carrier — you want to have that decision be given deference; not have a court come in and do it," says J.D. Piro, chairman of the legal group at Hewitt Associates. "Say 'we're the ones that determine if things get paid.' You have to reserve that discretion — where benefits are paid only if the administrator decides that the claimant is entitled to the benefit. The Diaz case didn't give that clear grant of authority to the administrator.
"The question is who gets to make the final call. That's really the issue you're looking at. If you're going to give the plan administrator discretion, don't be ambiguous about it."
Regular review
But there's a broader lesson written between the lines of the court decision for insurers, says Piro. To keep their contracts in order, insurers need to review the language in them regularly to make sure they are in compliance with newly delivered decisions like Hugo Diaz vs. Prudential.
Hugo Diaz set out on the path to creating legal precedent in employee benefit law when he said that he could not return to his job at Bank One in 2002 after surgery for back pain. According to his doctors, Diaz could sit for only 15 or 20 minutes before he needed to rest. He applied for $3,000 a month in long-term disability from his company's insurer, Prudential. Prudential turned it down, then turned it down twice more after it was reviewed by a medical consultant.
The crux of the case, said the Seventh Circuit, came down to the plan's language — or lack of it. According to a 1989 Supreme Court ruling, any benefit denial for a plan operated under the Employee Retirement Income Security Act of 1974 (ERISA), could be reviewed by a court unless the plan made clear that a court review was unavailable. Any warning like that in the contract would limit a court's authority to a much more narrow review to determine if the administrator's decisions amounted to capricious or arbitrary actions.
Disclosure
Prudential's case was damaged by its own plan language, which spelled out under what circumstances an employee could be determined to be disabled. What the plan did not spell out was Prudential's authority in making a final determination on disability.
Diaz refers to Herzberger vs. Standard Insurance, says Antoinette Pilzner, with the law firm of Butzel Long in Ann Arbor, Mich. "It said the same thing: If the plan is going to keep to itself full discretion, if it wants full authority, you have to tell the insured individual that. It's more of a disclosure kind of issue, which most insurers don't do."
The case refers specifically to plans that are subject to ERISA, says Pilzner. But because ERISA generally does not pre-empt state laws governing insurance, some state insurance statutes regarding illusionary benefits — promising benefits that aren't actually provided — could theoretically pose a problem.
"If an insurance company wants to preserve the greatest latitude for benefit denials," says Pilzner, "they basically have to tell their insured that the policy is paid only if we decide in our discretion that you're entitled to them."
It's not hard to see why plan sponsors are hesitant about spelling out their authority, she adds.
"It's more of an insured relations kind of thing," says the lawyer. "It looks bad to say we can change our mind whenever we want to. You pay these premiums but you may or may not get the benefits you're buying."
That can be a tough sale.
Modus operandi
The Seventh Circuit's decision goes on to tell a court how to review an insurer's claims decision. From the insurer's perspective, say the lawyers, it's best to make sure the court will side with the administrators unless they clearly acted arbitrarily or capriciously.
"If an insurance company has well-set-out criteria," says Pilzner, "and it publishes it and does not vary from it, this shouldn't be a big deal for it."
The court specifically asserts that there is no absolutely clear safe harbor language, notes Piro, but gives insurers an example of the language it is looking for. That example, says Piro, "is as close as you can get to safe harbor. That's the language you want to use in that case."
As the Seventh Circuit noted in Herzberger, a clear provision would read: "Benefits under this plan will be paid only if the plan administrator decides in his discretion that the applicant is entitled to them."
In the area of employee benefit law, says Piro, these words pre-empt a court review of an insurer's benefit decision.
As Piro also noted, the Seventh Circuit Court of Appeals carries a great deal of weight on these issues, as it has built up a solid record of rulings on employee benefit laws that is used by other courts as important legal precedents.
"It's not a surprising ruling because this is the kind of grant of authority that should be in these documents," says Piro. But just because certain language clearly should be included, doesn't mean it has been. "I wouldn't be surprised," he adds, "if companies had left themselves open."
The take-away
This has clear implications for health plans, says Pilzner. "Where a health plan would be vulnerable is its determination on covering experimental or investigational treatments, anything, really that involved a judgment call similar to the disability question that the court focused on in Hugo Diaz," says Pilzner.
Referring to the safe harbor language discussed by the Seventh Circuit, she adds: "If you're going to retain discretion to make those determinations, you need the same contract language."
That's the main lesson for insurers: Be sure to go back and clean up your contract language, and keep on doing it periodically to account for more court rulings.
"I think any time a ruling comes down from the court of appeals or the Supreme Court," says Piro, "it pays to review your language and see if it needs to be tightened up."
As most employers hand out whatever literature they get from the insurer, and because the insurer retains the authority to make all of the claims decisions, says Pilzner, it's up to the insurance company to review the literature.
Wait and see
As of Managed Care's mid-December deadline, the defendants in the case hadn't decided on whether they would take their case to the Supreme Court.
"We're still waiting to hear from our client on that," says the lawyer Rebecca Rothmann of Wilson, Elser, Moskowitz, Edelman & Dicker. But the deadline, she adds, is drawing near.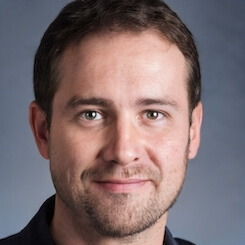 Paul Lendner ist ein praktizierender Experte im Bereich Gesundheit, Medizin und Fitness. Er schreibt bereits seit über 5 Jahren für das Managed Care Mag. Mit seinen Artikeln, die einen einzigartigen Expertenstatus nachweisen, liefert er unseren Lesern nicht nur Mehrwert, sondern auch Hilfestellung bei ihren Problemen.