"You can become an informed consumer before you purchase your automobile …. that same sense of transparency and information ought to be available in health care." President Bush spoke these words in Dublin, Ohio on Feb. 5, 2006. He called on providers, health plans, and employers to release price and quality of health care services. The largest set of uniform data is found in Medicare files — this information should be released.
As our society struggles with rising health care costs, many believe that consumers, armed with price and quality data, can make rational health care decisions. Aetna, Humana, and other plans are trying this by making some data available that show price variation by providers in various communities.
Physician costs are a significant part of health care costs. There are substantial variances in physician practice patterns that are not explained by patient acuity or differences in quality of care. The Center for Medicare & Medicaid Services is reluctant to release their data as they fear they will be sued.
However, release of physician information will help private plans, Medicare Advantage plans and consumers manage costs and quality.
Because provider-specific information is useful to plans and beneficiaries, its release is routine for other kinds of providers. In not releasing physician-specific information, CMS has been concerned with a 25-year-old district court case in Florida. This case should not bind CMS from releasing the data — the law has changed. Physicians are no longer paid on the basis of reasonable charges, but on a predetermined fee schedule.
The Medicare program covers 95 percent of our aged population. Total disbursements for Medicare in 2004 were $308.9 billion. Moreover, as baby boomers become eligible, Medicare expenditures are projected to increase dramatically.
Generally, health care costs are rising and affecting companies' ability to be competitive in our worldwide economy, and many individuals are giving up their insurance coverage because of costs.
Numbers
National health expenditures overall are projected by CMS to reach $3.6 trillion in 2014, up from $1.7 trillion in 2003. What do these numbers mean? Health care expenditures are projected by CMS to grow at an average annual rate of 7.1 percent, roughly 1.9 percentage points faster than the GDP. CMS projects health spending to reach nearly 20 percent of GDP by 2014, up from 15.3 percent in 2003.
It is no secret that these rates of increase are not sustainable. The solution is not likely to be simple, but instead to involve an array of measures. Managed care and Medicare Advantage plans are an important part of the solution. Consumer-directed health care is likely to be important, and this may extend to the Medicare fee-for-service program. All Americans are already paying a significant and increasing portion of their health care costs. This makes it even more important that they have the information they need to make informed choices about their health care.
Physician services account for approximately one quarter of health care expenditures, according to a PricewaterhouseCoopers study, and physicians drive most other types of health care utilization. Numerous studies show substantial unexplained variance in physician practice that leads to poor quality, inefficient delivery of care, and wasteful spending on care. Physician performance measurement, including both quality and cost efficiency, is an important vehicle to support informed value-based purchasing. Performance measurement is also critical to CMS's efforts to reform payment policies and improve quality.
Why CMS data are needed
Recent studies have shown that measures of claims and payment data are reliable indicators of quality and efficiency. The diagnostic and procedure coding and other elements of claims data have been extensively used to identify patients at risk and to assess access and utilization issues. The reliability of claims and payment information increases dramatically as the volume of the information for each provider increases, and therefore CMS is the best source for the information. Health plans can show information to consumers about the variation in price for specific services. Finally, the release of claims and payment data, by itself, may cause physicians to be more accurate in reporting data, and more sensitive to appropriate utilization.
The usefulness of claims and payment information is not controversial. No one can deny that release of physician-specific claims and payment information will serve the important policy objective of cost containment, while enhancing quality and efficiency in the delivery of Medicare services as well as health care services generally.
Public information
Information about Medicare claims and payments for individual physicians is available to the public, but CMS is concerned that a 1979 federal district court case, Florida Medical Association v. Department of Health, Education and Welfare, precludes disclosure of this information based on the federal Privacy Act.
By its terms, the Privacy Act protects only individuals. It does not protect corporations, partnerships, or other business forms. Today the vast majority of physicians practice in professional corporations or associations, partnerships, or limited liability companies. There is no question that Medicare payments and claims concerning a professional corporation are not protected from disclosure by the Privacy Act.
The Privacy Act does not preclude disclosure of payment and claims data regarding those few physicians who today bill and are paid by Medicare as sole proprietors. The Privacy Act does not trump the Freedom of Information Act where FOIA requires disclosure. In turn, FOIA mandates disclosure of Medicare physician-specific payment information unless it is "personnel and medical files and similar files the disclosure of which would constitute a clearly unwarranted invasion of personal privacy." Medicare rates are now based on predetermined fees.
Protects the identity of patients
Information can be released in a way that is specific with regard to physicians but protects the identity of patients. Consequently, neither the "personnel" nor the "medical files" parts of this exception apply. The real issue is whether the "similar" part of the exception applies to physician-specific Medicare claims and payment data. Is physician claim and payment data "similar" to personnel and medical files in that its disclosure is a "clearly unwarranted" invasion of privacy?
Initially, for federal employees, personnel files are recognized as different from payment information (salary). While FOIA exempts personnel files from disclosure, federal employee salary information is routinely disclosed, including not only that of high level appointees but also that of agency and congressional staff. For federal employees, compensation information is not considered sufficiently similar to personnel files to be protected from disclosure. The disclosure of compensation information is not considered an unwarranted invasion of privacy — it is recognized as less sensitive than personnel files. By itself, this example shows that physician Medicare claim and payment data is not exempt from disclosure under FOIA or protected by the Privacy Act.
More generally, the balancing of privacy concerns against the public benefit of disclosure required under FOIA and the Privacy Act also shows that physician Medicare data should be released. In this balancing act, the public benefit must relate to the performance by an agency of its duties. Here, disclosure of claim and payment information about specific physicians is in furtherance of CMS's mission.
CMS's mission
CMS has become the largest purchaser of health care in the United States. CMS's mission is "to assure health security for beneficiaries" of these programs. CMS is charged with improving efficiency and containing cost, while assuring access to needed services. This charge certainly includes payments to physicians.
The release of claim and payment information about individual doctors has the public benefits discussed above that relate directly to the Medicare program and CMS's mission. In addition, release furthers the classic FOIA watchdog purpose of enabling the public both to evaluate CMS's performance of its mission and to comment upon, develop, and suggest ways to improve CMS's performance.
The urgency of containing Medicare expenditures is not the only thing that has changed since 1979. In 1979, Medicare payment to individual physicians was based on charges. Release of individual physician payment information would disclose the individual physician's charges and charging practices.
Today, Medicare pays for physician services on the basis of a fee schedule. Release of physician payment and claims information would disclose the services provided by the physician, and the Medicare payments for the services. Also, disclosure of Medicare payments to a physician is not the same as disclosure of the physician's income. Out of the payments, physicians must pay expenses, such as non-physician staff, rent, and utilities.
Public interest v. privacy concerns
In other contexts, federal government payment information is not considered confidential and exempt from disclosure, although it is obviously at least a portion of the recipient's revenue. Federal government payments to defense contractors, for example, are routinely disclosed. Also, payments of crop subsidies are routinely disclosed. Significantly, these payments are disclosed where the recipients are individuals, with protection, and not just business organizations. The public interest in disclosure far outweighs the privacy concerns.
From a privacy perspective, there is no significant difference between crop subsidy payments to individual farmers and Medicare payments to individual physicians.
The 1979 district court case is not binding. The Privacy Act does not preclude disclosure by CMS of individual physician payment information, and FOIA compels it. There is no legal barrier to disclosure, and as a matter of policy disclosure will advance the important objective of containing health care expenditures. It is up to CMS to recognize the need now and make the disclosure.
---
Our most popular topics on Managedcaremag.com
---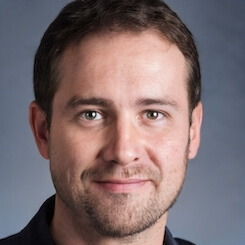 Paul Lendner ist ein praktizierender Experte im Bereich Gesundheit, Medizin und Fitness. Er schreibt bereits seit über 5 Jahren für das Managed Care Mag. Mit seinen Artikeln, die einen einzigartigen Expertenstatus nachweisen, liefert er unseren Lesern nicht nur Mehrwert, sondern auch Hilfestellung bei ihren Problemen.