Blue Cross & Blue Shield of North Carolina is waiving its copayments for generic drugs in a unique six-month pilot program
In an extraordinary move, Blue Cross & Blue Shield of North Carolina is essentially giving generic drugs to 1.2 million enrollees in its pharmacy benefits plan. The company is waiving copayments and coinsurance costs in a six-month pilot program running through July 31. That will reflect an estimated $36 million in savings for its members, say company officials.
This is their second such pilot. The first experiment was in the last quarter of 2004. That program saved members about $17.6 million in prescription out-of-pocket costs because about 22 percent of its eligible members using brand-name medications switched, say officials.
This time the pilot is longer, and crosses into summer. That's important because generic utilization always increases in the winter, when more drugs are prescribed. If the company were to make this program or one like it permanent — which could happen, say officials — they want to be absolutely certain it is cost-effective.
"We believe that the first pilot was successful in encouraging the use of generics," says Kyle Marshall, BCBSNC spokesman. "But we want to gather more data and eliminate seasonal utilization factors. This program will determine whether the concept holds true."
The concept reflects enlightened self-interest, says Kathleen Jaeger, president of the Generic Pharmaceutical Association. "Insurers are working hard to come up with innovative ways to promote the value of generics," says Jaeger. "We do whatever we can to assist them in providing the information they need to give to members to help them appreciate that value."
According to a Food and Drug Administration analysis of national retail price data from an IMS Health National Prescription Audit, drug costs per day can fall by 16 percent through the use of generics for a typical patient.
FDA demonstrates potential savings
The Food and Drug Administration used national retail price data from an IMS Health National Prescription Audit to determine how much money consumers and health plans can save through utilization of generic drugs.
Potential savings from generic drugs
Conditions
Drugs (brand name/generic where available)
Dosing
Retail cost per day (all brand)
Retail cost per day (brand/generic where available)
Generic savings ($)
Generic savings (% of total spending)
Asthma
Ventolin/albuterol
2 puffs every 4-6 hours as needed
$1.44
$0.69
$0.75
52.3%
Hypertension
Prinivil/lisinopril
20 mg per day
$1.16
$0.60
$0.57
48.5%
Diabetes
Glucophage/metformin
850 mg twice daily
$2.81
$1.29
$1.52
54.1%
Congestive Heart Failure
Lasix/furosemide
40 mg per day
$0.38
$0.20
$0.18
47.1%
Total
$5.79
$2.77
$3.02
52.1%
Source: Food and Drug Administration, Savings from Generic Drugs Purchased at Retail Pharmacy (http://www.fda.gov/cder/consumerinfo/savingsfromgenericdrugs.htm)
Impressive savings
Health plan officials agree that generics save them money. According to PacifiCare Health System officials, every 1 percent increase in generic utilization can save the company about $7 million. Many national plans — Aetna, Cigna, and UnitedHealth, for example — have programs in place to encourage utilization of generics beyond just lower copayments, often coupon and voucher programs for enhanced savings. And all PBMs encourage generic utilization. But no plans are following BCBSNC's lead — at least not yet. That may change. Studies about pricing and generic utilization repeatedly demonstrate two things:
The higher the generic fill rate the more money an insurer saves on drug costs, and
The lower the drug cost to consumers, the higher the utilization.
The program simply takes those two ideas to a rational conclusion. "Promoting generics is part of our corporate strategy," says Marshall. "We know that increased [generic] utilization saves money. The company's drug costs increased by about 5 percent in 2005 compared to 2004, about half the national average in the same period. We believe that was in part a result of the quarter's pilot program."
That is certainly possible. Express Scripts recently published a study that demonstrated the effect lower prices can have on generics utilization. The study showed that for every $10 incremental difference between generic and branded copayments, the PBM's clients could anticipate an increase in generic fill rate by as much as 4 percent. For example, if the spread between the copayment for generics and branded drugs is $21 or more, generic fill rate increases by nearly 54 percent.
Health plans know all this, of course. But for some reason, it's the Blues that seem to be leading the way in innovative approaches to increasing generic utilization.
Blue Cross & Blue Shield of Michigan was among the first to initiate a coupon program, in 2001, and they did so in conjunction was an extensive advertising campaign. Other program elements included waivers for members' first copayment on a generic prescription, continuing medical education programs for providers on the benefits of generics, a pharmacy generic incentive program that pays a higher dispensing fee for generics, a generic drug-sampling program and other member education initiatives.
They also erected a 60-foot by 40-foot billboard next to General Motors.'s headquarters in Detroit promoting generics. When the initiative began in the fourth quarter of 2001, the Michigan Blues' generic prescribing rate was 37 percent, say company officials. In the fourth quarter of 2004, it rose to 47.7 percent.
"We had an extraordinary return on this program," says Glen Perry, RPh, the company's director of pharmacy services administration, "a $28 savings for every $1 that it cost us."
Blue Cross & Blue Shield of Tennessee also launched a generic promotion program, including mailings to members who were taking a product that had a generic alternative available and coupons to waive the first copayment. When the insurer's initiative was launched, company officials said the overall generic prescribing rate was about 39 percent. By the end of 2004, it was 47 percent and company officials say they believe it reached better than 52 last year.
Clinically equivalent
But no company is doing more to promote generics than BCBSNC. "The six-month waiver program gives our members the opportunity to talk about generic alternatives with their physician," says Marshall. "We know that generics are clinically equivalent to brand drugs and meet all requirements of the FDA. This program offers a win-win solution for our members and our company."
---
Our most popular topics on Managedcaremag.com
---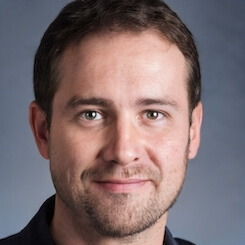 Paul Lendner ist ein praktizierender Experte im Bereich Gesundheit, Medizin und Fitness. Er schreibt bereits seit über 5 Jahren für das Managed Care Mag. Mit seinen Artikeln, die einen einzigartigen Expertenstatus nachweisen, liefert er unseren Lesern nicht nur Mehrwert, sondern auch Hilfestellung bei ihren Problemen.