Can primary care physicians persuade health plans and Medicare to accept their version of the chronic care model?
When the American College of Physicians launched its advanced medical home model at a news conference in January, movie buffs in the audience compared the presentation to Back to the Future. Indeed, while the medical home concept aesthetically evokes a Rockwellian portrait of a venerable family doctor paying a house call on a patient he has treated for more than 60 years, it actually is a vision of a health care system fueled by the latest technology and featuring radically new methods of compensation.
As put forth by ACP, which represents 119,000 internal medicine physicians, the advanced medical home approach would utilize primary care and family physicians as case managers for patients. These physicians would coordinate care among multiple providers and monitor health status through regular phone calls, e-mail, and user-friendly Web sites. Such a radical restructuring of the health delivery system would, of course, necessitate a similar reworking of payment systems — one where physicians would be paid for their time in managing a patient's condition, much as they are now compensated for specific procedures and office visits.
That vision both concerns and intrigues the managed care industry, which traditionally has supported primary care and disease management approaches, but also expects to see hard evidence of success. Although ACP has taken the medical home concept to a new level, it is neither new nor replete with such evidence. In 1992, the American Association of Pediatrics issued a policy statement defining medical home and has published several white papers on the subject. The American Academy of Family Physicians and the National Association of Pediatric Nurse Practitioners like the basic idea.
Funding needed
The California Medical Home Project, established as a model for children with special health care needs and their families, was launched several years ago.
But funding for the project dried up because providers were unwilling to furnish extra services. And while there have been concrete attempts to implement the medical home model in New England, results have been inconclusive. Here's how the Center for Medical Home Improvement, a turn-of-the-millennium advocacy group, described one effort in Vermont: "The medical group created personal resource maps illustrating their Medical Home relationships and links to needed and numerous community resources." The group hopes that payers reviewing this effort recognize its "merits and efficiencies" and find ways "to support such activities in the future."
With such a sketchy history, the managed care community, not surprisingly, is adopting a wait-and-see attitude. "We have always emphasized that it's important for people to have a medical home," says Mohit Ghose, spokesman for America's Health Insurance Plans. However, he adds, with the expansion of health care networks, patients have gotten used to being able to contact a particular physician at a given time. The primary care physician is no longer automatically at the center of the health delivery hub, he notes.
Patient-friendly system
That's exactly the purpose of the medical home approach, says Robert Doherty, ACP's senior vice president for governmental affairs and public policy. This model will help counter the collapse of primary care by creating a patient-friendly system that will reward the physician based on interactions with patients and produce better treatment outcomes, according to Doherty. "The system now undervalues the time doctors spend with patients," he explains.
ACP is recommending voluntary certification and recognition of primary care and specialty medical practices that provide patient-centered care; use evidence-based guidelines; apply appropriate health information technology; and demonstrate best practices to "consistently and reliably meet the needs of patients while being accountable for the quality and value of care provided."
In its policy monograph on the subject, the physician organization calls for a basic restructuring in workforce and training policies to assure an adequate supply of physicians, including internists and family physicians trained to deliver care consistent with the advanced medical home model. It also advocates fundamental changes in third-party financing, payment, and coding and coverage policies to support practices that would qualify as advanced medical homes.
The ACP wants Medicare and other payers to use a new model to pay physicians, who would be expected to report regularly on evidence-based quality data, efficiency/cost of care measures, and patient satisfaction.
ACP has had preliminary discussion with Medicare officials, but change will not come easy, Doherty admits. "The Centers for Medicare & Medicaid Services realizes that the system must be changed — they don't currently reward doctors to keep patients out of the hospital or encourage them to spend time with their patients," he says. He adds that "If nothing changes, costs will continue to escalate out of control."
CMS seems willing to set up a pilot program, according to Doherty. "We believe we'll be able to show that, in the end, this approach, which is based on the chronic care model, will deliver health care that's good for patients, works for doctors, and eases burdens on taxpayers," he asserts.
Based on that premise, ACP is trying to persuade the American Diabetes Association and other disease-specific organizations to support its concept. But it remains hard-pressed to cite experience with the chronic care model. Indeed, that's the major problem, according to Fred Kelsey, MD, medical director of Mid-State Health Center, a primary care health care group in Plymouth, N.H. "It really doesn't exist anywhere," he notes.
It did exist in California, in 2002, when the California HealthCare Foundation (CHCF) awarded two-year grants to community-based coalitions in seven communities to promote medical homes for children with special health needs and their families. While many of the projects are still around, others disappeared when the grants expired, according to Jan Eldred, who managed the initiative for the foundation. "It's a great idea. Every child needs a medical home."
Voluntary support
The projects still in existence have relied on voluntary support and various funding sources, such as cigarette taxes, or specific federal grants funds for services for children with epilepsy and seizure disorders. "In general, they've had to figure out how to cobble together the funding to keep operating," Eldred reports.
For Kathryn Smith, associate director of nursing at the University of Southern California's Center of Excellence in Developmental Disabilities at Children's Hospital in Los Angeles, who was director of the California Medical Home Project, "Medical home is a sort of nebulous concept, really. It needs to be operationalized in some way, to be clear for practices to see what would happen if they use it."
The model "has been working for us as an organizational tool to approach practices," she says, but it is "hard to tell a practice they need to improve without giving them guidance." Enter the Medical Home Index, promoted by the Center for Medical Home Improvement, which allows practices to evaluate their "medical homeness," Smith says. The index includes measures on mission, communication, medical records, office environment, family feedback and "cultural competence." Practices that attain the highest level in the communication category are expected to "encourage individual requests for flexible access and document communication preferences, such as fax, e-mail or Web."
In addition to lacking hard data, the advanced medical home model clearly requires a new payment system for physicians, says Fred Kelsey at Mid-State Health Center. Doctors are among the most highly paid pieceworkers in America, he points out. Their financial success is based on seeing a large number of patients in a limited period of time, he notes. "The complaint that we hear is, 'My doctor doesn't have time to listen to me.'"
While doctors could be more effective if they took the time to listen to what patients have to say, discuss options, and make collaborative decisions, that would mean seeing fewer patients, he notes. "If the system pays for volume, that's what you're going to get. You're not paid for quality; you're paid for the number of people you can push through in a day. You're always caught between seeing the number of people needed to survive financially, and doing what you want to provide quality care," he says.
"We need to either pay more for piecework, or change how doctors are going to be paid," Kelsey concludes. One strategy: Pay practitioners for delivering services when they're needed, rather than requiring office visits. "There are some things that you can do pretty well by e-mail or over the phone, but that doesn't let you pay the help — at least now," Kelsey says.
Shift needed
Medicare and other payers will need to move away from paying doctors piecemeal, says ACP's Doherty, and pay for coordinating care, improving quality, and redesigning office practices. The ACP proposal specifically calls for paying for e-mail and telephone consultation. While there may be some elements of capitation, adds Doherty, "It would look very different from traditional capitation, which creates a disincentive for doctors to take on sicker patients or see them in the office." Instead, the model would include severely adjusted capitation payments, a care management fee to cover work outside of visits, per-visit fees, and pay for performance.
To most, that certainly would constitute radical restructuring. But as AHIP's Ghose notes, the payment system is always changing — from capitation in the early '90s to fee-for-service and perhaps back to capitation.
Back to the Future, indeed.
MANAGED CARE 
May
2006
. ©MediMedia USA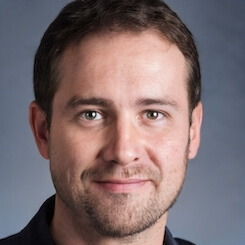 Paul Lendner ist ein praktizierender Experte im Bereich Gesundheit, Medizin und Fitness. Er schreibt bereits seit über 5 Jahren für das Managed Care Mag. Mit seinen Artikeln, die einen einzigartigen Expertenstatus nachweisen, liefert er unseren Lesern nicht nur Mehrwert, sondern auch Hilfestellung bei ihren Problemen.