Despite the higher costs of SSRIs, compared to older antidepressants, limiting members' access can lead to undertreated depression
In a practice that is perhaps best described as penny wise and pound foolish, many health plans and pharmacy benefit management companies fail to include several selective serotonin reuptake inhibitors (SSRIs), among the most effective treatments for depression, in low formulary tiers. Many plans also restrict choice of SSRIs and other antidepressants, and some plans and PBMs fail to cover some SSRIs and other antidepressants at all.
"The more expensive a drug is, the lower the compliance rate," says John Piette, PhD, of the Department of Veterans Affairs Center for Practice Management and Outcomes Research at the University of Michigan. He has studied the effect of drug costs and accessibility on chronic disease outcomes.
The problem is that unlike "me too" medications, SSRIs and other antidepressants are not interchangeable. The newest antidepressants — the SSRIs — have demonstrated significant improvements over the older classes in reduced side effects and overall efficacy.
These newer agents are "a major expenditure for pharmacy budgets," says Paula L. Hensley, MD, of the University of New Mexico Health Sciences Center in Albuquerque, "so medication costs are an obvious focus for limiting costs in managed care organizations."
Hensley has written extensively about the effect of formulary restrictions on access to SSRIs. "The practice of having a single SSRI on the formulary for a health care plan seems ill founded," she said in a study published in Pharmacoeconomics. "Giving the primary care physician several antidepressant choices can provide options to continue treatment in the less expensive primary care setting. Formulary restrictions are far more likely to have the opposite effect," she says.
The concern of many physicians is that plans are forcing the use of some antidepressants over others with an eye toward saving on unit costs. The result, they say, is untreated depression.
Untreated or undertreated depression is extremely expensive, estimated to be about $51.5 billion a year in lost productivity alone. Experts estimate that the comorbidities associated with nontreatment or undertreatment also cost billions. About 18 million Americans suffer from the disease, and about 12 percent of those suffer from major depression.
The conclusion of a more recent study sponsored by the National Institute of Mental Health and published in the New England Journal of Medicine bears Hensley out.
The NIMH researchers said that a range of affordable choices is the most effective way to treat depression: "After unsuccessful treatment with an SSRI, approximately one in four patients had a remission of symptoms after switching to another antidepressant. Any one of the medications in the study provided a reasonable second-step choice for patients with depression."
"These studies show the importance of being able to switch or add different medications," says Michael J. Fitzpatrick, executive director of the National Alliance on Mental Illness, which has studied the role of managed care formulary design in treating depression. "It underscores the importance of preserving broad access to a range of medications."
Medicare Part D
Elements of the new Medicare drug benefit exemplify the issue. Researchers from the Kaiser Family Foundation concluded that there exists "considerable variation across plans with respect to virtually every key indicator, including the comprehensiveness of formularies, the treatment of covered drugs as preferred or nonpreferred, the amount enrollees pay for covered drugs, and the application of utilization management tools."
Many of the differences reflect encouragement in the use of generic drugs, says Jack Hoadley, PhD, a research professor at Georgetown University's Health Policy Institute. He draws no conclusion as to the efficacy of such plan variation, but notes that "variation across Medicare drug plans can have an impact on beneficiaries' access to needed medications and their out-of-pocket expenditures over the course of a year."
According to Centers for Medicare & Medicaid Services guidelines, plans must cover most or all drugs in this entire category. But the guidelines also say that plans are not required to cover the extended-release drug variants in spite of evidence of higher compliance rates with extended-release variants.
And they also explicitly allow plans to choose between two specific and common antidepressants, citalopram and escitalopram (Lexapro) — in spite of the fact that experts say the two drugs are not interchangeable among many patients, with sometimes significantly different side effects.
"Drug accessibility is critical in treating depression," says Piette. "Limiting choice among antidepressants is a good example of cost shifting."
Wide degree of availability and cost for SSRIs under Part D
The Kaiser Family Foundation found wide variation in the pricing of SSRIs to treat depression, in spite of the fact that most experts do not view the drugs as interchangeable.
Coverage and cost of SSRIs, by Part D health plan
Citalopram*
Fluoxetine*
Fluvoxamine*
Lexapro
Paroxetine*
Paxil CR
Prozac weekly
Zoloft
Aetna Essentials
$5
$5
$5
$68**
$5
$86**
$92**
$25
Caremark Silverscript
$9
$9
$9
$17
$9
$98**
$99**
$20
Cigna Value
$4
$4
$4
$40
$4
$40
$40
$40
Coventry AdvantraRx Value
$9
$5
$10
$42
$10
$82**
$91**
$42
Humana Standard
$12**
$2
$15
$17
$14
$20
$23
$20
Medco
$4
$4
$4
$85**
$4
$17
$100**
$17
MemberHealth CCRX Basic
$0
$0
$0
$87**
$0
$101**
$102**
$20
Pacificare Saver
$8
$8
$53
$53
$8
$81**
$100**
$53
PrescriptionPathway Bronze
$6
$1
$9
$17
$13
$99**
$100**
$20
Sterling
$10
$10
$10
$25
$10
$43
$99**
$25
Unicare Medicare Rx Rewards
$5
$5
$5
$85**
$5
$86**
$91**
$25
United AARP
$5
$5
$5
$28
$5
$55
$55
$28
United American
$9
$9
$9
$85**
$9
$30
$100**
$30
Wellcare Signature
$0
$0
$0
$66
$0
$66
$98**
$66
Notes: * indicates generic drug **indicates off-formulary drug for specific plan.
Source: Analysis of drug coverage in stand-alone PDPs offered by 14 national and near-national organizations by Kaiser Family Foundation. Plans included represent the lowest-premium (or only) plan for each of 14 organizations in the KFF study, titled An In-Depth Examination of Formularies and Other Features of Medicare Drug Plans. Data gathered by KFF from website www.Medicare.gov.
MANAGED CARE 
June
2006
. ©MediMedia USA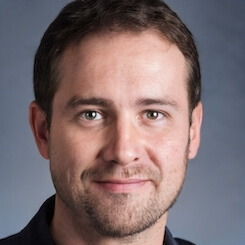 Paul Lendner ist ein praktizierender Experte im Bereich Gesundheit, Medizin und Fitness. Er schreibt bereits seit über 5 Jahren für das Managed Care Mag. Mit seinen Artikeln, die einen einzigartigen Expertenstatus nachweisen, liefert er unseren Lesern nicht nur Mehrwert, sondern auch Hilfestellung bei ihren Problemen.