Whereas before insurers used to devise new products and processes to attract purchasers, now more and more employers are going to the plans and insisting on preventive care
Employers may indeed be shifting insurance costs to employees, but many are also taking greater interest in their workers' health. Encouraged by public health officials, these employers say they've come to realize that if they pay for health, they'll pay less for sickness.
And they want their health plans to help.
"We are creating a culture of wellness by addressing tangible behaviors, like smoking and obesity, and we are continually breaking new ground," says Pitney Bowes CEO Michael J. Critelli about his self-insured company's wellness initiatives. "When our employees become ill, it directly affects our bottom line, so our idea is a complete alignment of incentives between the company, the employee and the providers and plans."
As far as U.S. Surgeon General Richard Carmona, MD, is concerned, the Pitney Bowes approach is the future of health care — or it should be. He believes that we should make preventive intercession the cornerstone of our system, and he wants plans to actively promote the health of their members.
"We can and should eliminate what is avoidable," says Carmona. "I am about to release our twenty-ninth study on smoking. We know the risks; we've know for a very long time, but nearly a half-million people a year still die from smoke-related illness. Two-thirds of Americans are obese, directly resulting in diabetes and heart disease, even in our children. Insurers must give a bigger push toward intervening before these diseases occur. These are behaviors we can address."
"What we need should be called preemption," agrees Elias Zerhouni, MD, director of the National Institutes of Health. He believes in medicine's growing ability to predict illness in the individual, adding that science will someday make medical practice "predictive, personalized, and preemptive."
Preventive care is the future of the health care, says Samuel Nussbaum, MD, chief medical officer for WellPoint. "We know, for example, that if colorectal cancer screening were offered at recommended intervals to all people 50 and older, 18,000 deaths could be prevented each year. Now, only 42 percent of those deaths are being prevented," says Nussbaum. "This kind of data should be a wake-up call for our industry. Employer and consumer demand for quality, affordable health care calls on us to expertly prioritize preventive and curative health services that are clinically proven, have the greatest impact on the target population, and are cost effective."
Financial incentives
Employers say they want employees to take responsibility for both costs and health choices. According to a recent study by PricewaterhouseCoopers, 80 percent of 150 surveyed executives of the nation's largest companies say the best option for reducing costs is financial incentives to encourage healthier lifestyles. Examples of the kind of programs employers are implementing include:
free health information and seminars;
on-site clinical screenings of blood pressure, cholesterol, body mass index, and other basic risk indicators;
detailed health assessments, with employees reporting smoking habits and exercise patterns;
one-on-one consultations with health professionals, who suggest weight loss or exercise initiatives;
a report from health plans of aggregate data for the employer to guide future wellness efforts; and,
an in-house health coaching program to help workers at risk for chronic conditions.
"These kinds of programs are very new for a lot of employers," says Camille Haltom, national practice leader for managed health at Hewitt Associates. "But we are seeing more and more companies putting incentives in place, including the reduction or total elimination of [generic drug] copayments. A smaller group is providing incentives for things like participation in health-risk surveys, prescreenings and smoking cessation programs."
Employers also say they want some help from their insurers in designing and implementing these programs. According to the consulting firm Hewitt Associates, 38 percent of the nation's employers say they want aggregate numbers from their health plans about whether their employees are filling their prescriptions and getting annual physicals. That's up from 20 percent just five years ago.
Feds urge action
The surgeon general agrees with employers. He wants health plans to develop specific incentive programs for encouraging employer and employee participation in wellness programs. One way might be helping to pay for such programs, and a few health plans already do that.
"Health plans should invest in their memberships, reinforce good behavior. Some already do with smoking cessation programs. But they could show more innovative, entrepreneurial initiatives," he says. "They could, for example, offer to pay for health club memberships. Then members could perhaps be required to take annual physicals and demonstrate their participation in the club programs."
Both Mark McClellan, MD, director of the Centers for Medicare & Medicaid Services, and President Bush have spoken about the dangers of smoking and obesity, and Bush has often mentioned the value of strenuous exercise. Slowly, the feds are putting some money into prevention. An innovative Medicaid pilot program pays Mount Sinai Hospital in New York to reach out to enrollees who make chronic use of the hospital's emergency room. Nurses are paid to visit those people in their homes for check-ups and treatment. And Medicare has initiated some antismoking, and antiobesity education programs, as well as a couple of disease management projects for chronic conditions.
Some states also are taking steps to encourage employers to develop wellness programs. Small employers in Michigan, for example, may soon be able to offer financial incentives to employees to encourage healthy behavior. The state Senate recently passed a measure allowing incentives that include rebates or reductions in premiums and reduced copayments, heretofore banned under the state's community rating law. Self-insured employers have long been able to offer such incentives, and some Michigan companies do so.
Private health plans are taking note. Some are reimbursing members for attendance in weight reduction classes such as Jenny Craig and Weight Watchers. A few are already implementing Carmona's suggestion about health club memberships. Many plans offer education flyers and Web sites that promote preventive care and smoking cessation. A few plans also offer 24-hour nurse hot lines to answer questions about health related issues.
But it is really a handful of progressive employers who are leading the way, and hoping to get some help.
"It's a mixed bag with the plans we do business with," says Brent Pawlecki, MD, Pitney Bowes' associate medical director, who runs the company's extensive wellness programs. Although the company is 85 percent self-insured, it does do business with some full-product regional plans. "It can be a real challenge to get them to understand what we are trying to accomplish."
Looking at risk
Everyone agrees that lowering the risk of illness reduces costs. In fact, the idea is a mantra in the health care industry, among health plans, payers, and providers. "If you are trying to manage cost, you've got to become heavily involved in prevention," says Nico Pronk, PhD, executive director of the HealthPartners Health Behavior Group, a research division of the large Minneapolis health plan. "Disease costs money. Prevention saves. It's that simple. Evidence exists for the economic benefit experienced by companies with worksite health programs," he says.
The problem, as Carmona acknowledges, is that health plan populations shift. "They deal with migratory populations, so it's difficult for them to clearly see the potential savings in wellness programs," says the surgeon general. "What I'd like is for plans to see the larger picture."
Employers, of course, can more readily view wellness programs as beneficial to the bottom line because healthier employees are better, more productive workers. According to Dee Edington, PhD, director of the Health Management Research Center at the University of Michigan, research shows a return of $3 for $1 spent by employers for wellness programs. The savings come from reduced absenteeism and increased productivity. But he adds that companies need about an 80 percent participation rate to achieve those savings, and about $200 incentive per employee appears to be the tipping point.
Don Hall, CEO of Wellsource a company that designs wellness programs for employers, says that ROI for companies can go as high as $6 per $1 spent, but agrees that the average is about $3. "We do know for certain that taking no action guarantees continued rapid increases in health care costs," Hall told participants at a recent seminar on wellness initiatives held by the North Idaho Health Network, a provider consortium in Coeur d'Alene, Idaho.
Such wellness seminars are proliferating. Corporate Research Group in New Rochelle, N.Y., recently held a wellness and health promotion conference in San Francisco. According to CRG officials, at the end of 2005, only about 4.4 percent of employers with 200 or more employees tied their employees' premium contribution to participation in wellness programs. But based on company surveys, CRG officials expect that number to rise to close to 25 percent by 2008. "Beyond 2008, growth in the number of employers with wellness programs tied into premium levels will depend on the release of more definitive cost-benefit figures for the programs already in place," said CRG officials.
"Employers know that unhealthy choices hit them financially," says Susan Willette, a consultant at Mercer, the benefit consulting company. Today, about 41 percent of employers have incentives aimed at encouraging healthy behavior, up from 34 percent in 1996, according to Hewitt Associates. That may be no more than annual health fairs and onsite literature, but some, like Pitney Bowes, offer elaborate programs to encourage healthy behavior.
It is worth noting that what a company considers a "wellness program" does vary widely. When a health education program alone was considered, a survey by the Deloitte Center for Health Solutions and the ERISA Industry Committee of 365 companies found that 62 percent have implemented such wellness programs to improve employee health, 33 percent are considering such programs, and 5 percent have no wellness programs or plans for them. For 64 percent with programs, rising health care costs were "a major factor" while rising costs played "some role" for 34 percent. Wellness programs are just part of employers' strategy to manage rising health care costs.
Those numbers were confirmed in another study: Nearly three-quarters of employers believe that their employees can become better health care consumers through employer-sponsored education, access to provider cost and quality information, and tools that help employees select the appropriate plan, according to a United Benefits Advisors survey of 1,674 employers.
A breakdown
But only about half of those employers actually provide employees general medical information and offer an employee assistance program. Only about 25 percent offer onsite immunizations and prenatal and well-baby care services, and 3.5 percent offer onsite mammograms. About 51 percent said they had no interest in ever doing so, the survey also found. Fewer than 5 percent of companies have on-site gyms like the one at Pitney Bowes, according to a survey by Aon Consulting, and fewer still have on-site primary care clinics.
Human resource experts do say they expect to see more on-site medical clinics because if employees have minor health issues dealt with in-house, as well as preventive services and lab tests onsite, companies can save money and reduce absenteeism.
But "shifting some of the cost to workers" is the most common approach to controlling employer costs, with 83 percent increasing employees' monetary contributions to health care coverage in the last year. PricewaterhouseCoopers reports that nearly a third of surveyed executives said that they introduced consumer-directed health options in the last year. But 80 percent also said they believe wellness programs can reduce health care costs, over time.
It is among the so-called consumer-driven or consumer-directed health plans that most wellness initiatives at the plan level are taking place. That's because many health plans are using those products to push the idea of the personal accountability that is the foundation of wellness and prevention programs. CDHP Destiny Health rewards members with what the company calls "Vitality Bucks" for participation in health screenings, fitness workouts and smoking-cessation programs. The "bucks" can be exchanged for merchandise.
Humana offers several consumer-directed health plans, which includes the Virgin Life Care wellness program, which is run by the Virgin Airline people. It rewards members with so-called HealthMiles for exercising, tracking blood pressure, body fat and weight, and achieving health and fitness goals at Virgin-run kiosks. Reward points can be redeemed at stores like Best Buy, Home Depot, and Target. Humana has 421,000 members in its consumer-directed plans, about 13 percent of its total membership.
According to a Humana three-year study of 155 companies representing 13,000 CDHP consumers, preventive health services have reduced hospital stays. And the study found that customers using Humana's consumer-directed health plans saw annual claims-cost increases of between 5 percent and 6 percent, compared with double-digit increases in other plans in recent years. Humana actually implemented the Virgin Life Care program for its own 7,000 Louisville employees.
"Wellness programs work," says Destiny's Patty Peterson, vice president for marketing. "The healthier people get, the better health care costs will be in check. It's better for the system and the small employer."
Some people do worry whether employer wellness programs could go too far. "Where we're headed is essentially lifestyle monitoring," says privacy consultant Robert Gellman, who wonders where the line will be drawn. "Are you not allowed to ride a bike or a motorcycle or sky-dive?"
Employers already do impose such requirements as wearing seatbelts in company cars or not smoking anywhere on a work site, points out Health Management Research Center's Edington, who has studied and developed wellness programs for 25 years. "Employers pay for health costs if an employee gets sick. It makes sense that a company has the right to protect its investment. Research has shown that healthy employees make a significant contribution to lower health care costs and higher productivity," he says.
Pitney Bowes wellness program leads the way
Started in the 1950s, the Pitney Bowes wellness initiative was one of the first in the country, and it remains one of the most progressive. "Having healthy, engaged employees is essential to the welfare of our company," says Brent Pawlecki, MD, the Stamford, Conn., company's associate medical director. He is responsible for Pitney's wellness program. "We see this as a significant investment."
According to CEO Michael Critelli, Pitney saves about $1 million a year in asthma and diabetes costs alone. "We know this works," says Critelli, adding that his company's overall increases in health spending run lower than the industry average every year. "But we also know that most of these programs do not pay off in the year you implement them. They pay off in the next year or year after."
A key element of the Pitney Bowes program is what the company calls its "Health Care University," which offers a variety of health programs to earn points toward lowering the amount employees pay toward their health insurance. HCU, which is voluntary, includes disease management programs for asthma, diabetes, cardiac care and blood pressure control, and a disability management component. The program includes on-site fitness centers, furnishes education and self-care counseling, and reports on "best practices" to help heal, stabilize, or slow the progress of chronic or debilitating conditions. Pawlecki reports that participating workers' health care costs run 10 percent below costs for nonparticipating employees.
The company also has seven onsite medical clinics (used by about 73 percent of employees at the sites, resulting in 35,000 annual encounters), promotes in-house exercise programs, has an onsite gym at its headquarters, and offers healthy food at lower costs than unhealthy choices in its cafeterias (baked potato chips cost significantly less than fried chips). Perhaps the company's single most aggressive component was to lower, and in some cases eliminate, copayments for prescription drugs, such as those to treat asthma or diabetes, to encourage using the drugs to prevent conditions from worsening.
In its newest initiative, Pitney Bowes has joined with CHD Meridian Healthcare, a company that specializes in developing wellness programs, to implement a Web-based health awareness and promotion tool. Named "Count Your Way to Health," the voluntary program asks employees to answer questions in five categories three times a year. The categories reflect tobacco use, diet, body mass index, degree of physical activity, and seatbelt use. If employees show an improvement in these areas, they receive financial credits toward their benefits program.
A recent significant challenge for the company is reaching out to the 14,000 employees (out of 26,000 in the U.S.) who do not work at a Pitney site, says Critelli. "This is a very diverse group of people, many of whom, such as repair people, work out of their homes and cars, and they represent some of the people who need our help the most. They can't be left out of this. It is critical to our bottom line that we find a way to bring them into our culture of wellness," he says.
What some health plans are doing
A recent report by Corporate Research Group outlined efforts made by several health care plans in the development of wellness and prevention programs. Here are some examples:
WellPoint members can earn points for each day they report exercise, and then use those points to earn rewards like T-shirts, exercise equipment, and even airline tickets.
Blue Cross Blue Shield of North Carolina offers what it calls the "Healthy Dividends" program, which reduces employee premiums if they quit smoking or exercise three times a week. The annual savings can come to hundreds of dollars a year, depending on how employers structure the program. In addition, the insurer's Healthy Lifestyles Choice program offers overweight members (identified by claims analysis) customized mailings with educational materials on how to lose weight. They also receive free gifts, such as cookbooks, pedometers, and calorie counters. BCBS-NC also has a points-for-rewards program similar to WellPoint's.
Blue Shield of California implemented its Healthy Lifestyles Rewards program about two years ago. It made the offer to 25,000 members, and 3,800 joined. About 30 percent of those members received monetary rewards, ranging from $75 to $200, for going online to learn how to quit smoking and lose weight. The company gave away about $200,000. The program was on the honor system and entailed a health assessment and weekly updates. The company recently offered the program to its 4,500 employees.
Horizon Blue Cross Blue Shield of New Jersey has enrolled nearly 9,000 members suffering from obesity in a program that offers a free three-month trial membership in the New York Sports Club.
Cigna will offer a program named Healthy Awards beginning in January 2007 that will pay cash incentives up to $100 to any member that completes a health assessment. Members can earn additional funds by completing disease management programs for diabetes or heart disease, or for joining a smoking cessation program. A separate program addresses obesity by offering discounts for joining weight management classes.
Medica in Minnesota reimburses $20 a month of the membership fee to any member who joins a gym and exercises at least eight times a month.
Tufts Health Plan in Massachusetts offers members coupons for discounts on a wide range of health related products, ranging from massage therapy to weight management classes to home care services for the elderly.
CRG's full report, "Rewarding Healthy Behaviors: Data Pak and Action Guide," based on reports and seminars from CRG's January 2006 conference "Rewarding Healthy Behaviors for Health Plans," is available by contacting Reena Joseph, vice president for marketing and sales, at [email protected] or 914-235-6000, ext. 14.
The employer/government consortium Partnership for Prevention recently released 25 tools that can be used for promoting wellness. To view them, go to: «http://www.prevent.org/content/view/46/96/»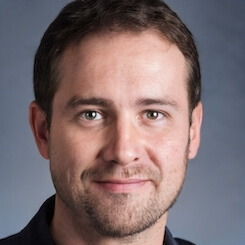 Paul Lendner ist ein praktizierender Experte im Bereich Gesundheit, Medizin und Fitness. Er schreibt bereits seit über 5 Jahren für das Managed Care Mag. Mit seinen Artikeln, die einen einzigartigen Expertenstatus nachweisen, liefert er unseren Lesern nicht nur Mehrwert, sondern auch Hilfestellung bei ihren Problemen.