Managed care has another alternative to slow the progress of the most common cause of blindness in the 55-years and over population
Age-related macular degeneration (AMD) is the most common cause of blindness in people over age 55. AMD in all forms afflicts about 15 million in the United States. The disease affects the most concentrated area of photosensitive cells in the retina, the central vision. Identifying early symptoms of vision loss is somewhat difficult, however, as the brain will compensate.
There are two forms of AMD: dry and wet. The dry form is associated with death of the cells in the central retina. There are no approved therapies for the dry form. The dry form causes loss of vision over a long period of time.
All forms of AMD start as the dry form but in 1 out of every 7 patients with AMD, the wet form develops. The wet form is much more progressive and accounts for about 85 percent of all blindness associated with both forms of AMD.
The wet form is caused by the growth of abnormal blood vessels (angiogenesis) that leak because of an increase in permeability. This leakage causes scar tissue and eventual deterioration of sight. Angiogenesis is controlled in part by a protein called the vascular endothelial growth factor, now known as VEGF-A. Angiogenesis is thought to occur due to the accumulation of waste products in the retinal pigmented epithelium. About 1.7 million Americans have this most advanced form of AMD with approximately 200,000 cases diagnosed each year.
Diagnostic workup
The diagnostic workup of wet AMD starts with an evaluation of the patient using an Amsler grid. A patient with AMD will see wavy lines, gaps, or distortions in the field. A definitive diagnosis generally requires use of fluorescein angiography or indocyanine green angiography — diagnostic tests that use special cameras to photograph the structures in the back of the eye with the help of a colored dye that is injected into a vein in the arm.
Ranibizumab
Research conducted in 1989 ultimately led to the development of a new medication that inhibits the VEGF-A protein. Ranibizumab (Lucentis), was approved by the FDA in June 2006 for the treatment of neovascular (wet) AMD based upon two large phase 3 trials, MARINA and ANCHOR, as well as a phase 2 trial called FOCUS and a phase 3b trial called PIER.
Ranibizumab is a humanized antibody fragment that binds to and inhibits the action of VEGF-A. The molecule is administered directly into the eye via a monthly intravitreal injection. The direct intravitreal injection provides a 2,000-fold higher concentration in the eye than occurs in systemic circulation. Ranibizumab is an alternative to pegaptanib sodium (Macugen) and photodynamic therapy (PDT) with verteporfin (Visudyne), both of which have been shown to slow the central vision loss in people with wet AMD.
A special eye chart is used to follow individuals with macular degeneration. As vision falls off, acuity is measured by comparing the number of letters the patient cannot read to the number of letters the patient could read in the past. Nearly all patients (approximately 95 percent) treated with ranibizumab (0.5 mg) maintained (defined as the loss of fewer than 15 letters in acuity) and up to 40 percent improved (defined as the gain of 15 letters or more in acuity) vision at one year, as measured on the Early Treatment of Diabetic Retinopathy (ETDRS) eye chart. On average, patients treated with ranibizumab in the MARINA study experienced an improvement from baseline of 6.6 letters at two years compared to a loss of 14.9 letters in the control group (which received placebo only). In the ANCHOR study, patients treated with ranibizumab, on average, experienced an 11.3-letter gain from baseline at one year compared to a loss of 9.5 letters in the Visudyne + PDT control group. Up to 40 percent of patients treated with ranibizumab achieved vision of 20/40 or better.
Adverse events during the trials include conjunctival hemorrhage, eye pain, and vitreous floaters. Serious adverse events were uncommon (< 1 percent) and included uveitis and endophthalmitis. An earlier trial compared safety and efficacy of ranibizumab with PDT to PDT used alone. In this trial, over 90 percent of patients treated with the combination maintained or improved vision compared to 68 percent treated with PDT alone. Combined therapy led to an increase in adverse effects, precluding use in clinical practice.
Managed care implications
Ranibizumab is priced at $1,950 per dose, plus physician fees. This competes favorably with the other approved therapies, and appears to be the most efficacious.
Wet AMD affects not only the Medicare population, but also people near Medicare age. With the increasingly available number of therapies as well as the growing number of patients, this market will expand rapidly. Managed care should remain informed and start to manage this area. Off-label use of drugs should be discouraged without properly designed outcome trials, and further comparison trials of existing therapies should be encouraged.
As we discover how to control wet AMD, expect other diseases with an angiogenesis component, such as diabetic retinopathy, to be viewed with eager expectation. Although those in stewardship positions may be threatened by the cost, remember that for the first time ever, vision improvement is now being seen for a dread disease, causing all to desire a hastening toward tomorrow's medicine!
---
Our most popular topics on Managedcaremag.com
---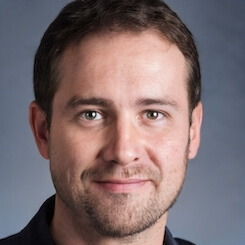 Paul Lendner ist ein praktizierender Experte im Bereich Gesundheit, Medizin und Fitness. Er schreibt bereits seit über 5 Jahren für das Managed Care Mag. Mit seinen Artikeln, die einen einzigartigen Expertenstatus nachweisen, liefert er unseren Lesern nicht nur Mehrwert, sondern auch Hilfestellung bei ihren Problemen.