Hospitals and physicians, to varying degrees, are finding that doing the right thing is good business practice
Three years ago, Kaiser Permanente executives approved a daring pilot program at six medical centers in three states. When patients had disappointing outcomes, doctors who took a communication course delivered heartfelt, empathetic apologies. If the situation warranted, representatives were dispatched later to follow up with compensation offers.
"We were thinking we needed a year or two to understand the efficacy, but within six months, we knew it was a win-win," says Douglas Bonacum, Kaiser's vice president for safety management. An "I'm Sorry" policy spread rapidly to all 31 hospitals as well as some clinics. "Doctors sang its praises; patients loved it. It topped our expectations," Bonacum adds.
The HMO now has a culture of apology permeating all levels of the organization, he says. That was evident when the Los Angeles Times reported in May that Kaiser's Northern California region president publicly apologized to patients who felt their complaints about dangerous delays in care with the company's new kidney transplant program had fallen on deaf ears. To make amends, Kaiser offered to pay for transplants at outside hospitals.
Transparency is the issue
Kaiser is engaged in what has become known nationally as the nascent "apology movement," an effort by some doctors, hospitals, and payers to offer empathy, explanation, and — if necessary — restitution when an adverse incident occurs, or when patients are unhappy about denials or delays in care. It is sometimes called "full disclosure, early offer."
Recent published articles indicate that apologies salvage relationships and reduce defense costs.
"Initial evidence now suggests that admission of harm and apologies strengthen, rather than jeopardize, relationships and diminish punitive responses," writes Aaron Lazare, MD, chancellor and dean at the University of Massachusetts Medical School in the Sept. 20, 2006 issue of the Journal of the American Medical Association. Further, academic research suggests that leaders overestimate the costs of apologies and underestimate the benefits, reports Harvard lecturer Barbara Kellerman, PhD, in the April 1, 2006 issue of Harvard Business Review.
The apology movement contrasts sharply with "deny and defend" policies in many organizations that discourage plan executives and others from even speaking with harmed patients for fear it may fuel lawsuits. Apology proponents say that such measures perpetuate the perception that HMO leaders are arrogant and callous.
Managed care defense lawyer Steven Ziegler, JD, recommends apologies to HMO clients under certain conditions. In one recent case, a man whose wife had suffered a stroke asked for special home treatments for her. When the treatments were denied by a regional HMO, the couple hired a lawyer and threatened to take the issue to the press.
Plan executives believed they had complied with the terms of the patient's policy. Nonetheless, the medical director and Ziegler traveled to the home of the patient, apologized, and made an accommodation within the contract. "If the medical director had not done that, it would have escalated," Ziegler says.
"The apology went a long way toward resolving the case quickly. No one was involved in protracted litigation. The husband was so appreciative someone was willing to acknowledge and take responsibility. Most people want to know they are being treated fairly. The best way to do that is to explain things and accept responsibility when things go wrong," Ziegler says.
Apologies tend to prevent cases from going to trial, where verdicts can be unpredictable. In his 11 years filing lawsuits against HMOs, Theodore Leopold, JD, says he hasn't lost a single case. "They are wonderful cases in front of a jury because every juror has experience dealing with a managed care company and understands how difficult it can be."
Some lawyers representing large national payers are opposed to apologies. "I would not suggest it unless there was solid, empirical evidence that an apology reduces the number of overall claims and the cost of handling the claims," says Denver lawyer Theodore Laszlo, JD.
The movement is so new that hard data has come from hospitals and medical liability carriers alone. For example, the University of Michigan Health System has had an apology/full disclosure program since 2001. UMHS's risk manager, Richard Boothman, has reported that the program saved $2.2 million in its first year.
In testimony before the U.S. Senate Committee on Health, Education, Labor, and Pensions in June, Boothman stated that claims against the institution have dropped every year since the program has been in place despite a considerable increase in clinical activity over the same period. The system had 262 open claims in 2001 and under 100 in August 2005. Average claim processing time dropped from 20 months to nine months. Total reserves for medical malpractice claims declined by more than two thirds, and average litigation costs have been more than halved.
Reduction in legal costs
"The University of Michigan and our institution have seen steep reductions in legal costs following adoption of disclosure policies," writes Albert Wu, MD, MPh, a Johns Hopkins University professor of health and policy management, in the Agency for Healthcare Research and Quality's February 2006 report titled "Perspectives on Safety." Wu asserts that apologies also go a long way to advancing the patient safety movement, since part of a prescribed apology is typically a promise that steps will be taken to prevent the error from recurring.
Some initiatives
Some of America's most venerated institutions adopted apology policies this year. They include 14 teaching hospitals affiliated with Harvard Medical School, such as the Dana Farber Cancer Institute in Boston. Others with established policies are at Catholic Healthcare West, San Francisco (42 hospitals), Allina Hospitals and Clinics, (11 hospitals and 66 clinics), and Children's Hospitals and Clinics of Minnesota (2 hospitals).
Providers are in the forefront, but carriers such as Copic (formerly Colorado Physicians Insurance Co., but now it represents hospitals, emergency centers, and physicians, and it now operates in Nebraska and Colorado) and Northwest Physicians Mutual also support the movement.
Apology programs got a huge boost from legislative protections enacted mostly in the last six years. Twenty-nine states and the District of Columbia now have "I'm Sorry" laws that shield contrition from lawsuits.
The language typically reads: "Any statement or conduct expressing apology, responsibility, or sympathy made by a health care provider to a patient or patient's relative relating to injury is inadmissible as evidence of admission of liability or against interest." Lawyers say "health care provider" may apply to HMOs, depending on how individual states define terms.
There remain a variety of opposing opinions on apologies. "It could encourage a plaintiff to reconsider a lawsuit or settle more quickly," says Jeffrey Liggio, JD, an insurance plaintiffs' lawyer. "But if an insurer leaves someone with a permanent problem, what is an apology going to do? It doesn't replace a breadwinner who can no longer work."
Another insurance plaintiffs' lawyer, Theodore Leopold, JD, says, "I would have deep concerns that an apology is a veiled attempt at appeasement while someone in the company is engaged in the same outrageous conduct."
There is a middle ground, suggests Thomas Morrow, MD, immediate past president of the National Association of Managed Care Physicians and a member of Managed Care's editorial advisory board. "What I see plan executives saying is, 'I'm sorry you have to pay more for your care, but that's what your employer bought,'" he says. "It's a form of empathy and it doesn't implicate you. If you didn't say anything, I'm not sure where that leaves you on the humanity scale."
Carole Houk, JD, a lawyer specializing in conflict resolution who helped draft Kaiser's full disclosure program, says, "Any time there is a conflict, there is a need for an apology policy." The focus of Kaiser's program is on ombudsman/mediators trained in dispute resolution to resolve patient issues equitably to avoid escalation to litigation. Houk claims that of potentially compensable events managed by an ombudsman, 90 percent to 98 percent will be resolved without legal action. "Participant organizations should see a reduction in malpractice claims in the first year," according to Houk.
Contrarily, a deny-and-defend policy makes providers and, by extension, HMOs vulnerable to litigation since patients perceive it as a cover-up, according to Sorry Works, a coalition of doctors, lawyers, patient advocates, and insurers that pushes the apology movement into the public eye.
The coalition's mantra is that admissions of error have a powerful ability to diffuse anger, a leading reason that patients file lawsuits. The group devised its own apology program, which became a pilot program in Illinois and Vermont. Many other state governments are looking at it.
Customer service
Sorry Works "is nothing more than a good customer service program that saves your bacon," says the group's colorful founder and spokesman, Douglas Wojcieszak.
On the national level, senators Hillary Rodham Clinton (D-N.Y.) and Barack Obama (D-Ill.) are sponsoring a bill called MEDIC — Medical Error Disclosure and Compensation, a version of the full-disclosure/early-offer policy. Apologies fall into two categories: expressions of sympathy, as in, "I'm sorry you are hurt," and expressions of accountability and remorse, as in "I'm sorry I hurt you."
While the former can be given immediately, the latter should not trip lightly off the tongue until there is a full investigation, experts warn. If it is discovered the institution is not at fault and patients still want to file suit, meritorious cases are defended vigorously. How an apology is delivered is tricky. An insincere apology may incite patients, according to "Apology in Medical Practice: An Emerging Clinical Skill" in JAMA, Sept. 20, 2006.
"I apologize for whatever happened" doesn't acknowledge the offense, writes Aaron Lazare, MD. Using the passive voice, "Mistakes were made," is incorrect too. Worse are unacceptable apologies, as in "The alcohol made me do it," or arrogant apologies, such as "These things happen to the best of people."
"Mistakes were made"
Who delivers the apology is equally important. "A corporate tailored apology could seem like a corporate Hallmark card," says Michail Hack, JD, an insurance plaintiffs' lawyer. If the offense is institutional rather than individual, the top leader (the CEO, for example) is not necessarily the best person to extend the apology. Sometimes the institution is better served if someone further down the organizational ladder acknowledges the problem and expresses regret, according to Harvard lecturer Kellerman.
Be quick about it
For apologies to be effective, they must be delivered swiftly after the incident. Ziegler, the defense lawyer, recalls a case from a time when apologies were less common. A patient was denied a CAT scan and later found to have a brain tumor. Two years later at a mediation session, plan executives told Ziegler they wanted to apologize, but by then it was too late. "The plaintiff was very angry that no one accepted responsibility. It's very difficult to come in and apologize at that point," he says. "The defendants — the health plan and the doctors — paid more than they would have if they had acknowledged responsibility earlier."
The apology movement started to gain steam in the last few years with the perfect storm: a burgeoning quality movement, a medical liability crisis, and a spate of books and articles suggesting that apologies are cheap, they are ethical, and they save money. The origin of the apology movement can be traced to 1987, when Steve Kraman, MD, then chief of staff of the Veterans Affairs Hospital in Lexington, Ky., introduced the seminal disclosure program. He offered apologies on behalf of the entire medical center, explained the error sensitively, offered to make restitution involving subsequent corrective medical or surgical treatments, and then handed off the veteran and/or his family to a VA lawyer (along with the patient's lawyer) to calculate loss and settlement.
After the program was instituted, there was a swell in the number of settlements, but a steep drop in total payments, according to reports published in the Annals of Internal Medicine and elsewhere.
"When the Lexington VA published their data in the 1990s, it was written off in the health care world because it was a tightly controlled government institution," says author Michael Woods, MD, of "Healing Words" (Joint Commission Resources, 2004). "People said, 'You will never reproduce those results in the for-profit sector.' Copic and the University of Michigan showed you can."
Copic calls its program the 3R's:
recognize that an unanticipated event occurred,
respond soon after the event, and
resolve with risk management early intervention.
The program began in 2000 for claims valued at less than $30,000. Not a single incident handled with the 3R concept proceeded to full litigation in five years. The company is studying how to implement a program for all cases.
A typical incident recently involved a 40-year-old woman who underwent a vaginal hysterectomy and suffered a ureter injury, requiring a stent. She was reimbursed $7,000 for unpaid medical expenses and loss of time.
Institutions that promote full disclosure allege that they make apologies because it is the ethical and humane thing to do. However, hard financial data demonstrating reductions in defense costs constitute a compelling incentive.
"I have no doubt we are better off financially, but we are driven by doing the right thing for our patients," says Bruce Merl, MD, Kaiser's medical-legal director.
Maureen Glabman is the 2000 Columbia University Reuters Fellow in Medical Journalism
ERISA means never having to say you're sorry?
Claims against HMOs are going up or down, depending on the lawyer you speak with. Denver health insurance defense lawyer Theodore Laszlo, JD, says that claims have risen over the course of his 25 years in practice, indicating that apology programs are not working. Steven Ziegler, JD, a Hollywood, Fla., health insurance defense lawyer, says a combination of apology programs, open access, new appeals processes, and fresh approaches to medical necessity have reduced his litigation load by half. "In the last five years, health plans have taken a friendlier approach to member complaints," he says.
Jeffrey Liggio, JD, a health insurance plaintiffs' lawyer, says that the conduct of HMOs has worsened over the years, increasing the number of cases. He says he has never heard an apology from an HMO representative and would "fall off my chair" if one was offered. "The typical response in deposition is, 'I don't make policy, I do my job,'" he says.
What warring lawyers agree on is that lawsuits by patients against HMOs are not so common as malpractice suits against doctors and hospitals, since MCOs derive substantial immunity from prosecution for negligence from ERISA — the Employee Retirement Income Security Act of 1974, which is administered by the U.S. Department of Labor.
Of 162 million employees covered under employer-sponsored health plans, 128 million are in ERISA-covered private health plans.
Employees covered under ERISA may sue HMOs on the federal level but recover only the amount of benefits wrongly denied.
So if a CAT scan is denied, patients can sue only for the amount of the service, not for pain and suffering, bad faith, lost wages, permanent injury, or medical complications arising from the denial — the items that ratchet judgments into the stratosphere. "Not many attorneys take ERISA cases because the process is long and you might get attorney's fees and that's all," says Michail Hack, JD, an insurance plaintiffs' lawyer.
There remains a significant pool of litigants not covered by ERISA who keep HMO lawyers hopping. The pool includes any employee covered under a government plan — federal, state, municipal, Medicare and Medicaid, HMO patients, anyone covered under a group church/synagogue policy, and the self-employed.
Many attempts have been made in the last decade to pass legislation that would allow employees covered under ERISA plans to sue carriers for malpractice, forcing them to bear responsibility for how decisions affect outcomes and reversing ERISA preemptions. Eleven states created laws that attempted to supersede ERISA. However, in June 2004, the Supreme Court ruled that ERISA-covered health insurers and managed care organizations are not subject to state tort law claims for negligent health determinations that harm patients.
Patients denied treatment should pay for treatments themselves, then seek reimbursement or preliminary court injunctions, according to the ruling.
For further reading
"Wall of Silence, Rosemary Gibson and Janardan Prasad Singh (Lifeline Press, 2003)
On Apology, Aaron Lazare, MD (Oxford University Press, 2004)
Healing Words, Michael Woods, MD (Joint Commission Resources, 2004)
Medical Errors and Medical Narcissism, John Banja, PhD, (Jones and Bartlett Publishers Inc., 2005)
"Apology in Medical Practice: An Emerging Clinical Skill," in JAMA, Sept. 20, 2006.
---
Our most popular topics on Managedcaremag.com
---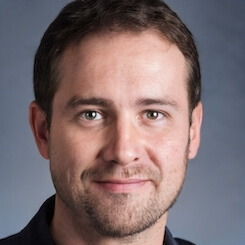 Paul Lendner ist ein praktizierender Experte im Bereich Gesundheit, Medizin und Fitness. Er schreibt bereits seit über 5 Jahren für das Managed Care Mag. Mit seinen Artikeln, die einen einzigartigen Expertenstatus nachweisen, liefert er unseren Lesern nicht nur Mehrwert, sondern auch Hilfestellung bei ihren Problemen.