Today's high-tech artificial joint has changed the outcomes for many who have suffered a fractured hip
With this fourth anniversary issue of Tomorrow's Medicine it is interesting to reminisce about all of the remarkable technological development that has been explored in this column. Many of the past 47 issues have focused on biotechnology with a few focusing on developments in various electronic devices. But I would be remiss not to shine some light on an area of orthopedics that has undergone considerable progress.
I remember, as a young child, visiting my father's mother in the hospital after she fractured her hip. She unfortunately died of an embolism a few weeks into her care — an all too common end point for that dreaded event in the eighth or ninth decade of life. Her fracture preceded the development of the artificial hip joint; treatment for a fracture of the hip in the late 1950s was bed rest and traction — a setup for deep vein thrombosis (DVT) and embolism.
Throughout my medical career I followed the development of the artificial hip and actually scrubbed in on many surgical procedures during my orthopedic rotation during my residency. The original artificial hip joints, whether used to correct a fracture to replace an arthritic joint or to restore function after major trauma in the young, suffered from one major flaw — they wore out after a decade or so. This severely limited their use, especially in elective hip replacement candidates, forcing many to bear pain for decades until they became "old" enough that their artificial hip would outlast their life expectancy. The older models were made of metal on metal, metal on polyethylene, and eventually, ceramic on polyethylene parts.
Recent developments have created a nearly "lifetime" replacement joint. This joint is termed ceramic on ceramic. The new joints offer a dramatic percent decrease in the rate of wear and tear when compared to older models. In addition to their improved durability due to the wear characteristics of the material, these joints actually attract natural joint fluid to the replacement site, further reducing the friction and eliminating many of the problems of the joint interface.
These devices were approved just a few years ago. The most recent entry into the hip joint category is the Duraloc Option ceramic hip system.
The surgery takes an orthopedic surgeon roughly two hours to perform, and is followed by a few days in the hospital. Final recovery takes 6 to 9 months — mainly due to rehabilitation as the patient regains strength and range of motion in the area that has become immobile because of chronic pain, fibrosis, and weakening of the associated muscles because of reduced exercise. During recovery the bone grows into the engineered crevices of the device to stabilize it in the proximal femur.
Total hip arthroplasty
The surgery, known as a total hip arthroplasty, consists of first amputating the femoral head. The femoral canal is then reamed out for insertion of the head, the acetabular socket is affixed to the socket side of the hip, and finally the ball joint is inserted into the acetabular socket.
Before development of the newer hip joints, acetabular material consisted of polyethylene which, after wear, produced fine particulate debris that caused a reaction leading to the loss of adjacent bone. Revisions were typically needed every 10 to 15 years. The ceramic-on-ceramic hip joints are expected to last up to 40 years depending on the activity level of the patient, forces applied, and general health.
As with all medical therapy, there are patients who have conditions that preclude an artificial hip. These include adolescents with immature skeletons, and people with vascular insufficiency in the affected extremity, infections (systemic and local), severe osteoporosis that in the surgeon's opinion has led to inadequate bone support for the implant, muscular or nerve disorders, severe obesity (i.e., three times normal body weight), and pregnancy.
Predictable side effects
Side effects of this surgery are rather predictable. They include DVT, pulmonary embolism, infections, perforation of the femur during the reaming of the bone, bursitis, dislocation of various components, hematoma, and femoral fracture. Occasionally a revision will be needed. The pivotal trial reported 11 revisions out of 959 implants in 848 patients with the most common cause a dislocation. The worst long-term scenario is a ceramic fracture, which has been reported to occur, according to the literature, at a rate of 1 in 5,000 to 1 in 10,000 joints.
Testing of these joint components is done using a metric called a kilonewton. A kilonewton equals roughly 224 pounds. This ceramic-on-ceramic joint survived 10 million cycles of loading at 14kN with no macroscopically visible component failure. That is a load of approximately 3,000 pounds! They also had average burst strength of about 13,000 pounds of force. A plethora of other tests were done including impact load ability, wear testing, torsional tests and range of motion. All are available in the package insert but are basically incomprehensible to a nonengineer.
Obviously this hip system comes in a number of sizes and angles to enable the surgeon to match the device to an individual patient's anatomy.
Survivorship of these new implants has been reported to be at 99 percent at two years. Long- term safety and effectiveness of the ceramic-on- ceramic joints are undergoing study at the time of this publication. The Duraloc system is not approved in patients who need a revision of a prior femoral head replacement.
Recommendations during surgery include prophylactic antibiotics, the use of a laminar flow clean air system in the operating room, impermeable draping, and strict asepsis. All components are to be wiped clean after the "dry fit" prior to final implanting so as to be free of blood, bone chips and foreign material.
The components come individually packaged and have been sterilized using radiation. The manufacturer cautions against re-sterilizing the ceramic components although steam sterilization can be used for the metal components.
The development of the Duraloc Option ceramic hip system will continue to provide better options for us as we inevitably face medical challenges.
---
Our most popular topics on Managedcaremag.com
---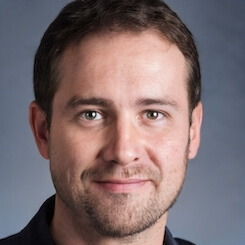 Paul Lendner ist ein praktizierender Experte im Bereich Gesundheit, Medizin und Fitness. Er schreibt bereits seit über 5 Jahren für das Managed Care Mag. Mit seinen Artikeln, die einen einzigartigen Expertenstatus nachweisen, liefert er unseren Lesern nicht nur Mehrwert, sondern auch Hilfestellung bei ihren Problemen.