Mostly it is self-insured employers that are offering the option, but health plans may well want to join in
Surgery is scary, and no matter what the surgeon's qualifications or bedside manner, most patients worry in the days preceding it. The ride to the hospital seems all too brief.
However, an increasing number of patients headed for necessary, nonelective operations climb out of the car at the airport, rather than at the hospital. They have packed for an extended stay at an overseas medical facility where they are likely to be treated by American-trained and American-certified surgeons in a hospital approved by the Joint Commission for International Accreditation (JCIA).
While just one company — self-insured Blue Ridge Paper Products of North Carolina — is known to have implemented a medical tourism plan for its employees, others are sure to follow. Arnold Milstein, MD, chief physician at Mercer Human Resources, reports contacts from large employers and Taft-Hartley trusts that are interested in learning more about the concept, and about how it might fit in with their insurance programs. Sparrow Mahoney, CEO of Medicaltourism.com, reports that several other companies are sending employees overseas for surgeries, although they are reluctant to identify themselves this early in the game.
Unfortunately, Blue Ridge itself has had to stop medical tourism, at least for now. "The union was not happy with it and so the company has discontinued it — for now," says Mahoney. Whatever its ultimate fate, the Blue Ridge program is still instructive.
The backbone of it was a cash rebate. Patients may be understandably reluctant to travel so far from home at such a vulnerable time, but cash can help to calm their fears. Blue Ridge offered employees a cash rebate of 25 percent of the difference in cost between local and offshore treatment. With the cost of a hip replacement roughly $37,000 in the United States, compared to $13,000 in India or $19,000 in Singapore, the rebate was substantial — and the saving for the insurer even more. "The differential is so substantial that HMOs and insurers almost have to consider it on dollars and cents alone, out of obligation to shareholder value," says Jeff Schult, author of the book Beauty From Afar.
According to Schult, health plans are paying the cost of overseas surgeries on a case-by-case basis. "Overseas care can be treated as out of network, and it does get paid," he says, adding that this is "broadly confirmed in interviews with patients and overseas health care facility administrators, and acknowledged by people I know in insurance/HMOs. Especially for those patients who have very high deductibles, this can be — and is — a win/win for managed care companies and their patients."
Jonathan Edelheit, vice president for sales at United Group Programs, a third-party administrator, disagrees. With insurers reaping record profits, he says, why would they want to risk alienating their preferred provider networks by directing business away from them? "We are the only company of which I'm aware that is actively promoting medical tourism" to the more than 200,000 individuals covered through self-funded health plans and fully-insured mini-med plans.
According to Martha Temple, vice president and head of Aetna Global Benefits (AGB), her company's attitude is one of "cautious exploration." AGB has spent years developing relationships with overseas hospital facilities and care providers — 700 facilities in more than 100 countries — many of which are accredited by the JCIA. "Medical tourism may be one option for controlling medical costs for certain employers, and Aetna is willing to explore that with them," Temple says. "As consumers are exposed to more information about the costs of their care, and are responsible for a larger portion of them, we believe certain accredited overseas facilities may become an attractive option."
For now, AGB continues to evaluate medical management requirements that would ensure seamless coordination of care between U.S. physicians and those treating their members overseas, says Temple. It is also analyzing medical privacy and legal issues, as well as costs. The company will, she says, "proceed based on the market demand."
Toe in the water
Change can be difficult, and, with medical tourism, Milstein is not surprised that health insurance companies are taking a wait-and-see approach. "Innovations, particularly those that might be controversial in the eyes of doctors and hospitals, typically begin with self-insured employers and Taft-Hartley trusts," he says. "After the plans have seen that there were no disastrous consequences, they come in a second wave. I think that's what will happen here, too."
Medical tourism actually began on a much smaller scale: one patient at a time. Mahoney says that it has traditionally been the domain of the uninsured, seeking necessary, but expensive, surgeries. Their searches lead them to hospitals in far-flung locations like India, Singapore, and Thailand, places they've largely discovered on their own through word of mouth or online searches. She says that the base number bandied about in her industry is 200,000 Americans per year traveling abroad for medical procedures, "with many estimates as high as 2 million — this includes dental and primary care — which changes the estimates greatly."
Mohit Ghose, of America's Health Insurance Plans, says: "There is a movement recognizing that overseas facilities have services that are on par with, or in a lot of cases, better than services provided in the states."
Better care?
Edelheit, of United Group Programs, told National Public Radio that his company believes that patients traveling abroad actually get better care in nicer hospitals than they do at home, and for roughly 20 percent of what it would cost in the United States. United Group's research found that a heart bypass costing $80,000 in a U.S. hospital costs just $16,000 in Thailand, with care that is equal, or even superior.
Matt Fontana, MD, of GlobalChoice HealthCare, a company that has created a network of overseas facilities that it is marketing to employer and insurance groups, says offshore facilities are sometimes more attractive to patients than are facilities here. "You're not going to find a lot of nurse extenders, like nurse's assistants and others who are not RNs, working on the floor of these hospitals," he says. "Not only are you going to see a higher staff-to-patient ratio, you're going to find a higher RN-to-patient ratio."
While the care at some overseas facilities does not meet American standards, hospitals such as Bumrungrad International in Thailand, Apollo in India, and Cima in Costa Rica all have global reputations for excellence, says Mahoney, with outcomes rivaling even the Mayo Clinic. "Seventy-seven countries have issued government-sponsored support for medical tourism," she says.
While the savings from overseas treatments can be substantial, the true value to health plans will not be in the form of one-time savings on individual surgeries, says Mercer's Milstein. "The one-time yield may be a 2 percent, plus or minus. That is simply the actuarial calculation you get when you take a reasonable subset of non-urgent major surgeries and pay them at developing-country prices rather than U.S. prices, then adjust that figure back for the percentage of the American population that would be willing to travel in exchange for an incentive that would be less than the savings. I don't think it's going to be a big winner from an actuarial standpoint.
"The potentially larger and ongoing impact could be its pro-competitive effect. Medical tourism could stimulate a bit more competition in the market for high-end surgeries. It could induce more interest on the part of domestic surgical providers to become more efficient, and therefore reduce the cost of surgery" in the United States.
Like other insurance companies, Cigna HealthCare recognizes that potential for savings, and is carefully watching its development. Jacquelyn A. Aube, a Cigna vice president, says the long-term impact on the overall health care market remains to be seen. "But as credible information regarding clinical quality and safety standards becomes available to individuals, and the differences within the U.S. and outside our borders become more apparent, we anticipate a growing desire on the part of some individuals — particularly the uninsured — to seek high quality, efficient providers," she says.
AHIP's Ghose says that the move toward greater efficiency is well under way in the U.S. "There is a drive toward efficiency because of the value that's now being demanded by large employers and individual consumers."
Consumer-directed health plans require that patients take a more active role in their own care, by shopping for services and asking questions. Ghose notes that American providers are already stepping up their output of information, in response to this need, and that in turn drives efficiency. While it's true that overseas hospitals must provide outcome and experience information to consumers in order to assuage their fears and encourage them to travel, he is unconvinced that overseas surgeries will affect the drive. "If the primary market for care overseas is currently from those who are uninsured, then you're not necessarily telling providers in America anything," he says.
Milstein doesn't necessarily agree. He cites a fall 2005 report by the Institute of Medicine that estimates that 30 percent to 40 percent of American health care spending is waste, due to inefficiently provided services. While doctors and hospitals in developing countries are not necessarily more efficient — the costs of drugs, devices, and labor are lower — the ability to provide less expensive services will probably still affect costs in the United States, Milstein says.
Repercussions
It's too soon to tell exactly what the repercussions of medical tourism will be, but experts are trying to anticipate them, says Milstein. The Internal Revenue Service, recognizing that medical tourism is on the increase, is already working on issues being raised. For example, amounts paid on an insured's behalf by a group health plan for medical procedures are not taxable to employees. But what about the lodging and transportation costs? And in cases where plans, whether self-insured or fully-insured, pay cash rebates to employees who choose treatment abroad, are the rebates taxable?
Cigna's Aube adds that other issues, like protocols for handling post-operative complications, employers' liability, and litigation rights of patients in foreign countries, still need to be worked out.
Nearly everyone agrees that something must be done to control health care costs. "Times are changing," says Milstein, "because working people in the lower half of the income distribution no longer make enough money to afford health insurance premiums." Medical tourism could be one element helping to stem the tide. "I think health insurers should focus their attention on the potential importance of this," Milstein adds. "They will eventually move in this direction. But they should be thinking, What's the value here? It really is a double-value proposition. The smaller part is several points of premium reduction, but the bigger part is the induction of greater effort to eliminate waste by American surgeons and hospitals."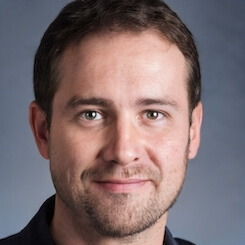 Paul Lendner ist ein praktizierender Experte im Bereich Gesundheit, Medizin und Fitness. Er schreibt bereits seit über 5 Jahren für das Managed Care Mag. Mit seinen Artikeln, die einen einzigartigen Expertenstatus nachweisen, liefert er unseren Lesern nicht nur Mehrwert, sondern auch Hilfestellung bei ihren Problemen.