Careful attention to a comprehensive treatment plan could forestall or prevent the need to add drugs and costs to a patient's regimen
Diabetes treatment largely has been a matter of waiting for failure: Eat healthily and exercise, and if blood glucose isn't controlled, try drug therapy. If that doesn't work, add a drug to the treatment regimen. Add another if need be. In time, a patient may end up taking multiple medications to control the disease.
Diabetes is insidious and, when advanced, is never effectively treated — but this progression of care may not necessarily be inevitable. Constantly altering a therapeutic regimen comes with baggage. Side effects of a new drug or combination of drugs could, in turn, reduce patients' adherence to a treatment plan. Studies document costs associated with starting, stopping, and switching therapies. And no head-to-head trials have been conducted on antihyperglycemic agents to determine which are most effective. That's not to say that if a therapy isn't working a change isn't warranted, but for some chronic diseases, careful adherence to a treatment plan and a holistic approach to patient care might have a more beneficial effect on clinical outcomes than an arbitrary change in regimens.
Adherence and persistence with diabetes medications*
From a retrospective meta-analysis of published studies
Therapy type in study
Adherence
Persistence rate
Average days persistent
Acarbose
—
16−20%
83−105
Glipizide
52−61%
36−44%
—
Monotherapy
49%
36%
—
Monotherapy
35%
—
300
OA
—
39%†
—
OA
85±15%
—
OA monotherapy
79%
58%
83±71
Polytherapy
36%
22%
—
Polytherapy
27%
—
—
*Cramer analyzed 15 studies; for comparative purposes, only those with 12-month follow-up are shown.
†6-month persistence.
OA=oral antihyperglycemic agent
Source: Cramer JA, Diabetes Care. 2004;27:1218−1224
"We prefer to focus on educating members about the importance of dietary and lifestyle compliance and appropriate medication utilization," says Kenneth Schaecher, MD, medical director at Salt Lake City-based SelectHealth, a subsidiary of Intermountain Healthcare. "If providers and patients understand the disease … we're much more likely to optimize outcomes."
Structure treatment approach
Of all chronic conditions, type 2 diabetes may be best suited to such an approach. Long-term control of blood glucose depends on adherence to a medication regimen and to several nonpharmacologic factors. Some of these can be managed by the patient, but others may be better administered through a structured program.
The latter can be expensive, but studies suggest that a program that provides a network of support for patients with diabetes can be cost-effective, at least in the short term. Data have yet to be collected to support the long-term benefits of intensive case management, careful selection and vigilant management of medication therapy, and counseling about nutrition, exercise, and self-care. But possibly more than with any other chronic disease, a coordinated approach to diabetes can forestall costly changes in treatment and prevent costlier sequelae.
"If patients are better informed and compliant with the management of the condition, complications could be prevented," says Richard J. Hodach, MD, MPH, PhD, vice president, medical director and chief clinical quality officer at Matria Healthcare, which provides disease management services for chronic conditions such as diabetes.
Type 2 diabetes places an enormous burden on the U.S. health care system. Comorbidities, including heart and eye diseases, renal failure, and amputations, add $25 billion annually to the cost of treating and managing the disease itself. Recent National Health and Nutrition Examination Survey data show that hemoglobin A1c is controlled to American Diabetes Association goals in only 37 percent of adults with diabetes, and a 2002 European study found that diabetes-related complications accounted for more than half of all hospitalizations in the eight countries studied.
Poor HbA1c control will continue to fuel the development of oral antihyperglycemic classes, but in the treatment of diabetes, the use of newer and more costly agents isn't necessarily the most cost-effective approach to care. Diabetes is unique among chronic conditions in that we are finding that filling in the gaps in care improves clinical outcomes, according to Hodach.
Matria's core philosophy, says Hodach, is to use evidence-based guidelines and best practices to understand and respond to the major components of the disease that is being managed.
"We rely pretty heavily on data and informatics to help us put together a profile for [individual patient] management," he says. The goal is to use this information to identify patients who have gaps in care and to provide appropriate intervention.
Though diabetes is well studied and the importance of adherence to a treatment plan is proven, there are unique difficulties for those who care for patients whose conditions are often painless and devoid of distinct signs. This makes it difficult to impress on patients the need for consistent attention to their condition.
"There is a huge challenge with a painless, chronic disease in that it requires difficult behavior changes for patients," says Jeremy Gleeson, MD, chief quality officer and associate medical director of Lovelace, a health plan and care-delivery system based in Albuquerque, N.M. "Disease management, ideally, offers long-term reinforcement that patients will require."
Optimize drug therapy
ADA patient-care standards offer comprehensive guidance but recommend no specific medical treatment over another. Insulin alone has numerous forms, and several classes of oral agents for controlling blood glucose are available. Each oral antihyperglycemic class varies in its mechanism of action and side effects, and some classes can be used in combination with others with good results. Some of the newer classes are more expensive but claim to have more desirable side-effect profiles.
Gleeson, an endocrinologist, says that when a patient cannot control blood glucose with diet and exercise, the standard of care is to start an oral antihyperglycemic agent. "We have to individualize treatment, so we work with patients to find out which drugs would work best for them." Metformin is typically the first line of oral treatment, though several drugs have indications as monotherapy.
If a patient doesn't respond to, or stops responding to, a first-line oral antihyperglycemic, most physicians will add a medication rather than switch to another. "If you switch, you'll get the effect of one drug and lose the effect of the other and be no further ahead," says Gleeson. "The standard recommendation is that if you need extra control and there aren't any issues with side effects, add a drug."
Patient-specific characteristics guide the choice of an oral adjunctive therapy. Commonly, thiazolidinediones are added to a metformin regimen. In contrast to sulfonylureas, which push the pancreas to generate more insulin, TZDs help the body to use insulin more effectively. Up to 10 percent of patients who initially respond to a sulfonylurea ultimately will fail on it because of pancreatic burnout. The presence of insulin is required for a TZD to work, however, precluding its use in patients with type 1 diabetes. Alpha-glucosidase inhibitors can be effective, though they are slow-acting in a hypoglycemic event, and patients have reported such uncomfortable side effects as nausea and diarrhea.
Newer oral medications have increased the choices for treating uncontrolled blood glucose, but it can be difficult to compare the efficacy and safety of new products with older ones. Searches of existing evidence-based resources (such as the Cochrane Collaborative or EPC Evidence Reports from the Agency for Healthcare Research and Quality) find no meta-analysis of diabetes agents. Moreover, many newer drugs have reached the market after trials in fewer than 3,000 patients — not always enough to detect unusual but significant side effects. Reeling from several high-profile recalls, the U.S. Food and Drug Administration appears to be sensitive to this, and its recent delay in the approval of one diabetes agent under study, a dipeptidyl peptidase-4 inhibitor, has raised the possibility of a class effect in patients with severe renal problems.
Numerous studies have identified poor persistence with oral antihyperglycemic agents. In a systematic review in Diabetes Care in 2004, Cramer found 12-month persistence rates between 16 percent and 58 percent, and among studies that reported average persistence in terms of days, the range was 83 to 300 (see inset). "Persistence is complex," says Gleeson. "Some of it is related to side effects, but much is likely to be the difficulty in maintaining complex multidrug regimens for a painless disease."
In theory, persistence could improve clinical outcomes and, potentially, maximize financial outcomes by averting the need to add drugs to a treatment regimen. As it is, drug costs for patients with diabetes are relatively high because of their greater overall medication usage.
"In diabetes management, you have people who had not been taking statins who now take them, and people who were taking one oral diabetes medication who now take a second or a third to get their levels under control," says Todd Gilmer, PhD, associate professor in the department of family and preventive medicine at the University of California-San Diego. "If you are managing a patient to the ADA guidelines and goals, you are usually administering two or more oral diabetes medications [plus] antihypertensive medications — an ACE inhibitor and a statin — so, you really are talking about using a lot of medication."
Monitor compliance
As Gleeson suggests, a complicated dosing regimen can discourage compliance, especially if multiple dosing of multiple drugs is involved.
A study by the Robert Wood Johnson Foundation earlier this decade estimated average compliance in patients taking diabetes medications to be only 30 percent to 50 percent. Needless changes in therapy often result when a patient is deemed unresponsive to a drug, though had the drug been taken as instructed, it might have had the desired effect.
From a payer perspective, a strong argument for identifying compliance issues before switching therapies is that replacing one medication with another comes with its own set of costs. A 2005 study by Abourjaily found that direct-time costs for physicians, nurses, and other clinicians and the expense of additional lab tests associated with a change can be substantial. Further, newer oral medications to control diabetes tend to be costlier than older agents, an expense often passed on to patients in the form of higher copayments.
The potential for out-of-pocket costs to interfere with adherence to a medication regimen is compounded by the potential side effects of oral antihyperglycemics. Adverse effects that are acceptable to one patient may be intolerable to another and can discourage adherence.
"Some patients stop taking their drugs when they get a side effect," says Matria's Hodach, who maintains that disease management can effect a substantial improvement on adherence. "We provide information about side effects, so if patients have problems they can talk to their doctors."
Matria also recognizes that patients with chronic disease often see several different physicians and take several different medications. To address this, the company has introduced a program to help physicians monitor drug interactions, limit side effects, and improve overall compliance.
"Sometimes a patient is seeing five physicians, and not all five know all of the medications the patient is taking," Hodach says. "But because the patient is probably getting all of her medications through the same formulary and her claims have to go through the same health plan, we can provide that information to her physicians."
Ensuring medication compliance is difficult under the best of circumstances, however, and Schaecher, of SelectHealth, suggests that if you think only about drugs when you think of compliance, then you are not looking at the whole picture.
"Compliance with lifestyle and diet are important, if not more so than medication compliance," he says. "For many diabetic patients, weight management and lifestyle compliance can result in improvement in diabetic control and a reduction in their medications."
Calculate the benefit
Disease management programs can be costly, depending on the model. A self-management program is relatively cheap, involving the cost of educational fliers and brochures and other tools to help patients initiate their own participation.
"If people could just use a simple handout and look up some simple instructions on the Web, that doesn't cost anybody much," says Gleeson. "The effectiveness of such a simple approach, however, has not been clearly demonstrated." Because self-management programs are self-driven, there is no mechanism to track the results.
Many disease management providers invest significantly in tracking clinical outcomes and overall return on investment. Matria, for instance, has performed studies tracking clinical and economic outcomes (see table). In addition to documenting cost reductions, Hodach says, Matria has reported improvement in clinical performance indicators as well.
One DM company's diabetes outcomes
Matria's reported reductions in overall cost of care and improvements to processes of care
Utilization and cost reductions
ER visits
−22%
ER PMPM costs
−14%
Hospitalizations
−27%
Hospitalization PMPM costs
−27%
Hospital days
−16%
Pharmaceutical PMPM costs
−10%
Total PMPM costs
−9%
Clinical performance improvements
At-home blood glucose testing
+21%
LDL screenings
+16%
Urine testing
+48%
Eye examinations
+11%
ER=emergency room, LDL=low-density lipoprotein
PMPM=per member per month.
Source: Matria Healthcare, Marietta, Ga., 2006
Healthways, another disease management company, also has performed numerous studies on the cost-effectiveness of its diabetes disease management programs. In a 2005 article published in Health Care Financing Review, Healthways Chief Medical Officer James E. Pope, MD, wrote that cost savings are achieved "by bridging gaps in care and helping participants better adhere to their physician's plan of care and to evidence-based standards of care pertinent to their disease." Pope included algorithms that suggest how populations in its programs are stratified and treated, and how outcomes measures are validated.
The economic benefit associated with a coordinated approach to care is also realized in lower-income groups in federally and locally funded health care programs. Gilmer, at UCSD, studied the cost-effectiveness of diabetes disease management in a low-income population enrolled in a diabetes care and education program for an ethnically diverse patient population in San Diego.
His initial findings, to be published in Health Services Research (released online Feb. 28, 2007), show improvement for all measures of diabetes care — glycemic control, blood pressure, LDL cholesterol level, annual cholesterol level, and foot and eye exams. "Long term, the entire program was found to be cost-effective … but it was most cost-effective in the uninsured group," Gilmer notes.
Effective encouragement of adherence to and persistence with a therapeutic regimen, medication monitoring, and behavioral intervention require ease of access to a broad range of services.
"We have devoted resources to the development of treatment algorithms focused on primary care providers," says Schaecher. SelectHealth also "acknowledges the role of insulin pumps in poorly controlled but motivated diabetic patients" and provides coverage for diabetes educators, access to diabetes specialty clinics, and free glucometers.
The proof is in the numbers. Nationally, according to the National Committee for Quality Assurance's 2006 HEDIS report, 29.7 percent of health plan members with diabetes have poorly controlled HbA1c. For SelectHealth, that share was 16.8 percent.
Gleeson, at Lovelace, stresses the importance of making multidisciplinary services available to patients. "We have physicians and educators — who are either nurses or dieticians — available in primary care offices, not just in a central location."
Research validates this approach. A study last year in the American Journal of Managed Care documented better HbA1c control in patients whose care was directed by an endocrinologist-supervised registered nurse who followed treatment algorithms than in patients who received "usual care" from a physician.
The implication here? Physicians, who often lack time to talk with patients about caring for themselves and about changing their behavior, tend to consider HbA1c levels in isolation and to focus primarily on the effectiveness of a patient's medication. The upshot? A medication may help to control blood glucose more effectively if patients' medication use and lifestyle are monitored, and if they are counseled about behavior and caring for themselves.
Have faith
A combination of patient-care approaches will have a greater effect on patients with diabetes than just one, whether it is medication therapy, diet, exercise, or another behavioral intervention. A 2004 AHRQ evidence report found that while no single technique is better than another, two or more provide "a greater chance of success than single-faceted interventions." In other words, choose a treatment plan, give it the time and attention it needs to work, and employ a holistic approach to care.
Much, too, relies on the patient's own motivation.
"People who enroll in our programs may be more apt to make lifestyle changes they need to make," says Gleeson. "It would be hard to prove cause and effect: Did the committed people enroll in the program or did enrollment make them committed? Whichever, people who are committed to managing their disease and make lifestyle changes generally need fewer drugs to get them to goal."
---
Our most popular topics on Managedcaremag.com
---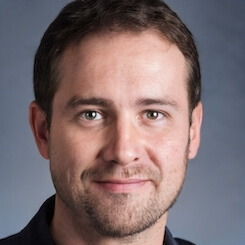 Paul Lendner ist ein praktizierender Experte im Bereich Gesundheit, Medizin und Fitness. Er schreibt bereits seit über 5 Jahren für das Managed Care Mag. Mit seinen Artikeln, die einen einzigartigen Expertenstatus nachweisen, liefert er unseren Lesern nicht nur Mehrwert, sondern auch Hilfestellung bei ihren Problemen.