Top pay-for-performance programs point to increased focus on hospital incentives, efficiency measures, coordination, and standardization
Hospitals in New Jersey have received rewards from the savings that come from improving performance in areas such as treating heart attack victims under a program launched last summer by Horizon Blue Cross Blue Shield of New Jersey.
The statewide effort was designed by the Leapfrog Group and inspired by the federal government's national testing of a hospital pay-for-performance program, says Suzanne F. Delbanco, PhD, CEO of the Leapfrog Group, an employer-based coalition striving to promote the use of incentives to improve health care. "Hospital programs are one of the most cutting-edge areas of pay for performance right now, and one reason for that is the demonstration project being done by the Centers for Medicare & Medicaid Services and Premier Inc."
Pay-for-performance programs are being used by health plans across the country to encourage hospitals and physicians to meet certain clinical goals. A recent survey of commercial HMOs found that more than half use pay for performance in their provider contracts. Delbanco estimates that 300 programs could be included in the Leapfrog Group's compendium of incentive and reward programs once it's updated later this year. It contains just 93 now.
Yet even with all the growth, most industry experts agree that pay for performance is still in its earliest stages and that much more analysis must be done to prove its value and to determine which approaches work best. While keeping tabs on the progress of hundreds of individual programs is close to impossible, checking in on several well-regarded examples can provide insights into where the pay-for-performance movement is and where it is headed. Some of the programs leading the way are the CMS/Premier Demonstration Project, the Integrated Healthcare Association's pay-for-performance program in California, and the national Bridges to Excellence project.
"We stand to learn quite a lot from these early efforts," says Meredith Rosenthal, PhD, associate professor of health economics and policy at Harvard University's School of Public Health.
CMS/Premier Hospital Quality Incentive Demonstration Project
With more than 260 hospitals across the nation participating in the CMS/Premier program — many showing increases in quality measures for two years running — the project is influencing commercial pay-for-performance programs as well as the larger CMS effort to implement an incentive-based program that Medicare would use to pay all hospitals. CMS last month unveiled a draft of its new national plan, which could go into effect Oct. 1, 2008.
"We are actively engaged in that project team to make sure that the lessons we have learned from the Premier project are being applied to the CMS proposal," says Mark Wynn, PhD, director of CMS's payment policy demonstrations division.
In working with hospitals affiliated with Premier, the health care purchasing alliance that is managing the CMS demonstration, one of the most important lessons CMS has learned is that an incentive program should reward more than just hospitals that are performing near the top of the pack, Wynn says. "We can be more effective if we encourage not only the very top hospitals but also those that need to improve." That premise is now built into the national Medicare Hospital Value-Based Purchasing proposal.
In the first phase of the CMS/Premier project, which is now in its final year, CMS has been watching 30 measures and paying hospitals for being in the top 20 percent in five clinical areas: heart attacks, congestive heart failure, coronary artery bypass graft, pneumonia, and hip and knee replacement.
When CMS agreed in March to continue the project with Premier for up to three additional years, however, it added two new payment scenarios. CMS will also pay any hospital that surpasses an average quality benchmark as well as the 20 percent of hospitals that show the most improvement. "We're hoping that about 70 percent of hospitals will exceed the average quality benchmark," Wynn says. CMS will spend up to $12 million per year in incentives during the second phase of the demonstration project, after distributing less than $9 million in each of the first two years.
That's just a drop in the bucket compared to what hospitals receive from Medicare overall, says Harvard's Rosenthal. "If you look at how much money the hospitals stand to gain for improvement, it's tiny, so to expect any sort of dramatic effect would be inconsistent."
CMS and Premier say hospitals have improved quality scores by 11.8 percent in two years. Outside analysts have noted only modest effects on quality, Rosenthal says. "What's difficult to separate out is how much improvement is due to the payment incentives versus having a national spotlight on this experiment."
Yet the project's results have been some of the strongest pay-for-performance numbers published to date, and that will inspire a growing emphasis on hospital programs, Leapfrog's Delbanco says. The Leapfrog Hospital Rewards program, for example, is targeting four of the same clinical areas as the CMS/Premier project, but substituting delivery and newborn care for hip and knee replacements as the fifth clinical area. The Leapfrog program is adding new features as well. It is measuring efficiency ratings, and it is self-sustaining, Delbanco says.
"We are measuring both quality and efficiency. For example, if you wanted to know what hospital to go to for coronary artery bypass graft surgery, our program will help you determine which hospital not only adheres to quality standards, but also which hospital has the lowest rate of readmissions and length of stay, because for the patient, that is a quality-of-life issue.
"On the rewards side of it," she says, "as readmissions are reduced and length of stay is shortened, the savings that are enjoyed by employers are then shared back with the hospital, so they are rewarded for that performance."
The program is designed to pay for itself, she says. "It doesn't require employers or other purchasers of health care to put new money on the table to pay out rewards. Instead, rewards are paid out as real savings accrue because of improved performance."
Leapfrog designed its own program because many existing efforts aren't putting enough money at risk to influence provider behavior, Delbanco says. Plus, adding cost through a reward program "is not a long-term solution because employers and health plans are not going to want to do that in an era when health care costs are rising already," she says.
The Integrated Healthcare Association's Pay-for-Performance Program
Leapfrog isn't alone in focusing on efficiency measures in an incentive program. The country's largest pay-for-performance project — run by the Integrated Healthcare Association, a statewide alliance of health plans, hospitals, and physician groups in California — recently announced it would add efficiency measures to its scorecard.
"Two years ago, IHA met with health plans to ask, Where should we be heading?" says Dolores Yanagihara, MPH, IHA's program development manager for pay for performance. "The one thing we heard across the board was that we need to look at resource use in terms of what services are being provided and the cost of those services, because if it's costing one medical group twice as much as another to provide the same level of quality, that has to be considered."
Last year, seven plans paid physician groups $55 million based on measures of clinical care, patient experience, and the use of information technology during 2005. Health plans in the four-year-old program set their own strategies for payouts but use the IHA's set of standardized measures for evaluating performance.
The addition of efficiency measures "is causing some anxiety among physicians," says Michael van Duren, MD, MBA, vice president for clinical services at Hill Physicians Medical Group, a 2,600-physician group based in San Ramon, Calif. "There's some reluctance on the part of medical groups. We know this is important, but we're concerned. Will the numbers be used intelligently and cautiously or will people jump to conclusions?"
Nevertheless, working with health plans on the quality side of the pay-for-performance program has built up a lot of trust, he says. "Before the program, the whole conversation with insurance plans had been about cost reduction, and it has been a long struggle to get them to focus on quality."
Hill Physicians, like many medical groups around the country, already pays its own physicians partly on productivity, van Duren says. Doctors receive a fee-for-service rate with a 20 percent to 30 percent bonus for efficient care. "We offer bonuses based on how efficient our physicians are compared to their peers, which is similar to the methodology that the IHA pay-for-performance program will be using. We're lucky that we're about four years ahead of them in trying to understand this methodology."
IHA will look at resources used during episodes of care as well as how that resource use compares to what would be expected in caring for certain populations. One of the challenges will be tracking resource use in a highly capitated market, Yanagihara says. "With capitation, we don't know the actual cost of individual services."
Thomson Healthcare will analyze the data for IHA, which has not yet chosen which clinical areas to focus on for the new measures. IHA currently tracks 13 clinical measures for the quality incentive program, including asthma management, breast and cervical cancer screening, childhood immunizations, and four diabetes standards. Pairing those with efficiency measures would be helpful, Yanagihara says. "But we are also looking for areas of disparity, where we see large differences in the care provided and where there's an opportunity for a big impact."
"This could be a watershed moment in terms of providing insights into the cost of care," van Duren says. "This is where medicine is heading, and it's a service we could be doing for the whole country."
The IHA's model of collaboration is another important contribution to pay-for-performance efforts, says Tony Shih, MD, MPH, senior program officer at the Commonwealth Fund, which supports studies on payment for performance and other health care payment reform efforts. "If you can get multiple managed care companies and other payers to agree on a common set of performance measures, that is much more powerful than a single managed care plan with its own measures."
California's unique setup in terms of large physician groups and many large, equally influential insurers can make extrapolating lessons about pay for performance from the IHA a challenge, experts say.
Bridges to Excellence
The national Bridges to Excellence pay-for-performance program was launched five years ago by employers who wanted to provide a standard set of tools that would simplify the process of rewarding providers for meeting quality targets.
Bridges to Excellence offers programs in diabetes care, cardiac care, spine care, and physician office process improvement. "The last one is not about clinical outcomes but about reengineering a practice," says François de Brantes, Bridges to Excellence's national coordinator. By meeting certain targets, physicians qualify to receive incentive payments which vary but are often about $50 per patient per year.
Employers and insurers are using Bridges to Excellence programs to offer physicians incentives in 18 states. The organization hopes to make that 20 by the end of the year. "We have finished our transition from a pilot-stage, fledgling organization to being a valuable part of the changing world in which payment gets linked to the quality of care that is delivered in physician practices," de Brantes says. "We've achieved that by providing employers and health plans with good, well-tried and tested models of quality-based incentive programs."
Because Bridges to Excellence started out as a purchaser-driven program, it has a high degree of standardization, de Brantes says. "Employers wanted fixed bonuses and standardized operational processes, so health plans initially had a very passive role in providing data and acting as financial pass-throughs for the employers."
That's changing, he explains. "We're learning from IHA's success and thinking about how to create that same level of cooperation."
Health plans should keep in mind, though, that pay for performance is just one way health plans can move health care in the right direction, the Commonwealth Fund's Shih adds. "Our view on pay for performance is that it is a step toward better aligning the payment system with improving quality and, potentially, efficiency. But we also don't see it as the be-all, end-all solution to our health care problems."
The Commonwealth Fund has seen increasing interest in fundamental payment reform, such as bundling payments into episodes of care, Shih says. "Current pay-for-performance programs are essentially add-ons to a fee-for-service system. The problem with that is that they are not very good at improving efficiency or promoting care coordination. Payment models that pay on the basis of longitudinal care have a much greater potential of doing that."
Some new models of payment are emerging. Prometheus Payment, a not-for-profit company, is developing an approach that would reward efficiency and quality and be easier for patients to understand.
Bridges to Excellence's de Brantes is on the core design team. "Fee for service is a horrible way of paying for medical care," he says. "Strict capitation is just as bad. So we need something else. The whole idea behind Prometheus is to come up with a different way of paying for care in America.
That's why while the Commonwealth Fund is helping to fund the Prometheus project, it is also backing the Leapfrog Group's update of its pay-for-performance compendium, Shih says. "It's important that programs learn from each other."
---
Our most popular topics on Managedcaremag.com
---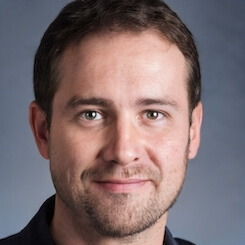 Paul Lendner ist ein praktizierender Experte im Bereich Gesundheit, Medizin und Fitness. Er schreibt bereits seit über 5 Jahren für das Managed Care Mag. Mit seinen Artikeln, die einen einzigartigen Expertenstatus nachweisen, liefert er unseren Lesern nicht nur Mehrwert, sondern auch Hilfestellung bei ihren Problemen.