Critics say insurers fail to make a distinction between those who commit fraud and those who simply make mistakes
Bryan Liang was getting ready for his close-up when he took a moment to talk to Managed Care last month. CBS News had carefully picked a California beach as the setting for a planned shot of Liang, part of its feature on individual health insurance in America.
Liang, the executive director of the Institute of Health Law Studies at California Western School of Law in San Diego, didn't wind up on the shore by chance. He has been outspoken about the issue of rescission, a practice that insurers employ to weed out individual members with inaccurate applications. In recent months, rescission has become a cause célèbre in a state known for its high concentration of managed care plans, and news reports have put a bright spotlight on regulators' claims that rescission has become a tool to deny claims by some members who were guilty of little more than getting sick.
It has become a potent news story, complete with tales of people who say they've become the victims of managed care organizations. For Liang, it all amounts to a big case of déjà vu.
"It looks like the '90s all over again," says the legal expert. "Insurers are saving money and not providing health care."
In just a matter of months, MCOs in California swung from their insistence that they were doing nothing wrong — health plans, they said, have to be able to protect themselves against fraud — to an avowed willingness to make changes in the way they handle rescissions. While they're bending to the storm of publicity, insurers also repeatedly point out that only a tiny number of members have been affected by rescissions.
Critics, though, say this is one issue that may soon break through the California state line.
"This is likely going on across the country," says Amy Dobberteen, chief enforcement officer for the California Department of Managed Health Care. "This is a major issue for the individual market and it is going to be a concern in other states."
"The problem will grow," predicts Liang, who has heard — and rejected — managed care's argument that the controversy over rescission has been blown out of proportion relative to the small number of complaints received by the state.
"It's not just that there are a couple of hundred problems," says Dobberteen. "We're now surveying every health plan to see how many grievances they received."
"The reason their policies were rescinded is that those are the people with the most claims," adds Liang. "If you really want to make money it's the little things that kill you, so you want to get rid of those little things."
Security blanket
Nobody who lies on his application should expect to gain health coverage, says Dobberteen. But health plans also have a responsibility to separate those people who weren't purposefully misleading them from those guilty of fraud.
Insurers, she says, "are accusing them of fraud without seeing if there was a mistake. When you dial it down to any individual, it's about removing the security blanket of their insurance coverage. I don't know what can be more important."
To drive that point home, regulators have turned to some expensive sanctions.
Last March, the department fined Blue Cross of California $1 million for rescissions that regulators say violated state law, axing policies that were either written without proper underwriting up front or without proving that policyholders intentionally withheld information about their health. That fine closely followed a $325,000 levy against Kaiser Foundation Health Plan for two rescissions. Both plans agreed to work with the state on "enhancements" to their individual health policy applications that would eliminate any potential abuse.
Perhaps even more punishing to the health plans than the fines, though, rescissions erupted into painful headlines at mainstream newspapers, including the Los Angeles Times and USA Today, where reporters easily tracked down outraged consumers left with hundreds of thousands in unpaid medical bills after their coverage had been stripped.
Chris Ohman, who runs the California Association of Health Plans, isn't convinced that there's a long list of health plans around the country that are running the risk of waking up to some troubling headlines. Each state has its own set of regulations governing the way plans handle rescissions, he notes.
There are 2.5 million people in California's individual market, says Ohman, "far and away the largest individual insurance market in the country. In many ways we're also unique. What's going on here really speaks to California and I'm not sure it speaks to other states. Any state with a voluntary-to-purchase and a voluntary-to-issue system is going to be facing questions like this," he adds, "but it varies by state."
Focus on California
At Kaiser, individual health policies have been rewritten to make them easier to understand. So far, Kaiser has been concentrating on its California policies.
"We are not aware of any new developments in other states where Kaiser Permanente does business," says Kaiser in a statement to Managed Care.
"The [DMHC] is working to define 'intentional misrepresentation,' and we look forward to working with them to develop an industry-wide standard in California," says the statement. "Our working model is that the individual understood the question, knew that the information he or she provided was inaccurate, and knew that we rely on the information to make a decision.
Balance sought
"Since 2004, we have rescinded less than 1 percent of the applications that we have approved," Kaiser goes on. "We believe ultimately that any solution to the individual insurance market must balance both the need for individuals to obtain coverage while at the same time keeping coverage affordable."
Blue Cross of California was similarly careful to craft a written response, noting that it denied all allegations of wrongdoing when it agreed to settle a class action suit brought by policyholders.
"Rescissions are rare and difficult for all involved, but are a necessary part of the underwriting process to safeguard against fraud and misrepresentation," stated the company. "In order to keep costs as low as possible for all policy holders, insurers need to be able to rescind coverage obtained through misrepresentation.
"Rescission affects a very small percentage of new enrollments. Since January 2003, Blue Cross has rescinded less than 1 percent of new enrollments, on average, about 1,000 policies annually of approximately 260,000 new enrollments annually. More than 99 percent of new enrollments had no problem that led to this action."
Asked if WellPoint, which owns Blue Cross of California, was planning any systemwide initiative, Peggy Hinz, a WellPoint spokesman, noted that "It is important to recognize that this settlement still requires the court's approval and is specific to California."
Back on the beach, Liang has a different take on the issue. The potential downside for the industry is enormous, he says. Exhibit A: CBS's report focused on one insurer based in Connecticut, where similar allegations have been raised over rescissions.
"The managed care industry is not paying enough attention," he says, "and they're going to get hit by this."
---
Our most popular topics on Managedcaremag.com
---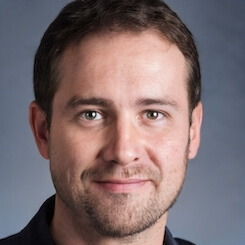 Paul Lendner ist ein praktizierender Experte im Bereich Gesundheit, Medizin und Fitness. Er schreibt bereits seit über 5 Jahren für das Managed Care Mag. Mit seinen Artikeln, die einen einzigartigen Expertenstatus nachweisen, liefert er unseren Lesern nicht nur Mehrwert, sondern auch Hilfestellung bei ihren Problemen.