High-deductible insurance hasn't been a big draw, but plan sponsors have found a few ways to make it attractive
Lower-than-expected enrollment in the new consumer-directed health plans (CDHP) prompts many observers to worry that the concept is not catching on with workers. But some employers find employees flock to their CDHP option.
What is their secret?
"The most powerful tool in getting enrollment is education," says Beth Bierbower, vice president for product innovation at Humana, an early and enthusiastic entrant in the consumer-directed market.
Like other health plans, Humana reports that small employers continue to move to consumer-directed plans, frequently as a full replacement of their previous offerings, while most large employers want to offer a CDHP as one of several options.
When employees have an option, however, CDHP participation levels vary widely from one employer to the next. A review of Humana's clients shows that employers drive CDHP enrollment through several strategies:
Decision-support tools
Premium levels that make the CDHP more attractive than other plan options
Generous employer contribution to a worker's health savings account (HSA)
Each approach will increase CDHP takeup rates incrementally; using them together yields the highest rates, Bierbower says. That said, one strategy cannot be ignored.
"We have found that education is the single biggest driver — not only for participation but in lowering cost trends," she says.
For its own employees, Humana uses three separate education efforts. In the months leading up to the open-enrollment period, communications focus on health care cost and the need for companies and employees to stem continuing increases.
During the enrollment period, the messages change to educate workers about the advantages of CDHP/HSA designs and the mechanics of how they work. Year-round, Humana educates employees about specific health issues — say, the importance of immunizations or the lower cost of a generic drug — to encourage workers to make smart health care decisions.
New education strategies
When Alegent Health introduced its CDHP plan for the 2006 plan year, the Omaha-area health care system set 30 percent participation as a target.
"When we got 78 percent, it was just way above and beyond what we expected," says David Burrack, operations leader for employee services.
In the current year, 89 percent of the system's employees are enrolled in a CDHP. Burrack attributes the high rate to three things: employee education, plan design, and leadership from top management. Indeed, Alegent embraced consumer involvement in health care, and top executives took responsibility.
"They took turns kicking off our face-to-face education sessions — we had 57 of those information sessions — and they were there telling employees about the importance for them and for the organization to go down this road," Burrack says.
The program included Web-based seminars for employees and their dependents, print materials, individual question-and-answer sessions, and an internal blog that encouraged workers to ask questions and express any misgivings they had about the consumer-directed health care movement. Senior managers, including the CEO, responded to blog entries, usually within a few hours.
Alegent uses a wide range of HRA and HSA options and financial incentives to encourage participation. For example, preventive services are provided at no cost to members; in 2006, Alegent devoted 7 percent of its total expenditures to preventive care. Meanwhile, it gave employees more than $500,000 in rewards for participating in smoking cessation, weight management, health coaching, and other programs.
Whatever works
At Medtronics, the medical device manufacturer and CDHP pioneer, about 13.5 percent of the workforce selected the high-deductible plan when it was introduced in 2001, and that grew to nearly 25 percent by 2005. This year about 22 percent of the workers are enrolled.
It's all good, says David Ness, a Medtronics vice president responsible for employee benefits. The company's executives do not aspire to increase CDHP enrollment, nor are they wringing their hands over a slight drop in participation. Rather, their goal is to give employees an option that encourages them to make better health care decisions.
"We did not go into it to reduce costs, and we did not see this as a cost-shifting model," Ness says. "Our goal was really behavioral change."
Employers can choose from an HMO, a POS plan, and the consumer-directed plan. Medtronics did not try to lure workers into the CDHP with financial incentives. Premiums are set to be in keeping with employee costs for other plan options, and Medtronics offers a health reimbursement account (HRA) but not an HSA.
The company designed the plan to be cost-neutral, but the per-member, per-month cost was higher than expected at first. The reason — surprising to some CDHP theorists — is that a disproportionate number of workers with chronic disease moved into the consumer-directed option immediately.
"In the early years there was a substantially higher risk burden for people going into this plan," Ness says.
For example, all Medtronics' workers who needed transplants moved into the CDHP because it offered the opportunity to be treated at a center of excellence for transplant specialties.
Workers in the CDHP use health services differently from their peers in other plans. Ness reports substantially higher use of the nurse line, which reduces unnecessary visits to the emergency department, and of generic drugs. For Medtronics, that means success.
Migration motivation
For Humana's own workforce, all health plan options come with a high deductible linked with either an HRA or an HSA. Since the HSA was introduced three years ago, the company has worked to move workers into that plan — and the efforts are paying off. For the plan year that began in July, 51 percent of Humana workers chose the HSA option, up from 45 percent the previous year.
Bierbower attributes the increase to two factors: changes in the law that allow employees to make larger HSA contributions, and Humana's decision to give workers a nudge.
The company introduced a matching strategy tied to income range. For workers making less than $50,000 a year, Humana kicks $6 into the HSA for every $1 funded by the employee, up to $600 for a single person and $1,200 for a family. Higher income workers also can receive matches at a less generous rate.
The matching program reflects Humana's opinion that the combination of a high deductible health plan and an HSA is the best option for the employer and the employee, a view that might not be obvious to employees with less disposable income to fund the savings account. "We recognized we could do a little bit more for those individuals," Bierbower says.
---
Our most popular topics on Managedcaremag.com
---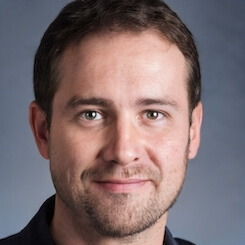 Paul Lendner ist ein praktizierender Experte im Bereich Gesundheit, Medizin und Fitness. Er schreibt bereits seit über 5 Jahren für das Managed Care Mag. Mit seinen Artikeln, die einen einzigartigen Expertenstatus nachweisen, liefert er unseren Lesern nicht nur Mehrwert, sondern auch Hilfestellung bei ihren Problemen.