The health insurance industry might be able to help itself by coming up with ideas to influence the presidential debate
After a 30-year run in congressional circles with stints as staff director of the Senate budget committee under Pete Domenici and senior adviser to Senate Majority Leader Bill Frist, William Hoagland has developed some keen instincts about political trends in the United States. And from what he's seen in the lead-up to the 2008 election, Hoagland is forecasting stormy times for the country's health insurance industry.
"It's a long way out and a lot can change," Hoagland told Managed Care in October. "We're 13 months before the actual November election." But with "Super-Mega-Tuesday" looming on Feb. 5, he says, Hillary Clinton clearly has the inside track to the nomination as well as the White House.
"I can't see any way that Clinton won't have the delegates pretty well locked in," says the political veteran, a self-described neophyte in health care who is now heading Cigna's Public Policy Group on health care reform. And these days, at least, winning the Democratic nomination is one giant leap to the front of the line for the White House.
Hoagland adopted the same theme for a panel discussion on the election cycle at a recent gathering in Dallas that put some of the top political strategists in managed care on one stage. He was joined on the platform in Dallas by Jack Ericksen, the Blue Cross & Blue Shield Association's vice president for federal relations; Jonathan Topodas, federal government and regulatory affairs chief for Aetna; and UnitedHealth Vice President Debra Oberman.
The subject was politics, and the participants were decidedly mute about any silver linings to be seen in the political forecast.
Lockton Dunning Benefits, sponsor of that round table, reported that "Humor was not absent. When the panel was asked which presidential candidates have presented a proposal the industry likes . . . the voices were silent."
If that was the punch line, the industry lobbyists' pregnant silence underscores just how hard it is for insurers to find laughter in the political world these days. High costs, increasing numbers of uninsured, and a full slate of Democratic candidates who have embraced wide ranging proposals on health insurance reform — often barbed with harsh criticism of insurers — have made '08 a crossroad that could lead to major changes.
Too soon
Hoagland, though, was the only one of the four to handicap the race and evaluate Hillary Clinton's chances for success.
"We all sat there with our mouths hanging open," recalls Ericksen with a chuckle, adding: "I'm not going out onto that limb." First, he says, it's just too soon. "Until the public starts to pay attention, it's really all fun and games."
But even though Ericksen isn't playing the presidential handicap game, he's taking this next election every bit as seriously as Hoagland.
He predicts that 2009 will be a "real watershed year, or the beginning of a watershed," as politicians of every stripe turn increasing attention to the much-criticized health care system.
"No matter what kind of Congress or president is elected, over the next several years health policy will be a major domestic priority," says Ericksen. "What makes it such a hot issue is that there are too many uninsured, the cost of health care is too high, and there's an issue about the quality of care: Is it commensurate in expenditures when the country ranks 40th in [infant] mortality [rate] and first in cost?"
Deep pockets
Managed care organizations don't just stand on the sidelines in any election. They are often quick to back the candidates they like with substantial financial contributions — and that cash has been divided among politicians on the right and on the left.
In the lead-up to the 2006 election, with the Republicans fighting a losing battle to maintain their edge in the House and Senate, managed care groups on average tilted distinctly to the Republican side. According to the Center for Responsive Politics, UnitedHealth gave more than any other MCO. It handed out 54 percent of its $808,000 total (political action committee and personal contributions) to Republicans. Blue Cross & Blue Shield Association gave 64 percent of its $713,000 to Republicans. Aetna rounded out the top three with $573,150, split almost evenly between Republicans and Democrats.
But with Democrats now controlling Congress, there has been a seismic shift in insurers' contributions to the two parties. The insurance and pharmaceutical industries, both heavily in favor of Republicans over the past several elections, are now giving more money to the Democrats, according to a study done for the New York Times by the Center for Responsive Politics. (Hospitals are also giving more to Democrats, according to the study.)
The parties have different approaches to health care, says Ericksen, and that is more than apparent in the current campaign.
Different approaches
"Roughly speaking," he offers, "Republicans rely on market forces; they assume that markets work." That is why the Republican candidates are backing measures that would widen adoption of health savings accounts and advocate using tax policies to spur wider insurance coverage. "Democrats tend to want to expand government programs and to have more federal government oversight of the workings of the health care market."
Aetna's Topodas, though, isn't even going that far. None of the candidates have provided a full set of details on how they would reform health care, he says, reluctant to start judging the candidates or the plans they have floated to date. Proposals leading up to the primary will evolve on the way to the general election, and the political process makes it unlikely that any new measures can take effect before 2010.
But Topodas says that from his perspective, we're likely to see discussions on health care reform reach a crescendo with next year's election, and people in the health insurance business need to do their part to make themselves heard now — before this new era of health care reform starts off in the wrong direction.
"What scares me is that the government will finally get off its duff and move forward with health care reform proposals in 2009," said Topodas as he addressed the Dallas group. "Then the train will pick up steam, and there won't be enough input from this room to make a difference."
What goes up . . .
"I think what we're looking at is a cyclical kind of development," says Topodas. "We had health care reform in the early '90s, a patient's bill of rights in the late '90s, and now we are in another cycle."
That very point drove a considerable amount of discussion at a recent gathering of Republican governors. Karl Rove, for example, showed up to advocate a more aggressive stance on health care reform. Rove, the ultimate White House insider, wrote in the Wall Street Journal that Republicans need to advance a bold plan for health care that puts each patient in charge of his care. Rove then listed a series of Republican measures that are already very familiar to the managed care industry: Tax deductions and tax-free savings for health insurance, increased portability and greater competition, small business purchasing coalitions, and tort reform to end "junk" lawsuits against doctors.
Bill McInturff, a prominent Republican pollster, noted to the AP that health care wasn't the kind of issue that the Republican base responds strongly to. But with health care emerging as a leading issue in the upcoming election, it was an issue Republican candidates would avoid at their own peril.
Democrats, who have been unable to overturn a presidential veto of the recent SCHIP legislation that expanded the children's health insurance program past the comfort level of the president, see health care as an issue they can make political hay with during the next election.
"Nothing clarifies the differences between the parties better than this," House Speaker Nancy Pelosi's spokesman told reporters after the SCHIP vote.
Just how much clarity the candidates are providing, though, depends a lot on the topic.
R. Shep Melnick, a former New Hampshire legislator turned political science professor at Boston College, noted at a recent conference on the '08 election and health care that Republican candidates are fond of touting their ideas on fiscal responsibility but not on health care programs. Democratic candidates, on the other hand, like to outline plans for health care benefits, but aren't so interested in discussing deficit reduction.
Rising health care costs, which drive up premiums, aren't being addressed by anyone, Melnick adds. Everyone wants to reduce costs and improve access to insurance, "but no one knows how to do this at the same time."
The stakes this time are high.
National chartering
"In terms of managed care," says Topodas, "there could be any number of insurance reform proposals that are ill-advised," suggesting guaranteed issue and rate suppression as the two worst-case possibilities. "There could be some good changes in the insurance world," he adds, "such as allowing for national chartering across states."
Hoagland, expecting an early Clinton wrap on the nomination, sees a potential mine field developing for managed care.
"All the Republican presidential candidates I've looked at focus on an extension of private insurance and a modification of state regulations; you'd expect that from a Republican," says Hoagland. Another Clinton in the White House, he says, is likely, and Hillary Clinton's second stab at health care reform would probably spell trouble for managed care companies. But any Democrat in the White House is likely to present managed care with a fresh set of political woes.
"If I were a betting man, I would say it's very likely that there will be a change of control in the White House and it will lead to a Democratic president," says Hoagland, whose political pedigree is on the Republican side of the political spectrum. "What would that mean for managed care? I think it is fair to say, without any hesitation, that if you look at the various candidates on the Democratic side combined with a Democratic Congress — which I think will be more Democratic than it is now — managed care is going to have some issues to deal with."
Political cross hairs
That's particularly the case for Medicare Advantage, he adds, which is already in the political cross hairs of Democrats in the House who are eager to hack away at the subsidies provided to MCOs under the federal program. "I see managed care being reduced in almost all of their proposals," he adds, "quite frankly as a way to fund their other proposals."
There are some encouraging signs, including no big Democratic broadsides on the campaign trail aimed at health savings accounts, a favorite of the Republican president and the party he leads.
One way managed care can influence the debate, says Ericksen, is by offering some ideas of its own.
"We are now thinking through the reforms we think are necessary," he says. "We can't talk about it in depth yet, but I think whether a Republican or a Democrat gets elected, it's going to be challenging."
MANAGED CARE 
November
2007
. ©MediMedia USA
---
Our most popular topics on Managedcaremag.com
---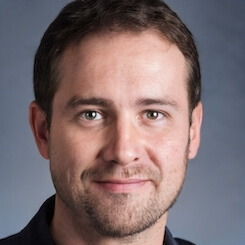 Paul Lendner ist ein praktizierender Experte im Bereich Gesundheit, Medizin und Fitness. Er schreibt bereits seit über 5 Jahren für das Managed Care Mag. Mit seinen Artikeln, die einen einzigartigen Expertenstatus nachweisen, liefert er unseren Lesern nicht nur Mehrwert, sondern auch Hilfestellung bei ihren Problemen.