Plans prod hospitals to do a better job of addressing problems that kill nearly 100,000 Americans a year
As the public reels from the new estimate that nearly 100,000 Americans are dying each year from infections associated with health care, some health plans are taking a lead in alleviating the problem in their markets.
"The hospitals win by reducing lengths of stay; payers win with reduced costs," says Terry Kellogg, executive vice president of Blue Cross & Blue Shield of Alabama. "And needless to say, patients win when lives are saved and outcomes are improved."
There is plenty of room for improvement. In its first-ever national estimates for HAIs, as they are called, the Centers for Disease Control & Prevention earlier this year reported that U.S. hospitals treated approximately 1.7 million hospital-acquired infections (HAIs) in 2002, the most recent year for which information is available. The death toll associated with HAIs in U.S. hospitals that year: 98,987 patients.
Actual progress
While many health care providers continue to wring their hands over the problem, researchers are finding evidence that the infection epidemic can be addressed effectively. Michigan's Keystone Center for Patient Safety & Quality, using methods pioneered at the Johns Hopkins University, launched an improvement initiative with nearly 120 intensive care units in 2004. More than half of the participating ICUs reported zero bloodstream infections and cases of ventilator-associated pneumonia for at least six months.
"If 68 hospitals in Michigan can achieve these results, then so can all 5,000 hospitals in the United States," says Lucian Leape, one of the nation's top patient-safety researchers, in an interview reported in an Oct. 9 Health Affairs Web article.
The project, bolstered with $10 million in financial incentives from Blue Cross Blue Shield of Michigan, is credited with saving more than 1,500 lives and more than $165 million over 15 months.
Meanwhile, other health plans around the country are taking aim at HAIs in different ways. Blue Cross & Blue Shield of Alabama has teamed with Cardinal Health MedMined services and all of Alabama's hospitals to create the Alabama Hospital Quality Initiative (AHQI), which has sharply reduced HAI incidence and related costs in the last four years. More than 50 of the largest hospitals use automated MedMined services for objective, measurable HAI results, and the smaller hospitals participate in Web-based educational courses, says Kellogg.
"Infections are being detected sooner and they are being treated more effectively," Kellogg says. "We are experiencing fewer serious infections because of better containment." What's more, the average hospital loss per HAI declined 58 percent over three years.
In the one-year pilot program, begun in mid-2002, the six participating hospitals reduced hospital-based infections by over 19 percent.
"The result was that a great number of hospitals joined the next year, and in 2005 we were statewide," Kellogg says.
The AHQI approach uses computer technology to continually collect microbiology data from participating hospitals and analyze it to identify problems that could lead to potential infections. The initiative also produces an annual statewide report that informs clinicians about which antimicrobial therapies are currently most effective — the so-called "right drug for the right bug."
Information sharing in Alabama
Individual hospitals use the AHQI data about their own institution in various ways.
"We have had instances where infection specialists have been promoted to the senior staff level of their hospital," Kellogg says. "And we have more than one instance where this marker system and these infection rates are used to create measurable goals for incentive pay for CEOs and, in many cases, all the way down to the unit manager level."
In addition to the sharing of data, AHQI provides coaching and help in setting goals for individual hospitals, and it conducts meetings to share best practices, infection trends, and financial reviews.
"Urinary tract infections would typically not be the focus of a lot of hospital infection control specialists because they are relatively inexpensive cases," Kellogg says. "However, because of their frequency and because of their prevalence in the Medicare population, they turn out to be a significant source of potential cost savings for the hospital."
Most recently, AHQI started a pilot program with 12 hospitals, each of which receives a weekly report that shows infection rates for each unit of each hospital and compares them with the expected rate, which is adjusted for the type of hospital, patient demographics, diagnoses, and other factors.
In the Philadelphia area, Independence Blue Cross is helping to fund the Partnership for Patient Care, a quality and safety initiative that spans five counties. In 2006, the partnership set out to tackle HAIs by helping hospitals use a method called failure mode and effects analysis. This method documents and analyzes hospital processes with the goal of finding new ways to prevent infections.
The partnership convenes workshops and uses an interactive Web tool to speed the adoption of best practices by participating hospitals.
"Even though some of them compete fairly vigorously in the marketplace, they come together in these workshops," says Victor Caraballo, MD, senior medical director of quality management at Independence Blue Cross. "They have learned that they get synergy from collaborating on these things."
By the end of 2006, the program had been functioning fully for only a few months, but overall hospital results included:
27 percent improvement in controlling blood sugar levels in surgical patients, which strengthens their ability to fight infections
21 percent improvement in prophylactic use of antibiotics before surgery
9 percent improvement in adoption of new measures to prevent bloodstream infections from intravenous central lines
Independence Blue Cross contributed $1.25 million to support partnership efforts from 2006 to 2008. Caraballo says that's money well spent.
"We have always felt that it is imperative to improve the quality and safety of the care that is delivered in the Delaware Valley, and if we do that, then the economics will take care of itself," he says.
In the case of HAIs, the payoff is huge. The Pennsylvania Health Care Cost Containment Council reported that, on average, 12.2 patients per 1,000 in Pennsylvania hospitals acquired an infection in 2005. The average hospital chargemaster rate (i.e., the rate before any managed care discount) for patients with an HAI was $185,260, compared to an average charge of $31,389 for infection-free patients. For bulk purchasers, the averages were $53,915 and $8,311.
Focus on MRSA
This year, the Partnership for Patient Care is expanding its project list, and Independence Blue Cross is cosponsoring the nation's first regionwide collaboration to identify, prevent, and treat MRSA — methicillin-resistant Staphylococcus aureus — infections.
"We realize MRSA is a community problem, not just an acute care problem," Caraballo says.
Although MRSA is considered a health care-associated infection, the bacterium that causes it is increasingly found in schools, gyms, and other community settings.
The insurer and its partners — schools, hospitals, nursing homes, and others — are trying to stop the spread of MRSA and to improve treatment standards for those infected with the bacterium, which is believed to be responsible for 19,000 deaths each year.
The coalition's first goal is to raise awareness of MRSA in the community, and its ultimate goal is to eliminate the problem.
"We do not know if we will get there, but we know if we do not try, we never will," Caraballo says. "So we are going to try to eliminate MRSA infections."
Is perfection possible?
Setting a zero-infection goal is not a pie-in-sky target, but an emerging — and controversial — concept in patient safety.
Typically, anti-infection initiatives take a baseline measurement of a problem and seek year-to-year incremental improvements. That approach, says Paul O'Neill, the former U.S. treasury secretary and a founder of the Pittsburgh Regional Healthcare Initiative, sets the bar for improvement far too low.
The Pittsburgh initiative, which started in 1998, reduced central-line associated blood stream infections by more than 65 percent in three years. "While many in Pittsburgh were satisfied with this rate of improvement, including our largest hospital system and academic medical center, I was not," O'Neill told the U.S. Senate Finance Committee.
In his view, the fact that infections were still occurring proves that "new ways to think and work" had not been fully embraced by the participating hospitals.
Lucian Leape, a health policy analyst and a leader in the patient safety movement, is optimistic that safety gains can be made. He told Health Affairs that the results of Michigan's ICU safety initiative eliminate the excuse that HAIs are too pervasive to conquer: "We have a new ball game and a new benchmark, and it is a very exciting development."
In the Philadelphia area, members of the Fight MRSA Coalition discussed whether zero infections is an appropriate goal.
"Frankly, we had a spirited debate about setting a target that we didn't think we could reach in a specific timeframe," Caraballo says. "But ultimately, it was decided that it would ring hollow if we said anything less than elimination of MRSA. There has been some evidence in other institutions, and in other countries, where they have virtually eliminated this disease, and so we think it is certainly worth a try."
Lola Butcher is a regular contributor to MANAGED CARE.
Meetings
| | | |
| --- | --- | --- |
| HealthIMPACT Southeast | Tampa, FL | January 23, 2015 |
Our other journal
P&T Journal for November 2014
FEATURES
LETTER TO THE EDITOR
Medications for Parkinson's Disease
PERSPECTIVE
The Changing Roles of P&T Committees
Epilepsy Management: Newer Agents, Unmet Needs, and Future Treatment Strategies
PIPELINE PLUS
Modest Growth Seen in Epilepsy Market
MEETING HIGHLIGHTS
European Society of Cardiology and Transcatheter Cardiovascular Therapeutics
BOOK REVIEW
"Generic: The Unbranding of Modern Medicine," by Jeremy A. Greene, MD, PhD
DEPARTMENTSMEDICATION ERRORS
Misadministration of IV Insulin Associated With Dose Measurement And Hyperkalemia Treatment
PRESCRIPTION: WASHINGTON
FDA's Proposed 503B Draft Compounding Guidance Raises Concerns of All Kinds
New Drugs/Drug News
Pharmaceutical Approval Update
DRUG FORECAST
Riociguat (Adempas): a Novel Agent For the Treatment of Pulmonary Arterial Hypertension and Chronic Thromboembolic Pulmonary Hypertension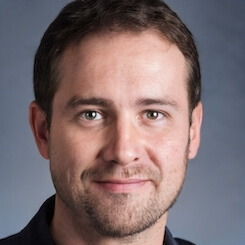 Paul Lendner ist ein praktizierender Experte im Bereich Gesundheit, Medizin und Fitness. Er schreibt bereits seit über 5 Jahren für das Managed Care Mag. Mit seinen Artikeln, die einen einzigartigen Expertenstatus nachweisen, liefert er unseren Lesern nicht nur Mehrwert, sondern auch Hilfestellung bei ihren Problemen.