Programs that include a pharmacology benefit reap rewards for the health plan and the member. So why isn't there 100 percent buy-in?
One in five Americans smokes. That percentage has stayed about the same since 2004, which is bad news because for the seven years before that the number of smokers dropped annually. Health plans have an important role in lowering that number, according to several studies, primarily by increasing the availability of smoking cessation pharmacology through formulary design.
The cost of smoking to the nation's health plans and employers is enormous. Smoking is a risk factor for asthma, diabetes, lung disease, and childbirth complications.
Employees who smoke cost employers an additional $3,000 per year in increased absenteeism, reduced productivity, and increased insurance rates, according to the Center for Health Improvement, a health policy and assistance program. Smokers are absent from work 50 percent more often than nonsmokers, and decreased productivity from tobacco use comes to nearly $82 billion each year, according to the Centers for Disease Control & Prevention (CDC). Compared to nonsmokers, men who smoke incur $16,000 more in lifetime medical expenses and women incur $18,000 more, according to the CDC.
A vested interest
So health plans have a vested interest in smoking cessation — and many are responding. According to the Pacific Center on Health and Tobacco, a think tank run by the Robert Wood Johnson Foundation, effective programs and tools sponsored by plans include pharmacotherapy, physician intervention, counseling, and reduced out-of-pocket expenses.
"We believe smoking cessation is a critical part of health care," says Dick Salmon, MD, Cigna HealthCare's senior national medical director. "We offer a wide range of services, including pharmacology."
"Health plans play an increasingly important role in the delivery of tobacco cessation services," says Helen Halpin, PhD, professor of health policy and director of the Center for Health and Public Policy Studies at the University of California-Berkeley. "Health plans are responsible for managing the types and cost of health care that are available to people. Including tobacco dependence treatment as a covered benefit is an important step towards insuring that tobacco users will receive the treatment they need to stop."
More than tripled
The Oregon Health & Science University Smoking Cessation Center has traced current trends in health plan coverage. In four surveys over six years, the results of which were published in the July 2006 issue of Prevention of Chronic Disease, the center found that coverage for any tobacco dependence treatment increased from 25 percent of health plans in 1997 to 88 percent of health plans in 2003, the most recent year data were available. "We believe that number may even have increased," says the study's lead author, Carol McPhillips-Tangum, MPH, of the Experion Healthcare Group. In addition, the number of health plans that require enrollment in counseling to receive medications that aid in cessation declined from 25 percent to 19 percent in the same period.
McPhillips-Tangum's research was sponsored by the Addressing Tobacco in Managed Care (ATMC) program run by the trade organization America's Health Insurance Plans. According to that survey, about 3 percent of health plans report being able to identify all members who smoke, and 89 percent report being able to identify some members who smoke.
The number of health plans providing full coverage for some type of pharmacotherapy for tobacco cessation has more than tripled since 1997, according to the ATMC survey. Almost 9 out of 10 plans reported providing full coverage for at least one type of pharmacotherapy for tobacco cessation.
Many health plans provide coverage for smoking cessation medications
A study of health plan coverage of smoking cessation medications shows that the large majority of plans provide some form of coverage:
Percentage of plans providing full coverage for
Bupropion (as Wellbutrin)
83.3
Bupropion (as Zyban)
29.5
Prescription nicotine replacement therapy (NRT) nasal spray
19.2
Prescription NRT inhaler
19.2
Prescription NRT patches
18.6
Over-the-counter NRT patches
9.6
Over-the-counter NRT gum
7.7
Over-the-counter NRT lozenges
6.4
Source: McPhillips-Tangum C, et al. Addressing tobacco in managed care: results of the 2003 survey. Prev Chronic Dis. 2006 Jul.
"The significant increase in the number of plans that provide full coverage for at least one type of pharmacotherapy for tobacco cessation is well aligned with the growing body of literature indicating that reduced out-of-pocket cost is associated with greater use of tobacco cessation programs and services and may lead to increased rates of cessation," said the ATMC researchers.
Building a case
Many studies have demonstrated the effectiveness of tobacco cessation treatment by health plans. Providing comprehensive tobacco cessation benefits costs employers between 10 and 40 cents per month for each member covered, according to the CDC. The programs add an average of 7.1 years to the lives of enrollees who quit, and should be offered by all managed care organizations, says Kenneth E. Warner, PhD, professor of public health at the University of Michigan School of Public Health, who published a study of MCO cessation programs in the spring 2004 issue of Inquiry.
"It is a highly cost-effective intervention and saves more life-years per dollar than virtually anything else they do. Some MCOs do not provide enough coverage because they are concerned about the financial implications. That is a mistake," says Warner.
A six-week supply of cartridges for Johnson & Johnson's Nicotrol Inhaler runs about $250, while a six-week supply of cigarettes for a pack-a-day smoker would cost roughly $180 for premium brands in those states with moderate tobacco taxes (less in states with low tobacco taxes).
In their study, researchers at the University of Michigan School of Public Health used data from three large MCOs to simulate the financial impact and cost-effectiveness of smoking cessation in a hypothetical MCO. The characteristics of the enrollees in the hypothetical MCO were based on data from more than 500,000 members enrolled in an actual MCO.
During the first five years of simulated coverage, 54,488 enrollees would have used the smoking cessation services, resulting in 4,892 more members who quit smoking than would have done so without coverage. Over 30 years, a total of 337,010 enrollees would use the cessation services, and 19,881 would quit as a result of its availability.
The MCOs would have incurred $15.5 million in expenditures for running a smoking cessation program in the first five years, for an average per-member per-month cost of 63 cents. Over 30 years, program expenditures totaled $36.8 million, or 55 cents per member per month. Total medical care expenditures within the MCO were reduced by $500,000 in the first five years, and by $7.5 million over 30 years.
"Part of my concern in public health is that much of what we do in the health care service delivery arena is far less cost-effective than what we don't do," says Warner. "Smoking cessation programs, including pharmacology, are something we must do."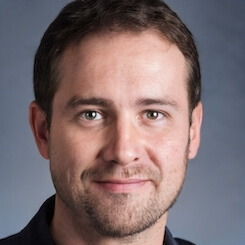 Paul Lendner ist ein praktizierender Experte im Bereich Gesundheit, Medizin und Fitness. Er schreibt bereits seit über 5 Jahren für das Managed Care Mag. Mit seinen Artikeln, die einen einzigartigen Expertenstatus nachweisen, liefert er unseren Lesern nicht nur Mehrwert, sondern auch Hilfestellung bei ihren Problemen.