Many new programs offered by insurers bet that individuals, not employers, will one day be making the major decisions
Can trends in health benefit design prompt the transformation of an industry? We're about to find out. The cumulative effect of benefit design trends, all geared to increase the financial responsibility of employees with employer-sponsored coverage, is causing "a landmark change" for the health insurance industry, says Shubham Singhal, a principal in the Detroit office of McKinsey, a business consultant.
Individuals, not groups, are becoming the most prevalent decision-makers about health insurance purchases, he says. Indeed, after decades as a wholesale product, health insurance is evolving into a retail industry.
"We call it a retail revolution," he says.
Conventional wisdom says that, after the federal government, employers are the largest purchasers of health insurance benefits, so insurers have positioned themselves to sell to employee benefit managers. But cost-shifting by making employees pay a higher portion of their premium, or through deductibles and coinsurance, along with the growing number of people buying insurance in the individual market, has upended that structure.
Today, individuals are bearing 25 percent of America's $1.9 trillion annual health care tab. "The consumer is as large a payer for health care services as the employer is," says Singhal.
That's today. Most observers believe that consumers' responsibility for paying for, and power for choosing, health benefits will continue to grow. Singhal and his coauthor, Tom Latkovic (of an article in McKinsey Quarterly titled "The Retail Revolution in Health Insurance"), forecast that by 2011, individuals will make purchasing decisions for up to $600 billion in insurance premiums.
Health insurers can either meet those individuals' needs or watch others, perhaps from outside the industry, do it. As a cautionary tale, McKinsey reports that life insurance companies generally failed to recognize how corporate America's move from defined-benefit retirement plans to defined-contribution plans would affect their industry; today, insurance companies serve only about 16 percent of the asset management market, down from nearly 64 percent in 1984.
Many health insurers recognize the retail revolution, but are not yet positioned to thrive in it, Singhal says.
"We're just two or three years into this," he says. "It is very early days yet. In general, insurers do not have the competencies that are needed in a retail world yet."
But they are trying to develop them. For example:
In October, WellPoint, the nation's largest health insurer, reorganized its operations and executive leadership into three units, including one devoted to consumers.
Many insurers, including several Blue Cross and Blue Shield plans, have introduced health plans for people in specific demographic niches such as early retirees and young adults.
Rewards program
Aetna, in partnership with Bank of America, offers a credit card complete with a reward program to encourage people to pull the card out of the wallet.
The credit card, available to all Aetna members, is just one component of the company's retail strategies. Aetna, which launched individual plans in Pennsylvania in 2003, has been steadily expanding its individual market. The company will be able to sell to individuals in 29 states and in Washington, D.C., by early 2008, and it has been overhauling its marketing approach along the way.
"Aetna realized the importance of [the consumer]and made a concerted effort to go out and recruit people with a consumer marketing background because the game is shifting toward the consumer," says Rick O'Connor, vice president for marketing for individual plans.
In fact, O'Connor worked in the consumer packaged goods industry before going to Aetna. Today, he uses his retail background to sell insurance over the Internet and to craft marketing messages to woo specific buyers.
For example, Aetna and AARP in January will start offering cobranded plans to 18 million AARP members ages 50 to 64 and their families. The seven-year deal allows Aetna to piggyback on AARP's visibility and marketing machine to reach a demographic segment that includes a high number of uninsured and underinsured individuals.
Individual plans
Meanwhile, Aetna is employing consumer-marketing strategies to drive traffic to its Web site, where it has found success in selling individual plans. O'Connor says that about 15 percent of its individual policies are sold over the Internet, in part because the site helps consumers find a policy that meets their specific needs.
"We try to have people identify what stage in life they are in and what profile they fit, and then we make recommendations as to what plans and programs would be appropriate for them based on that information," he says.
But nothing says "retail" quite like the Aetna Healthy Living credit card. A first in the industry, the card can be used for any consumer expenses but its reward program is designed to emphasize the connection between the Aetna brand and healthy lifestyles. Among other things, reward points can be redeemed to increase the balance in a health savings account and to meet copayment and deductible expenses.
"Members earn reward points faster on the front end when the card is used for health and wellness expenses," says Gene Cronin, senior manager of product development. "They can also redeem points at a lower redemption rate for health and wellness merchandise and services."
Another option
Aetna's goals in offering the card: to provide members with another option for paying their out-of-pocket health care expenses and to encourage members to adopt healthy behaviors. Aetna earns a fee for marketing the card, but Cronin says the insurer does not expect the credit card program to generate profits.
Cronin expects to see Aetna's competitors also issue credit cards in the future.
While he declines to reveal how many Healthy Living cards have been issued, he calls the initial response "favorable."
"We believe the response to date confirms that there is indeed consumer demand for this innovative product," he says.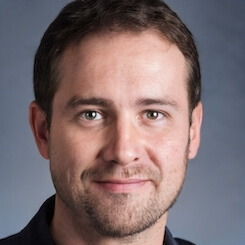 Paul Lendner ist ein praktizierender Experte im Bereich Gesundheit, Medizin und Fitness. Er schreibt bereits seit über 5 Jahren für das Managed Care Mag. Mit seinen Artikeln, die einen einzigartigen Expertenstatus nachweisen, liefert er unseren Lesern nicht nur Mehrwert, sondern auch Hilfestellung bei ihren Problemen.