Hal Hoffman's work led to the discovery of the genetic basis of an autosomal dominant disease and to creation of a prototypical orphan drug
We seldom describe a single contemporary practicing physician in the United States as a pioneer, but that term would truly describe Hal Hoffman, MD, a pediatric allergist in San Diego who practices at the University of California-San Diego and at Children's Hospital there.
During his fellowship years he learned about a family that had an interesting and quite disabling condition called cryopyrin-associated periodic syndrome (CAPS), an inherited disease that affects about 300 people in the United States.
CAPS consists of three syndromes caused by mutations in a gene that has been renamed recently from the cold-induced auto-inflammatory syndrome 1 (CIAS1) gene to the nucleotide-binding domain, leucine-rich family (NLR) and pyrin domain containing 3 (NLRP-3) gene.
These three conditions are inherited as an autosomal dominant disease (think big B from the Punnett square) and can also occur from a spontaneous mutation of the NLRP-3 gene. There are about 75 different known mutations of this gene. These mutations bring about increased activity of cryopyrin, an inflammatory regulatory protein that in turn induces overproduction in interleukin-1β (IL-1β).
Interleukins are one of several types of cytokines, a group of proteins that allow complex communications between the various cells of the immune system including lymphoid, inflammatory, and hematopoietic cells. Some interleukins have anti-inflammatory effects and others promote inflammatory actions. Specifically, IL-1β is known to promote endogenous fever, synthesis of acute phase proteins by the liver, increased vascular permeability, chemokine induction, and B- and T- cell activation.
The hallmark presentation of CAPS is recurrent attacks of fever of up to 103 degrees F, chills, rashes, joint pain, fatigue, and eye disorders. The symptoms and signs are periodic and associated with stress, cold, and exercise as well as other less understood inducers. Even a mild cool breeze from an air-conditioned building or walking through the frozen food section of a grocery store can act as a trigger.
Three types of CAPS
The three specifically named types of CAPS in increasing severity are: familial cold auto-inflammatory syndrome (FCAS), Muckle-Wells syndrome (MWS), and neonatal-onset multisystem inflammatory disease (NOMID). Each present early in life and can be associated with long term complications such as amyloidosis. Diagnosis is determined with a detailed history and physical exam and laboratory measurements of C-reactive protein and serum amyloid A. It is confirmed with genetic testing for the various mutations of the NLRP-3 gene. Occasionally this syndrome can exist without genetic confirmation.
FCAS is also known as familial cold urticaria. Onset occurs during infancy and early childhood. Symptoms appear within hours of exposure to cold temperatures. The rash is the first symptom, followed by fever and joint pain. Episodes resolve within 24 hours if further cold exposure is avoided.
MWS symptoms are first expressed in early childhood or adolescence and include hearing loss and amyloidosis in addition to all of the general symptoms described above. Acute symptoms last 24 to 48 hours.
NOMID is also known as chronic infantile neurologic cutaneous articular syndrome. This version of CAPS is expressed shortly after birth and is the most severe form of the disease. NOMID also involves chronic meningitis, mental retardation, seizures, joint and bone deformities, stunted growth, hepatomegaly, leukocytosis, and sensory organ dysfunction that results in deafness and loss of vision.
Rilonacept
Hoffman took a keen interest in CAPS and pursued this disease with the zeal of a CSI detective. He put out the word to patients with this disease residing in San Diego, as well as to the greater clinical community. He arranged to attend patients' family reunions throughout the United States to discuss the disorder. Many of the people he spoke with knew they had a problem, but they and their local physicians were stumped as to the cause or treatment.
In addition to sharing his knowledge at family reunions in Texas, Georgia, and California, he drew blood — lots of blood — from about 200 different patients. By 1999 he was able to identify the chromosome on which the gene resided that contributed to CAPS and by 2001 the actual gene was discovered. Shortly thereafter the regulatory nature of this gene became evident. This led to research on a potential treatment.
That research culminated on Feb. 27, 2008, with an announcement by Regeneron Pharmaceuticals, headquartered in Tarrytown, N.Y., that the FDA had approved rilonacept (brand name Arcalyst), a lyophilized IL-1 blocker. It is indicated for the treatment of CAPS, including FCAS and MWS in adults and children ages 12 and older. Rilonacept was not tested in patients with NOMID and hence does not have an FDA indication for this form. This drug is a true biologic as it is the result of recombinant DNA technology.
Rilonacept blocks IL-1β signaling by acting as a soluble decoy receptor that binds serum IL-1β and prevents its interaction with cell surface receptors. Rilonacept also binds IL-1α and IL-1 receptor antagonist with reduced affinity.
Warnings and precautions
Blocking IL-1 may interfere with immune response to infections. Live vaccines should not be given concurrently with rilonacept. The most common adverse reactions reported by patients were injection site reactions and upper respiratory tract infections. Six serious adverse reactions were reported by four patients during the clinical trials. These included Mycobacterium intracellular infection, gastrointestinal bleeding and colitis, sinusitis and bronchitis, and Streptococcus pneumoniae meningitis.
The pivotal trial population included 47 patients with CAPS (FCAS and MWS) between ages 22 and 78, with the average age 51. Six pediatric patients were enrolled directly into the open label extension phase.
There were two sequential parts (A and B) to the clinical trial that involved the same patients with CAPS. All patients were Caucasian. Part A of the clinical trial was a randomized, double-blind, placebo-controlled six-week study in patients with CAPS who were naïve to treatment with rilonacept. Twenty-four patients received the active ingredient and 23 received placebo.
Part B consisted of a nine-week patient-blind period during which time all patients received the active drug followed by a nine-week double-blind randomized withdrawal period in which patients were randomly assigned either to remain on rilonacept (160 mg subcutaneously once weekly) or to receive placebo. Patients were then given the opportunity to enroll in a 24-week open label treatment extension in which all patients were treated with rilonacept weekly.
The end point was a mean symptom score — a five-point composite endpoint that included joint pain, rash, feeling of fever/chills, eye redness/pain, and fatigue.
In the actively treated arm of parts A and B, a significant reduction in symptoms was observed. Interestingly, the elevated C-reactive protein and serum amyloid A in patients with CAPS returned to normal levels in the actively treated patients. In fact, resolution of symptoms and these laboratory abnormalities is expected and can help to confirm the diagnosis in patients whose genetic testing is non-confirmatory. At a yearly cost of $250,000, there is good reason to verify the diagnosis!
The CAPS family is a rare, genetically-mediated group of diseases for which a therapy has been developed and been approved by the FDA. But there is more. . . .
There is another interleukin-1 pathway blocker available in the United States, anakinra, sold under the brand name Kineret. Anakinra works by binding to the interleukin-1 receptor at the cellular level. Although this is a slightly different approach (remember that rilonacept binds the messenger IL-1β), anakinra has also been used experimentally in patients with CAPS. Anakinra is not approved for CAPS, but its cost is only about $14,000 per year!
Managed care issues
Given that managed care is constantly promoting an evidence-based approach, will managed care organizations pay for the only drug with an FDA-approved indication for this rare, disabling disease even though a nonapproved drug that has a mechanism of action that suggests efficacy is available for one-twentieth the cost? Will these organizations wait for proof of efficacy for anakinra? Will they force a trial of a nonapproved drug?
Will they require prior authorization for the diagnosis of this disease before starting therapy? What about patients who appear to have the disease but whose tests are not confirmatory?
What about that small but tragic population, those with NOMID, where rilonacept was not tested? Finally, other IL-1 mediated diseases are also known to exist. What will managed care decision-makers do when physicians request payment for rilonacept for other disorders mediated by IL-1β The questions are numerous.
Although the discovery of the cause of the CAPS disorders raises many questions, one thing is without question: Through his dedication, Hal Hoffman has given the medical community and patients with CAPS a significant advancement and has earned a place in the Tomorrow's Medicine Hall of Fame!
MANAGED CARE 
April
2008
. ©MediMedia USA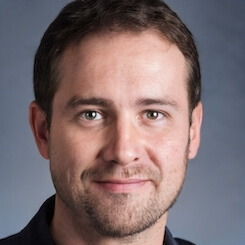 Paul Lendner ist ein praktizierender Experte im Bereich Gesundheit, Medizin und Fitness. Er schreibt bereits seit über 5 Jahren für das Managed Care Mag. Mit seinen Artikeln, die einen einzigartigen Expertenstatus nachweisen, liefert er unseren Lesern nicht nur Mehrwert, sondern auch Hilfestellung bei ihren Problemen.