Aetna releases a five-year study showing that companies that do this correctly can enjoy impressive savings
Consumer-directed health care, in which so many have placed so much hope for so little return, at least in terms of the number of enrollees, comes with a structural defect. Companies have decided that if they offer a consumer-directed health plan (CDHP), then they must offer only a CDHP, or else it may prove too expensive. Why? Because most employees would find the CDHP to be too risky and choose a traditional product. Those who would join would tend to be younger and healthier and more likely to roll over more money from one year's spending account to the next year's account.
Being able to roll money over is taken to mean that the employer shelled out more in pure health care expense that year than it needed to, although that might not always be the case, since many financial advisers say that members should pay their current expenses with after-tax money to allow before-tax money to grow, much like an individual retirement account or a 401(k) plan.
Aetna believes employers might begin thinking of health care rollover money as an investment, rather than a loss, if employees participate in a meaningful way in prevention and disease management programs, and it addresses the problem with a program it calls Aetna HealthFund, in which a CDHP can be offered along with, for instance, an HMO and/or PPO if the employer, with Aetna's help, places a huge emphasis on prevention and offers rollover money, but not too much rollover money.
HealthFund employers can offer either a health reimbursement arrangement (HRA) or a health savings account (HSA).
"The high-deductible health plan (HDHP) may also be an HMO with a deductible," says Robin Downey, Aetna's head of product ?development. "The HDHP may be self-?insured or fully insured. Most employers offer a CDHP (HDHP and fund) as an option, meaning the employee has the option to select the HDHP/fund or another option offered by the employer, which may be an HMO, PPO, or POS plan without an associated fund."
Six large employers participating in Aetna HealthFund have seen great results in cost effectiveness by carefully constructing the benefit design "so that the gap between the deductible and the fund was enough to continually keep the consumer being a consumer," says Downey. "All but one put a cap on the amount that you could roll over. The employees are still getting a great benefit from a rollover, but they haven't got so much rollover that for the next five years they don't have to care what the deductible is because they've got enough money to overcome that deductible."
Follow the money
She continues: "Employees do become possessive of the money in their HRAs, but they cannot put money in the fund and employees cannot take the fund with them if they leave. So they will spend it if they have claims. We find that in a HDHP with an HSA, they are more possessive since they can put their own tax-deferred dollars into the account. And whether you put the money in the HSA yourself or your employer does (or a combination of sources), the money is yours once it goes into the HSA and the HSA is fully portable so you can take it with you if you leave. So consumers are more possessive of an HDHP with an HSA than an HRA."
The six best-in-class companies, according to Aetna, saw savings of $15 million per 10,000 employees over four years, according to a study released in January.
Aetna says that the six employers fully embrace what the insurer calls the four keys to a successful consumer-directed effort (See box at left).
Downey admits that much of what is in the four keys consists of "no-brainers." The success of Aetna HealthFund, in fact the only way it can work, is through commitment of upper level management.
"These companies got their senior leadership involved in discussing with their employees what impact health care costs have on the bottom line," says Downey.
This is quite a change for many executives used to considering their health plans as something the human resources department handled automatically each year.
Communication in Aetna HealthFund needs to extend far beyond the open enrollment period, Downey stresses.
"For most employers, especially the larger ones, providing health benefits is probably the second biggest expense a company has," says Downey. "So why do you only talk about it when you do open enrollment?"
Chronic conditions
The CDHPs are not just for the healthy, she adds. "You can also be somebody who has chronic conditions, but is managing them. You're diabetic but it's under control. I'm taking good care of myself. I'm doing what I need to do. I have this condition. I have to take drugs. Or maybe I take such good care of myself I don't have to be insulin-dependent. It's really focusing on the wellness aspect of someone who has a chronic condition."
Downey says that companies need to bestow concrete rewards for healthy behavior. ?"Reward them for taking a health risk assessment; that will give the health plan an idea of what the employee's overall health status is. I'll reward you, if you take the health risk assessment, with maybe $25 to $100. It's not money that they're just going to give you a check for. They're going to put it into your HRA or your HSA account."
---
Our most popular topics on Managedcaremag.com
---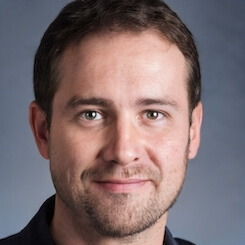 Paul Lendner ist ein praktizierender Experte im Bereich Gesundheit, Medizin und Fitness. Er schreibt bereits seit über 5 Jahren für das Managed Care Mag. Mit seinen Artikeln, die einen einzigartigen Expertenstatus nachweisen, liefert er unseren Lesern nicht nur Mehrwert, sondern auch Hilfestellung bei ihren Problemen.