The Financial Crisis
If the health sector were like most other economic areas, having good cash flow and low exposure to investment losses would be enough. It's not.
Health insurers and managed care plans (I'll refer to both as payers) are affected by the financial crisis differently from hospital systems, physicians, and other types of providers and suppliers in the health sector, but there will be substantial effects on payers over the next year or more.
In the immediate term, payers are better positioned to weather this storm than are many other companies, including other types of insurers. By their nature, payers' investment portfolios are conservative, though certainly they had some investment exposure to the troubled companies so recently in the news. Many if not most payers have had to write down the value of some of their investments, but those usually accounted for only a small fraction of their net worth. Smaller plans may also have exposure to reinsurance recoveries if their reinsurer has suffered significant losses in its own investment portfolio, but most large insurers either do not need reinsurance, or else have very high deductibles and therefore low exposure.
Investment portfolios may be conservative, but all insurers depend on them for income. In fact, some not-for-profit health plans have even been running negative underwriting margins for the past year or two, depending on investment income to give them an overall positive margin. As the market sinks, so does investment income.
Low returns
Furthermore, payers invest disproportionately in short term bonds, which are now yielding very low returns. This creates serious pressures to require higher underwriting gains, meaning higher premium rates.
Also on the positive side, health insurance has a very positive cash flow, especially for insured products. Premiums are usually paid before the period of coverage begins, or at least shortly thereafter. If premiums are not paid, coverage stops, as does payment of claims.
Administrative services function similarly, though the dollar amounts are smaller, and the insurer, being the administrator, has no exposure to claims cost. In a period of tight credit and higher costs to access capital, the health insurance industry, with its favorable liquidity, is well positioned. Even large companies that have traditionally used short term credit facilities to manage cash are more able to shift away from that strategy than companies in other industries.
Stock prices for publicly traded health insurers have taken a beating along with every other stock, particularly after having to restate forecasted earnings. But for most, their essentials are sound and they face less exposure to liquidity issues, despite recent decreases in their market capitalization. In fact — and as in the past — they could attract investors who decide to look for a little more risk and reward than they're getting from treasury bills. This sector may not be terribly exciting, but excitement commands no premium in today's market.
Not good for payers
If the health sector were like most other economic sectors, having good cash flow and relatively low exposure to investment losses would be good news for health insurance companies, but the health sector is not like any other economic sector, and pressures from other parts of the sector will not be good for payers, and that in turn will affect the debate on reform.
The cost of the government bailout must come from someplace. With our national debt at close to $10 trillion and set to rise even higher, the federal government must look for other sources of funds or cost savings, and Medicare is the most likely place to look first. Reductions in payments to Medicare Advantage plans are likely, especially since that would incur the least short-term political pain. Medicare Advantage payments to health plans have also been targeted by some Democratic leaders of congress, who now have a more sympathetic administration coming to power.
Hospital systems have been having to shift costs to private payers for years because of insufficient payments by Medicare and Medicaid, and that trend will accelerate. Like payers, hospitals are experiencing a sharp decline in investment income. But unlike payers, hospitals have high fixed costs, operate in very cash-constrained environments, and often face liquidity issues. To make things worse, hospital systems have high capital requirements not only to operate their facilities, but to continually upgrade their equipment and devices and to pay high personnel costs. This makes them depend on credit far more than insurers do, and today that means higher costs to access capital.
Reductions in payments to providers, especially hospitals, are possible. Medicare's move to severity-adjusted diagnosis-related groups (DRGs) will better address disparities in use of resources by those Medicare patients who are sicker than average, but that only shifts the money around and does not result in additional overall payments. Reductions in disproportionate-share payments to urban teaching hospitals will, however, put further downward pressure on cash flow.
State governments, also affected by serious losses in their investment funds, and in particular, employee retirement funds, as well as reduced tax revenues from a soured economy, will seek ways to limit increases in Medicaid costs, and payments will fall even further behind the actual cost of care. Providers will face greater revenue shortfalls compared to their cost to provide care.
Hospitals face pressures on the consumer side as well, with most hospitals experiencing a drop in the number of elective — and profitable — procedures, as many consumers put off care because of the cost. Increasing deductibles and coinsurance, combined with reductions in collections from patients facing their own economic woes, are also squeezing hospitals' cash positions.
The net effect is that hospitals are substantially increasing their charges, meaning even more cost-shifting to commercial payers than in past years.
Payers must then pass that along through equally high increases in premiums. Some payers anticipated this and are quoting substantially higher premiums for new and renewal business. For example, in an article in the Nov. 17 edition of the Wall Street Journal, some brokers and small business owners reported facing rate hikes of 20 percent or more in some markets. Other payers have already set their rates and require state approval to raise them, and will have difficulty raising rates until at least the second quarter of 2009. Those payers face sharply lower investment income and potentially inadequate premiums, at least for the short term. There is little danger that they will be unable to pay claims, but they may run negative margins.
On top of it all, the underlying causes of health care cost inflation remain relatively unchanged. Payers' administrative costs remain between 12 and 15 percent, and rise at almost the same rate as overall health care inflation, primarily as the result of the need to pay broker commissions (calculated as a percentage of premium) and the need to continually invest in information technology.
Facility costs, drug costs, bio-pharmaceuticals, new devices, variations in physician practice behavior, high rates of imaging and diagnostic studies, advances in technology, and a host of other types of medical interventions all contribute to health care cost inflation. It is beyond the scope of this article to address all of those causes, but it is vital to bear in mind that they exist and will continue to pressure the entire system.
The effect of all of this is an increase in the number of uninsured Americans.
As reported in the annual Kaiser Family Foundation/HRET report, health insurance costs have increased more than three times as fast as workers' earnings over the past 10 years, while private coverage has decreased from 72 percent in 1999 to 67 percent. Health care costs are almost 16 percent of GDP and rising, and if the GDP itself begins to fall, it could quickly become 17 percent or more.
Job losses will mount as companies downsize or even go out of business. Unemployment in November was up to 10 million, a rate of 6.5 percent, up from 6.1 percent the month prior. Small companies that offered health coverage will stop doing so because of the cost, accelerating an existing trend. And even when employers offer health insurance, the higher the amount of wage deductions, the lower the percentage of employees who enroll in the employer's health plan. Workers who decline coverage are healthier on average than those who take it up, meaning that they will not be contributing to the pool of funds used to pay for those whose illness costs far more than what they pay in premiums.
These forces all lead to a rapidly shrinking, increasingly expensive, and increasingly competitive market for commercial health insurance as it exists today. Pressures on growth, already high, will increase far beyond what we've been experiencing over the past two years. Most insurers have pushed heavily into the individual market, and must continue to experiment with benefit designs that will appeal to those who are most likely to forgo coverage. In some cases, this will also mean having to work with state legislatures to be able to create products that are not encumbered by expensive mandated benefits, but still meet coverage needs for that population.
Because investment income will be less able to absorb shortfalls in underwriting gains, health insurers will need to pay scrupulous attention to their actuarial and underwriting policies and practices. Even so, a return of premium-cost compression is likely to occur, causing a renewed focus on cost controls. Companies should begin developing contingency plans for additional cost reductions if they have not already done so.
All parts of the health sector must develop a new level of creativity if they are to not only survive, but thrive. "Cooptition," the concept of competitors working together for their mutual benefit while avoiding anti-competitive actions, is one pathway. Existing examples include single sign-on portals allowing providers to use one portal to access online information and transactions for multiple payers, or the use of pooled data in pay-for-performance programs in California. But examples like these are not common, though they should be.
It may also be a good time to dust off a few older ideas and modernize them. For example, while only a combination of market forces and governmental policy can fully address the problem of a shrinking base of primary care, perhaps a collaboration between hospital systems, physicians, and managed care plans can revive the concept of good comprehensive care provided by a closed panel of employed physicians, similar but not identical to existing group-model HMOs.
Free of hassles
Hospitals and integrated delivery systems are already finding themselves hiring primary care physicians who are seeking a safe, hassle-free place to practice. And hospitals are always seeking to (safely!) improve cash flow. A return to a modified form of capitation may be a way to address both of those dynamics as long as we take pains to avoid the debacles of past full-risk HMO capitation contracts. Would such a product be for everyone? Of course not, but it could well appeal to those most at risk of simply going without coverage while also improving providers' cash flow.
Finally, these forces are already increasing public and corporate agitation for reform of the system, and that agitation can only mount, meaning reform is likely to occur sooner than lawmakers or the new administration might like. But this pressure, combined with existing efforts to bail out entire industry sectors, may be the catalyst for true reform of the system. This can only occur if health reform is understood as economic reform more than social reform. But that's a topic for another day.
---
Our most popular topics on Managedcaremag.com
---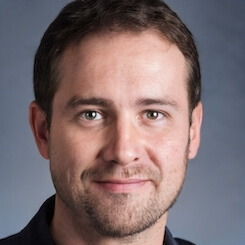 Paul Lendner ist ein praktizierender Experte im Bereich Gesundheit, Medizin und Fitness. Er schreibt bereits seit über 5 Jahren für das Managed Care Mag. Mit seinen Artikeln, die einen einzigartigen Expertenstatus nachweisen, liefert er unseren Lesern nicht nur Mehrwert, sondern auch Hilfestellung bei ihren Problemen.