Medications that lower cholesterol and manage diabetes account for $38.1 billion — the single largest category
A recent analysis by the federal Agency for Healthcare Research and Quality (AHRQ) of the spending patterns of adult Americans on prescription drugs found that in 2006, medications affecting metabolism, accounted for $38.1 billion — the single largest category, accounting for 18.3 percent of the $208.1 billion spent on drugs that year.
The next four therapeutic classes when ranked by total expense for prescription drugs were cardiovascular agents, central nervous system agents, psychotherapeutic agents, and hormonal agents. Spending for these top five therapeutic classes totaled $130.8 billion and accounted for 62.8 percent of total expenditures on prescription drugs by the adult population in 2006.
Top five classifications of prescription drugs in 2006
Using data collected through a household survey of outpatient prescription drug purchasing patterns in 2006, the federal Agency for Healthcare Research and Quality found that the most money was spent on metabolic drugs, but the most popular drugs are central nervous system agents.

Analysis of AHRQ data

Ranking criteria
Drug classification
$ total expense (billions)
% total expense
% of adults having an expense within classification
Average expense per prescription in classification
1. Metabolic agents
$38.1
18.3
28.9
$86.90
2. Cardiovascular agents
$33.1
16.0
38.9
$46.54
3. Central nervous system agents
$28.2
13.5
45.5
$62.59
4. Psychotherapeutic agents
$17.5
8.4
16.9
$91.54
5. Hormonal agents
$14.0
6.8
29.7
$48.15

Source: Center for Financing, Access, and Cost Trends, AHRQ, Household Component of the Medical Expenditure Panel Survey, 2006
Although metabolic agents were the largest category, 45.5 percent of the adult population with a prescribed drug expense in 2006 purchased a central nervous system agent, which includes analgesics. The next most popular category was cardiovascular agents (38.9 percent).
Psychotherapeutic agents had the highest average expense per prescription ($91.54), almost double the average expense of the therapeutic class with the lowest average expense, cardiovascular agents ($46.54).
The AHRQ report provided no analysis of why these five classifications represented two-thirds of the money Americans spent on prescription drugs in 2006 (the latest year for which data based on therapeutic class are available), but analysis by members of the National Health Statistics Group (NHSG) at the Centers for Medicare & Medicaid's Office of the Actuary point to two concurrent trends which help explain why drugs in these categories are popular: An aging population and the implementation of the Medicare Part D drug benefit.
The Census Bureau projects a 147-percent increase in the 65-and-over population between 2000 and 2050. In comparison, the population as a whole will have grown only 49 percent. Heart disease and diabetes drugs, for example, are associated with the accelerating incidence rate of chronic disease associated with aging.
Part D
The implementation of Part D has in itself led to an increase in overall health care spending, including a significant increase in prescription drug expenditures. According to NHSG analysis, in the period covered by the AHRQ drug classification report, health care spending increased 6.7 percent to $2.1 trillion, or $7,026 per person.
Prescription drug spending growth accelerated in 2006 to 8.5 percent, "partly as a result of Medicare Part D's impact," according to the NHSG analysis. "Most of the other major health care services and public payers experienced slower growth in 2006 than in prior years. The implementation of Medicare Part D caused a major shift in the distribution of payers for prescription drugs, as Medicare played a larger role in drug purchases than it had before. Growth in retail drug spending accelerated in 2006 to 8.5 percent from a recent low of 5.8 percent in 2005," according to NHSG analysis of 2006 health care spending published in 2008 in Health Affairs in an article titled "National Health Spending in 2006: A Year of Change for Prescription Drugs." (Part D was implemented in 2006.)
However, a 2009 NHSG report also published in Health Affairs pointed to a decrease in the rate of growth in prescription drug spending after the 2006 bump. That report attributes the decline in the rate of growth of spending on prescription drugs from 8.5 percent in 2006 to 4.9 percent in 2007 (the slowest rate of growth increase since 1963) to the increase in availability of generic drugs and the aggressive marketing of generic alternatives by Part D insurers.
That is certainly true with regard to the therapeutic classifications listed in the February 2009 AHRQ study. A generic alternative to Merck's Zocor, a top-selling lipid-lowering agent, became available in late 2006, as did a generic alternative to Pfizer's Zoloft, a top-selling antidepressant.
Generic alternatives coming to market in all five AHRQ therapeutic categories (including generic alternatives to Lipitor and Nexium now making their way through court challenges) are expected to continue to help limit the rate of cost growth in all the prescription drug classifications in the AHRQ report, according to NHSG officials.
Cancer drugs
But in one significant category not in the AHRQ report, which only examined the top five therapeutic classes, a decline in the rate of growth in drug costs resulting from generic alternatives could be offset. The rate of cost growth in cancer drugs is expected to accelerate, according to a study in the February 2009 issue of the New England Journal of Medicine.
"I believe the growth can be attributed primarily to a unique legislative and regulatory framework that shields cancer drugs (as well as a few other specialty drugs) from the strategies that health care payers such as Medicare typically use to hold down the price and utilization of drugs and other health care goods," said the article's author, Peter Bach, MD, of the Health Outcomes Research Group of the Memorial Sloan-Kettering Cancer Center.
Bach, and others, believe, however, that the laws covering these specialty drugs will be addressed as their costs continue to rise.
"There is no doubt that across all therapeutic categories, payers, including Medicare, will seek to control overall costs," says Haiden Huskamp, PhD, of the Department of Health Care Policy at Harvard Medical School. "Whether it is formulary control or an aggressive push toward generics, the rate of growth in the overall costs of prescription drugs can be expected to decelerate."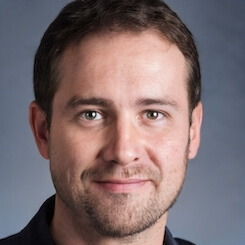 Paul Lendner ist ein praktizierender Experte im Bereich Gesundheit, Medizin und Fitness. Er schreibt bereits seit über 5 Jahren für das Managed Care Mag. Mit seinen Artikeln, die einen einzigartigen Expertenstatus nachweisen, liefert er unseren Lesern nicht nur Mehrwert, sondern auch Hilfestellung bei ihren Problemen.