The switch to EDI's 5010 data interchange standards requires full readiness — called level 1 by those in the know — in 21⁄2 years. Let the scrambling begin.
When the Obama administration moved into the corridors of power in Washington D.C., there was a brief period of uncertainty over new deadlines for the conversion to Electronic Data Interchange X12 5010, an improved system for handling electronic transactions between providers and payers, and the implementation of ICD-10 clinical codes.
However, the new regulators didn't hesitate long, confirming in March that Jan. 1, 2012 would be the deadline for fully converting to 5010 standards for electronic transactions. Then on Oct. 1, 2013, payers and providers will need to be on the same electronic page to use the ICD-10 clinical codes.
These coding systems will replace X12 4010 and ICD-9, respectively.
When 4010 made its debut seven years ago, the arrival of HIPAA-mandated electronic transaction standards triggered a storm of confusion and years of delay. This time, regulators have mapped out a new road to what they call "level-one readiness" by the beginning of 2011.
At level one, says Don Bechtel, an official with the Accredited Standards Committee, "Plans, providers, clearinghouses, and vendors have to be ready to start testing and go through implementation. Level 1 means your systems are ready to do the work. To implement, you still have to go through the process of testing with the trading partner, making sure it works as expected. That takes time."
Bechtel is cochairman of the health care task group of the ASC's insurance subcommittee, which hammered out the new specifications.
"We have to get 5010 to enable us to use the ICD-10 code," he says. For all practical purposes, that means it is time for payers and providers to get seriously engaged in rolling out the upgrade — if they haven't already.
The rewards will be substantial.
"Any increase in electronic use is going to have potentially enormous effects on administrative costs and will yield large savings," says Joel Slackman, managing director in the office of policy and representation at the Blue Cross & Blue Shield Association, which has taken a lead role in representing managed care in the conversion process.
The 5010 challenge
If X12 4010 were software like Windows, you'd normally have seen a few updates added automatically every month, explains Dan Rode, vice president for policy and government relations at the American Health Information Management Association. It has been so long since the introduction of 4010 that he estimates that 5010 will require changes in as many as 800 items.
"Because of the HIPAA process, getting the government to agree on an update took a considerable amount of time," says Rode. "Payers have to accept transactions from a majority of providers by Jan. 1, 2012."
Anyone looking for an idea of how challenging this will be should look back to the 4010 conversion.
"The initial compliance date for 4010 was in 2002," says Slackman. When providers proved unable to meet that deadline, it was extended, and then extended again. "It actually took four to five years to implement the 4010.
"This is an upgrade, but it is going to involve all the changes of a major implementation," he adds. "This is a big deal. We had at least one of our smaller plans look at the time spent on 4010 — the system changes, the business work flow changes — and it determined it would take the same amount of effort to upgrade 5010 as setting up the original 4010. CMS estimated that the 5010 upgrade would require about 20 percent to 40 percent of the effort of the 4010. Our plans estimate that 5010 will be from 50 percent to 100 percent or more of the 4010.
"We don't have a total cost estimate," says Slackman, "but a small Blue Cross Blue Shield plan with under a million members estimated that it will take 144,000 hours to assess and change all systems and processes for the 5010 upgrade."
Much of the work relates to the claims transactions and explanation-of-benefits segments, numbered 835 and 837, which involve hundreds of changes and new definitions.
"When you look at 835, the explanation of payment, only 10 percent of those transactions are electronic," says Slackman. "If you look at eligibility verifications, 40 percent are electronic."
Improving on those numbers offers health plans some big opportunities. "What it does is improve some of the information and processes in administrative transactions required under HIPAA when it was implemented," says Stanley Nachimson, a technology consultant and former senior technical adviser for health information technology activities at CMS. "Better information gets exchanged."
Version 5010 "really tightened implementation requirements in terms of how the health plan has to respond to providers, to provide more specific information," says Bechtel, whose day job is standards and regulatory manager for Siemens Medical Solutions. "The result is that the providers get more of the information they need to treat a patient, with no need for follow-up calls. It does improve the efficiency."
Providers "have hospital and medical coverage and six or seven other service types of information that are required," says Rode. "There is also better information on claim status and the reasons why claims were or were not denied."
Not just compliance effort
"Many organizations are hoping to convince folks that this is not just a compliance effort but also a business process improvement effort," says Nachimson. This time around, he says, the technical specifications are much clearer and there is less room for interpretation.
"Being able to provide information electronically rather than on the phone is a benefit to the health plans," says Nachimson. "They don't need as many operators, give better information, and fewer claims have to be denied because of non-coverage — and there is always a cost in denying a claim.
"The difficulty is that the ICD-10 conversion really has to be done around the same time," adds Nachimson.
Not only that, notes Slackman, but Medicare's new payment policies aimed at spurring adoption of electronic health records are looming as well, adding another complicated twist to an already complex situation. And that just raises the stakes even more when it comes to buying the kind of technology that will do all the work that's required over the next four or five years.
"You are never past the point of the possibility of people choosing the wrong technology," says Nachimson. "That's why providers should not rely solely on what their vendor says they need. They need to do their homework and understand and intelligently converse with their vendors."
The new system will also require adaptations.
"With no contract between health plans and providers, the data often doesn't go electronic," says Dan Kazzaz, president of Rapid Data Interchange and the chairman of X12. "That's part of what needs to be worked on. How do we move data between providers and payers when they have no formal financial relationship?"
Bechtel, a regular at the 5010 conferences and seminars, says that there are plentiful signs that the industry is already buzzing about the approaching deadlines, and preparing business plans to lay the groundwork for the change.
"I don't think we're going to see the lag we saw before," says Bechtel.
Next time around, it probably will take even less time to roll out the next version.
CMS grossly underestimated the amount of work involved in adopting the 5010 transaction standard, says Joel Slackman of the Blue Cross & Blue Shield Association.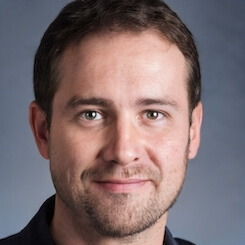 Paul Lendner ist ein praktizierender Experte im Bereich Gesundheit, Medizin und Fitness. Er schreibt bereits seit über 5 Jahren für das Managed Care Mag. Mit seinen Artikeln, die einen einzigartigen Expertenstatus nachweisen, liefert er unseren Lesern nicht nur Mehrwert, sondern auch Hilfestellung bei ihren Problemen.