Improve pharmaceutical control of chronic diseases by communicating with network providers and using integrated claims data
Evidence-based medicine clearly demonstrates that the morbidity and mortality rates of cardiovascular disease are directly related to poor pharmaceutical control of hypertension, hyperlipidemia, and diabetes mellitus — a phenomena known as "clinical inertia." Inertia can stem from lack of compliance or lack of physician involvement — both areas that can be addressed by health plans communicating with providers.
Plans can use integrated claims data — including prescription information and laboratory results — to determine whether chronically ill patients are being undertreated, say researchers. They can then encourage providers to intensify treatment. That's critically important: Some research demonstrates that as many as 4 out of 5 heart attacks and strokes are related to clinical inertia.
"Health plans can have an important role to play in addressing poor control," says Joseph Selby, MD, director of the Kaiser Permanente Medical Care Program's Division of Research. KP researchers recently found that treatment intensification can reduce morbidity and mortality from cardiovascular diseases — to a degree that makes intensification an invaluable process measure. According to a study described in the April 2009 issue of Medical Care, researchers led by Selby found that despite the availability of evidence-based treatments, "recent reports find persistent suboptimal control of blood pressure, low-density lipoprotein (LDL) cholesterol, and hemoglobin A1c. Moreover, physicians often fail to intensify pharmacologic treatment appropriately in the face of poor risk factor control."
The research addresses the issue of using treatment intensification as a quality measurement, thereby decreasing clinical inertia. Based on risk factors such as hypertension or diabetes, KP researchers defined treatment intensification as an increase in number of drug classes prescribed, an increase of dosage for at least one drug, or switching to a drug from another class within three months of an observation of poor risk factor control.
"Process measures that are clearly linked to outcomes, such as treatment intensification, are excellent quality indicators," says Selby. In fact, treatment intensification measures are a distinct improvement over more common measures, such as the number of patients being tested for high sugar levels. "Using treatment intensification as a process measure is not a magic bullet; a lot depends on how you communicate information to physicians. But it is a more sophisticated form of measurement than is currently being used by many plans, and an investment in the technology necessary to create these process measures is, we believe, well worth the effort."
Overcoming inertia
According to Lawrence Phillips, MD, of the division of endocrinology at Emory University, measuring treatment intensification — encouraged by communication between plans and physicians — can indeed overcome clinical inertia. In a May 2008 editorial in Annals of Internal Medicine, Phillips wrote that "despite recognition that suboptimal management of hypertension often reflects inadequate intensification of therapy, overcoming clinical inertia to improve blood pressure has been difficult…. To overcome clinical inertia, we must understand its causes. Clinical inertia is not linked to patient sex or race, but it has been associated with a history of medication nonadherence, providers claiming satisfaction with blood pressure control, and the number of comorbid diseases."
He said that "hypertension is the most important health problem that clinicians don't manage well." For example, blood pressure control is important for patients with diabetes, "but providers may be less likely to intensify therapy for hypertension than for hyperglycemia," he adds." Phillips and others use this lack of sufficient treatment in patients with the greatest need as the working definition of clinical inertia.
"Clinical inertia is defined as lack of treatment intensification in a patient not at evidence-based goals for care," agrees Patrick O'Connor, MD, senior clinical investigator for the HealthPartners Research Foundation in Minneapolis. "It is a major factor contributing to inadequate chronic disease care in patients with diabetes mellitus, hypertension, dyslipidemias, depression, coronary heart disease, and other conditions."
KP researchers found that "clinical populations experiencing greater increases in treatment intensification rates for hypertension, hyperlipidemia, and diabetes mellitus had better control of these conditions, strengthening the case that greater emphasis on treatment intensification would be useful for quality improvement…. Considering a process measure such as treatment intensification along with [other] measures of risk factor control addresses concerns that case-mix differences rather than variation in clinical quality could explain observed differences in control and may reduce provider reluctance to include difficult-to-treat patients in their panels."
O'Connor's research goes a step further. HealthPartners researchers studied clinical inertia as a medical error — that is, an error of omission. Their findings were published as a chapter titled "Clinical Inertia and Outpatient Medical Errors" in a study of health care safety measures published in Advances in Patient Safety: From Research to Implementation.
They found that "clinical inertia is a major factor that contributes to inadequate chronic disease care in patients with diabetes mellitus, hypertension, dyslipidemias, depression, coronary heart disease, and other conditions. Recent work suggests that clinical inertia related to the management of diabetes, hypertension, and lipid disorders may contribute to up to 80 percent of heart attacks and strokes. Clinical inertia is, therefore, a leading cause of potentially preventable adverse events, disability, death, and excess medical care costs. Ultimately, a better understanding of clinical inertia and the development of specific interventions to reduce it may be a productive strategy to reduce passive errors that contribute to hundreds of thousands of adverse events and tens of thousands of premature deaths annually in the United States."
Health plans' role
What can health plans do to encourage treatment intensification by physicians treating a chronically ill population? "It is a challenge for them, definitely," says Selby. "Not all health plans have the type of information readily available to use treatment intensification as a process measure."
The information does exist, however, say Selby and others. It is contained in prescription and laboratory records. And the widespread adoption of electronic medical records will make data more accessible. "New software can use physicians' notes to access a diagnosis of diabetes," says Alexander Turchin, MD, MS, director of informatics research at Brigham and Women's Hospital. He has studied the use of surveillance software to identify patients with diabetes and the subsequent application of treatment intensification. "Currently, manual chart review remains the gold standard for the identification of individuals diagnosed with a particular disease," says Turchin. "But this is a labor-intensive process that is not scalable to the level needed."
The identification of chronically ill patients — even through the use of manual chart review — should be encouraged by health plans, possibly through the use of incentive systems, says Turchin. That is because treatment intensification is a potentially invaluable process measure, says Selby.
Selby encourages health plans — even smaller plans — to develop information systems that can encourage treatment intensification. "Just knowing how many patients have hypertension is by itself unhelpful," he says. "The important measure is whether these patients are being adequately treated."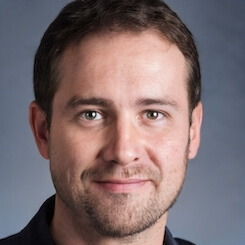 Paul Lendner ist ein praktizierender Experte im Bereich Gesundheit, Medizin und Fitness. Er schreibt bereits seit über 5 Jahren für das Managed Care Mag. Mit seinen Artikeln, die einen einzigartigen Expertenstatus nachweisen, liefert er unseren Lesern nicht nur Mehrwert, sondern auch Hilfestellung bei ihren Problemen.