Legislators are looking closely at ways to prevent fraud and enforce new marketing and educational regulations
Legislators and regulators alike have turned their attention to Medicare Part D in recent months. With a flurry of letters, regulations, and reports circulating in the last part of 2008 and the first quarter of 2009, this year promises to be marked by a changing regulatory landscape and by increased scrutiny of Part D plans.
Such increased scrutiny converges with a new Congress looking to get more for less from the private sector, whether by cutting payments to Part D plan sponsors or by demanding greater coverage at static rates.
We will identify recent developments and likely regulatory trends, and then offer suggestions for dealing with them in 2009 and beyond.
Scrutiny and suspicion
Fraud and abuse in Part D have recently drawn increased scrutiny. Under the Part D regulatory framework, plans must have a comprehensive program to detect Part D fraud and abuse.
The Office of Inspector General (OIG) in the Department of Health and Human Services assessed the success of such programs and released the findings last October in a report titled "Medicare Drug Plan Sponsors' Identification of Potential Fraud and Abuse." The report presented data that showed that some plans did not identify any potential fraud and abuse at all, and that most incidents that were identified were reported by a small number of plans.
Although the lack of reported and investigated fraud and abuse incidents should not imply that plans were negligent in rooting out fraud, the OIG was skeptical of the plan-reported data. The OIG also found that prescription drug plans (PDPs) that did identify fraud and abuse often did not conduct inquiries, initiate corrective actions, or make referrals for further investigation despite being legally required to do so.
The OIG recommended that the Centers for Medicare & Medicaid Services (CMS) further define fraud and abuse within Part D. CMS is revising Chapter 9 of the Medicare Prescription Drug Benefit Manual and expects to release the updated fraud, waste, and abuse guidance to PDPs some time this year. At the time this article was finalized, CMS had not made any additional revisions to Chapter 9.
Beginning in 2009, plans are required to have in place a compliance plan that must include measures to detect, correct, and prevent fraud, waste and abuse. The compliance plan must incorporate training, education, and effective lines of communication between the compliance officer and the organization's employees, as well as provide training to all subcontractors that deliver the Part D benefit on behalf of PDPs.
The guidance will address how plans can meet these compliance training requirements. Specifically, CMS plans to develop its own compliance training programs and hopes to avoid plans rubber-stamping subcontractor-designed programs just to meet compliance requirements.
CMS is also in the process of revising Part D reporting requirements. There will be changes to reports on how fraud and abuse are monitored. The comment period for the proposed regulations ended on March 17, and CMS plans to test the new requirements in a pilot program for selected Part D sponsors before they take effect in 2010. CMS plans to contact PDPs selected for the pilot program individually.
The OIG also plans to take a more active role in audits. In its 2009 work plan, the OIG stated that it plans to audit and evaluate various aspects of the Part D program, such as data and calculations used to reconcile Medicare prescription drug payments to plans. The work plan also noted that audits of PDPs' accuracy in tracking beneficiaries' true out-of-pocket costs (known as TrOOP), which are used to determine the point at which catastrophic coverage begins, are also planned. The audits will also determine whether a PDP has complied with rules requiring the passing on to enrollees of savings associated with negotiated drug prices.
In January, CMS announced the final rule revising the definition of "negotiated prices" under Part D. Under the current rule, CMS permits PDPs that contract with a pharmacy benefit manager to report the amount paid to the PBM (lock-in price) or the amount the PBM paid to the pharmacy (pass-through price) to CMS. PDPs may continue to use the lock-in price with their PBMs under the new rule, but they must report to CMS the price actually paid to the pharmacy as the negotiated price. Any difference between the price paid by the PDP to the PBM and the price paid by the PBM to the pharmacy must be reported as an administrative cost.
The OIG also plans to review PDP adoption of e-prescribing standards established by CMS and to review the effectiveness of plan sponsor and CMS oversight of PBMs
Not to be outdone by CMS or the OIG, Democratic Rep. Pete Stark of California chided CMS for its minimal oversight and lack of enforcement activities related to Part D plans in a letter to Acting CMS Administrator Kerry Weems last fall. Stark focused on CMS's inaction associated with audits that identified compliance problems for the 2006 and 2007 plan years and increased beneficiary cost sharing shouldered by plan enrollees. Claiming that Part D "operates purely at the whims of private insurance plans," Stark accused CMS of running out the clock on the Bush administration "without ever complying with the minimal oversight requirements put in place by Congress."
With respect to increased cost sharing requirements imposed by PDPs, Stark identified high specialty drug cost-sharing and penalties for using brand name drugs as burdensome for beneficiaries and costly for taxpayers. Stark concluded that legislation is necessary to address these problems.
New rules on marketing and sales
Congress included marketing protections applicable to Part D in the Medicare Improvements for Patients and Providers Act of 2008 (MIPPA). Last fall, CMS issued final marketing regulations as well as interim final regulations that contained additional marketing provisions to implement the MIPPA provisions.
The new marketing rules prohibit most unsolicited door-to-door sales and outbound calls by PDPs and their representatives, including third-party organizations acting on behalf of agents or PDPs. PDPs may, however, contact beneficiaries to conduct normal plan business or by express permission of the beneficiary and still may solicit beneficiaries through mailings, plan web sites, advertising and public sales events. Brokers and agents who enroll a beneficiary in a plan may also contact that person to discuss plan issues and to market other plan options.
The regulations do, however, distinguish between marketing and educational events. At marketing events, plan benefits are discussed and/or plan materials are made available. The new regulations no longer permit plans to provide or subsidize meals at marketing events. Food may still be served, but the food served cannot be a meal. Plans may provide gifts to people who attend marketing events as long as the gifts are worth $15 or less, are not convertible into cash, and are not conditioned on enrollment.
Marketing activities may only be conducted in the common areas of health care facilities, such as hospital or nursing home cafeterias, community or recreational rooms, and conference rooms. No sales activities may be conducted in waiting rooms, exam rooms, hospital patient rooms, dialysis centers, and pharmacy counter areas where beneficiaries await services. An appointment is required to conduct marketing activities with long-term care residents.
One significant requirement for sales appointments is the line-of-business" requirement. Before the appointment, brokers and agents must identify the line of business to be discussed with the beneficiary. PDPs, Medicare Advantage plans, and Medigap plans are considered separate lines of business. The lines of business to be discussed must be documented by the plan in writing (and signed by the beneficiary) or by a recorded telephone call.
Beneficiaries who want to discuss additional lines of business must request the information and arrange a separate appointment (scheduled no earlier than 48 hours after the initial appointment) with the agent or broker.
For instance, if a broker schedules an appointment to discuss PDPs, the broker cannot discuss a Medigap plan during the same appointment even if the beneficiary asks questions about the Medigap plan. The broker could distribute information to the beneficiary about Medigap plans but must make a separate appointment.
Educational events, unlike marketing events, are designed to inform beneficiaries generally about PDPs without steering them to a particular PDP.
An event organized by an entity that is not a PDP will be deemed educational provided the event is advertised as such.
If the event is not advertised as educational, PDPs may provide plan-specific information that complies with the marketing rules. Agents, brokers, and PDP representatives are also prohibited from contacting beneficiaries before or after the educational event in the lobby or parking lot to conduct marketing activities.
Broker compensation limits
Broker and agent compensation is another area drawing increased scrutiny. Because compensation structures that include significant awards, bonuses, and commissions are presumed to cause marketing abuses, new requirements are designed to address misconduct by agents and brokers.
MIPPA required CMS to develop limits on agent/broker compensation to prevent steering of beneficiaries to PDPs that results in higher compensation but might not serve the needs of the beneficiaries. Such limits are designed to reduce churning that occurs when agents enroll beneficiaries in a new plan annually in order to earn a higher commission. PDPs must structure compensation for sales over six years (e.g., the first year and no fewer than five renewal years) provided the beneficiary remains enrolled in the plan.
After reviewing approximately 15,000 broker compensation data records submitted by Medicare Advantage plans and PDPs, CMS determined the national benchmark cut-off amount for initial compensation to be $400 for health plans and $50 for PDPs (subject to certain exceptions).
Organizations may be required to adjust their rates if determined by CMS to be unreasonable or if beneficiaries' interests are found to be harmed by excessive compensation paid to brokers. First-year aggregate compensation may not exceed renewal compensation by more than 200 percent, and compensation may be adjusted if the beneficiary changes plans.
PDPs will feel the pinch of regulators this year. Plans will find themselves positioned between heightened levels of regulatory scrutiny and greater demands by government to provide more for less. Until the Obama administration and Congress come forward with details on new restrictions or regulations on Part D, PDPs should ask themselves:
How effective are our internal fraud and abuse compliance efforts? How are internal fraud and abuse investigations conducted?
What have we done to effectively train employees and subcontractors? Have we developed our own compliance and training plans or are we simply relying on subcontractors?
What type of marketing and educational compliance programs do we have in place?
How much confidence do we have in our broker compensation relationships to limit scrutiny by regulators for churning?
Thoughtful consideration of these questions should put plans on stronger footing against regulators and help prepare them for what lies ahead.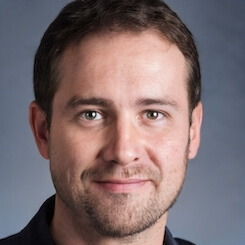 Paul Lendner ist ein praktizierender Experte im Bereich Gesundheit, Medizin und Fitness. Er schreibt bereits seit über 5 Jahren für das Managed Care Mag. Mit seinen Artikeln, die einen einzigartigen Expertenstatus nachweisen, liefert er unseren Lesern nicht nur Mehrwert, sondern auch Hilfestellung bei ihren Problemen.