They learned a lot from the avian flu scare of 2005 and are now ready to handle a swine flu epidemic this fall
Fewer than six months after reports of the first outbreaks grabbed international headlines, policymakers and health care leaders are gearing up to deal with a second wave of H1N1 influenza (novel influenza A) this fall, just in time for back-to-school activities in the United States.
But insurers' experience from past influenza outbreaks may make this fall's campaign run a little more smoothly.
"We've had a pandemic flu response in place since 2005," says Bill Fried, MD, a medical director in Aetna's mid-Atlantic region who leads the insurer's pandemic flu response. "That was to address the avian flu, which was a concern at the time." But the goal back then was the same as it is today: "Ensure that our business continues to operate properly so that we can ensure the safety of our own employees, as well as fulfill our customer and legal obligations," he says.
For H1N1 specifically, Aetna began gearing up in April 2009, with a series of internal meetings to address specific target audiences: the health plan's own employees, network providers, plan sponsors, and members. Those meetings tapered down as the summer progressed, but Fried expects them to ratchet back up again.
"We've been successful in engaging our own employees and customers by providing them with information, addressing their concerns, and helping them stay healthy through workplace infection control programs," says Fried.
The H1N1 strain could infect half the U.S. population this fall and winter, hospitalizing up to 1.8 million people and causing as many as 90,000 deaths — more than double the number that occur in an average flu season, according to an estimate from the President's Council of Advisors on Science and Technology.
An information provider
Health plans are in a position to provide timely information to their plan sponsors, members, and providers says Fried. "We're constantly asked by plan sponsors for information about improving hygiene in the workplace. We often refer sponsors to the government Web site, www.flu.gov, which has a wealth of information and is updated regularly."
Aetna also has been providing content that employers can distribute and use in their own employee communications. Videos, brochures, e-mail messages, and other media are used.
"For our own staff, we've distributed hand gels and provided training on workplace hygiene. We've also developed telephone scripts for member service centers and physician call centers, so whoever calls, whether it's a member or a physician, our staff know how to answer concerns and questions."
Through Aetna's case management programs, high-risk groups that are especially vulnerable to H1N1 infection can get the information they need and talk with nurses trained to help deal with that population.
The Centers for Disease Control and Prevention recommends getting the seasonal vaccination first, then the novel virus vaccination. "The latest information we have from the CDC is that the vaccine will be available in mid-October," says Fried.
While it is encouraging that health plans seem to be prepared for a pandemic, there will be a slight difference in how the H1N1 vaccine and the seasonal influenza vaccine will be administered.
Most people who have insurance coverage for seasonal influenza vaccination will have the same coverage extended to the H1N1 vaccine.
"What will be different is that the federal government is providing the actual vaccine to providers," says Susan Pisano, a spokeswoman for America's Health Insurance Plans (AHIP). So rather than insurers paying for both the vaccine and for administering the vaccine, insurers will only have to pay for vaccine administration, most likely for two separate doses, based on current information.
In response to a CDC query about insurance plans paying private providers for H1N1 vaccine administration, AHIP said that "every year health plans contribute to the seasonal flu vaccination campaign in several ways. Health plans communicate directly with plan sponsors and members on the current CDC's Advisory Committee on Immunization Practices (ACIP) recommendations and encourage immunization; they also provide information on where to get vaccinations, and who to contact with questions." And just as health plans covered the administration of season flu vaccines in the past, health plans will also cover the administration of the H1N1 vaccine to their members by private physicians in traditional and nontraditional settings, "where contracts with insurers have been established."
With the possibility of a pandemic, health plans have been forecasting costs.
"Our cost projections will consider three scenarios — mild, moderate, and severe disease outbreaks," says Fried, the medical director at Aetna. "Everything that we've seen so far points toward relatively mild disease outbreaks, but we still need to model for all three scenarios," he says.
No specific numbers yet
"We anticipate the cost primarily centered on increased emergency department utilization, urgent care utilization, and office visit utilization in the mild-to-moderate scenario. We recognize that inpatient care will spike if this becomes a severe disease outbreak. But we don't have specific numbers yet, because we're still working through them."
The novel H1N1 vaccine is being procured by the U.S. government from five manufacturers of currently licensed seasonal influenza vaccines — inactivated vaccines and live, attenuated vaccine.
Inactivated licensed novel H1N1 vaccine will be available in single-dose syringes or in multi-dose vials. Live, attenuated vaccine will be available through inhaler nasal sprays, but the number will be limited. Single-dose syringe and inhaler sprayer vaccine products will contain no preservatives and no thimerosal, and will be available for pregnant women and young children. Clinical trials of the novel vaccine are under way.
With the federal government acting as the sole payer for the vaccine, the logistical details could prove difficult. That's why ACIP, made up of providers and policymakers, met in July to develop recommendations on who should receive the vaccine against novel A H1N1 influenza when it becomes available and to determine which groups should be given priority if the vaccine is initially available in limited quantities (see "Vaccinations for Five Key Populations").
The American College of Physicians, in its H1N1 swine flu update, says that many state health departments are working with the private sector to ensure that the H1N1 vaccine is delivered to as many recommended persons as possible, and as rapidly as possible. The vaccine will be available in a combination of settings, including vaccination clinics organized by public health agencies and private sector settings such as provider offices (e.g., pediatricians, obstetricians, internists), retail settings, pharmacies, and community settings.
Insurers should put aside competition and "work with the local and federal governments and provider community to address and solve the issues that need to be addressed," says Fried.
Vaccinations for five key populations
Flu vaccine availability and demand can be unpredictable, and there is some possibility that initially the vaccine will be available in limited quantities. Certain populations should be given high priority if the vaccine is initially available in extremely limited quantities.
Pregnant women
People who live with or care for children younger than age six months
Health care and emergency services personnel
People ages 6 months to 24 years
People ages 25 through 64 years if they have chronic medical conditions that increase their risk of complications from influenza infection
These groups total 159 million people in the United States — about half the population.
Source: Centers for Disease Control and Prevention
---
Our most popular topics on Managedcaremag.com
---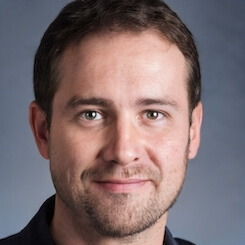 Paul Lendner ist ein praktizierender Experte im Bereich Gesundheit, Medizin und Fitness. Er schreibt bereits seit über 5 Jahren für das Managed Care Mag. Mit seinen Artikeln, die einen einzigartigen Expertenstatus nachweisen, liefert er unseren Lesern nicht nur Mehrwert, sondern auch Hilfestellung bei ihren Problemen.