Diet and exercise are increasingly seen as only the first steps in a journey that should include medication for weight maintenance
After an unfortunate run of bad luck with dangerous weight loss drugs, several manufacturers are on the verge of seeking approval for what could be a new generation of safer and more effective fat fighters.
Health plans and employers rarely cover the current FDA-approved weight loss medications, favoring diet and exercise programs.
Formulary status of approved drugs for obesity
Percentage of covered lives
Status
Meridia
Xenical
Not listed
33%
34%
Not reimbursed
23%
20%
Tier 2
11%
21%
Tier 2 w/PA
2%
2%
Tier 3
27%
18%
Tier 3 w/PA
3%
3%
Covered w/PA
1%
1%
w/PA=with prior authorization
SOURCE: MediMedia Information Technologies
The advent of new medications is causing experts to say that not enough attention has been given to the role that pharmacotherapy can play in combating obesity, and health plans may need to reevaluate their stand on obesity treatments.
Bad history
Part of the problem in treating obesity is that there is a very small number of drugs that can be used because of adverse side effects and even deaths from drugs such as fen-phen and Acomplia, which scared doctors, patients, drug developers, and the FDA. Only two drugs — Xenical (orlistat) and Meridia (sibutramine) — are approved for long-term use in controlling weight. Each has undesirable side effects: Meridia increases blood pressure, and Xenical causes oily stools and urgent bowel movements.
"Lifestyle programs are a common benefit through disease management programs but generally health plans provide limited coverage for weight loss medications," says Susan Pisano, an AHIP vice president. "It's not that health plans are against obesity medications. Safety and effectiveness are extremely important. We are as eager as everyone else for the right treatments."
A study of 4.2 million Blue Cross members showed that use of weight loss medications, primarily Xenical and Meridia, decreased from 1 percent in 2002 to 0.7 percent in 2005. Few members used these drugs for longer than three months.
The drugs that are being developed focus their mechanism of action more precisely and claim only minor side effects.
"They are made possible by advances in neurophysiology," says Jonathan Q. Purnell, MD, an endocrinologist and drug expert at the Oregon Health Sciences University. Many new weight drugs work on serotonin, a neurotransmitter in the brain. "Serotonin, though, is a ubiquitous neurotransmitter in the brain. If you affect serotonin receptors signaling broadly in the brain, as is what happens with current weight loss medication, then you increase the risk for unwanted side effects. But increased knowledge of the neurophysiology of the brain allows drugs to target receptors in specific areas, such as the hypothalamus, which controls appetite and metabolism."
The new drugs offer other innovations. "Some of the drugs in development are combinations of agents with longstanding FDA approval so their side effects are known," says Ken Fujioka, MD, director of nutrition and metabolic research at Scripps Health, a not-for-profit hospital in San Diego. "These combination agents take multiple simultaneous actions to stimulate certain receptors and block others in different areas of the brain."
The FDA requirements for anti-obesity drugs are either (1) at least a 5 percent difference in mean weight loss between the treated and placebo groups, or (2) the portion of subjects who lose at least 5 percent of weight is at least 35 percent, and is double the placebo group. The FDA is closely watching side effects and improvements in blood pressure, lipids, and glycemia.
The three new drugs are lorcaserin, Contrave, and Qnexa. Lorcaserin is a single agent aimed at serotonin in the hypothalamus, which controls appetite and satiety. Arena Pharmaceuticals, the developer, says it plans to submit a new drug application in December.
Contrave is a combination of two approved drugs, bupropion (for depression and smoking cessation) and naltrexone (for alcohol and drug addiction). Both have been used for more than 20 years. Bupropion controls appetite while naltrexone blocks the body's natural tendency to counteract weight loss.
Qnexa is a combination of phentermine and topiramate that also targets appetite and satiety. Phentermine was the safe half of fen-phen, and topiramate is used for migraines and seizures. Each drug by itself produces weight loss.
Lorcaserin and Contrave claim weight loss in the 5-7 percent range while Qnexa claims 14 percent. Diet and exercise regimens were used with the medications to achieve these trial results. All three manufacturers reported that their drugs were well tolerated.
Given the high incidence and high cost of obesity, the question is, why haven't health plans stepped up to the plate?
"Instead of taking the initiative, they have chosen the convenient alternative of passing the medical problems and cost on to the Medicare program in the form of increased chronic conditions among the elderly," says Ann Wolf, MS, RD, an obesity economics researcher at the University of Virginia.
("Health insurers provide treatment and combat obesity in all age groups," counters Pisano.)
There are more reasons. "The prevalent view is that obesity is simply a behavioral problem that an individual should be able to do something about with counseling and behavior change," says Purnell. Furthermore, obesity medications are viewed as "lifestyle" drugs.
"If you view obesity from a risk- and cost-benefit perspective, lifestyle change is the logical first step," says Frank Greenway, MD, director of clinical obesity at Louisiana State University's Pennington Biomedical Research Center.
Arguing for pharmacotherapy
These explanations offer some insight as to why current medications have not been used widely. And while lifestyle change is a logical first step, experts are saying that it is not stemming the tide of obesity. Wolf says more action is needed.
Purnell says there is a role for medical management of obesity. "The key is sustained meaningful weight loss. I can put you on a 1,000 calorie diet and get you to lose weight, but unless you interfere with how your brain senses its weight and tries to compensate for weight loss, there is no guarantee that you won't regain that weight."
There are other arguments for pharmacotherapy. "We are at the same point with obesity that we were with hypertension decades ago. The disease is at the forefront of attention and we have limited options to deal with it. Only two weight loss drugs are available and they are not appropriate for everyone," says Greenway. "It is possible that controlling obesity will be similar to controlling hypertension or diabetes, where patients are on combinations of drugs. We need more tools."
The risk of complications with higher stages of obesity is another argument for drug therapy. "Hypertension, diabetes, and hyperlipidemia all have covered medications for patients at middle and upper risk levels. In obesity, lifestyle interventions work for people who are overweight, and people with BMIs over 35 or 40 can be treated with gastric bypass or gastric banding, but there are limited options for people in the middle," says Greenway.
While no one expects the new medications to be widely adopted immediately, because of past drug horrors, the new medications and views on pharmacotherapy may signal a new day for health plans.
For further reading
Finkelstein EA, Trogdon JG, et al. Annual medical spending attributable to obesity: Payer-and service-specific estimates. Health Affairs. September/October 2009. 28(5):w822-831.
Wadden TA, Berkowitz RI, et al. Randomized trial of lifestyle modification and pharmacotherapy for obesity. N Engl J Med. 2005. 353(20):2111-2120.
U.S. Dept of Health and Human Services, Food and Drug Administration. Guidance for Industry, Developing Products for Weight Management. February 2007.
---
Our most popular topics on Managedcaremag.com
---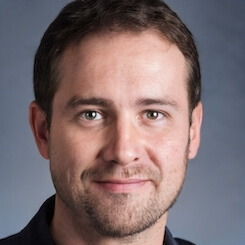 Paul Lendner ist ein praktizierender Experte im Bereich Gesundheit, Medizin und Fitness. Er schreibt bereits seit über 5 Jahren für das Managed Care Mag. Mit seinen Artikeln, die einen einzigartigen Expertenstatus nachweisen, liefert er unseren Lesern nicht nur Mehrwert, sondern auch Hilfestellung bei ihren Problemen.