The head of the Midwest Business Group on Health says insurers must pick up where PPACA left off
Self-insured employers that have been pushing for lower health care costs and improved quality for years were let down when health care reform lost sight of those goals, says Larry S. Boress, president and CEO of the Midwest Business Group on Health. Yet as executives struggle to understand what the new law means for their companies, they see calls for payment reform pilots and an increased focus on wellness programs as potential bright spots in the legislation.
"The one objective I hope we reach is moving from a system based on waste and uncertainty to a system based on knowledge and value," Boress says. As it celebrates its 30-year anniversary with more than 100 members that spend about $2.5 billion a year on health care, the Chicago-based Midwest Business Group on Health will keep at it.
From hospital utilization reviews and report cards in the 1980s to getting providers to agree on standards of care in the 1990s and establishing incentives for employees to take better care of themselves today, employers have made a difference and will continue to do so, Boress says.
He joined the coalition in 1991 after 17 years at the Illinois State Medical Society, where he represented physicians in their relationships with hospitals, regulatory agencies, and other organizations. Boress earned a bachelor of arts degree from Northern Illinois University and a master's in public administration from Roosevelt University. He spoke recently with MANAGED CARE editor John Marcille.
Managed Care: Do employers view reform as an opportunity to send their employees to the individual market for health care?
Larry S. Boress: It's hard to generalize when we are talking about employers. Large, small, self-funded, and fully insured—they are all going to view health reform quite differently from one another. But we don't see large, self-funded employers radically leaving the marketplace. We surveyed more than 1,300 employers nationwide after passage of the law, and the vast majority of them still see providing health care coverage as valuable. It's important for them to invest in human capital to ensure a healthy and productive workforce.
MC: Will it make sense for other groups of employers?
Boress: Small and mid-sized fully insured employers are most likely to exit the market. If there are going to be viable insurance exchanges where people can purchase health care, then it makes sense to try to take advantage of that and try to give your people support. If you put them out in the individual marketplace, they've got to have enough funds to be able to purchase health insurance, and that's going to be expensive. It's going to be a very interesting and challenging time for those companies.
MC: What were employers' main goals in the health care reform debates, and were they heard?
Boress: We talked a lot about the importance of quality, cost, and transparency provisions. And at the beginning, the focus was on quality and cost as well as on access. The way we see it, health insurance reform ended up taking the day, and quality and cost containment and all of those other things ended up being stepchildren. We had hoped that health care reform was going to change the infrastructure of the health care system, and it has not done that. What it has done is change the health care insurance marketplace. If you don't address quality variations, high costs, the lack of information, the problems with physicians being able to control both demand and supply, you are not going to solve our problems, and health care is not going to be affordable for anyone. What we've ended up doing is exposing another 32 million people to a system that is dysfunctional and uncoordinated. We also haven't done anything to increase the number of primary care providers, so we are all going to be in a worse situation than we are in now. Employers see health reform as increasing their costs, some substantially. Ultimately, employers are going to pass along those added costs to employees.
MC: That sounds pretty pessimistic.
Boress: We've got a lot of work to do. There are some potentially good parts of health reform. It does look at changing the payment system, going to bundled payments or payment episodes, and it encourages providers to develop electronic medical record systems that are interoperable. Health reform opened the door to some of these things, but it didn't place the real emphasis on them that we think we need.
MC: You've also found in surveys that many executives don't yet fully understand the law.
Boress: This is a very difficult time for employers because the situation is ambiguous. In some cases, the new law actually conflicts with other federal requirements or laws, and employers are not quite sure how or when they should act. As an example, the law has very positive measures relating to wellness programs and incentive programs. At the same time, you've got the Equal Employment Opportunity Commission saying that incentives make a program not voluntary and that they are discriminatory. Well, that kind of conflict makes it very difficult to plan any long-term strategy. For coalitions, it's an opportunity to offer our members as much education, support, and resources as we can, just to keep them abreast of what is taking place. We've heard of consultants having Webinars with more than 1,000 people participating. People are hungry for information.
MC: Are employers forced to only focus on the short-term when it comes to benefits right now?
Boress: Oh, I think so. You've got to address the extension of coverage for dependents, the grandfathering provisions, the early-retiree provisions and some of these other issues that are coming out. Many of our members are shelving projects just to address what's required from health reform now and in the coming year, knowing that 2014 isn't too far away.
MC: What kinds of programs are being shelved?
Boress: It cuts across all sorts of programs. Each year employers tinker with their plans and their benefit design programs, and now they are not sure they want to do that. They don't want to lose their grandfathered status.
MC: How will all of this affect wellness programs?
Boress: The reform law has generated an increasing interest in wellness programs and efforts to find those that really work. It will behoove employers to make sure that their populations stay as healthy as possible and stay out of the hospital for unnecessary care and treatment so that they can reduce the rising costs of their health plans. They don't want them to reach that Cadillac tax level. This is something health plans should be working with their employers on.
MC: You recently did a study on engagement in wellness programs. What was most surprising, and how can health plans help?
Boress: We did some national focus groups and surveys of employees, spouses, health coaches, and physicians to find out what are the triggers and the barriers to getting people engaged in their own health and participating in wellness programs offered by employers, health plans, and other vendors. What we found was that if you are going to effectively address health problems, it really takes a community solution. First, you've got to get people motivated, engaged, and concerned about their own health. Then you've got to have joint efforts between the physicians, the employer, and the health plan.
MC: What role should each play?
Boress: People don't generally trust their employer or their health plan for information. They trust their family, friends, and doctors. So if physicians understand and are supportive of what is going on at the worksite and what resources are being offered by the employer and the health plan, then the physician can encourage people to participate, which would increase engagement. Physicians also told us that they wanted employers' help in motivating their patients to adopt healthy behaviors and in getting patients to adhere to medical and drug treatment regimens.
MC: So they have to work together?
Boress: Yes, but there's unfortunately very little communication between employers and plans and patients' physicians. Doctors know very little about the programs and resources available to their patients. When physicians do receive unsolicited information, they often just toss it. But if there were a concerted effort to let doctors know what was available to patients — particularly those with chronic conditions — and to make sure that people thought that health coaches and the information they received in the mail from their health plan and others was an extension of their own doctors' practice, we'd have a much higher level of engagement and involvement. As a coalition, we are going to be working with physician groups and other organizations to find how we can better help communicate that.
MC: What will you ask of health plans?
Boress: Health plans are the ones that contract with doctors and hospitals. They are the ones that communicate with the employee population, and they can carry the messages through, and so we see them as a very strong agent in working with employers.
MC: Can you point to an example of a program that motivates employees?
Boress: We conduct one program that is called Taking Control of Your Health. It's a value-based benefit design program for diabetics. Employers agree to waive or reduce employee copayments if the employee agrees to see a pharmacist who is specially trained as a diabetes educator on a face-to-face basis a minimum of four times a year. After every visit, the pharmacist provides a report back to the patient's physician or encourages the patient to go to the doctor's office for monitoring. People get healthier and we are able to reduce costs because people are not getting unnecessary emergency room care or hospital visits. What we really take away from this is that people see their doctor once or twice a year for 15 or 20 minutes, but they are at work 1,000 to 2,000 hours a year. There's a tremendous opportunity for the employer to recognize and help employees manage their health, and working with health plans and physicians can make a big difference.
MC: In what other programs are employers finding success?
Boress: Employers and health plans are doing a variety of programs on value-based purchasing, giving people choices that have financial implications. Employees who want an enhanced benefit plan with lower deductibles have to have fill out a health assessment, do biometric testing, and maybe take calls from a health coach or go to a workshop. While employees don't particularly like penalties, incentives do motivate them to change or to think about their behavior. And if we are ever going to reduce that health care trend, we have got to get people to take control of their health, to manage their conditions. I see more mutual accountability every year. The employer says, Look, I am going to offer you programs and information and resources, but I expect you to manage your health. I expect you to participate. You have got to be accountable.
MC: Are health plans recognizing this, or could they do more?
Boress: They could do more. Proactive health plans are the most successful. They identify opportunities and offer suggestions. They also make a real effort to get people engaged. When an employer pays for these programs, it wants the health plan to make sure people participate.
MC: Is the patient-centered medical home going to be a contribution to fixing the health care system?
Boress: A medical home is perhaps no more than an HMO without capitation. HMOs were always intended to be a primary care practitioner coordinating the care and resources for the patients enrolled. And it didn't work, even though our research always showed that people enrolled in HMOs loved them. But people chaffed at theoretically having to go through a gatekeeper. It's also going to be a real challenge for two- and three-person medical practices to offer the kind of integrated, coordinated care that the patient-centered medical home is all about. We saw a number of groups pulling out of HMOs because they felt that they couldn't make money on the payment. So part of the question is going to be, are you going to make it on fee-for-service or global payments? Groups are still going to have to manage their processes well, going to have to know what their costs are, going to have to be more efficient, and hopefully they will get electronic medical records and other support to enable them to do so. But we've got a long way to go before we see that as the ultimate solution.
MC: Your coalition is 30 years old this year. In what areas have employers made the biggest difference?
Boress: Leading employers address things based on their own internal data, assumptions of their populations, and what needs to be done. Those are the ones that are driving a lot of the changes in safety, quality, pay-for-performance, and transparency in our country. Many firms have lists of companies they benchmark against in terms of benefits. If one of their industry peers is doing something, they are probably going to try it because if it works for one company, it will probably work for another. Many developments, like the use of incentive programs and wellness programs, have really shown how employers can grow programs over time. And I think they will continue to do so.
MC: How do you see employers' influence on clinical care? The coalition led a coordinated effort to put standards of care in place across hospitals and health plans for coronary artery bypass grafts in 1993, and your work on diabetes care has been successful.
Boress: The medical profession has really let the train leave the station on quality and safety. Purchasers have jumped all over that and have driven that. We led the development of clinical pathways in the early 1990s. The role that employers can play is not to make clinical decisions or to tell doctors or hospitals or others how to act, but as the major payers — the ones who pay providers to deliver the care — we can be a real catalyst for change. We can bring together competing health plans, hospitals, doctors, and other systems and say, Look, this is an issue we have got to address on a community level. In that way, we can help drive improvement. We can ask, Why is it that 50 percent of primary care doctors are not offering evidence-based treatment to people with chronic conditions? And then we can develop programs to pay doctors who do meet the certain levels of quality. So our role ultimately is to challenge these providers who are just suppliers to us, just like the companies that provide us the steel, rubber, and glass we need to make our products. For years, we have only contracted with suppliers and vendors who can meet certain quality standards. That is the direction that health care is taking.
MC: What are the biggest areas of conflict and what are the areas of biggest consonance?
Boress: Health plans are employers' most important partner. They act on behalf of the employer, and they supply their workforces with important information and services. That relationship can make or break many of the objectives and goals of the employer. Plans need to know what the employer's expectations are for customer service, client services, reports, data, worksite programs, and a variety of things. And they need to sit down and work out a joint strategy with the employer. We need insurers to be much more proactive in identifying ways to improve the health and reduce the cost of a covered population. Then, we need them to report back to us. Employers want to know whether their employees are getting healthier because they are enrolled in this health plan. If the plan can't answer that question, it has a problem to fix. Employers also want their health plans to work much more closely with the other vendors the employer contracts with.
MC: To share data, or to create joint programs?
Boress: When I joined MBGH in 1991, employers were just beginning to carve out their drug benefits and call centers and health coaching, and now their data are all over. As employers have downsized their factories, they have also downsized the benefits offices. So employers are looking for integration. Some of the national plans are doing a better job of integrating services and providing customized reports. Employers are really looking to integrate their data, to be able to identify opportunities for improvement, and to have single Web sites for employees to access information. They also want vendors to refer employees to each other when appropriate.
MC: That sounds complicated. Are we heading back to single vendors?
Boress: Employers would prefer to have one group that manages everything. They just have not been able to find vendors that can meet that requirement and not treat them as they do everybody else but really understand their populations. Some employers have found that pharmacy benefits managers are more nimble and proactive, since they can see what prescription is filled at the pharmacy and act on that right away. They are going to their PBMs for disease management and data consolidation and asking everyone to feed them data. Those are things health plans need to learn to do.
MC: Speaking of pharmacy, how are employers handling the growth in specialty drugs?
Boress: Employers are quite concerned about specialty pharmacy and biotechnology. It is the fastest growing area of their drug spends, and it's going well beyond just rare diseases. These are miracle drugs for people who need them. It makes a huge difference in quality of life and a person's ability to be productive and at work, so employers cover them to a large extent. But employers need health plans and PBMs that can help them decide what the rules of engagement are for this. For example, people with chronic conditions often get a 90-day supply of normal drugs. Well, a 90-day supply of a specialty drug could be an enormous amount of money, particularly if the person only takes it for a week and then stops because of side effects or because it doesn't work for that person. We need to be able to develop programs that both educate and support employees and dependents who are on these drugs, and we need to build things into employers' benefit design that help people understand the value of the drugs and the importance of monitoring compliance and adherence. It's clearly an area of need, and one that is only going to be growing in the future.
MC: Thank you.
Small and mid-sized fully insured employers are most likely to exit the market. It's going to be a very interesting and challenging time for those companies.
The way we see it, health insurance reform ended up taking the day, and quality and cost containment and all of those other things ended up being stepchildren. What it has done is change the health care insurance marketplace.
Why is it that 50 percent of primary care doctors are not offering evidence-based treatment to people with chronic conditions? For years, we have only contracted with suppliers and vendors who can meet certain quality standards. That is the direction that health care is taking.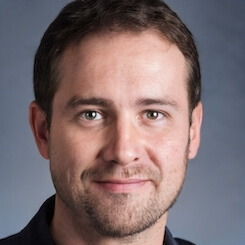 Paul Lendner ist ein praktizierender Experte im Bereich Gesundheit, Medizin und Fitness. Er schreibt bereits seit über 5 Jahren für das Managed Care Mag. Mit seinen Artikeln, die einen einzigartigen Expertenstatus nachweisen, liefert er unseren Lesern nicht nur Mehrwert, sondern auch Hilfestellung bei ihren Problemen.