Jeffrey D. Dunn, PharmD, MBA; Peter G. Ellis, MD; John L. Fox, MD, Ms; Ira Klein, MD, MBA; Maria Lopes, MD, MS; David B. Nash, MD, MBA; Lynn Nishida, RPh; Lee S. Schwartzberg, MD; Winston Wong, PharmD
Associate Vice President, Pharmacy Management, CareFirst BlueCross BlueShield
On May 7, 2010, at the Early Stage Breast Cancer Advisory Board meeting, held in Philadelphia, an expert panel of oncologists, physicians, pharmacy directors, and managed care payers discussed the current management of early-stage breast cancer and reached unanimous agreement on the necessity for closer collaboration among oncologists, provider networks, and managed care organizations in the diagnosis and treatment of cancer patients to ensure quality health outcomes.
THE EXPERT PANEL
Moderator:
David B. Nash, MD, MBA
Dean, Jefferson School of Population Health, Thomas Jefferson University, Philadelphia, Pa.
Jeffrey D. Dunn, PharmD, MBA
Formulary and Contract Manager, SelectHealth, Salt Lake City, Utah
Peter G. Ellis, MD
Deputy Director, Clinical Services and Associate Chief Medical Officer, UPMC Cancer Centers, Pittsburgh, Pa.
John L. Fox, MD, MS
Associate Vice President, Medical Affairs, Priority Health, Grand Rapids, Mich.
Ira Klein, MD, MBA, FACP
Medical Director, Northeast Region, Aetna, Hartford, Conn.
Maria Lopes, MD, MS
Chief Medical Officer, AMCHealth, New York, N.Y.
Lynn Nishida, RPh
Director, Clinical Pharmacy Services, Regence BCBS Oregon, Portland, Ore.
Lee S. Schwartzberg, MD, FACP
Medical Director and Senior Partner, The West Clinic, Memphis, Tenn.
Winston Wong, PharmD
Associate Vice President, Pharmacy Management, CareFirst BlueCross BlueShield, Baltimore, Md.
The panel acknowledged the contribution of all health care stakeholders, from the oncologist or treating physician to the patient and the patient's caregiver. Presenters at the meeting spoke on the current state of breast cancer management, the success of clinical pathways based on evidence-based standards of care, and advances in cancer diagnostics. The panel then debated the implications and the impact of such factors as physician practice behavior, clinical variation, comparative effectiveness research, and the influence of health reform initiatives. Out of these discussions and deliberations, the panel affirmed the following:
Evidence-based clinical pathways that incorporate new advances in cancer diagnostics are a powerful tool for effecting positive change in the management of breast cancer patients.
Positive health outcomes will be the driving force in the coming health care environment.
Collaboration among all stakeholders is the most effective way to reduce inappropriate utilization and waste in the health care system, contain health care costs, and assure quality patient outcomes.
The statement that follows highlights the expert panel presentations, discussions, and conclusions, and is intended to provide meaningful guidance to oncologists and other practicing physicians and to the payer community as they move forward to keep pace with new cancer diagnostics, biologic therapies, and disease management techniques to improve cancer care and achieve quality patient outcomes.
INTRODUCTION
An estimated 207,090 new cases of invasive breast cancer in women and about 1,970 in men are expected to occur during 2010 in the United States, and an estimated 40,230 women and men will die from breast cancer (ACS 2010). At the time of diagnosis, about 60 percent of breast cancers are localized (confined to the breast), 30 percent are regional (spread to surrounding tissue or nearby lymph nodes), and less than 10 percent are distant (metastasized to distant organs) (ACS 2010). As a rule, the more advanced the stage of breast cancer is at the time of diagnosis, the lower the 5-year survival rate — for localized breast cancer, the 5-year survival rate is 98 percent; regional, 84 percent; and distant, 23 percent (ACS 2010).
Although the incidence and mortality of invasive breast cancer has steadily risen over the last 50 years, recently that trend has begun to reverse. Since 1990, breast cancer mortality has declined by about 1.8 percent per year (ACS 2010). That decline may be attributed to earlier diagnosis, improvements in both local and regional therapy, and the adoption of effective systemic treatments. As a result, 5-year survival rates have steadily increased, from 75 percent in 1975 to 89 percent in 2004 (ACS 2010).
Two advances in treating breast cancer stand out: sentinel node biopsy, which emerged during the 1990s and revolutionized the treatment of early-stage breast cancer by identifying women who would not benefit from axillary node dissection, and, more recently, the personalization of treatment through the greater use of molecular diagnostics and imaging and the use of biologic, or specialty, drugs.
THE ERA OF PERSONALIZED MEDICINE
At a "roll-up-the-sleeves" workshop on the management of early-stage breast cancer, held in Philadelphia on May 7, 2010, an expert panel of health care providers and payers entered into a spirited discussion of the powerful currents shaping American health care today, not the least of which is the growth of personalized medicine. In that context, the panel placed molecular diagnostic tests in the forefront, because personalized drugs and treatment regimens will largely rely on such tests.
In the treatment of early-stage breast cancer, molecular diagnostic assays can identify biomarkers, such as the estrogen receptor (ER), progesterone receptor, and human epidermal growth factor receptor-2 (HER2) as well as certain genetic signatures. Test results, therefore, can inform critical treatment decisions to ensure that each patient receives optimal therapy and also spare those patients for whom adjuvant chemotherapy would provide no additional benefit and could increase morbidity.
The panel also recognized that the move toward personalized medicine will require that the clinical variance that now exists in treating disease in general and cancer care in particular will have to be addressed. Such variance, the panel agreed, may be contributing to inappropriate diagnosis and treatment, poor access to proper care, and escalating health care costs. The question, then, is how to begin effecting change.
Changing the medical landscape
Cancer costs today are increasing at an unsustainable rate, mainly as a result of what is called "waste" or the inappropriate utilization of health care resources.
Inappropriate utilization, David Nash, MD, MBA, at Thomas Jefferson University, pointed out, is largely a result of what can be called "unexplained clinical variation," that is, variation and disparity in how physicians treat patients and utilize available health care resources. This variation is driven largely by a lack of constructive feedback from colleagues, payers, and patients — if a physician does not know how his or her performance compares with that of a peer group, said Nash, that physician will simply continue practicing in the same inefficient way. Geography also plays a role — the delivery of health care services in this country varies not only by region and state, but also by ZIP code. Variation in clinical care also is a consequence of differences among medical specialty training programs, inconsistent payer practices, and a lack of granularity in treatment guidelines. "Guidelines are too broad — they're not actionable," said Lee S. Schwartzberg, medical director and senior partner, The West Clinic, in Memphis.
One important way to begin eliminating variation in medical practice is to implement standardized, evidence-based protocols to reduce unnecessary treatments. More targeted therapies is another way. As Nash put it, "If you combine changing the culture of practice with closure of the feedback loop, good economic information, and evidence-based guidelines and protocols, that will reduce waste." Schwartzberg pointed out that "access to care is starting to deteriorate, particularly in rural areas," and called for more dialogue among health care providers and payers to "align our incentives and provide care."
Taking it to a more granular level, here are other ways to begin changing physician behavior (listed in order of least important to most important):
Education. Although continuing medical education, lectures, grand rounds, and conferences are important and easy educational tools to implement, they are the least effective in changing physician behavior. These types of education should be reinforced, however, as ancillary methods to influence physician behavior.
Administrative changes. Any administrative change, positive or negative, can force a change in physician behavior. Prior authorization (PA) is a well-known example of how an administrative change can reduce utilization of a product or service; when PA is removed, utilization rises.
In an environment where evidence-based standards are implemented and followed, however, PA may not be needed. John L. Fox, MD, MS, medical director at Priority Health, in Michigan, pointed out that payers use administrative changes to induce behavior change because they are the least costly to implement. "An administrative change produces the fastest return," Fox said, adding that PA also is used to counter the influence of drug manufacturers. "The reality is we are stewards of the dollars that employers and others give us. If we have a trusted partner who we believe is acting in the best interest of everyone, we can remove the barriers. We will trust someone who has implemented a system that is working within agreed-upon boundaries."
Ira Klein, MD, MBA, medical director at Aetna's Northeast Region, in Hartford, said that simple familiarity is why payers rely on administrative changes to effect physician behavior, but also noted the need to change that approach. The clinical pathway initiative undertaken by the University of Pittsburgh Medical Center (UPMC), which involves payer and provider collaboration, is one model that is workable and is proving to be successful, said Klein. "It took many years, lots of buy-in, and a tremendous amount of new thinking."
Financial incentives. A positive financial incentive is the second-most powerful motivator in changing physician behavior. The panel agreed that financial incentives tied to process and patient outcomes would greatly reduce unnecessary utilization of resources and treatment disparities.
Nonpunitive feedback. Several decades of research show conclusively that the most powerful technique for changing physician behavior is good information delivered by a local peer in a nonpunitive way that is benchmarked against best performance (Eisenberg 1986, James 2009).
Typically, however, physicians do not receive feedback on their performance relative to a peer group unless something egregious occurs. Clinical pathways, such as those that have been established by UPMC and CareFirst BlueCross BlueShield, in Maryland, that are tied to financial incentives can bring about positive change in physician behavior. Winston Wong, PharmD, associate vice president, pharmacy management at CareFirst BlueCross BlueShield said, "For the most part, every group that signed up did participate above the compliance level."
Nash replied, "You measured and studied what works and what doesn't, you tested it, and you fed that information back to the people in charge, namely the docs." Jeffrey Dunn, PharmD, MBA, formulary and contract manager at SelectHealth, in Utah, noted, "It's shifting quality rather than just utilization or numbers."
Comparative effectiveness research
Comparative effectiveness research (CER) will affect the treatment of early-stage breast cancer through the greater inclusion of genetic and genomic assays to determine treatment approaches.
The Institute of Medicine considers genetic assays to be of such importance that it recently assigned them highest priority among health care topics deemed suitable for CER (IOM 2009). The 100 high-priority topics are divided into four quartiles, and 4 of the 25 topics in the top quartile deal with oncology: Prostate cancer management; management of ductal carcinoma in situ; imaging technologies for diagnosing, staging, and monitoring patients with cancer; and comparing the effectiveness of genetic and biomarker testing and usual care in preventing and treating breast cancer and other cancers.
CER will likely help physicians and purchasers identify the molecular diagnostic tests (among other health care products and services) that deliver the greatest value. Further, by exploring molecular diagnostics, CER could strengthen the "iron triangle" in clinical oncology — a sustainable provider network that can deliver high-quality care to all patients covered by a managed care organization (MCO); employers who must be able to afford the contractual terms under which the MCO can deliver that coverage; and the patients who deserve therapy based on the published evidence without having their treatment redirected by changes in the payment model.
The challenge, then, for MCOs and clinicians is to collaboratively establish a model of care that drives oncologists toward evidence-based medicine with measurable outcomes and also accents the role of personalized medicine in general and molecular diagnostics in particular to achieve quality patient outcomes and serve the needs of all stakeholders.
ONCOLOGY QUALITY OUTCOMES
By engaging oncologists to manage not just the therapies but also the whole continuum of care, including hospitalizations, emergency department visits, and end-of-life care, payers can shift focus away from drug margins and toward the totality of care. Working collaboratively, payers and oncologists can create shared savings that benefit all stakeholders. Further, oncologist-led disease and utilization management may be the best way to achieve collaboration among all stakeholders, because oncologists understand the technologies involved and how to achieve savings that will cause no harm to a patient and still enhance the quality of care and the quality of life. "It's important to have all of the stakeholders give up something so that we can all come to a position that is fair and appropriate clinically," said Dunn.
Clinical pathways, based on best clinical evidence and physician compliance with those pathways, is one model that has been shown to work. The difference between a pathway and a guideline is that a guideline defines the numerous acceptable treatment options that fall within the standard of care, whereas a pathway drives physicians toward a single treatment with predictable toxicities and minimal cost. The UPMC/Via Oncology model is one example of how clinical pathways, properly orchestrated, can provide both quality health outcomes and a cost benefit.
UPMC/Via Oncology pathways
UPMC is an integrated not-for-profit health system that provides health services and insurance in western Pennsylvania and the surrounding area. UPMC is the region's largest employer with 50,000 employees, 2,500 physicians, and 20 tertiary, specialty, and community hospitals. Its 180 academic and community-based oncologists serve 30,000 unique new patients annually using a "hub-and-spoke" model, where the hub provides inpatient and specialized treatment and the spokes represent 38 regional sites that offer outpatient care.
During UPMC's rapid expansion of its cancer service in the early 2000s, the quality, consistency, and efficiency of care that the network was providing were questioned. At the same time, third-party payer pressures were mounting.
"I was on the phone with a major Blues plan, and they said that 60 percent of their oncology network was hospital-based," said Peter G. Ellis MD, deputy director of clinical services at UPMC Cancer Centers, indicating that oncology had become a high-cost provider network. UPMC also obtained all injectables from Highmark Blue Cross Blue Shield in western Pennsylvania. Then, in 2005, the top leadership at UPMC and Highmark considered an idea that would save money and also provide good patient care. Simply put, the idea was to use the right drug at the right time.
In 2004, using data that had been collected on the use of bevacizumab (Avastin), recently approved by the U.S. Food and Drug Administration as first-line treatment for metastatic colon cancer, UPMC Cancer Centers implemented an appropriate-use guideline and 95 percent of patients (160/168) receiving bevacizumab were treated according to the guideline. Without this guideline, 22 patients would have been treated unnecessarily. Thus, the UPMC guideline helped save the insurer more than $1 million in 6 months (UPMC 2010). This positive experience led to the development, in early 2005, of a pathways system to inform and guide the appropriate use of therapeutics in medical oncology.
UPMC then established a wholly owned subsidiary, Via Oncology, to develop clinical pathways with the help of committees consisting of academic and community oncologists who were available to physician practices and payers throughout the country. Each pathway is a clinical algorithm that defines the single best evidence-based treatment for each applicable state and stage of cancer. If the literature shows multiple therapies are equally efficacious, the least toxic one is chosen, reasoning that it would reduce hospitalizations and emergency visits and not diminish the patient's quality of life. If efficacy and toxicities are comparable, cost becomes the criterion for selecting the best one. Common comorbidities are built into the pathways to provide an alternative treatment if the first-line treatment is contraindicated.
Ellis emphasized that 5 to 10 percent of medical spending today is on cancer and that payers are looking for solutions. "So how do you build that solution? It's got to be collaborative (Table). Oncologists have to engage with payers to manage the whole continuum of care, not just the drugs."
Oncology issues that demand a collaborative approach
Patient
Payer
Provider
Cost
Cost of copayments or coinsurance
Rising costs from price and utilization increases
Declining reimbursement; caught in the middle
Predictability
Understanding total cost of care
Real and actuarial projections of growth
Inability to assume risk due to cost uncertainty
Quality
Desire for assurance that treatments and physicians are best available
Concerns over quality adoption and adherence to evidence-based medicine
Difficulty monitoring quality in large practices with physically disparate sites
Complexity
Information overload on the Internet; disseminated tumor cells advertising creates confusion
Complexity of disease and evidence base; traditional tools don't work
Difficulty being an expert in many diseases with rapidly emerging science; personalized medicine
Source: UPMC/Via Oncology
UPMC now has 13 disease-specific committees, each with an academic and community chair, working collaboratively and under strict conflict-of-interest controls. Modalities covered include medical oncology treatment (infusional chemotherapeutics, biologics, orals); radiation oncology; supportive care, such as anti-emetics and white blood cell growth factors; and prognostic testing, based on the belief that when good evidence is available, prognostic testing should drive decisions to treat or not to treat.
MOLECULAR DIAGNOSTICS PERSONALIZE TREATMENT
Molecular diagnostics must be placed within the context of the complex issues confronting patients, payers, and oncologists alike with respect to the cost of cancer care, predictability of that cost, quality of care, and complexity of care.
In treating early-stage breast cancer, robust biomarkers, following biopsy or resection, can characterize a patient's risk of recurrence and the likely benefit of treatment. A genomic assay, or molecular analysis, that identifies the biomarkers allows clinicians to optimize chemotherapy for those patients with a high risk of disease recurrence or who are likely to experience a large benefit from chemotherapy, or both. If a patient is at low risk of recurrence or unlikely to benefit from chemotherapy, biomarkers could allow that patient to avoid chemotherapy toxicities while optimizing local and hormonal therapy. In other words, molecular analysis can personalize treatment. Several assays have been developed, some of which have been commercialized and are now in use in the United States. The MammaPrint (Amsterdam 70-gene assay, Agendia) and Oncotype DX (21-gene assay, Genomic Health) are two such examples. The panel focused on the use of Oncotype DX for early-stage breast cancer prognosis.
Oncotype DX. In developing Oncotype DX, Genomic Health identified 250 candidate genes that might be important in cancer prognosis. The expression of these genes was compared with data from three early-stage breast cancer trials to determine the relationship between gene expression and breast cancer recurrence (Paik 2004). This analysis enabled the candidate genes to be narrowed to a workable set of 21 genes — 16 cancer genes and 5 reference genes. The set of cancer genes consists of three individual genes and groups of genes associated with proliferation, invasion, HER2, and estrogen. The expression levels of the 16 cancer genes are used to calculate a recurrence score (RS) correlated with the rate of distant recurrence at 10 years. The RS ranges from 0 to 100, with a higher RS indicating a greater risk of recurrence. Three risk categories were established: low (RS <18), intermediate (18-30), and high (≥31).
Oncotype DX was validated in the National Surgical Adjuvant Breast and Bowel Project B-14 trial (Paik 2004), which demonstrated the benefit of tamoxifen in node-negative, ER-positive patients (about two thirds of breast cancer patients). At 10 years, patients in the low-risk group (51 percent of patients) had a lower likelihood of distant recurrence compared with the high-risk group (27 percent of patients), 6.8 vs. 30.5 percent (P<.001).
The RS also has been correlated with risk of death from breast cancer at 10 years in ER-positive patients treated with or without tamoxifen (Habel 2006) and with benefit from chemotherapy (Gianni 2005), such that the higher the RS, the greater the benefit on 10-year distant recurrence-free survival (See Figure, below).
Figure Kaplan-Meier survival curves showing that not all women benefit equally from chemotherapy and that the recurrence score (RS) predicts benefit in patients with a high RS while patients with a low RS do not benefit from chemotherapy. Source: Paik 2006
The National Comprehensive Cancer Network (NCCN) guidelines include Oncotype DX as an option for evaluating node-negative, hormone receptor-positive, HER2-negative patients with a primary tumor that has a diameter greater than 1 centimeter (cm) or is 0.6 to 1.0 cm in diameter with unfavorable features (NCCN 2010). If the RS is low, adjuvant endocrine therapy should be considered; if intermediate, then adjuvant endocrine therapy with or without adjuvant chemotherapy should be considered; if high, then adjuvant endocrine therapy plus adjuvant chemotherapy may be required. The NCCN advises that the RS should be used in conjunction with other elements of risk stratification. Use of the Oncotype DX assay has been incorporated into the UPMC and CareFirst BlueCross BlueShield clinical pathways.
The CareFirst BlueCross BlueShield Pay For Quality program
CareFirst BlueCross BlueShield, which enrolls 3.4 million members in West Virginia, Maryland, Washington, D.C., northern Virginia, and North Carolina, conducted an assessment of a clinical pathway that incorporated genomic testing. CareFirst began using pathways in August 2008 as part of its Pay For Quality program for breast, lung, and colon cancer treatment and supportive care, and in the following year expanded applicability to eight different types of cancer.
To assess the extent to which pathways incorporating Oncotype DX may be beneficial, CareFirst calculated the average cost of chemotherapy and supportive care and applied it to patients who were tested during two time periods: prior to July 31, 2008, and between Aug. 1, 2008, and July 31, 2009. Low-risk patients (RS <18), those who would not benefit from adjuvant therapy, accounted for half of the patients in both periods.
CareFirst's analysis showed that although a small minority of the low-risk patients received adjuvant therapy, the return on investment (ROI), cost of all Oncotype testing divided by the cost avoided in the low-risk patients who did not receive adjuvant therapy, increased from 1.79 during the first time period to 1.98 during the second interval, reflecting an increase in appropriate use of the test results (i.e., not treating). Had the testing results been applied to all the low-risk patients, the ROI would have been slightly higher: 1.95 and 2.05 in the respective interval (see cost analysis below.) It is worth noting that the RS of each of the 14 low-risk patients who received unnecessary adjuvant care was less than 10 rather than in the upper end of the low-risk range. The Oncotype test, said Wong, at CareFirst, is "really the only test out there that has passed the litmus test of being predictable and consistent in tying clinical benefit to utilization of the test."
CareFirst BlueCross Blue Shield: The Oncotype DX Business Rationale
Faced with oncology costs that were increasing at an annual rate of 25 to 30 percent, CareFirst implemented, in August 2008, its Pay For Quality Program based on clinical pathways that included the use of genomic testing for the diagnosis and treatment of breast, lung, and colon cancers. In the first year of the program, the Oncotype DX assay was highly recommended, and in the second year of the program, the assay was required for all appropriate early-stage breast cancer patients. Prior to August 2008, the average costs of chemotherapy and supportive care for 3,040 patients with breast cancer was $16,279 (chemotherapy=$9,704; supportive care=$6,575). In the previous 2 years, about 206 Onctotype DX tests had been conducted. During the first year of the Pay For Quality initiative, 364 Oncotype DX tests were recommended. Based on the following analysis, CareFirst concluded that, from a health plan perspective, the Oncotype DX assay substantially reduced costs.
Actual and potential return on investment in genomic testing for patients with a low risk of breast cancer recurrence
Prior to 7/31/2008
8/1/2008-7/31/2009
Oncotype DX tests completed, N
206
364
Low-risk (recurrence score [RS] <18), N (%)
98 (48%)
182 (50%)
Intermediate-risk (RS 18-30), N (%)
76 (37%)
125 (34%)
High-risk (RS ≥31), N (%)
32 (16%)
57 (16%)
Cost per test
$3,975
$3,975
Oncotype testing cost, total
$818,850
$1,446,900
Low-risk patients receiving chemo, N (%)
8 (8%)
6 (3%)
Low-risk patients not receiving chemo, N (%)
90 (92%)
176 (97%)
Total treatment cost (average)
$16,279
$16,279
Actual cost avoidance
$1,465,088
$2,865,062
Actual Return On Investment (ROI)
1.79:1
1.98:1
Potential cost avoidance
$1,595,318
$2,962,734
Potential ROI
1.95
2.05
Of the 364 women tested, 182 were low risk with 6 patients receiving chemotherapy; 125 were intermediate risk; and 57 were high risk. Cost avoidance for 176 patients was $16,000, a $2.8 million savings, yielding an ROI of almost 2:1. If 100 percent of the low-risk patients and 50 percent of intermediate patients had not received therapy, then the ROI would be close to 3:1.
As CareFirst's Pay For Quality program moves into its second year, the use of diagnostic tests will be further investigated with an eye to increasing collaboration among oncologists and other health care providers, payers, and patients.
MOVING TOWARD CLOSER COLLABORATION
The success of UPMC's clinical pathways and CareFirst's Pay For Quality initiative is promising. Both models present workable solutions to ensure that cancer care is provided in accordance with current evidence of efficacy data and in a way that incorporates the appropriate use of molecular diagnostics. Both programs are examples of how close collaboration among oncologists and other health care providers, payers, and patients can go a long way to containing costs without sacrificing quality care.
Stumbling blocks still exist, however. Maria Lopes, MD, chief medical officer at AMCHealth, asked, "What is the disconnect that is driving cost leading to variability rather than reducing it?" Lynn Nishida, RPh, director of clinical pharmacy services at Regence Blue Cross, in Oregon, asked "How do you intertwine with the primary care physician who also might be prescribing and may not be aware of clinical pathways?" Obviously, these issues need to be resolved.
As for other ways to reduce waste and inappropriate utilization and optimize oncology care, the expert panel was vocal: More standardized approaches to patient treatment and care such as clinical pathways, more targeted therapies, administrative simplification, alignment of incentives, building trust, decision and technology support, better data, more feedback, leverage science, and "upstream" consensus building.
As the presentations at this Early-Stage Breast Cancer Advisory Board meeting emphasized, MCOs and health care providers can and must work together within evidence-based guidelines that incorporate new technologies, such as molecular diagnostics to provide cancer patients — and, in particular, women with early-stage breast cancer — optimal therapy while reducing the unnecessary utilization of health care resources. It's time for all stakeholders to work together to achieve quality patient outcomes.
Molecular Diagnostics and Colorectal Cancer
In the United States, colorectal cancer is the second-leading cause of death from cancer in both men and women and the third-most prevalent cancer — an estimated 102,900 cases of colon and 39,670 cases of rectal cancer are expected to occur in 2010 (ACS 2010). Incidence rates have decreased in the past two decades, largely attributable to an increased use of screening tests (ACS 2010). Among adults younger than 50 years at average risk and for whom screening is not recommended, colorectal cancer incidence rates have been increasing by about 2 percent per year (ACS 2010).
Prognosis and treatment of colon cancer largely is based on disease stage. Fluorouracil-based chemotherapy is the standard of care for stage III (lymph node-positive) disease, but this regimen is controversial for stage II (node-negative) disease.
About 70 percent of patients have stage II disease for which there is no validated guidance for selecting adjuvant chemotherapy.
Selection of patients for adjuvant chemotherapy is subjectively based on risk assessment using a limited set of clinical/pathologic markers, and patient age, comorbidities, and preference.
Absolute benefit from chemotherapy is small, and chemotherapy has signficant short- and long-term toxicity.
Current risk markers (bowel perforation/obstruction, T stage, nodes examined, lymphovascular invasion, tumor grade) are not informative for most patients. Thus, there is a pressing need for accurate, individualized information on recurrence risk to improve identification of patients who require aggressive therapy. In the absence of markers that identify patients with significantly higher or lower proportional adjuvant chemotherapy benefit, the expectation is that adjuvant chemotherapy produces a similar proportional benefit across the population. As a result, absolute benefit with chemotherapy will depend on the patient's baseline risk, such that higher-risk patients with the same proportional benefit derive a larger absolute benefit compared with lower-risk patients. In about 15 percent of colon cancer patients, a defective DNA mismatch repair (MMR) mechanism is a key biologic characteristic, because it identifies patients with a markedly lower risk of recurrence without adjuvant chemotherapy (Ribic 2003). However, MMR is not yet a standardized marker in clinical practice.
MOLECULAR DIAGNOSTICS AND COLON CANCER
Using a strategy built upon the blueprint used to develop the 21-gene Oncotype breast cancer assay, Genomic Health has developed and validated a multigene RT-PCR assay for stage II colon cancer. Candidate genes — 48 associated with recurrence risk and 66 predictive of 5FU/LV benefit, culled from an initial pool of 761 candidates — were identified from four studies, two using surgery alone and two in which surgery was followed by 5FU/LV. These candidates were narrowed to a final set of 18 genes (7 prognostic, 6 predictive, and 5 reference genes). The 18-gene assay was validated in the QUASAR study (Kerr 2009).
The prospectively defined continuous recurrence score (RS) has been validated as a predictor of recurrence in stage II colon cancer patients following surgery and provides independent value beyond available measures. The continuous RS provides individualized assessment of recurrence risk and will have the greatest clinical utility when used in conjunction with T stage and MMR, particularly for the majority of patients for whom those markers are uninformative (about 70 percent of patients). This is the first demonstration that a prospectively defined gene expression assay can independently predict recurrence in colon cancer.
KRAS MUTATIONS
Mutated KRAS genes are detected in about 40 percent of metastatic colorectal cancer (mCRC) patients, depending on the testing method used. These mutations can affect tumor response to the epidermal growth-factor receptor (EGFR) inhibitors. Cetuximab (Erbitux) and panitumumab (Vectibix) have been approved for the second- or third-line treatment of mCRC. In 2009, the NCCN updated its guidelines for colon and rectal cancers (NCCN 2010), and the American Society of Clinical Oncology released a provisional clinical opinion recommending that all patients with metastatic colorectal carcinoma who are candidates for anti-EGFR antibody therapy have their tumor tested for KRAS mutations (Allegra 2009). The BlueCross BlueShield Association Technology Evaluation Center also has determined that KRAS testing is medically necessary for all patients who are candidates for anti-EGFR therapy (BCBS 2010). As part of CareFirst's metastatic colon pathway, KRAS testing is required for all cases in which cetuximab or panitumumab might be used, and only those patients with a wild-type KRAS tumor will receive those agents.
References
ACS (American Cancer Society). Cancer Facts & Figures 2010. American Cancer Society. http://www.cancer.org/Research/CancerFactsFigures/CancerFactsFigures/cancer-facts-and-figures-2010. Accessed Oct. 10, 2010.
Allegra CJ, Jessup JM, Somerfield MR, et al. American Society of Clinical Oncology provisional clinical opinion: testing for KRAS gene mutations in patients with metastatic colorectal carcinoma to predict response to anti-epidermal growth factor receptor monoclonal antibody therapy. J Clin Oncol. 2009;27: 2091-2096.
BCBS (BlueCross BlueShield Association, Technology Evaluation Center). KRAS Mutations and Epidermal Growth Factor Receptor Inhibitor Therapy in Metastatic Colorectal Cancer. http://www.bcbs.com/blueresources/tec/vols/23/kras-mutations.html. Accessed Oct. 10, 2010.
Kerr D, Gray R, Quirke P, et al. A quantitative multigene RT-PCR assay for prediction of recurrence in stage II colon cancer: Selection of the genes in four large studies and results of the independent, prospectively designed QUASAR validation study. J Clin Oncol. 2009;27:15S. Abstract 4000.
NCCN (National Comprehensive Cancer Network). NCCN updates guidelines for colorectal cancer. http://www.nccn.org/ about/news/newsinfo.asp?NewsID=194. Accessed Oct. 10, 2010.
Ribic CM, Sargent, DJ, Moore MJ et al. Tumor microsatellite-instability status as a predictor of benefit from fluorouracil-based adjuvant chemotherapy for colon cancer. N Engl J Med. 2003;349(3):247-257.
References
ACS (American Cancer Society). Cancer Facts & Figures 2010. American Cancer Society. http://www.cancer.org/Research/CancerFactsFigures/CancerFactsFigures/cancer-facts-and-figures-2010. Accessed Oct. 10, 2010.
Eisenberg JM. Doctors' Decisions and the Cost of Medical Care. Ann Arbor, MI: Health Administration Press; 1986.
Gianni L, Zambetti M, Clark K, et al. Gene expression profiles in paraffin-embedded core biopsy tissue predict response to chemotherapy in women with locally advanced breast cancer. J Clin Oncol. 2005;23(29):7265-7277.
Habel LA, Shak S, Jacobs MK, et al. A population-based study of tumor gene expression and risk of breast cancer death among lymph node-negative patients. Breast Cancer Res. 2006;8(3):R25.
James BC. A conversation with Brent C James, MD. Health reform debate overlooks physician-patient dynamic. Manag Care. 2009;18(12):31-34.
IOM (Institute of Medicine). Initial national priorities for comparative effectiveness research. June 2009. «http://iom.edu/~/media/Files/Report%20Files/2009/ComparativeEffectivenessResearchPriorities/ CER%20report%20brief%2008-13-09.ashx». Accessed Oct. 10, 2010.
NCCN (National Comprehensive Cancer Network). NCCN Clinical Practice Guidelines in Oncology: Breast Cancer. V.2.2010. http://www.nccn.org/professionals/physician_gls/f_guidelines.asp. Accessed Oct. 10, 2010.
Paik S, Shak S, Tang G, Kim C, et al. A multigene assay to predict recurrence of tamoxifen-treated, node-negative breast cancer. N Engl J Med. 2004;351(27):2817-2826.
Paik S, Tang G, Shak S, et al. Gene expression and benefit of chemotherapy in women with node-negative, estrogen receptorpositivebreast cancer. J Clin Oncol. 2006; 24(23):3726-3734.
UPMC (University of Pittsburgh Medical Center). Pittsburgh, Pa. Data on file. 2010.
Disclosures
This collaboration statement arose from the proceedings of The Impact of Molecular Diagnostics and Early Stage Breast Cancer Advisory Board Meeting held in Philadelphia on May 7, 2010, and supported by Genomic Health. This paper was independently peer reviewed. The financial supporter played no role in the peer review.
The members of the expert panel report the following for the past 12 months:
Peter G. Ellis, MD, is medical director of Via Oncology.
David B. Nash, MD, MBA, is a Humana Inc. board member.
Lee S. Schwartzberg, MD is on the speaker's bureau of Genomic Health.
Jeffrey D. Dunn, PharmD, MBA; John L. Fox, MD, MS; Ira Klein, MD, MBA; Maria Lopes, MD, MS; Lynn Nishida, RPh; and Winston Wong, PharmD, report having no financial arrangements or affiliations that could be construed as a conflict of interest with the development of this statement.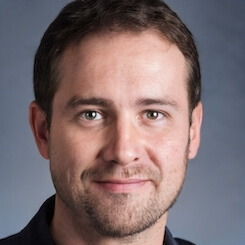 Paul Lendner ist ein praktizierender Experte im Bereich Gesundheit, Medizin und Fitness. Er schreibt bereits seit über 5 Jahren für das Managed Care Mag. Mit seinen Artikeln, die einen einzigartigen Expertenstatus nachweisen, liefert er unseren Lesern nicht nur Mehrwert, sondern auch Hilfestellung bei ihren Problemen.