Advocates say that what's lost in lowered copayments is more than made up by lowered downstream costs, but skeptics find the data unpersuasive
Emerging evidence is showing that pharmacy benefits that use value-based insurance design (VBID) may encourage more people with chronic conditions such as diabetes or heart disease to take their prescribed drugs. The incremental improvement may make the whole effort worthwhile.
VBID pharmacy benefits, in the form of reduced or waived drug copayments, have drawn employers' interest, but questions about the clinical and cost effectiveness of this approach linger. That may be because the payoffs — healthier beneficiaries, reduced health plan costs, and improved employee productivity — are murkier than the payout — higher outlays for pharmacy benefit managers (PBMs). And at least one critic calls this limited approach to VBID a perversion that is gaining traction thanks to big pharma. Nonetheless VBID advocates like A. Mark Fendrick, MD, co-director of the Center for Value-based Insurance Design at the University of Michigan, expect a boom in the use of VBID for preventative care, thanks to an enabling provision in the Patient Protection and Affordable Care Act and interim regulations published in July 2010. "It's a pretty exciting time to be talking about VBID," says Jennifer Boehm, an Aon Hewitt health management consultant.
VBID: The short definition
Niteesh Choudhry, MD, PhD, a Harvard researcher whose recent articles in Health Affairs have spiked interest in value-based drug benefits, describes VBID. "The basic idea is that we shouldn't link copayments with how much a service costs," he says. "We should link copayments with how much value is associated with that service. In fact, we should make that reciprocal, so that health services that have very low value should have high cost-sharing or copayments."
Choudhry recently published a study on a Pitney Bowes VBID pilot study that lowered or eliminated copayments on cardiac drugs for beneficiaries and dependents who had heart attacks. He reported a 3 to 4 percent increase in prescription compliance. An earlier study of his in 2007 found that full coverage for heart medications could reduce three-year health costs by almost $6,000 per person.
But VBID shouldn't apply to just any prescription, Choudhry says. "If we could increase medication use even marginally for highly effective medications there may be clinical and economic benefits to that," he says.
He's rather specific about what scenarios VBID should apply to: drugs for diabetics; anticholesterol drugs for people with heart disease; blood thinners for people at risk of heart attack or stroke; antihypertensives for people with high blood pressure; and antidepressants for individuals with clinical depression.
More employers are getting interested in the idea of VBID for these drug profiles, according to Cyndy Nayer, president and CEO of the Center for Health Value Innovation. "About 18 months ago we began to see the escalation in programs that drop co-pays," she says.
A 2010 Aon Hewitt survey reported that about half of participating employers had a formal health care strategic plan, and a 2010 Towers Watson survey found that about half of large employers had a value-based drug benefit. A Mercer study showed that more employers are jumping on board with the concept
Inconclusive evidence on return on investment may explain why even more employers are not embracing VBID. "VBID is a great concept, but the math models are still evolving," says Tim Watson, executive director of the Pharmacy Benefit Management Institute. Adds Troy Koch, Pharm D, MBA, director of pharmacy sales support at Humana, "Everyone is looking for something that has a quick return on investment. Value-based is something they're interested in, but when they understand it's not a guaranteed return, they quickly move on to something else."
One critic says VBID consists of more than only lowering drug co-pays. "VBID in terms of how it was originally conceived is not how it's being implemented in the marketplace," says Brenda Motheral, BPharm, MBA, PhD, president of the health benefits consultancy CareScientific. "What's being implemented is co-pay waivers for selected therapy classes. Value-based design is a much broader concept around aligning cost sharing across the spectrum to have higher co-pays and cost sharing for things of lesser value and lower co-pays for things of greater value."
The compliance conundrum
Out-of-pocket cost is but one reason people don't take their drugs. "We have noticed that for every $1 increase in co-pay there's about 1 percent decrease in compliance," says Brian Sweet, WellPoint's chief pharmacy officer.
In addition to the Pitney Bowes experience that Choudhry studied, Fendrick documented nine case studies of VBID drug programs in his 2009 report "Value-based Insurance Design Landscape Digest," each with varying results.
And last year Cigna released results of a program that discounted drugs for participating diabetics who lowered their blood sugar levels. Participants were 3 percent more likely to have their blood sugar under control than those not in the program, and they showed a 4.5 percent increase in blood-sugar lab testing. Cigna cited a 2005 Medical Care study that showed reduced overall health savings of up to $8,000 when a person takes prescribed drugs 80 percent or more of the time.
Allure of drug compliance
"Increasing adherence may be a more efficient health strategy than most of what we tend to do in health care delivery right now," Choudhry says. "It likely costs less to improve adherence than to develop new drugs and technologies."
Pharmacy benefits are a natural starting point for VBID, Aon Hewitt's Boehm says. "It's certainly the easiest to administer, and all national PBMs can do it and do it pretty well," she says.
But is getting beneficiaries to take the drugs they're supposed to worth the cost? "That depends on what cost it takes to get there," Motheral says. She cites the documented compliance improvement of up to 4 percent, as reported in Choudhry's Pitney Bowes' study and others, as "an additional week or two of therapy." The implication is that the increase in drug compliance is so incremental that it would make little difference over a year of therapy.
"You're talking many thousands and tens of thousands of dollars that's being given away to patients for which there is little impact in terms of improving their compliance," she adds. She and a co-author published a "VBID Calculator" that showed an additional cost of about $230,000 across three drug classes for a 10,000-member group.
But cost isn't the only reason people don't take their drugs. "It doesn't matter if you give away the medications for free or try to pay people to take them; for most people, that will not change their behavior," Motheral says.
Advocates for lowered drug copayments acknowledge that. "There are a lot of things that contribute to nonadherence, and lowering copayments may not be enough in and of itself," Choudhry says. Among those other contributing factors he points to is health system complexity.
Sweet says that became obvious with WellPoint's programs. "For VBID to work, you need to do two things: One, you need to modify the incentive over time so people don't become used to it; and two, you need to layer the benefit design and the incentive programs with health coaching," he says.
Coaching and rewards
Humana's experience is similar. "If you only lower co-pays then the folks who weren't compliant may be compliant for a while and then revert to their prior behavior," says Mark Morse, Humana's director of pharmacy, clinical sales, and segment support. "There has to be that coaching and rewards system in place to address the underlying condition as well as the ongoing behavior change."
Actually, incentives to get people to take their drugs have to be individualized, Motheral says. "The reality is, if providers want to improve compliance, they need to implement a program that is very patient-tailored, one that diagnoses the reasons the patient is not compliant," she says.
Even short-term savings may not be sustainable. WellPoint's pilot program with the employers of Maine targeted about 2,000 people with diabetes among 40,000 beneficiaries. The target group's adherence rates increased from 77 to 86 percent after the program launched, and participants had an adjusted average cost of $1,300 less over 12 months, according to Fendrick's report. But, Sweet says, "We did another analysis a year later after that first analysis, and that second analysis actually showed no significant savings, but rather a shift in costs associated with office visits, labs, and medications and a decrease in costs associated with ER visits and hospital admissions."
So what's in it for the payer? Anita Dasmahapatra, MD, senior director for physician advocacy at Medco Health Solutions, says the incentive — and any potential cost — accrues to the employer. "Employers, once they understand that, and health plans, if they have integrated systems — it makes perfect sense for them to spend the few extra dollars to get these people adherent with their medications," she says.
Motheral isn't so sure. "I've been in the industry long enough that to see that every 5 or 10 years you will see different strategies used to keep cost sharing as low as possible and demand for pharmaceuticals as high as possible," she says.
Only time will tell if applying VBID to drug benefits is just a passing phase or if it's an idea whose time has truly come.
"For every $1 increase in co-pay there's about 1 percent decrease in compliance," says Brian Sweet, WellPoint's chief pharmacy officer.
One study found that full coverage for heart medications could reduce three-year health costs
by almost $6,000 per person.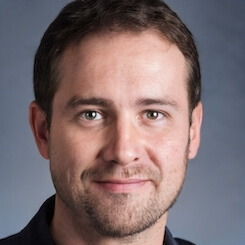 Paul Lendner ist ein praktizierender Experte im Bereich Gesundheit, Medizin und Fitness. Er schreibt bereits seit über 5 Jahren für das Managed Care Mag. Mit seinen Artikeln, die einen einzigartigen Expertenstatus nachweisen, liefert er unseren Lesern nicht nur Mehrwert, sondern auch Hilfestellung bei ihren Problemen.