What if you asked your members to participate in decisions about their benefits and the care they receive? "Everyone's afraid that patients will have unrealistic, costly expectations and demands. But for 30 years now, when we involve them in discussions, we often find they have practical, less costly suggestions," says Beverley Johnson, president and CEO of the Institute for Patient- and Family-Centered Care in Bethesda, Md.
Including consumers in determinations affecting their own health care had been a slowly growing trend. Now, Johnson sees momentum building. "Where it's new is at the health plan level. Instead of just doing surveys, having members on working committees and councils is where you really start seeing change in the nature of conversations about improving safety, quality, and the experience of care," she finds.
How members participate
Seattle-based Group Health Cooperative has members participating throughout its system. "They keep us patient-focused, at every level," says Anne-Marie LaPorte, director of governance services.
At Geisinger Health Plan in Pennsylvania, "We always try to get our members to do what they need to for their own health," says Duane Davis, MD, chief medical officer and vice president. When Geisinger Health Plan decided to invite members to join its technology assessment committee, he recalls, "We thought they might not understand the technology, with all the methodologically complex data. But they read all the material, and ask good questions — sometimes some of the toughest ones we get. They'll call us on things, like pointing out that only 14 people were in a study they read." Typical questions: "Will this really improve the net quality of care?" and "Is this better or more effective for me as a patient?"
Johnson says, "What we've missed in health care is bringing in, in a substantive way as part of a dialogue, the patients' ongoing perspective. It often includes subtle, small things to improve care."
Of course, the patients' perspective in these programs is somewhat filtered. Some of the laypeople from member companies who sit on the working committees and councils at Geisinger, Group Health, and other health plans contacted are representatives of the businesses' human resource departments.
Davis, who chairs Geisinger's quality improvement committee, says that these members "give us a real-world view, from people who don't deal with health care all day, every day. We may not even be aware of things they tell us about."
Members have said, for instance, "You may not know about this barrier that we see as patients" or, "If you presented that information in a certain way, we would understand what you want us to do."
"Laypeople actively engage in discussions and deliberation and vote just as other members do," observes Bret Yarczower, MD, a medical director who co-chairs the technology assessment committee at GHP. "They ask about details of a procedure and question the evidence. They may also personalize what's under review, or give a perspective of how a patient might perceive a given intervention. They broaden the perspective of the committee."
At each meeting, Group Health's medical technology assessment committee reviews new, expensive technology. "Consumers provide great perspective," LaPorte declares. "Patients read all the research on both safety and efficacy, point out if the data seem flawed, and make recommendations about the need to buy. Many times, they'll say there's not enough data to support buying this, which leads to savings." Among the procedures and devices rejected since 2010: HDR radiation therapy for prostate cancer; implanted pain pumps for patients with chronic non-cancer pain; and radio-frequency ablation of Barrett's esophagus with dysplasia.
Missed appointments
A Group Health committee that considers the care for the elderly has begun looking into missed appointments. "We're exploring how much money is being lost all along the clinical stream," says LaPorte. "In our big system, the figure could be in the millions of dollars." This particular committee is just advisory and consists only of members.
Phillip Krebs, manager of medical policy and clinical guidelines, who co-chairs the technology assessment committee, says Geisinger will not refuse to cover a service solely on the basis of cost. Each committee's focus is on quality of evidence, demonstrated outcomes, and safety. However, "All these decisions have cost consequences — something can be a more or less costly intervention. If it's demonstrated that the [potential] service is safe, our emphasis is on the health benefit, not the cost. There can be a positive or negative effect on premiums," Krebs adds. "Almost by default, improving a member's health care may have a downstream benefit, by avoiding later costs, like readmission."
Several years ago, Geisinger's technology assessment committee considered Oncotype DX. This individualized genetic profiling technique for early stage breast cancer assigns a recurrence risk score. If the score is high, chemotherapy is recommended. With a lower risk score, an oncologist and patient may feel reassured enough to decide she can be spared chemotherapy's toxicity and discomfort. When the committee first reviewed Oncotype DX, it was early in the development and the committee did not believe that there was enough evidence to support coverage.
As evidence accumulated, the chairmen brought it back to the committee for reconsideration. This time, the members did approve Oncotype DX. Krebs calls this an example of "a service with a cost assigned to it that could result in lower total costs later on by avoiding both a risk [chemotherapy] and a costly treatment."
Proton beam therapy, a type of radiation delivery, had been researched and tested for certain indications before it was brought to Geisinger's technology assessment committee. During lengthy discussion, plan members questioned whether the new therapy was necessary, expensive, or hard to produce.
Because good evidence showed that other existing methods provide the same benefit for most tumors, the lay members said, "There's an added cost but no net increase in quality of care," and voted against the expense. And the full committee agreed.
However, Geisinger's discussion of proton beam therapy ultimately required a two-pronged solution. Yarczower, the Group Health medical director, explained to the committee that while it is very costly, "for intracranial tumors, which need a very high level of precision, this is probably the best approach for treatment." The committee then approved proton beam therapy for this particular diagnosis, but not for other types of tumors.
Surgical option
Lay members of Geisinger's technology assessment committee were also involved in discussion of sleeve gastrectomy, a surgical option for morbidly obese patients with comorbidities. They may not be good candidates for other bariatric surgical interventions, like laparoscopic gastric banding and gastric bypass. The questions for Geisinger's technology assessment committee at its January 2011 meeting were:
Is the evidence sufficient to evaluate sleeve gastrectomy?
Does the evidence show that it gives a safe, enduring health benefit?
Is it approved by the FDA?
After a bariatric surgeon's presentation and discussion of the research material each participant had studied beforehand, the committee deliberated. "The decision was whether to recommend this option to the health plan, based on whether it meets our criteria, and what coverage criteria should be developed," Yarczower says. Since the committee's determination that the evidence is sufficient to recommend sleeve gastrectomy, plan revisions have been completed. "A new medical policy of coverage for this procedure is now in effect."
In January, Group Health's pharmacy and therapeutics committee, concerned about morphine and oxycodone abuse, considered adding another long-acting pain medication as an alternative. A Group Health member spoke passionately against offering another narcotic, despite potential savings. "With her serious worries about community drug abuse, she was against adding another strong, long-acting drug. Her opinion carried the day," LaPorte recounts.
Asking physicians and plan administrators how to fix a system often produces the most expensive solutions, Johnson contends. "But inviting patients to participate gets you to the most important, real issues," she says. Concerned about medication errors, MCG Health Partners in Augusta, Ga. asked members on an advisory council about medication safety. They responded, "We know what medications we take, but in the hospital you hand us a pill, and say 'Here are your 10 p.m. meds,' without telling us what they are. We need to know.'"
Acknowledging members' uneasiness regarding inpatient medications, MCG now has night nurses print drug information to give along with the dose. "It's inexpensive, but a tremendous value," says Johnson, who recommends greater focus on educating members about all their prescriptions. "They want to know more about what they take, why, when, and what side effects to look for."
Focus on education
Lay members on committees often press for patient education. To cut costs, Group Health had decided to eliminate Resource Line, a program that mailed members brochures on health topics such as incontinence and smoking cessation. Group Health members on a medical center advisory committee concerned with care for the aged insisted on the need to have a hard copy of information on important health topics mailed to homes, especially for seniors. They asked Group Health to rethink the decision. The postal program was reinstated.
Education was also an important concern when Group Health's P&T committee discussed gabapentin for epilepsy at its January 2011 meeting. Its two plan members provided substantial suggestions about educating both providers and the several thousand patients who might take the drug. As Group Health develops its communications plan, member feedback will influence the educational component.
Stakeholders' interest
Davis sees a bottom line for having consumers on Geisinger's committees. "Our members care a lot about costs, because it affects their premiums."
For Yarczower, " It's important for us that they be there, because they are stakeholders. So we think it's important to welcome them at the ground level, where these decisions are made. We're mindful that every decision we make has members at the end of it."
"Inviting patients to participate gets you to the most important, real issues." —Beverley Johnson, CEO and president of the Institute for Patient- and Family-Centered Care
---
Our most popular topics on Managedcaremag.com
---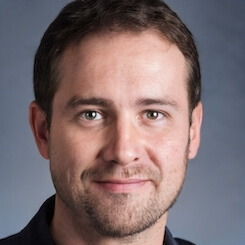 Paul Lendner ist ein praktizierender Experte im Bereich Gesundheit, Medizin und Fitness. Er schreibt bereits seit über 5 Jahren für das Managed Care Mag. Mit seinen Artikeln, die einen einzigartigen Expertenstatus nachweisen, liefert er unseren Lesern nicht nur Mehrwert, sondern auch Hilfestellung bei ihren Problemen.