It's one thing to encourage efficiency on the technical side, but do you really want your radiologist to read 50% more scans or X-rays per hour?
Just like every other payer in the country, Medicare has been looking for the best approach to reining in the high cost of imaging. And when the Medicare Payment Advisory Committee discussed the problem in its new report, its experts highlighted some trends that have concerned payers for years.
Physicians have been buying more and more imaging technology and dictating the increasing use of imaging services, reports MedPAC, which was set up to advise legislators on Medicare policies. The advisers noted earlier studies underscoring the high rate of use by physicians who were engaged in self-referral, criticizing an imbalanced payment system that rewarded these doctors with higher fees from Medicare.
At some point, MedPAC hopes to see the CPT codes changed so that the agency can bundle payments — something that Medicare has already done with great effect in dialysis services. But between now and that better day, MedPAC offers a plan to trim costs by whacking the professional service fees associated with same-day follow-up imaging work for the same patient.
Six years ago, CMS tried to rein in imaging costs by slashing payments by 25 percent for the technology charge on second and subsequent imaging services for a patient on the same day. If a patient received an MRI of the pelvis and a subsequent MRI of the abdomen, the lowest of the two imaging bills was reduced by 25 percent.
In its report, MedPAC didn't offer a specific percentage that it hopes to cut from the professional service fee, but it escaped nobody's attention when its chart on the effect of such cuts demonstrated how the new approach could slash payments on same-day professional services by starting with a 25 percent reduction on the first in a series of tests completed by the same practitioner, to be followed by another 25 percent reduction from the second service and any follow-up work. And MedPAC is also suggesting that all imaging work done by high-volume practices be subjected to pre-authorization.
Not surprisingly, several of the groups that represent the profession bristled at the suggested cut in fees, and some of the biggest radiology benefit managers, which work to manage imaging costs for insurers and self-insured companies, quickly sided with MedPAC's critics.
"We have many problems with this," says Maurine Dennis, senior director of economics at the American College of Radiology. The advisory commission, she says, "dusted off" a GAO report on same-day efficiencies which used a methodology the GAO never shared and "didn't make any sense" anyway. And while you can make an argument for greater efficiency on the technical side, earning more for the same imaging technology through higher volumes, the same approach doesn't apply to professional services, where a practitioner sits down and evaluates an image.
Interpretation needed
"For every test an imager performs, there must be an interpretation," says Dennis. "If they do an MRI or CT or whatever, they do an interpretation for each." ACR's own study of the problem suggests perhaps a 5-10 percent gain in efficiency for professional services, she says, and ACR is taking those numbers to CMS in an attempt to head off what it sees as a punishing cut in payments.
The pre-authorization requirement for high-volume practices will be on ACR's agenda as well.
"We have problems with pre-authorization," says Dennis. "It creates an extra layer of hassle for the physicians; it creates an additional level of bureaucracy."
CMS isn't the only group that the ACR plans to meet with. In the past, says Dennis, private payers have moved to essentially copy the CMS approach. So the radiology industry wants to avoid cuts on the private side as well.
Says Dennis: "Anything that is going to be a savings to them, they pick up on. It just goes a little more slowly."
But don't expect CareCore National to follow Medicare down the path to cutting costs on the professional service side of imaging, says Joel Canter, MD, senior medical director and co-founder of the company, one of the biggest RBMs.
CareCore, says Canter, actually beat Medicare to the punch of cutting technology payments by 50 percent for imaging contiguous body parts utilizing the same modality. And the prior authorization policy that MedPAC proposes has been in place for all CareCore's high-cost imaging services for some time. But he says that MedPAC is just wrong when it comes to assuming that it can squeeze more efficiency out of the professional component.
"Radiologists sitting in a reading room, providing professional services save very little time and effort reading scans on different body parts," Canter says, particularly when they handle different types of tests, like an MRI and CT scan. "They have to call up the case, take the same time reading it. The amount of work doesn't change much. We have no intention of following Medicare if they follow through on the professional side. It's not appropriate."
"Interpreting is much more controversial" than the tech side of the equation, agrees Michael Pentecost, MD, the associate chief medical officer at National Imaging Associates (NIA), a radiology benefit manager and subsidiary of Magellan Health. "To be truly fair about it, a payer would need to examine a careful time-and-motion study to see if there really would be any economies of scale."
No sure thing
NIA followed Medicare's lead on cuts in the payment for technical services, says Pentecost. And bundling would have to be carefully considered once Medicare felt the codes had been properly adjusted and payers were ready to roll it out. But even if Medicare does adopt the suggested cuts on professional analytics, NIA isn't planning to follow suit automatically.
What NIA has advocated is an efficient approach to prior authorization.
"We've always concentrated on the appropriateness of studies more than unit cost," says Pentecost. "If one can avoid an exam that a patient doesn't need, then the unit cost is zero."
Authorization requests
That position has resulted in a system that's become widely used by health plans and millions of their members. Some 250,000 times a month, providers submit authorization requests to NIA. If the test is rejected, then the provider may appeal immediately to a nurse and follow up with an appeal to a doctor.
"The radiology benefit managers are well entrenched in the system and they are well organized, functioning smoothly," Pentecost adds. "Patients and physicians would not tolerate prior-authorization programs otherwise."
NIA actually commissioned Milliman to do an actuarial study on what would happen if Medicare adopted the prior authorizations in fee-for-service Medicare, just as NIA uses that method for Medicare Advantage plans. Milliman concluded that FFS Medicare would save $13 billion to $24 billion over 10 years.
CareCore has studied designated practices that follow the prior-authorization criteria, earning low rejection rates. But once the prior-authorization rule is lifted, says Canter, higher utilization rates and their resulting higher costs inevitably follow.
"Utilization and requests for studies soar," says Canter. "They know the criteria, but when they don't have to use them, utilization rates go up."
One of the biggest improvements in efficiency still lies ahead, says Canter, when practices routinely employ electronic medical records. Then the RBM's computer can spit out an immediate approval or rejection. At the moment, precertification can be done on the Web, but few practices are doing it; many do not even have access to the Web.
---
Our most popular topics on Managedcaremag.com
---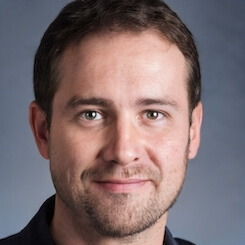 Paul Lendner ist ein praktizierender Experte im Bereich Gesundheit, Medizin und Fitness. Er schreibt bereits seit über 5 Jahren für das Managed Care Mag. Mit seinen Artikeln, die einen einzigartigen Expertenstatus nachweisen, liefert er unseren Lesern nicht nur Mehrwert, sondern auch Hilfestellung bei ihren Problemen.