Health plans are expanding MTM — once considered a Part D mainstay — to their commercial businesses.
Results from an ongoing North Carolina medication therapy management program show just how far MTM services have come, plus the value they offer health plans and patients.
A five-year-old statewide MTM program for Part D members, called Checkmeds NC, has been successful in transforming MTM into a real patient care service: face-to-face consultations have replaced marginally effective telephone screenings, dramatic cost savings have been documented, and a chain based in North Carolina is transforming its back-of-the-store operations to accommodate MTM.
On a larger geographic scale, outside of North Carolina, one expert says health plans are seeing value in MTM and expanding it beyond Part D plans into their commercial business.
"Much of the early effort in Part D plans around MTM involved telephone screening of high risk enrollees," says Vince Steven, RPh, Checkmeds business director. "Use of face-to-face community pharmacist encounters was limited. The pharmacists involved in creating the Checkmeds NC program believed strongly that the MTM intervention should be face to face."
The program was launched in 2007, funded by the NC Health and Wellness Trust Fund and administered by the Department of Health and Human Services. Its objectives included those face-to-face services and established clearly defined services whose effect could be measured statewide.
Its services include an annual comprehensive medication review plus follow-up consultations such as patient compliance, patient monitoring, and prescriber consults.
In the first seven months of 2010 there were 320 participating pharmacies and 11,671 patients received services through 23,826 encounters. Checkmeds has been described as a huge financial success.
"According to an auditor's report, for every dollar spent on the Checkmeds program, $13.55 was returned as savings — both to the patient and to the health care system — through reduced hospital admissions, increased physician office visits, and switches to generics," says Ginny Klarman, program manager.
"In the benefit-cost analysis, costs included the dollars spent directly on a specific program and benefits estimates were derived from such items as medical care costs that were avoided, estimated dollar values of services provided, and savings in costs of medications."
In 2010, the savings totaled $13.2 million, based on an investment of slightly less than $1 million, says Klarman.
The program has spurred significant changes in one chain drug store. "In part, because of what we learned through Checkmeds , we have a full-scale effort to adapt many of our store layouts and also build MTM into our daily operations," says Mark Gregory, RPh, and a VP at Kerr Drug, the chain based in North Carolina.
Startup issues
Checkmeds put Kerr on a steep learning curve. "There were startup issues in getting to where we are now. In 2007 we had a hub-and-spoke model, where selected pharmacists provided MTM at a primary store and traveled to spoke locations for other visits," says Gregory. "But we found problems with no-shows, and patients wanted to interact with the pharmacist they knew."
The company eventually moved away from that model. Now, MTM is built into the daily workflow at most locations. That has had its own challenges. "Seemingly simple tasks like scheduling appointments were a hurdle; pharmacists are not used to having appointments, and appointments affect all staff in some way, so we had to figure out the best way of incorporating them into the entire workflow," says Gregory.
MTM uses IT
"A critical part of Checkmeds was a documentation platform," says Gregory. The programs required all participating pharmacies to use the same software package, so there would be one consistent database to track program details and data.
The software came from Outcomes Pharmaceutical Health Care (a similar program is available from Mirixa). One of its modules is called the targeted intervention program. It uses clinical rules, such as an 80 percent medication possession ratio, to identify underuse, and alerts the pharmacist," says Brand Newland, PharmD, vice president at Outcomes.
"Another is the drug adherence workup — a tool that helps the pharmacist work through adherence by identifying underlying reasons and eliminating those barriers," says Newland.
One of the most important modules calculates the value of MTM interventions. Pharmacists must document the estimated cost avoidance (ECA) for every MTM claim. The pharmacist chooses the level of impact that each service has on potential additional costs.
"There are seven severity levels from improved quality of care to a life-threatening event," says Newland.
Each claim goes to an external reviewer to see if there is justification for that ECA level, and then a national average cost is added. Avoided costs range from additional medications to hospitalization. The entire ECA algorithm is based on a study in Archives of Internal Medicine.
Gregory says one missing component of MTM packages is a direct interface with pharmacy practice management systems, the ones that handle prescription and dispensing. The result is that medication problems that appear during dispensing are not directly linked to the patient record in the MTM system, but most pharmacies have developed some type of work-around.
Value for health plans
Newland says health plans are finally starting to realize there is value in MTM services "We have three health plans that started with MTM in Part D and now they have added their commercial lives. We have worked with CareFirst BlueCross BlueShield since 2006 on Part D and in August CareFirst announced it was adding its entire commercial business with about 1.2 million lives."
Also, "health plans see that MTM services can have a positive impact on their Part D star ratings, which determines quality-based payments to the plan," says Newland.
Kerr's Gregory describes one of the important benefits of MTM services. "The system for dispensing medications is fragmented. Patients who are taking multiple medications are likely to be receiving them from multiple pharmacies and mail order, which produces many different problems. We need to eliminate these problems, and a face-to-face comprehensive medication review that brings all medications together is the best way of doing that."
Gregory says plans can take an additional step to increase the value of pharmacy benefits. "They can look at benefit design and provide incentives to participate in MTM services." –
---
Our most popular topics on Managedcaremag.com
---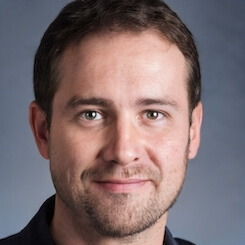 Paul Lendner ist ein praktizierender Experte im Bereich Gesundheit, Medizin und Fitness. Er schreibt bereits seit über 5 Jahren für das Managed Care Mag. Mit seinen Artikeln, die einen einzigartigen Expertenstatus nachweisen, liefert er unseren Lesern nicht nur Mehrwert, sondern auch Hilfestellung bei ihren Problemen.