If UnitedHealth Group's effort to buy a large physician group proves successful, clinical execs will have even more oversight
People were caught off guard when UnitedHealth Group announced in early September that its OptumHealth services unit plans to buy Monarch HealthCare, a 2,300-physician group in California — people like Tommy Bohannon, vice president for hospital-based recruiting at the search firm Merritt Hawkins.
"We have not had an instance where an insurance company has approached us and said, We are hiring a group of physicians — help us find them. If organizations haven't approached us about doing that, then it's likely not that prevalent," says Bohannon.
Glen R. Stream, MD, president of the American Academy of Family Physicians and a practicing family physician, was also surprised. "This was not on people's radar screen," says Stream. "It certainly was not on mine. We as a professional organization representing family physicians were focused on the dynamic of ACO development as it related to hospitals."
If the health plan is the organizer of an ACO, Stream adds, medical directors will need to work more closely with physicians. Stream sees the OptumHealth purchase as a response to the ACO evolution, a cornerstone to health reform.
Bohannon thinks it's an interesting move no matter how health care reform pans out. "If the ACO concept proves to be a logical, sustainable model after the health reform picture comes more into focus, one could easily argue that an organization (be it a hospital, health plan, large physician owned/driven group) that has assembled a large enough mass of physicians to hit the 5,000-Medicare-patient threshold would be well-positioned to make the transition," says Bohannon.
Larry Renfro, Optum's CEO, who, it should be noted, was not taken by surprise by the OptumHealth/Monarch deal, simply states that "Optum shares Monarch HealthCare's commitment to bringing patients, physicians, hospitals and health care payers closer together in the mission to increase the quality and affordability of care." The deal is to be finalized this year.
OptumHealth is one of three business units of Optum, the others being OptumInsight and OptumRX. Optum's goals are to better connect, through technology, the disparate parts of the health care system with the aim of bolstering wellness programs and disease management. It turns a nifty profit. At the end of the second quarter, from its three business units, Optum had earned $662 million.
UnitedHealth might not be the only insurer to make such a move. The more he thought about it, the more Bohannon felt that "you can make a compelling case that it would make a lot of sense."
The argument can be made that physicians already "work" for insurance companies, says Bohannon, and what the OptumHealth deal does is essentially cut out the middlemen such as medical groups and hospitals.
He adds that the OptumHealth move most likely would have occurred even without the passage of the Affordable Care Act. "The connection is that you've got a large, unprofitable system working with finite resources trying to treat X number of patients."
Increase efficiencies
The Affordable Care Act, Bohannon says, attempts to make the system more profitable while expanding access. "The only way you're going to do that is to increase efficiencies," says Bohannon. "The logical progression is to have consolidation of medical practices, tighter coordination of care, maybe even a step like this — having the insurance company have more direct control over the whole health care cycle."
If such a change comes about, expect medical directors to occupy a prominent position, says Bohannon. "The role of the medical director becomes even more important because you have to have someone who is looking out for the patient, not necessarily the shareholders. Medical directors are there to make sure that the proper care is delivered. They have to be the voice at the table with the business people. They have to be willing to say, 'I realize that you may be saying that X makes the most financial sense, but to take care of our patients we're doing Y.'"
Leverage
Insurers are concerned that hospitals and physician groups that merge will gain negotiating leverage, Stream believes.
"If the health plans are the aggregator, a sort of linchpin pulling together an ACO of medical providers and hospitals, then they have the upper hand in the evolution of that model," says Stream. "From a physician standpoint, that causes concern."
Asked what would make him more comfortable, a hospital-run ACO or one led by a health plan, Stream says, "I don't see a difference in comfort level. In either case the ACO needs to be constructed to provide the best possible patient care and to appropriately compensate the primary care physicians who provide and coordinate that care."
Stream says AAFP members wonder just what the ACO model will look like when (or if — judging by recent snags in implementation) it becomes the standard care-delivery vehicle. "We want the patient to be at the center of this and it should not simply be a business model in which savings and the financial health of the entity are the primary drivers," he says.
The structure of CMS's ACO pilots revolves around primary care physicians, something that, obviously, pleases Stream. "Our interest is to see that the physicians are not just participants but are the active leaders in the evolution of that care model — that they are on the board and in leadership positions in an ACO. And potentially even have it be a physician-only ACO."
The ACOs need to be structured in such a way that PCPs see a portion of the profits. "If there's a PMPM care management fee that supports the patient-centered medical home model as the foundation for the ACO, some of that should trickle down — and, honestly, more than trickle — to the primary care physicians responsible for the coordinated care, and therefore the cost savings," says Stream. "When I talk to members around the country, they're concerned in their community that if an ACO is formed around a hospital, even if the entity functions well and achieves savings, there's no assurance that the savings will flow down and benefit the primary care physician. And if it doesn't, then the whole model is going to fall apart."
The pressure to ensure that PCPs are adequately compensated needs to come from the employer and/or purchaser, he says. "There is a growing trend that the employer/purchaser recognizes the value and importance of good primary care," says Stream. "They need to insist that the health plans compensate PCPs appropriately."
Unsettled system
Just how will payment be computed? "If you work in an efficient region of the country, such as I do in Washington State, if the only potential to benefit from this program is shared savings, how do you do that if you're already cost effective?" asks Stream. "I see this as evidence of our unsettled health care delivery system trying to reorganize to figure how we can squeeze out unnecessary cost."
Without, he hopes, squeezing primary care docs.
---
Our most popular topics on Managedcaremag.com
---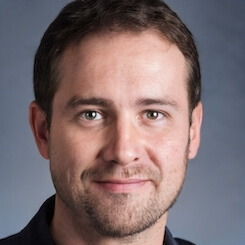 Paul Lendner ist ein praktizierender Experte im Bereich Gesundheit, Medizin und Fitness. Er schreibt bereits seit über 5 Jahren für das Managed Care Mag. Mit seinen Artikeln, die einen einzigartigen Expertenstatus nachweisen, liefert er unseren Lesern nicht nur Mehrwert, sondern auch Hilfestellung bei ihren Problemen.