Healthy Blue Living in Michigan lets employers and members reap the benefits of lifestyle improvement
When Blue Care Network, the affiliated HMO of Blue Cross Blue Shield of Michigan, launched its wellness program five years ago, company officials were momentarily surprised by how quickly the effort grew, says Marc Keshishian, MD, Blue Care Network's senior vice president and chief medical officer.
"This was very original in the state of Michigan — probably in the whole country — in that there were so many components," says Keshishian. The program targets tobacco use, weight, blood pressure, cholesterol, depression, and blood sugar. Employers paid extra for this program, and "in order for members to receive enhanced benefits, they had to work with their doctors on these six components," he says.
Influx of members
Shortly after the launch, 15,000 members joined. Within a year, there were 50,000. Enrollment in both products — Healthy Blue Living and Healthy Blue Living Rewards — stands at about 111,000 in more than 800 physician groups. Healthy Blue Living, launched Oct. 1, 2006, is the first HMO-backed wellness plan in Michigan to offer incentives, company officials say. Healthy Blue Living Rewards, launched just last October, offers three tiers of incentives based on whether participants achieve specified health measurement goals.
More than 70 percent of participants have reached lifestyle goals that guarantee them reductions in copayments and deductibles. Health insurance plans wanting to replicate Blue Cross Blue Shield of Michigan's success would do well to rely on input from their own clinical executives, says Keshishian. "This plan was driven by both the marketing department and the medical department. The medical department felt very strongly that we needed to be involved and to ensure that we had the right criteria, to ensure that we have the right diseases. And to ensure we have the right motivation both from the physician and the member side to have people get more control of their health."
The most difficult condition to control is obesity. "In October 2010 we added a new component to the program: We provided our members and their spouses with pedometers if they were overweight. They had to walk an average of 5,000 steps a day to remain in enhance benefits. They downloaded that information into the computer. Or they had to join Weight Watchers and attend 11 out of 13 sessions. You have to work with your doctor and with the health plan if you want to receive enhanced benefits."
Healthy Blue Living has two benefit levels members can qualify for, based on whether they meet the plan's initial requirements, such as having a BMI below 30, says Keshishian.
Standard benefits: "Members earn the standard benefit level when they don't meet the plan's health requirements. This level of benefits provides solid health care coverage, but the member has higher out-of-pocket costs."
Enhanced benefits: "Members earn enhanced benefits when they meet the health measurement requirements and/or are working to improve their health. This level of benefits provides the same great coverage, but with much lower out-of-pocket costs for the members."
Cause unknown
Despite technological advances, experts still struggle to pinpoint the exact cause of obesity, says Keshishian. "What we do know is that if people become fit through walking and other exercise, they'll have lower health care costs. But it is very difficult for many people to get down to a BMI of less than 30."
Employers and insurers just want to see the effort. "We've had many people who have started walking and have expressed thanks to the health plan. They said, I used to think I walk a lot, but now I'm walking a whole lot more than I ever did in the past because I'm counting the number of steps and I have this pedometer on me and I know how many steps I'm walking and I'm pushing it more. For many people it's become a competition. People are competing against their friends and others to see who can mark the most steps."
Healthy Blue Living includes a robust pharmacy component to deal with hypertension, diabetes, and cholesterol. "If the blood pressure is not controlled, we expect members to go back and see their doctors regularly," says Keshishian. "Doctors can say on the form that they want the member to be seen again in three months. If members don't show up, they get moved down to standard benefits, which are good benefits, but not so good as the enhanced benefits. So therefore we really try to encourage members to work with their physicians to control diseases that require medications."
Employers save
On average, businesses save 9 percent when they select Healthy Blue Living over the traditional HMO product. They save 14 percent with Healthy Blue Living Rewards.
Members can save as much as $2,000 a year, says Keshishian. "If somebody uses a lot of health services, if he's in the enhanced versus the standard, he'll be saving a significant amount of money."
Even relatively healthy members benefit in Healthy Blue Living because the emergency room copayment is less than it is under traditional benefits. "And you never know when you're going to have to use the ER." Bottom line? "We want people to take charge of their health and be responsible for their health," says Keshishian. It seems to be working.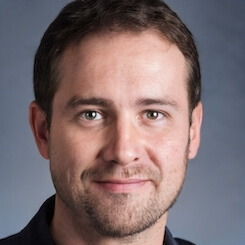 Paul Lendner ist ein praktizierender Experte im Bereich Gesundheit, Medizin und Fitness. Er schreibt bereits seit über 5 Jahren für das Managed Care Mag. Mit seinen Artikeln, die einen einzigartigen Expertenstatus nachweisen, liefert er unseren Lesern nicht nur Mehrwert, sondern auch Hilfestellung bei ihren Problemen.