Back in mid-May, a pair of congressmen from Texas representing both sides of the aisle put forward a new piece of old legislation. Their Health Care Price Transparency Promotion Act of 2012 directs states to mandate hospitals to shine a light on their price list for services. The Republican, Michael Burgess, and his Democratic counterpart, Gene Green, have been beating the drum — at the urging of the American Hospital Association, which also backs a provision that places an equal burden on health plans for alerting members to out-of-pocket costs associated with their care — since 2006.
Blend of mandates
There's nothing new about state laws that require hospitals or health plans to open up about costs. The second Bush administration was pushing for greater price transparency more than six years ago, convinced that its vision of broader insurance coverage aided by tax incentives relied on arming consumers with pricing information in plain English. State legislatures picked up on the trend and the National Conference of State Legislatures, in its latest analysis, counted more than 30 states that have come up with a mixed blend of mandates. The American Hospital Association says it's even higher than that.
"The proposed legislation builds on a lot of state programs which are up and running," says Megan Cundari, the senior associate director for federal relations at the American Hospital Association. "More than 40 states have requirements on hospitals on reporting, whether voluntary or mandatory. Why reinvent the wheel? Let's build on what the states are doing." This legislation, she adds, promises to "push the last few states over the line."
It also makes sense to include the insurance component in all of this, she adds, so consumers could get a clear idea of what their out-of-pocket costs would be for certain procedures. "There are more and more people responsible for more of their premiums and copayments."
While legislators have been promoting price transparency for years, the movement has been helped by two key trends. High-deductible health plans in which members are on the hook for some hefty sums in exchange for lower premiums have been booming over the past year.
Enrollment in high-deductible plans jumped 18 percent last year, going from 28 million to 33 million, according to a report prepared for the American Association of Preferred Provider Organizations. As a result, more people are demanding to know what something costs before they get care. In addition, it's clear that some simple comparison shopping could help eliminate waste in a system that squanders billions on inflated charges.
Earlier this year Truven Health Analytics, a consultancy that until recently was known as the health care business of Thomson Reuters, checked prices on 300 easily "shoppable" procedures and found that if consumers double-checked costs and held the line to the national median, employer medical expenses would decline by 3.5 percent ($36 billion) for the 108 million Americans under age 65 who get their health insurance through an employer.
Savings potential
Truven's Bobbi Coluni, the author of the paper, has an example: People with a high-deductible insurance plan seeking a standard surgical evaluation of a knee joint would probably save from $200 to $500 if they went to a provider that could provide the service at or below the national median. "The potential savings is staggering," Coluni says.
Disparities
And they could do it, she says, without any erosion in the quality of care they receive.
When consumers do get a good look at the cost of care from various providers, it's not unusual to find disparities of two hundred percent for some procedures, says Coluni. The higher price is not due to the severity of their case as much as the dominance of a provider in their market. If providers have market leverage when they negotiate with payers, they charge more. As a result, consumers in high-deductible plans also pay more.
In the past, says Coluni, when HMOs picked up the lion's share of the cost of care, price disparities wouldn't have mattered so much to consumers. But with high-deductible plans booming and more and more members responsible for a big chunk of the final tab, the desire to check out prices and understand exactly what something is going to cost is rising steadily.
"I think that most of the legislation that has been adopted falls way short of what provides valuable info to consumers," says Coluni. "A lot of the laws require hospitals to post prices, and what a hospital charges has little bearing on what a consumer pays."
The best laws, and Coluni includes Oregon's law as one of the best, require insurers to let members know what costs they face after factoring in the type of plan they have and whether the provider is in their network, including any preferred network that the insurer has established. Don't expect physicians to be able to answer these questions, she adds. Most couldn't readily tell you what any of their patients are likely to be billed for a service.
Truven counts 41 states with price transparency laws on the books, 34 mandatory and 7 based on voluntary cooperation. California recently enacted a law that prohibits providers and health plans from instituting any contractual provisions that could limit the public's access to a pricing menu.
There is, though, a big problem with many of those state laws, investigators for Rand Corp. note. Not all hospitals even come close to obeying either the spirit or the letter of the law. California provided a ripe test case.
Ateev Mehrotra, a policy analyst for Rand, set out to test how effectively California's law worked. In a secret-shopper twist, members of Mehrotra's team pretended to be patients and wrote hospitals asking them to state their charges for a procedure. Many hospitals never bothered to respond, even though required by law, and many others sent information that simply failed to tell consumers what they needed to know.
"Hospitals would provide different information," says the researcher. "One would say $10,000, including anesthesiology, the physician's fee, and after-hospitalization costs. Another would say $7,000, but it doesn't include this and this and this. Because it's not apples to apples, you really can't compare." Costs need to be spelled out for a full episode of care, he adds, so patients understand what they face, including the pre-hospitalization visits and follow-up care.
"I agree with the sponsors of this law and others," says Mehrotra. "If we are going to engage more consumers, especially people without insurance or in high-deductible plans, we need this information." But to be effective the laws need to be executed properly.
One of the problems with pricing, Mehrotra says, echoing Coluni, is that hospitals often publish a list of rates that has nothing to do with the negotiated fee that payers cover. "It doesn't mean anything real. It's the rack rate, and no one pays the rack rate.
"Another problem is that the vast majority of hospital care is for urgent problems. If we put information on the Web about acute myocardial infarctions, we have to be cognizant that patients have 60 minutes to get in. There's no time to shop for care. We should also be careful about where we focus our energy, particularly with hospitals."
Finding right legislation
The legislation coming up through the House of Representatives asks the Agency for Healthcare Research and Quality to do some research on what prices would be most valuable to consumers, and how they could be presented in a way consumers are likely to understand. Cundari says backers of the bill came within a whisker of getting it included in Affordable Care Act. The goal now is to find the right legislation to attach it to, in the hope that all states can eventually be prodded to join the price transparency debate.
---
Our most popular topics on Managedcaremag.com
---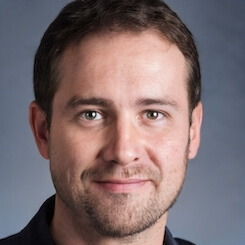 Paul Lendner ist ein praktizierender Experte im Bereich Gesundheit, Medizin und Fitness. Er schreibt bereits seit über 5 Jahren für das Managed Care Mag. Mit seinen Artikeln, die einen einzigartigen Expertenstatus nachweisen, liefert er unseren Lesern nicht nur Mehrwert, sondern auch Hilfestellung bei ihren Problemen.