The new schedule will burden health plans with extra costs, but will also allow a smoother transition
While few people in the industry were surprised by the announcement that acting CMS Administrator Marilyn Tavenner made when she told reporters that CMS will "re-examine the time frame" for the implementation of ICD-10, even fewer were surprised when the date was pushed back by an additional year. This seems to be standard operating procedure for CMS delays.
Now that the delay has been announced, there are several steps that payers can take to minimize its effect while simultaneously positioning their organizations to support new market opportunities.
A look back: Why ICD-10?
Ray Desrochers The expanded set of diagnosis and procedure codes that are available when using the new ICD-10 standard will enable health care organizations to capture a significant level of detail related to the diagnoses of, and services provided to, their members. The number of diagnosis codes will jump to 68,000 from only 13,000 in ICD-9, while the number of inpatient procedure codes will grow to 87,000 from only 11,000.
The goals of this expansion include better patient treatment, enhanced understanding of key trends, and more efficient processing of claims. In addition, the move to this new standard is expected to help improve accuracy in payment for medical services, increase the ability to detect and reduce fraud, and provide the information required to better understand historical claims.
At the same time that the transition to ICD-10 is taking place, the market is also adopting important new health care business models designed to increase member and provider involvement, reduce unnecessary costs, and increase the overall quality of care.
Many savvy payers are already using the transition to ICD-10 as a way to transform their businesses, both culturally and operationally, using the introduction of new technology as a catalyst.
The Department of Health and Human Services (HHS) initially projected that the move to ICD-10 would cost commercial and government health organizations between $650 million and $1.3 billion. HHS has now acknowledged that the one-year delay will probably add another 10 to 30 percent to the total amount that health care entities will need to spend to move to the new standard.
America's Health Insurance Plans (AHIP) has recently put out its own estimate on compliance, and says that the entire health insurance industry could spend as much as $3 billion on the move to ICD-10. One of the fears that many experts have recently expressed related to the delay is that it might cause some payers to take their "foot off the gas" and slow down their compliance efforts.
If this were to happen, forward momentum could stop, resulting in even greater cost to health care organizations and further damaging the industry as a whole. Payers that have not achieved compliance should now have enough time to meet the criteria, but only if they begin their remaining remediation efforts immediately.
The monetary cost of delaying ICD-10 compliance are only the tip of the iceberg. Since many organizations are using the move to ICD-10 to enable them to address new health care business models, any delay could also affect the market's ability to support many of these important new approaches.
Compliance
While there are several positives associated with ICD-10, the greatest benefit will probably be found after considering the other things that the technology transformation associated with the move to this new standard will allow payers to accomplish. This is similar to the benefits that were achieved as a result of other regulatory changes that were adopted over the past several years. When the Health Insurance Portability and Accountability Act of 1996 (HIPAA) was enacted, for example, compliance was important.
New opportunities
As we now realize, compliance with Title II of HIPAA, known as the administrative simplification (AS) provisions, was a large factor in several important industry changes over the past few years.
These provisions required the establishment of national standards for electronic health care transactions, and it was these standards that helped to dramatically increase operational efficiency related to the processing of electronic claims. The adoption of the provisions moved the health care industry forward and brought several new opportunities to the organizations that were the first to embrace them.
The move to ICD-10 can be viewed in a similar way, and many leading payers are already leveraging new technologies to meet this near-term business challenge and also to ensure that they will now be able to quickly adapt to future regulations, new business models, and changing market needs.
For example, the health care industry has already begun to move down a path toward forming accountable care organizations (ACOs). With the selection of 27 health systems to participate in Medicare's Shared Savings Program added to the 32 other organizations that are already engaged in some type of ACO development, it has become clear that ACOs will be with us for at least the next few years.
Many payers have used the deployment of new technology for ICD-10 as a way to support both this new standard and other models that could ultimately help to reinvent our health care system.
Unfortunately, the use of antiquated IT infrastructures has been holding payers back from adopting new models for decades. Many payers are still dealing with outdated core platforms, significant amounts of manual processing, and large numbers of satellite systems that are hard to use and costly to maintain.
Use the delay wisely
As several industry experts have predicted, continued reliance on these systems will prevent many payers from taking advantage of new business models, including ACOs and value-based benefit systems (VBBs), and hinder their movement to interoperability, transparency, and enhanced customer service.
Many leading payers are already well on their way down the road to ICD-10 compliance, and they have spent millions of dollars and countless resource hours on information technology improvements that will help to ensure that they will enjoy a smooth migration to ICD-10 and be ready for whatever else the market might require.
They are using the adoption of this new standard as a way to help guarantee their success in the new health care economy.
Several clients of our company, HealthEdge, are also using the move to ICD-10 as a way to prepare for the future.
They understand that they are part of an industry that has seen, and will continue to see, an unprecedented wave of technology adoption in reaction to burgeoning social, economic, and regulatory pressures.
Method of operation
Many have taken the following approach as they have worked through their remediation efforts:
Train key business users and technical staff members to understand the differences between ICD-9 and ICD-10. This will allow health plan employees to be more proactive and make better recommendations and decisions regarding both system remediation and the organization's ability to take advantage of the new codes.
Establish a staged remediation plan that will allow the organization to design, build, test, and roll out smaller changes gradually, rather than address the entire effort all at once. This will help to ensure a more orderly transition to ICD-10, and it will help to avoid business and resource collisions.
Evaluate all of the interfaces that exist between internal and external systems, health care data exchanges, and partner networks. People often forget these during remediation planning, and are surprised by them later.
With a little planning, payers can enjoy the many benefits of ICD-10 and ensure a smooth transition to this important new standard.
More importantly, they can use the business and technology changes that are associated with ICD-10 adoption to position their organizations to quickly address future market needs and new business models.
In this very competitive industry, it has now become clear: Payers that have the right technology platforms in place will be well positioned.
---
Our most popular topics on Managedcaremag.com
---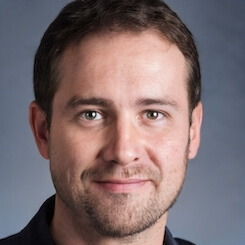 Paul Lendner ist ein praktizierender Experte im Bereich Gesundheit, Medizin und Fitness. Er schreibt bereits seit über 5 Jahren für das Managed Care Mag. Mit seinen Artikeln, die einen einzigartigen Expertenstatus nachweisen, liefert er unseren Lesern nicht nur Mehrwert, sondern auch Hilfestellung bei ihren Problemen.