Reinsurance, once a sleepy part of managed care, is changing. Provider stop-loss is where much of the actions is, but health plans are also affected.
Managed care executives call it reinsurance. Provider and physician groups usually call it stop-loss or provider excess. But the core idea is the same: buying some insurance protection against those ultra-expensive "shock" claims that can wreak years' worth of financial havoc with just a few days of hospital charges.
Until fairly recently, reinsurance was a rather uneventful backwater of managed care. Small and large managed care organizations routinely bought it to protect themselves against catastrophic claims. Larger organizations could afford to run naked or buy minimal coverage because they were large enough to withstand a few big claims. Some managed care organizations also turned around and sold reinsurance coverage to the provider groups to whom they were transferring risk. Often the reinsurance was made part-and-parcel of the capitation arrangement — a $2 per-member, per-month deduction, say, against the $50 per-member, per-month payment the organization was making to a provider group accepting professional services capitation.
But as with everything else in managed care these days, the lines are blurring and once-placid waters are roiled. As more providers take on more risk from more health plans, they are turning to the market to buy stop-loss insurance rather than automatically buying it through managed care organizations offering them capitated contracts. At the same time, Health Care Financing Administration rules promulgated early last year now require managed care organizations with Medicare and Medicaid risk contracts that put provider groups at "substantial risk" to make sure those risk-bearing provider groups have stop-loss insurance. Meanwhile, some of the brokers and insurance underwriters involved in the reinsurance and stop-loss markets see them converging into one big market as the distinction between provider groups and health plans gets fuzzier, at least from the risk sharing perspective. "We view it more as a managed care reinsurance market," says Tony Rodriguez, managing partner of Risk Based Solutions, a Miami-based reinsurance underwriter.
Some reinsurance companies are also angling to become major players in the fierce competition for what every health plan needs — covered lives. Larry Nordin, senior vice president of sales and marketing for ING Medical Risk Solutions, in Atlanta, says his underwriting company is close to announcing a deal with a major national managed care organization.
Since ING Medical Risk Solutions is a reinsurer for employers' self-funded health plans, Nordin says, ING will eventually be able to "drive" over a million lives to this national managed care plan. In exchange, ING will be able to offer its clients access to that plan's top-quality national network of physicians and hospitals and reduced costs.
A safety net
Reinsurance is a safety net. It is designed to protect the health plan against the claim for the patient whose care is complicated, delivered out-of-network, or just plain old expensive. "We are insuring against those anomalies, those triplet neonates and those kinds of cases that nobody has any control over," says David Nunes Jr., president of Managed Care Marketing Services, a Coral Gables, Fla.-based company that does marketing for stop-loss and reinsurance underwriters. As with most insurance, reinsurance comes with deductibles, sometimes called "attachment points": When the cost of care reaches the deductible, the insurance coverage kicks in. To rein in the temptation to overtreat or get careless about expenses, most policies require the provider to cover some fraction of the bill, even beyond the deductible. Policies are usually written on an individual patient, per-year basis, which is sometimes called "specific," though some policies also include aggregate provisions, based on the claims experience of an entire group of patients.
There is really no such thing as a meaningful average premium price for reinsurance for managed care organizations or stop-loss for providers; prices vary tremendously depending on everything from the deductible levels to prior claims experience to the kind of out-of-network coverage the policy provides. Rodriguez says managed care plans can pay as little as 15 cents per member, per month for a reinsurance policy to as much as $7 per member, per month.
The wild west
Sounds pretty simple, like buying car insurance with a deductible, right? But particularly on the provider, stop-loss side of the market, it has turned out to be far from simple. Providers bearing risk is a relatively new phenomenon in managed care. From an insurance perspective, there is little experience to go by. Just exactly who needs stop-loss coverage, what kind of coverage, with what deductibles, and from whom should they buy it — all of that is up for grabs. Stop-loss has been an extremely volatile business for the companies writing the coverage. In 1996, one of the major provider stop-loss companies, Miami-based John Alden Life Insurance Co., got out of the provider stop-loss business after suffering major losses. Once projected to reach $1 billion in premiums paid, the stop-loss market is now, say most brokers, closer to a quarter that size (though still growing), partly because global capitation has not taken off as many thought it would. And though stop-loss insurance is billed as girding providers against financial catastrophe, some have grabbed it as an opportunity to milk insurance companies, says Susan Kattoo, vice president of marketing for McPhee & Associates, a broker in Glendale, Calif. Kattoo says provider groups have attempted to bill their stop-loss insurer at unheard-of rates (a community hospital using university hospital charges, for example) and collect on subcapitated services they did not deliver.
"Some of the providers were using stop-loss insurance as a profit center," Kattoo says, "and some brokers are still telling providers they can make money on this."
And stop-loss prices are "all over the map," says Robert Trinka, a vice president at McKenna & Associates Managed Care Insurance Services, a broker in Miami. "I could call ten different companies and the prices would differ by 200 to 300 percent," says Trinka. "The reason is that this is a relatively new product, an emerging thing. And it is shoot-'em-up time — the Wild West."
Necessary for providers?
So why would anyone want to get involved in such a wild and woolly business? Two reasons. Physicians and other providers are taking on more risk. And just like managed care plans buying reinsurance, providers buy stop-loss insurance to make a risky business less risky.
In fact, the small army of consultants, brokers and insurers who are selling (one way or another) stop-loss insurance say that more providers should have stop-loss insurance than actually do. "Physicians don't have a good handle on economics. They don't have a good handle on what could happen to them," warns John Bertko, the chief operating officer of PM Squared, a San Francisco-based actuarial firm. A 1995 AMA survey seems to back up Bertko's observation, finding that 86 percent of primary care physicians had no reinsurance on any capitated contract. It seems there are a whole lot of physicians out there flirting with disaster.
But scratch the ain't-it-shocking surface, and reality quickly gets murkier. For one thing, as the people who analyzed that survey pointed out, a lot of physicians don't even know whether they have stop-loss insurance. In a large organization, it could be the job of a chief financial officer or a contracting person to know about stop-loss, with the physicians quite happily delegating such worries to someone else. Also, many managed care plans have folded stop-loss coverage into their capitation rate. Just how explicit the stop-loss part of a capitation contract is made varies from plan to plan, contract to contract. And again, the green-shade guys may be a lot more knowledgeable about ins and outs of a contract — it's their job, after all — than the ones wielding stethoscopes and seeing patients.
Also, capitation per se does not necessarily mean a provider absolutely must have stop-loss insurance. A lot depends on the kind of capitation contract a provider has signed. A primary care provider with capitation contracts limited to primary care is, in effect, only being put at risk for the physicians' time and effort and doesn't need stop-loss insurance, acknowledges Nunes. (In fact, perhaps one reason the AMA survey showed so many unreinsured capitated contracts is that some of those capitated contracts might have been only for primary care service.) The same can be said for the cardiology group taking subcapitation for cardiology services or the orthopedists taking subcapitation for orthopedic work, says Trinka of McKenna & Associates. "All that is, is prepayment. There is no risk," he says.
Clearly, any provider group with a significant amount of full, or global, capitation is a candidate for stop-loss insurance. Such contracts put the provider on the hook for all care — hospital and professional services. Nunes's hypothetical triplet neonates could within a very few days run up a bill approaching the GNP of a small African country. But in California, where capitation has really taken hold, state law allows only the very large provider groups with deep pockets to take global capitation. Many of those organizations are large enough to go without stop-loss coverage.
Professional services
Naturally, there is less exposure with a capitation contract limited to professional services. But professional service capitation is plenty risky and needs to be cushioned by stop-loss protection. (Professional service capitation generally means capitation for all physician and other professional fees, not just capitation for primary care.)
Malcolm Sperling, M.D., medical director of Edinger Medical Group, a 14-physician primary care group in Fountain Valley, Calif., says a couple of his group's 10 HMO contracts hold the group responsible for durable medical equipment — wheelchairs, oxygen delivery systems and the like. Almost all the contracts are written so that the practice must shoulder the costs involved in chemotherapy, a major expense. And if you think it is just the hospital bills that make care for neonates expensive, think again. "We had a woman in her last month of pregnancy who, against medical advice, decided to travel to San Francisco. While she was up there, she delivered twins, who were premature and in very bad shape. We are still getting bills on that. It must have been a couple of hundred thousand. You have all kinds of neonatology fees, radiology fees, pathology fees. There are a lot of people in there."
Needless to say, with 17,000 capitated lives accounting for 85 percent of the group's revenues, Sperling has made sure that Edinger has stop-loss insurance. The group's current policy is written on a specific basis with a $15,000 attachment point. Sperling says the group pays 48 cents per member, per month for the commercial capitated lives and $1.68 per member, per month for the Medicare beneficiaries. That doesn't sound like much, but it adds up and Edinger's annual bill for stop-loss insurance premiums comes to about $100,000.
Buy from the health plan?
Like many others, Sperling says he used to get stop-loss from the health plans with which he was signing capitated contracts. At first glance, that would seem to be the "keep it simple, stupid" solution to a lot of headaches for many providers and many have and continue to get their stop-loss coverage that way. But Sperling's experience seems to be representative of many provider groups (especially in California) when he says that as his group signed more contracts with more health plans, buying a single policy to cover all the risk contracts was cheaper and easier to administer.
Moreover, Bertko at PM Squared says plenty of carriers are scrambling to get into the stop-loss market, notwithstanding — or maybe because of–John Alden's exit. The result is a buyer's market. Savvy providers are shopping around for the best deal. "When we did our homework, we did much better going with a commercial company," says Gary Greensweig, M.D., the CEO of Primary Care Associates of the Redwood Empire, a 38-member primary care group in Santa Rosa, Calif.
Jeffrey Milburn, CFO for Colorado Springs Health Partners, a 70-physician group, is considering whether to buy stop-loss coverage. If and when he does, Milburn says he would rather buy coverage from an independent insurer than a health plan because "You have that capitated relationship with the health plan, and I would rather not confuse the two."
Though it is obviously self-serving, insurance brokers make a good case that provider groups with contracts with multiple health plans are better off buying a single stop-loss policy for all of their patients in risk contracts, rather than have a separate policy with each health plan. It is a matter of convenience, they say, and sometimes big savings. Nunes, the Coral Gables marketing executive, says he saved one California provider group $900,000 by replacing its various stop-loss policies from several health plans with one overall policy.
"That," he says with emphasis, "is a lot of money."
In markets where capitation has not really taken hold yet, some health plans still use the offer of stop-loss coverage, at least for hospital services, to buy good will with providers. That is the case in Lexington, Ky., where Advantage Care Inc., a 65,000-member health plan, makes stop-loss available to providers at cost.
"We don't think it is appropriate for our health plan to broker or make a margin on provider stop-loss," says Advantage CEO Jeff Johnson. "We think of this as an opportunity to build a relationship with our providers."
On the other hand, Advantage has had its offer of stop-loss coverage on the table for five years and there haven't been any takers. The large provider groups taking on capitated contracts in the area prefer to go without stop-loss coverage, Johnson reports.
HCFA rules and confuses
Ironically, just as the marketplace has provider groups striking out on their own to get stop-loss coverage, federal regulations have created a legal obligation that tends to make health plans more responsible for making sure that risk-bearing provider groups get stop-loss coverage.
The HCFA Physician Incentive Plan regulations, which took effect last year, apply to managed care organizations with Medicare and Medicaid risk contracts that put providers at "substantial financial risk." The regulations define "substantial financial risk" as putting more than 25 percent of a physician's payment at risk, either through capitation, withholds or bonus plans.
The PIP regulations, which are aimed at checking any tendency among risk-bearing providers to skimp on care, include a requirement for satisfaction surveys. The stop-loss insurance provisions were the result of lobbying by physicians worried about having more risk transferred to them by health plans, according to David Harlow, a partner at Posternak, Blankstein & Lund, a Boston law firm. Harlow has advised HMO clients on how to comply with the HCFA rules.
Originally, HCFA proposed that HMOs be required to issue stop-loss insurance to providers. Government regulators backtracked, however, and softened the rule so that the HMO only has to make sure that risk-bearing providers have stop-loss insurance coverage in place. The HCFA rules do specify a schedule of stop-loss deductibles, pegged to both the kind of capitation a provider has accepted and the number of covered lives involved.
Besides creating a fair amount of confusion as health plans scramble to comply (a grace period of several months helped on that score), the HCFA rules have caused the stop-loss market to "mushroom," according to Harlow.
And though HCFA rules only affect health plans taking Medicare and Medicaid risk at this point, they are likely to have a much wider impact, setting the pattern for state insurance department regulation around the country.
The trap doors
Compared to all these doings in stop-loss, the reinsurance market where health plans buy coverage for themselves has been relatively tame. For one thing, health plan reinsurance is much more of a known quantity than newfangled provider stop-loss. Insurance companies have a handle on it and it is nothing new to health plan executives. Brokers and insurers say the size of the market, as measured by premiums paid, has been relatively steady at an estimated $300-$350 million — a level that might go down as plans move risk to providers.
It is a clubby market. Rodriguez at Miami-based Risk Based Solutions says four large companies dominate it: Allianz, Lincoln National, Swiss Re and ReliaStar. But there are also far fewer buyers of HMO reinsurance than provider stop-loss.
As Gary McGeddy, a senior account executive for Swiss Re Life and Health in New York, points out, the very large HMOs can skip it and weather six-figure claims because of their deep reserves or actuarial exposure. Therefore, only about half of the 600 or so health plans in the country are likely to buy in the reinsurance market (some large plans do buy reinsurance, however, so they can free capital for expansion or other uses).
Johnson's attitude toward reinsurance reflects this generally staid, small-world scene. Though he switched Advantage Care's coverage to Swiss Re last July, he says, "We don't shop our reinsurance contract annually." He adds, in what could be a sound bite for a Swiss Re ad, "We like to think of our reinsurance relationship as just that — a relationship." Rodriguez, the underwriter who sold Johnson the policy, hits the same chord: "The basis of a reinsurance contract is trust."
The contrast to the stop-loss world is stark. Physicians and other providers talk about the need to pay close attention to the devil — and costs — lurking in the details.
Edinger's Sperling says he has been in a running battle with his stop-loss insurer because the insurer says the contract covers only 55 percent of billed charges for durable medical equipment. "I tried to negotiate the best rates, but I am taking a 45-percent hit," says Sperling. "The main lesson is, you have to read all the aspects of the contract."
And Robert Trinka, a broker at Miami-based McKenna & Associates, says coverage of out-of-network care is a minefield that all providers need to be especially wary of. He knows of a case in California in which a burn victim was treated in an out-of-network hospital. The charges were roughly $42,000 per day for eight days, for a total bill of $336,000. No problem, thought the patient's capitated provider group. We have stop-loss coverage with a $50,000 deductible for out-of-network charges. But there was a problem, and a rather major one at that, says Trinka, because the policy was calculated on a per-diem rate of $6,000–in other words, daily charges up to $6,000 would count toward the deductible level but nothing above that amount. At a per diem rate of $6,000, for 8 days, the sum of the charges eligible to be counted under the policy was $48,000, $2,000 shy of the deductible.
This is not to say that stop-loss is full of booby traps and reinsurance is a complete, slam-dunk no-brainer. In fact, as with stop-loss, many of the danger zones in reinsurance policies have to do with out-of-network charges, partly because health plans inherently have less control over those charges.
Also, out-of-town accidents and car wrecks (thus out-of-network in terms of medical care) tend to be a source of large claims. Johnson says one thing every health plan needs to be sure of is that the out-of-network per-diem hospital charges are calculated on an average basis. Otherwise, a health plan will be exposed to the extra expensive care given in the first days of treatment.
Rodriguez issues a general warning: "The trap doors can be found in the fine print of the contract."
---
Our most popular topics on Managedcaremag.com
---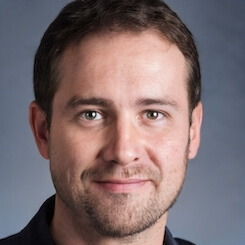 Paul Lendner ist ein praktizierender Experte im Bereich Gesundheit, Medizin und Fitness. Er schreibt bereits seit über 5 Jahren für das Managed Care Mag. Mit seinen Artikeln, die einen einzigartigen Expertenstatus nachweisen, liefert er unseren Lesern nicht nur Mehrwert, sondern auch Hilfestellung bei ihren Problemen.