Patients who were considered inoperable have a new option that involves placement of a bioprosthetic heart valve
Most people don't think much about their heart valves — structures that control the direction of blood flow by allowing pressure differentials to exist within the blood vessels. These valves open and close roughly 4 million times per year at a resting heart rate and more than 400 million cycles in a lifetime.
The workhorse of all of the heart valves is the aortic valve. It separates the left ventricle from the aorta, the vessel carrying the oxygenated blood from the heart to the rest of the body. Although there are several different types of aortic valvular disease, the most common is calcific aortic stenosis, a pathologic condition that occurs when the valve area opening shrinks to not much larger than the diameter of a straw. This type of stenosis affects 2-3 percent of the population over 65 and results in congestive heart failure, angina, and syncope.
The diagnosis is made by listening for a harsh systolic murmur, using an electrocardiogram demonstrating left ventricular hypertrophy, and an echocardiogram demonstrating reduced valve size and restricted flow.
There are no primary medical therapies for calcific aortic stenosis. Only surgical replacement of the valve is recommended as a definitive therapy.
But surgery is not an option for the roughly one in three patients who are considered inoperable because of concomitant disease that raises their surgical risk to an unacceptable level. With medical treatment alone, the median survival is about two years after diagnosis. The only other invasive treatment available has been a balloon aortic valvuloplasty that dilates the stenosis but does not replace the valve — a palliative procedure.
The FDA has just approved a new device, the Edwards Sapien Transcatheter Heart Valve (THV) that allows an interventional cardiologist to insert a bioprosthetic aortic valve using a catheter. Transcatheter aortic valve implantation, entails dilating the existing valve with a balloon catheter and then implanting a treated prosthetic valve, from a pig, that has been stitched to a metallic stent and attached to a catheter. The native valve is basically covered up with the new valve. The advantage is that open chest or open heart surgery is not required.
About 2 percent of the time it fails and the patient is subject to a traditional open-heart surgical procedure, obviously with a high mortality rate. It also is accompanied by cerebrovascular events and acute kidney injury.
New technology
The development of this device demonstrates the risks involved in our quest for new technology. The first study, Revival I, was started in 2005 and involved five subjects. One patient experienced a stroke, two of the valves migrated, and three subjects died shortly after implantation. The study was stopped and the device was redesigned.
Revival II involved 95 patients who received the valve by way of a catheter or by puncturing the heart at its apex through a small incision in the chest.
The Placement of Aortic Transcatheter (PARTNER) valve trial was a pivotal, prospective, unblinded, randomized, multicenter study evaluating the safety and effectiveness of the Edwards Sapien THV. The study was originally designed to allow either transfemoral delivery or transapical delivery, but the transapical approach was eventually abandoned. The comparator was standard therapy. Most of the patients in the comparator group received a balloon aortic valvuloplasty (78 percent) or medical therapy alone.
One of the challenges of this trial was defining "inoperable." Because there are limitations using any existing risk measurement tool as the deciding factor, the final determination was made by a committee consisting of a minimum of two surgeons and a cardiologist. The committee determined whether the patient's condition was inoperable and whether the probability of death or serious irreversible morbidity exceeded the probability of meaningful improvement.
There were two primary efficacy endpoints: death and a composite Major Adverse Cardiac and Cerebrovascular Events score that included all-cause death, MI, all stroke, and renal failure. Secondary efficacy endpoints included hospitalization, NYHA functional classification, six-minute walk test, and other physical measures of the valve.
This study, with 179 people in each group, did not include healthy people. Most (more than 92 percent in both groups) were NYHA class III or IV. A large percentage of patients in both the control and the Sapien groups had had prior MI, previous cardiac intervention, cerebral vascular disease, peripheral vascular disease, COPD, atrial fibrillation, permanent pacemakers, and/or pulmonary hypertension.
One-year results
Although there were more strokes in the Sapien group (11.2 vs. 4.5 percent), overall the results favored the Sapien with 69 percent of the group still alive at one year versus 50 percent of the control group. Renal failure was not substantially different (2.2 percent vs. 2.8 percent, respectively).
All but 14 of the 179 control patients underwent some sort of invasive cardiac intervention over the course of the trial — primarily balloon aortic valvuloplasty. More than half of the Sapien group had a serious adverse event. Vascular injury was the most dangerous event and included one patient with an aortic dissection, 17 with iliac artery or distal aortic injury, and 13 with a femoral artery injury, all of whom required repair with either a graft or prosthetic material.
On a more positive note, those who survived had significantly better functional status. Although complex to describe, initially in the Sapien group there were no patients with an NYHA functional class of I and only 14 with an NYHA functional class II. At the end of year one, there were 45 subjects who were class I and 44 who were class II — a dramatic improvement.
Managed care implications
Aortic stenosis is not a disease of the young. Some Medicare Advantage patients in managed care plans can obviously benefit from this first-of-its-kind transcatheter aortic valve. Important considerations for managed care will be what to do with patients who require a repeat valve-in-valve procedure. This was a concern at the FDA because it was not studied.
In its executive summary, the agency carefully stated that "it is clear that one needs also to consider when transcatheter valve implantation may not have a positive impact on a patient's quality of life." It went on to summarize the clinical course of three subjects who were 87, 88, and 95 years old, all of whom had a horrible post insertion course. In particular, the FDA pointed out the blind 95-year-old, who had a history of CABG, critical aortic stenosis, history of CVA, and COPD requiring home oxygen. He underwent the procedure and was immediately found to have hemiparesis, requiring intubation for more than a week. He died within a month of the procedure.
For more than eight years, Tomorrow's Medicine has highlighted medical advances that are changing the course of medicine. Although the Edwards Sapien THV is a revolutionary technical improvement, the FDA hinted at concern about use of new technology for those who are reaching the limits of human aging and are very ill. Clearly we have extended life — and in most cases quality of life — with technology. The FDA's concern may stimulate debate about whether limits are needed for its application.
---
Our most popular topics on Managedcaremag.com
---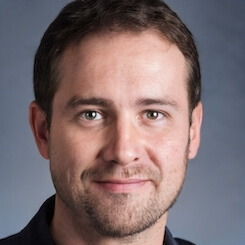 Paul Lendner ist ein praktizierender Experte im Bereich Gesundheit, Medizin und Fitness. Er schreibt bereits seit über 5 Jahren für das Managed Care Mag. Mit seinen Artikeln, die einen einzigartigen Expertenstatus nachweisen, liefert er unseren Lesern nicht nur Mehrwert, sondern auch Hilfestellung bei ihren Problemen.