As health plans and other organizations refine criteria for the practice, consumer advocates voice some concerns.
When Health Plan of Nevada first told physicians to prescribe double-strength tablets of three medications so that members could split the pills before taking them to cut costs, some vocal consumers objected to the move. The HMO's public relations department fielded phone calls, and the news media ran stories about doctors' protests.
In the four years since the 1999 decision, the HMO has learned a lot about what works and doesn't work in a pill-splitting policy. Of the three medications, just two remain mandatory, Celexa and Zoloft. Some of the health plan's members were having trouble splitting the third drug, Lipitor, because it is not scored, says Jodie Brunsting, PharmD, director of pharmacy services at Sierra Health Services, the HMO's parent company. Lipitor is now part of a voluntary program in which members willing to split tablets receive a two-month supply for just one copayment. The health plan allows exceptions for patients who are not able to split drugs, such as multiple sclerosis patients who received an exception recently, Brunsting says.
The policies are saving Health Plan of Nevada money, and communication with members and the medical community helped curb the initial backlash, Brunsting says. The HMO saves about $265,000 a year through the mandatory Zoloft program and about $235,000 a year through the Celexa program. The insurer launched a voluntary program for Paxil last year and, though it is not yet in widespread use, saved $10,000 in the fourth quarter of 2002. "We need to be innovative in coming up with cost-saving ideas if we are going to preserve our pharmacy benefit," Brunsting says.
Growing trend
A growing number of health plans and state Medicaid programs are implementing pill-splitting policies to counter rising drug costs. Such policies save money because pharmaceutical companies often charge the same amount for varying doses of medication, making it cheaper to buy higher-dose pills and split them.
Organizations are learning which pills make the most sense economically and clinically to split, and researchers are developing ways to evaluate which drugs are good candidates for the practice.
Yet as health plans and state organizations refine criteria for determining which drugs to split, others, including consumer advocates and medical and pharmacy organizations, are questioning whether mandatory pill-splitting policies are a good idea.
"The American public has a huge expectation for high quality," says James E. Polli, PhD, associate professor at the University of Maryland School of Pharmacy in Baltimore. "When you start making these decisions, you are saying that you are willing to lower our current standards to save money." Still, the economic reasons to split pills are compelling, Polli says. He has researched what happens to certain pills when they are split and found that while some tablets can be easily broken into two equal parts, many cannot.
Mapping that difference, and creating clear exceptions for people who for medical or other reasons may not be able to split pills, is key to making a pill-splitting policy work, pharmacy directors and researchers say.
"A demonstration was worth a thousand words" when decision makers at the Illinois Department of Public Aid took samples of the antidepressant Zoloft and easily snapped the scored tablets in two before implementing a mandatory splitting policy for the drug last fall.
Medicaid recipients with prescriptions for a 50-milligram dose now get 100-milligram tablets and split them, says James Parker, deputy administrator of the Division of Medical Programs. The state, which will spend $1.4 billion on drugs this year, pays about the same price for both the 50-milligram and 100-milligram tablets. The new policy will save $3 million annually and keep Zoloft on the state's preferred drug list, which means physicians may prescribe it without prior approval, Parker says. Because of its high price, the state had been ready to block Zoloft from the preferred drug list before coming up with the policy, Parker says. "We are giving people more access to medications."
Minnesota's Medicaid program also saves about $750,000 a year asking people to split tablets of Zoloft, and Florida's Medicaid program saves about $4 million a year requiring consumers to split Zoloft and Paxil.
Florida would consider adding other drugs to its pill-splitting program, says Jerry Wells, RPh, pharmacy program manager for Medicaid. "If that opportunity presents itself, we would not be doing our jobs if we didn't take advantage of it. However, a lot of high-cost drugs are graduated in price along with differences in strength, in which case splitting does not save a lot of money. Or they may be shaped so that you can't easily split them. A five-sided tablet or a triangular tablet is more difficult to split accurately."
Going to the source
The Loma Linda Veterans Affairs Health Care System in Loma Linda, Calif., asked three patients, all over the age of 70, to try splitting varying dosages of about 20 different drugs. "They had a good time" testing pill-slitting devices, attempting to split the pills sideways, and cracking them by hand, says Chief of Pharmacy Service Brian Kawahara, PharmD. "Your patient population has to be able to do it."
In the end, 15 medications made the health system's list of drugs that should be split when possible, including several heart medications, antidepressants, and blood-pressure drugs, Kawahara says. The health system distributes pill splitters free of charge.
Kawahara has not tracked cost savings for the voluntary program, but believes they are significant at a health center that fills 3,000 prescriptions a day. "It doesn't take a rocket scientist to see that Viagra costs $5 a tablet for either the 50-milligram or 100-milligram dose. If I split a 100-milligram tablet, that's $2.50 that I can spend on another veteran. It makes a lot of sense economically."
The national VA system does not have a policy in place, but most VA medical centers have formal or informal pill-splitting programs, Kawahara says.
Of the thousands of medications dispensed at Kaiser Permanente facilities, physicians and pharmacists are encouraged to have patients split just seven, says Anthony A. Barrueta, senior counsel at Kaiser Foundation Health Plan. The drugs were chosen based on how easily the tablet could be split, clinical evidence that uneven doses would not affect patient care, and how meaningful savings could be, he says.
A good pill-splitting policy leaves the decision up to the physician, the patient, and the pharmacist, says Susan Winckler, vice president for policy and communication at the American Pharmaceutical Association. "From a pharmacist's prospective, mandatory programs are where you run into problems," she says. You have to ask questions such as: Can the patient do it? How will it fit into her medication regimen? What if her dosage means she would have to split two tablets or take one and a half pills?
"Unfair" if mandatory
"Mandatory pill-splitting programs are unfair to consumers," says Victoria Ni, a staff lawyer for Trial Lawyers for Public Justice, a public interest law firm. The firm has brought a class-action suit against Kaiser for the use of pill splitting. "Kaiser's policy, as it now stands, is unfair from a voluntary aspect," says Ni. "Patients have the right to opt out, but they are not informed of it, so they are effectively being forced to split pills." A trial date has not been set.
Kaiser's Barrueta declined to discuss the case directly but says patients can ask their physicians or pharmacists to opt out of the pill-splitting program, or the physicians or pharmacists may decide splitting pills is not appropriate for their patients. "Tablet splitting is a sensible practice that benefits all of our members by taking a small bite out of the rapidly increasing cost of drugs without impairing quality of care," he says. "Our program is thoughtful and responsible."
Those who oppose
The American Medical Association opposes mandatory pill-splitting policies "without proper input from the pharmaceutical manufacturers and practicing physicians." It also, however, recommends that pharmaceutical companies score pills on both sides when appropriate so that they will break easily if someone attempts to divide them.
The Pharmaceutical Research and Manufacturers of America, for its part, says that even pills that are designed to be split should be split under the direction of a health care professional.
"This is not something that patients should go home and do alone," says Jeff Trewhitt, a PhRMA spokesman. "They should do this in collaboration with a pharmacist who knows which pills can be split."
Not all insurers are ready to embrace pill splitting, either. Some, like Highmark Blue Cross and Blue Shield of Western Pennsylvania, are trying alternative cost-cutting measures first.
"We have implemented a 'dose optimization' program that looks at individuals who are taking a lower dose of a medication twice a day and attempts to move them to a higher, once-a-day dose," says Patrick Kerrish, RPh, MBA, vice president for medical and pharmacy affairs.
Phasing the program in through the insurer's mail service business saved the company about $200,000 in drug costs in the first three quarters of last year, or about $163 per prescription converted. Savings will continue to grow as the program is implemented in all of the company's lines of business, Kerrish says.
"We are doing this for about 20 drugs, in areas where there are significant cost-saving opportunities," he says. Another advantage is that the practice simplifies a patient's drug regimen rather than complicates it, as pill splitting does. Kerrish worries about the negative side of pill splitting, such as issues of patient confusion, age, and dexterity; operational headaches; and putting a process in place to distribute pill splitters.
"I wouldn't rule out pill splitting in the future, but we thought this was a more clinically appropriate way to tackle some of the cost issues while improving quality of care."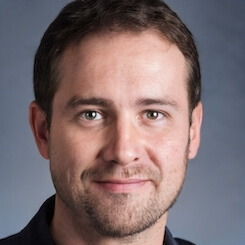 Paul Lendner ist ein praktizierender Experte im Bereich Gesundheit, Medizin und Fitness. Er schreibt bereits seit über 5 Jahren für das Managed Care Mag. Mit seinen Artikeln, die einen einzigartigen Expertenstatus nachweisen, liefert er unseren Lesern nicht nur Mehrwert, sondern auch Hilfestellung bei ihren Problemen.