CMS has implemented 10 pilot programs that may very well be viewed as a make-or-break test for disease management.
Depending on whom you talk to, Medicare's looming pilot program for disease management is either a "watershed event," a "defining test" of DM's effectiveness, or the industry's "event of a decade." In fact, there aren't many people in disease management who don't think it's a big deal.
"I've spent much of the past six months of my life working on it," says Vince Kuraitis, a DM consultant who's been advising companies on how they can snag a contract. By his reckoning, all of the big disease management groups — like American Healthways, LifeMasters, and Health Management Corp. — are lining up for a piece of the action. And they've helped generate just a few of the perhaps hundreds of proposals that have probably been floated through agency doors to meet an August deadline, he adds.
For the disease management business, the next three years of Medicare results are viewed as a critical final exam — one that will either see DM triumph as the most effective tool in managing chronic illness or crippled in a messy failure that could tarnish the DM approach to chronic case management for years. If successful, these contracts may also ultimately spur industry consolidation, help vanquish expensive performance guarantees, and make a compelling case to those health plans that have so far resisted adopting DM.
But whichever way DM insiders are betting, one thing is absolutely certain: Program results will be intensely scrutinized by everyone with even a small interest in disease management.
The Centers for Medicare and Medicaid Services put up 10 three-year chronic disease management pilot programs for COPD, CHF, and complex diabetes. Working under a mandate to develop consortiums of providers, health plans, local agencies, and DM specialists, each of the contracts will enlist roughly 20,000 Medicare members for a DM program while another 10,000 are identified as the control group — though some smaller pilots could total 15,000 or 20,000 members. Under the Medicare Modernization Act of 2003, CMS has until early December to award the first contract, with the rest expected to go out in the first half of 2005.
Going all out
Add it all up, and more than 250,000 Medicare recipients are likely to be in a pilot DM program by the first half of 2005.
This is a big leap of faith for Medicare. Up to this point, the federal agency has only dipped a regulatory toe in the DM water, content to launch about 20 small experimental programs, most of which are still under way. Now, it's going all out to see if DM will make significant quality and cost differences in treating the chronically ill.
Some 12 million to 14 million Medicare patients suffer from the ailments targeted by the pilots, roughly 30 percent to 40 percent of the entire Medicare population, says Christobel Selecky, who runs the DM company LifeMasters Supported SelfCare. And those numbers are only going to keep getting bigger as the boomers start hanging up their careers by the end of the decade.
"Analysts think this could be a $5 billion to $10 billion market for disease management," says Selecky, who helped hammer out the pilot program rules while running the government affairs committee for the Disease Management Association of America.
Selecky, whose company has submitted a few proposals, focused on two basic approaches to DM, both built around creating consortiums of DM players. In one, the consortiums will include health plans — largely ones already experienced in serving Medicare populations — as prime contractors doing case management and working with physician relations and so on. Medicare has made it clear that it wants local docs involved, says Selecky, which should help to calm potential political backlash from providers. The second approach is likely to be more of a standalone method that looks like a Florida Medicaid project, where the DM companies would be directly contracting with local social service agencies and others to keep local involvement high.
Health Management Corp. decided to team up with a health plan for its proposal. And it's designed to ring Medicare's bells on key points like physician involvement and rural coverage.
Nurse-based model
"Our model that we've proven to be effective in this age group is a telephonic nurse-based model," says HMC's Jeff Odell, vice president of sales and marketing and a lead player in structuring the company's contract proposal. "We have designed several new program components that will address outreach and physician engagement challenges. I'm not at liberty to reveal a whole lot about our proposal, but I will say we've got some innovative approaches to physician engagement."
CMS left it up to the bidders to define the markets, says Selecky. But there are other rules to play by as well. First, she says, Medicare made it clear that it wants to engage the sickest people with the highest costs. And it won't go into a region where a substantial experimental program is already under way — a rule that excludes California altogether.
But there are plenty of states left over, she says, especially in the Southeast and Rust Belt, where low income and unhealthy lifestyles have conspired to create the agency's biggest concentrations of comorbidities.
Add them all up, says Vince Kuraitis, and they create a "ticking time bomb" for Medicare — which estimates that beneficiaries with five or more chronic conditions account for 20 percent of the Medicare population but 66 percent of program spending.
Hundreds of millions of dollars in contracts are up for grabs — but there's a catch. As with most first-time DM contractors, Medicare is making it clear that anyone who wins one of these contracts is going to have to guarantee a 5-percent cut in costs. Results will be tracked year to year, and failure will be very painful.
"Theoretically, if you have no savings, and you get paid $40 million or $50 million over three years, that's a lot of money to pay back," says Selecky.
For LifeMasters and the others in DM, though, that's a familiar provision. Many built their business plans around guaranteed savings of similar size.
"I think that everyone in disease management is hoping that it will go well," says Kuraitis. "The industry has had a lot of input and Medicare has been quite cooperative in structuring a project that everyone wants to be successful."
And that leaves no room for failure.
Adds Kuraitis: "In the event that none are successful, then it could be death to disease management."
Kuraitis says that the Medicare contracts will play an influential role in shaping the industry. In one extreme, he says, Medicare may decide that only big companies could be effective and provide contracts worth up to a billion dollars — a move likely to spur consolidation. At the other extreme, he adds, Medicare may opt for a locally integrated DM approach driven by doctors groups or home health agencies or hospitals.
5-percent savings rule
Selecky says that Medicare's acceptance of DM is also likely to help lead to an eventual end to the 5-percent savings rule. For DM companies, that standard guarantee has added to their costs, which in turn are passed along to the customers. The sooner Medicare gives its blessings to DM, the sooner the industry may be able to phase the guarantees out altogether.
For its part, Medicare has made it clear that if it sees any of the DM pilots as clear winners, it won't wait until the end of the three years to roll that pilot out for the entire population.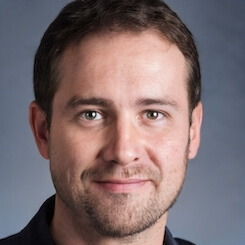 Paul Lendner ist ein praktizierender Experte im Bereich Gesundheit, Medizin und Fitness. Er schreibt bereits seit über 5 Jahren für das Managed Care Mag. Mit seinen Artikeln, die einen einzigartigen Expertenstatus nachweisen, liefert er unseren Lesern nicht nur Mehrwert, sondern auch Hilfestellung bei ihren Problemen.