If employers make decisions based on URAC's and NCQA's rating of traditional managed care plans, shouldn't they want similar ratings of CDHPs?
When health plan accreditation organizations began taking note of emerging consumer-directed health plans in early 2003, the evolving insurance products were difficult to define. Today, as two major accrediting bodies work on standards that begin to address the features of CDHPs, and as another refines its program with an eye toward beefing up existing standards most relevant to the new plan designs, that's still the case.
The myriad forms that CDHPs have taken — and the mix of new vendors and traditional health plans with new products — make it challenging to craft an accreditation program for them, says Annette Watson, RN, a vice president at URAC, the accreditation organization.
Plus, the difficulty of measuring such selling points of consumer-directed plans as offering provider-quality data and price information to members could hinder such efforts, human resources consultants and insurers say.
But that doesn't mean accreditation organizations aren't trying. URAC and the National Committee for Quality Assurance have taken the first steps in creating standards for CDHPs. Both put together diverse committees to study the topic and both came up with an initial focus on the member communications piece of the new health plan designs.
The Joint Commission on the Accreditation of Health Care Organizations, which accredits hospitals and health plans, is in the process of updating its health plan accreditation standards overall and will focus on strengthening areas that relate to CDHPs, says Gina Zimmermann, senior executive director of business development at JCAHO.
And while no health plan has requested CDHP accreditation from the Accreditation Association for Ambulatory Health Care, an accreditor of ambulatory health care facilities and managed care organizations, the accreditation format that the organization has in place will make it easy to expand into the CDHP market, says an AAAHC surveyor, Ariel Linden, PhD, president of Linden Consulting Group.
"What really makes us suitable for consumer-directed health care in the self-insured market is that when we accredit health plans, we go into the medical groups and physicians' offices to assess what kind of care is being provided. We review records, conduct site audits and question staff at provider sites." Employers that are looking at CDHP accreditation will want to know that physicians are being monitored for quality, Linden says.
"It's important that accreditation agencies are now focusing on issues around consumer-directed health plans," says Derek van Amerongen, MD, medical director for Humana's Cincinnati market. He's also a URAC board member and a member of the URAC committee that drafted an initial set of standards for CDHPs. "What that tells me is that this market is now maturing. A couple of years ago, we would not have been able to have this discussion. The whole idea of consumerism as a major force in medical care and in health insurance in general was still very nascent. Now everyone is talking about it. We are seeing more and more plans come forward with various versions of CDHPs."
And by getting standards out early, accreditation organizations may help define and shape how CDHPs develop, accreditors say.
"It has always been core to the NCQA to identify high expectations for health plans and expect them to meet them," says Phyllis Torda, vice president for product development at the NCQA. "We put the standards out there, and over time the plans get themselves there."
But while insurers will do what the NCQA asks for, the industry may not be ready to scrutinize some of the features of consumer-directed health plans, says Carey Vinson, MD, medical director of quality management at Highmark Blue Cross Blue Shield.
That's because while one of the main goals of consumer-directed plans is to get consumers the information they need to make the right health care choices, "the jury is still out in terms of what is the information needed for a patient to make a smart decision," he says. "And that's the real question. It's been our experience — and most of the literature would suggest — that patients don't pick hospitals based on information they receive from Internet sites or call-in centers."
Highmark is working to figure out how best to share quality information about physicians and hospitals with members. But the industry has not arrived at standards on what information to gather and report, he says.
For example, Harris Interactive recently polled consumers for the Wall Street Journal Online's health industry edition and found that whether a physician was "easy to talk to" was important to a greater number of people (84 percent) than whether the physician "has a lot of experience treating patients with your medical condition" (58 percent).
Vinson says: "We don't have a great way of measuring the bedside manner of a physician. There are a lot of things that we don't really know how to measure, much less know how to report findings in a manner that will enable members to make appropriate, thoughtful decisions."
'Very little information'
The NCQA readily acknowledges that this is an area that is hard to get your arms around, but that may be exactly why a third-party accrediting body should examine the new health plan products, Torda says. "Some innovations have been implemented, and there are a lot more on the drawing board. Yet there's very little information about what works."
The organization's new Quality Plus program will begin to hold CDHPs' feet to the fire in regard to the claims they are making, Torda says. One of the new proposed standards, for example, asks whether members can get information on the cost of specific drugs.
"Consumers have greatly increased out-of-pocket cost responsibilities in CDHPs, and they are supposed to get price information so that they can make wise decisions," Torda says. "That's a linchpin of CDHPs, but it's a really underdeveloped area. If a member has a diagnosis and a CPT code, he should be able to get information on what a particular service is going to cost — and that should come from the health plan. That's the kind of information a member needs to make informed decisions. Without it, members are a little bit lost. Our standards address that."
The challenge for the NCQA, Torda says, is "to be forward-thinking but not to get so far out in front that we are asking people to do things that may not be of great value."
Identifying just what areas to tackle when it comes to CDHPs has been a yearlong process at the NCQA, which convened a committee in July 2003. In August 2004, the organization unveiled the Quality Plus program, which will consist of several sets of voluntary standards that focus on health plans' member communications, health improvement efforts, and physician and hospital quality reports.
The NCQA posted the first set of standards, called Member Connections, on its Web site late this summer and is now considering public and industry feedback. The NCQA plans to release the second and third sets of standards in March. The health improvement standards will look at a health plan's care management programs as well as efforts to address individuals' unique health status and needs. Physician and hospital quality guidelines will attempt to ensure that health plans are measuring and reporting on the performance of physicians and hospitals in their networks.
Test in the works
The NCQA also is beginning a pilot test of the Member Connections standards, which will be finalized by the end of the year and should be ready for general release by the beginning of 2005, Torda says. Five health plans signed on for the pilot test.
Once the Quality Plus standards are included in the NCQA general accreditation program, they will be voluntary. So plans that are seeking accreditation will be able to choose whether or not to report on them.
"The Member Connections standards really take health plan customer service to a new level," Torda says. "With the new technology that's available, with the new expectations of the member being an active partner in managing his care, we are asking, What are the functionalities and services that health plans are able to offer?"
The new standards will allow CDHPs to tout their strengths when seeking accreditation, Torda says. "I met recently with a PPO that hasn't sought NCQA accreditation, and they said that our PPO accreditation product didn't really allow them to highlight areas that they felt were their real strengths. For example, they have a disease management program that they are really proud of, and there was nothing in our current PPO accreditation program that allowed them to highlight that program in the way they wanted to. This PPO, which has a lot of CDHP features, is very excited about the new content areas and finds them relevant to what they want to be and to what the employer community is looking for."
URAC's approach
A new accreditation program at URAC also will enable consumer-directed health plans to potentially receive a seal of approval for their member communication and education strategies. URAC's public comment period for its "Standards for Consumer Education and Support" module ended Nov. 2. The organization has been recruiting health plans to test the standards, which is the next step after considering public comments, says URAC's Watson.
Like the NCQA, URAC in 2003 convened a broad committee, which included employers, health plans, and consumer groups, to look into creating standards for consumer-directed health plans. The accreditor thought it would end up with a full accreditation program for CDHPs, but because the plans are still evolving, what emerged was a program that addresses just one aspect of the plans, Watson says. "It was the priority that the committee saw."
The standards will be available in a Consumer Education and Support module that CDHPs — or other health plans that are moving toward a similar approach — can apply for, Watson says. Areas the standards will assess include whether a health plan provides consumers with access to decision tools that incorporate practice guidelines and cost information; whether it offers health assessment tools as well as prevention and wellness information to all members; and whether it provides information in different languages and to individuals with cognitive or physical impairments.
Scrutinizing a health plan's consumer support and education tools through an accreditation program is valuable because members have to be able to navigate a health plan, says Sonya Schwartz, a health policy analyst with Families USA, the consumer advocacy group. Schwartz sat on the URAC committee that worked on the standards.
Schwartz says it will be helpful for accreditation organizations to take a broader view of CDHPs, to enable employers to know more about the quality of the plans they are offering their employees.
URAC expects to build on this first set of standards to continue to address CDHPs, Watson says.
Educational components
Consumer education and support is key to a consumer-directed health plan, says Gail Kane, director of personal care support at Definity Health Corp., a company that administers CDHPs for employers. "We as an organization believe that consumer-directed health care isn't about plan design. It really is about the support and educational components that go along with that. Those are things that are important to us as a company."
Accreditation organizations are looking at the right features, says Tom Granatir, senior adviser for clinical health policy at Humana.
"We are a health plan that offers a wide range of products, some of which fall into what is being called CDHPs, but in general we're taking the same approach to all of our products. We want to give more control to consumers. We want to drive information to them and create a greater degree of transparency in the health system."
Like Humana, many health plans, even if they don't call themselves CDHPs, are enhancing their member support tools and may be interested in the new accreditation programs, URAC and the NCQA say.
Definity is seeking URAC accreditation for utilization and case management, under those specific URAC modules, and is considering pilot tests of the new standards, Kane says. "When our potential clients are doing requests for proposals, they are absolutely interested in whether we have some kind of accreditation in place that sets standards. Utilization and case management are usually ones they ask about."
Because CDHPs and the consumer education tools they purport to offer are new, employers are not yet demanding this accreditation specifically, according to insurers and human resources consultants.
Close to 20 percent of large companies offer consumer-directed health plans today, and another 14 percent say they will do so in 2005, according to a recent survey by Deloitte Consulting of 314 companies with median revenues of $1 billion and an average of 5,000 employees. But examining the accreditation of such plans hasn't been a priority for employers, says Steven Kraus, principal in charge of Deloitte's Human Capital Practice in Chicago. "In my discussions with employers, I haven't heard comments positive or negative about potential accreditation."
That may be because many consumer-directed products are offered by traditional insurance companies that already carry accreditation for other products, Kraus says. "Existing accreditation of networks and plans is pretty easy to transfer into the consumer-directed health care marketplace."
At their core, consumer plans are PPOs, Kraus says. "So it would seem that the accreditation standards would apply to that component in the same way that they apply now. The question is all about the other features — the content and decision support tools — that make consumer plans different from managed care plans."
Highmark, for instance, built a consumer-directed product around its large Premier Blue PPO network, which already meets all state and federal regulations for managed care organizations and holds accreditation from the NCQA, says Highmark's Vinson. "We already had contracts extended to the practitioners, which meant that we didn't have to go back and recontract with a whole new network. We could start up the CDHP immediately." Employers have not asked for new accreditation, he says.
Yet if employers want their traditional health plans to be accredited, it wouldn't be surprising for them to ask for their CDHPs to become accredited as well, Kraus says. Nevertheless, it's an unanswered question, he adds.
"Accreditation is market-driven," says Highmark's Vinson, "so until employer groups start to purchase based on the presence of this accreditation, these accreditation programs are not going to go far."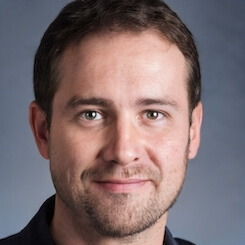 Paul Lendner ist ein praktizierender Experte im Bereich Gesundheit, Medizin und Fitness. Er schreibt bereits seit über 5 Jahren für das Managed Care Mag. Mit seinen Artikeln, die einen einzigartigen Expertenstatus nachweisen, liefert er unseren Lesern nicht nur Mehrwert, sondern auch Hilfestellung bei ihren Problemen.