Employers Expect Moderate Cost Increases But Keep Wary Eye on Specialty Pharmacy
Expect overall health benefit cost increases at large employers next year to come in at a moderate 6%, but most of that will be because of specialty pharmacy costs, which are expected to skyrocket, according to a survey by the National Business Group on Health (NBGH).
Nearly a third of respondents (31%) said that specialty pharmacy was the biggest factor in cost increases, and this is a new development. In 2014, only 6% of large employers in the same survey cited specialty pharmacy as the number one driver of costs.
Pharmacy spending is expected to increase by 7.3% next year, with specialty pharmacy, which includes biologics, accounting for most of that. Specialty pharmacy costs are expected to increase by 16.8%.
Employers and health plans are scrambling to get a handle on the spending. "Prior authorization, step therapy, and quantity limits are used by nearly all employers," the survey stated. Step therapy has come under fire. Stat posted a story about step therapy in August with this title: "Are insurance policies saving patients money, or keeping them from the treatment they need?"
The NBGH survey included 133 large employers (10,000 or more employees) that provide coverage to more than 15 million employees and their dependents.
Some of the techniques used by employers and health plans include use of a freestanding specialty pharmacy (69%), placing specialty pharmaceuticals in their own pricing tier (38%), and using case management that includes efforts like coaching programs and medication therapy management.
Some employers and health plans have implemented programs that more closely monitor the prescribing of the medications, according to the NBGH survey. For example, 83% of employers have worked with their health plans, PBMs, or both, to place restrictions on how compounded medications are prescribed as a response to spikes in compounded medication costs. In addition, 17% of employers have instituted restrictions on medications when the pharmacy manufacturer offers patients coupons or rebates to reduce their copayments or coinsurance. Coupons and rebates can seem like a great deal for patients, but they're used to build a market for costly brand name drugs instead of cheaper generics.
Difficult Birth For Maternity Bundles
It would seem that bundling payments for maternity care would be a no-brainer, but there are significant hurdles, according to a white paper by the Health Care Payment Learning and Action Network, a collaborative effort that includes payers, providers, employers, and states, under the sponsorship of the federal government.
Bundling could lead to savings. Childbirth accounts for roughly a quarter of all hospitalizations and about $64 billion in payments to hospitals.
"Fortunately, Medicaid (which pays for approximately 45% of births annually), commercial payers, and large purchasers have begun to develop episode payment initiatives for maternity care in recognition of the ways in which episode payment can drive higher quality, lower-cost care," said the white paper.
Because Medicaid is administered by the states, broadly mandating maternal bundled payments across the country is difficult, if not impossible. There's also the question about which services and care should the bundle payment include.
There are three general bundling models, comprehensive, comprehensive birth center/midwife, and blended rate for hospital labor and birth, according to the white paper.
Comprehensive defines the episode as prenatal, labor and birth, and postpartum for the woman and, sometimes, for the newborn. "It is agnostic as to both the birth site and who manages the birth, and as to whether the birth is vaginal or a cesarean, but it is typically priced assuming a hospital birth," the white paper stated.
A comprehensive birth center/midwife bundle is similar to comprehensive, but it's priced based on midwife management.
The blended rate combines cesarean and vaginal birth reimbursement rates into a blended case for hospitals, with the goal of decreasing cesarean rates. Hospital payments and the clinical professional fees are the same in this model, regardless of the delivery method. The episode price also includes the costs of postpartum complications but not other post partum costs.
Briefly Noted
In what could lead to a drastic shift in diabetes care, 45 of the world's leading diabetes organizations have called for gastric surgery to become a standard treatment for heavy people with the disease. The new guidelines are the first time the surgery is recommended as a treatment for diabetes rather than for obesity that might have a side benefit on diabetes, according to numerous news reports. The guidelines say the surgery should be recommended for people with diabetes whose BMI is 40 or higher and also for those with a BMI in the 35–39.9 range when hyperglycemia can't be controlled with medications and lifestyle, and that it should be offered as an option to people with diabetes with a BMI in the 30–34.9 range when their hyperglycemia is uncontrolled despite optimal treatment with medications…. Physician groups and drug companies are teaming up to fight a proposed Medicare rule that would change the way doctors are paid for administering infusion drugs, reports USA Today. The language used by the physician trade group Community Oncology Alliance and the Pharmaceutical Research and Manufacturers Association to oppose the rule is "nearly identical in parts," the newspaper reported…. Nursing home residents in Hawaii had the lowest hip fracture rate in the country while residents in New Mexico had the highest, according to a study conducted by Brown University researchers. Using Medicare Part A claims data from 2007 to 2010, the researchers calculated that the rate in Hawaii was 1.49 hip fractures per 100 person-years compared with 3.60 per 100 person-years in New Mexico. The average for the country was 2.38 per 100 person-years…. Mental health practitioners seem to be following the money, getting their degrees and going into private practice to treat those who can afford to pay high-priced sessions (up to $400 an hour), Kaiser Health News reports. It's also a lot less stressful treating relatively high-functioning professionals than, say, working in a hospital psychiatric ward. One critic says that they are treating the worried well, "people who enjoy the self-exploration of therapy but do not necessarily have a mental health problem," to the detriment of poorer people who have real problems…. Because there are always minute tremors in even the best surgeons' hands, new robotic surgery technology depends on imaging technology that is guided by a computer program, not a human being. The program incorporates best surgical practices in determining when and how to suture…. Some provider organizations want the Congressional Budget Office and the Medicare Payment Advisory Commission to delve into data from commercial insurers to gain a better understanding of the effectiveness of telemedicine. They made the request in a letter sent to Keith Hall, director of the Congressional Budget Office, and Mark Miller, executive director of the Medicare Payment Advisory Commission, saying Medicare has put too many restrictions on the use of telemedicine…. Employment in certain industries is associated with high rates of suicide, according to the CDC. Adults (those 16 and older) who worked in the farming, fishing, and forestry industries had the highest rate of suicide (84.5 per 100,000 people), according to the CDC. The lowest rate (7.5 per 100,000) was among those working in education, training, and at libraries. The CDC researchers noted that previous research suggests that exposure to pesticide might affect the neurologic systems of farmers, possibly making them prone to depression. Targeting suicide prevention efforts at employees in certain industries might be wise, said the researchers.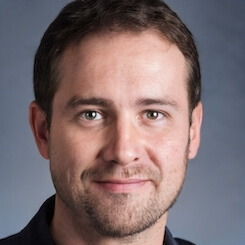 Paul Lendner ist ein praktizierender Experte im Bereich Gesundheit, Medizin und Fitness. Er schreibt bereits seit über 5 Jahren für das Managed Care Mag. Mit seinen Artikeln, die einen einzigartigen Expertenstatus nachweisen, liefert er unseren Lesern nicht nur Mehrwert, sondern auch Hilfestellung bei ihren Problemen.