Legislatures want medical-benefit practices applied to oral drugs provided under the pharmacy benefit, all to keep patients' costs within reach
A little more than four years ago, Oregon became the first state to pass a law requiring insurers to cover oral cancer drugs with a "no less favorable" out-of-pocket expense formula than members faced for intravenous chemotherapies. Under the new parity rule, if members were required to spend $20 as a copayment for an IV drug dispensed by a physician, they couldn't be forced to pay more for a pill, regardless of the cost to the payer.
In short order, Milliman found, legislators in Indiana, Hawaii, Vermont, Iowa, and Washington, D.C., followed suit, passing the same parity rule within three years, with debates over similar initiatives firing up in 20 other states. U.S. Rep. Brian Higgins, a Democratic from western New York, took the movement to the federal level with HR 2366, which expands the proposal to all employer-sponsored plans covered by ERISA — the Employee Retirement Income Security Act. There's nothing new about member copayments, of course. For years, plans typically applied a flat out-of-pocket copayment ranging from a few dollars to $40 for a medical or pharmacy benefit. But as more and more plans applied tiered coinsurance requirements to their pharmacy benefits — a key strategy that helped rein in the rising cost of therapeutics in recent years — members faced from 20 to 35 percent or more of the total cost, which could prove particularly painful as some plans lifted annual caps that limited members' financial exposure.
Source: Parity for oral and intravenous/injected cancer drugs. Milliman Client Report 2010
The cost formula became a thorny issue — especially as many of these oral cancer treatments cost thousands of dollars every month, reaching or even breaking the $100,000-per-year mark. Intravenous cancer treatments provided in a clinic, meanwhile, continued to come with out-of-pocket medical benefit copayments that were typically a fraction of the cost of the newer pills.
New standard of care
There's been quite a bit written on costs and utilization. Milliman concluded that there is little doubt that the more a treatment costs, the more insurers discourage its use. Every time a payer ratchets up the cost of a treatment, usage drops. Parity legislation would inevitably mean that payers would face a spike in costs for oral cancer drugs as costs to patients plunge.
When consultants at Milliman delved into the parity issue in early 2010, the company concluded that any law requiring a level playing field for oral and IV drugs would cost the average health plan less than 50 cents per member per month — a tiny fraction of the average comprehensive medical cost of $300 PMPM. They were quick to add that there are plenty of plans out there, and some could expect to get hit at a rate of $1 PMPM or more. And this kind of math isn't set in stone, especially as a quarter of the 400 cancer drugs in development at the time were for oral oncology therapies. As new oral cancer drugs were approved, costs would continue to rise.
Standard of care
For oncologists, there's a lot more involved than an accountant's dry recitation of the financial facts and consequences.
"It's become an issue because of the increasing numbers of oral medications that are used to treat cancer," says Paul Celano, MD, a practicing oncologist and president of the Maryland Society of Clinical Oncology, which has been pushing for parity in the state legislature. "Previously all chemotherapy was intravenous. Now there are a lot more drugs that are not only oral, but that have no IV equivalent. These drugs have become the standard of care for treating patients."
Gleevec revolutionized treatment for chronic myeloid leukemia, frequently turning a death sentence into a chronic, manageable disease just as Tarceva changed the standard of care for lung cancer and sunitinib extended lives for patients with renal-cell carcinoma. The price of pharmaceutical revolution is steep. These oral drugs can cost $5,000 to $8,000 a month, says Celano. And insurers now "dodge" a big portion of these payments with high coinsurance, says the oncologist.
Says Celano: "The route of administration of the treatment really shouldn't matter."
The FDA is barred by law from considering costs, but doctors in the United States have to discuss costs with patients. The payment assistance programs put in place by many pharma companies aren't comprehensive and often aren't easy to navigate. That can leave patients on the hook for costs they simply can't afford.
"There are some patients who pay it, believe it or not," says Celano. "But there aren't many who can afford it."
For insurers, though, drug parity laws are another example of legislators simply shifting costs to managed care companies.
"It's not a mandate," notes Doug Gray, executive director of the Virginia Association of Health Plans, which has been resisting a parity initiative that's been brewing in the state legislature. This isn't another effort to require insurers to offer coverage for a particular service, such as birth control. Insurers already cover the oral drugs. The kickback on oral cancer drugs is solely focused on the cost to members. It's also not particularly surprising that the high cost of oral cancer drugs has become a lightning-rod issue for patients and their doctors.
"There is a high out-of-pocket cost for these oral drugs and some people can't afford it," Gray readily offers. "It's a challenge." The same cost challenge complicates a number of health care services.
"We are not likely to support a piece of legislation saying we have to cover the cost of it in the same way we would an IV access to the same service," says Gray. "They want to cover it as a medical benefit rather than a pharma benefit. But this would create a bad precedent. We're getting to the point now where we're mandating exactly how much you pay for something."
Gray suspects that it's really the drug companies that make oral cancer therapies that are providing support and encouragement to the physician groups pushing this mandate.
Other strategies
Irrespective of whoever is behind it, Milliman says, the more legislatures that enact parity, the more health plans will need to turn to other strategies to help control costs. For specialty pharmacy, this includes prior authorization, concurrent review and medical appropriateness reviews, and encouraging the use of contracted specialty pharmacies.
There is a bigger societal concern at play here, says Celano: How much does medical care cost and who is going to pay for it? The health reform laws are beginning to grapple with the issue of essential benefits and their cost.
Says Celano: "There probably needs to be a bigger fix."
Meetings
| | | |
| --- | --- | --- |
| HealthIMPACT Southeast | Tampa, FL | January 23, 2015 |
| Medical Devices Summit | Boston, MA | February 19–20, 2015 |
| 3rd Annual Summit to Improve Adherence and Enhance Patient Engagement | Philadelphia, PA | March 9–10, 2015 |
| Value-Added Solutions for Enhanced Customer Experience | Philadelphia, PA | March 9, 2015 |
---
Our most popular topics on Managedcaremag.com
---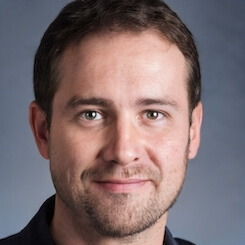 Paul Lendner ist ein praktizierender Experte im Bereich Gesundheit, Medizin und Fitness. Er schreibt bereits seit über 5 Jahren für das Managed Care Mag. Mit seinen Artikeln, die einen einzigartigen Expertenstatus nachweißen, liefert er unseren Lesern nicht nur Mehrwert, sondern auch Hilfestellung bei ihren Problemen.