A coalition of employers, legislators, consumer advocates, health plans, and drug companies may bring about equal coverage
The health care industry and the American people may be at a historic moment in the treatment of mental health and substance abuse. Congress is considering legislation that would "completely end insurance discrimination against mental health and substance use disorder," says the American Psychological Association.
"It is easy to understand their enthusiasm," says Andrew Sperling, JD, director of federal legislative advocacy for the National Alliance on Mental Illness, a patient advocacy organization that is backing the legislation. "There hasn't been this broad a coalition of support ever for any similar legislation, and the president has said he favors the Senate bill. But it is far from over. Any single senator can block this."
Sperling's concern reflects the ability of any senator to block legislation through filibuster or other parliamentary rules, and it recalls the adage attributed to Otto von Bismarck in the 19th century: "There are two things you don't want to see being made — sausage and legislation."
As of press time, two versions of parity legislation existed: a Senate version, loved (or at least tolerated) by virtually everyone, even the U.S. Chamber of Commerce and the National Association of Manufacturers, and a House version, unloved by almost everyone, even the National Alliance on Mental Illness.
"We want to see an agreement on legislation that will be successful this year in coverage for equitable treatment," says Sperling. "The Senate bill was acceptable to all 100 senators."
"We also prefer the Senate version," says Hyong Un, MD, national medical director of Aetna Behavioral Health. "Parity is important. It is the right thing to do, to not discriminate against individuals with behavioral health issues. We want to make sure that the legislation does not have an unintended consequence of increasing barriers to care."
The difference between the two versions is indicative of the long-running controversy over what mental health parity should be and the debate over how it is best realized for people who need help. The House version is more expansive, the Senate version more limited in scope — with a significantly greater chance of passage.
The public need for some parity legislation is significant. The federal Substance Abuse and Mental Health Services Administration (SAMHSA) reports that "despite the impairment and distress resulting from their illness, a large proportion of adults in the United States with mental health problems delay treatment or do not receive treatment for their mental disorders." In 2003-2005, 11 million adults perceived an unmet need for treatment or counseling for mental health problems in the past year. Of those, 48 percent reported cost or insurance issues as a barrier to treatment.
The two bills do have much in common, and if a compromise between the versions is reached and a federal parity standard is adopted this year, it is fairly clear what it will contain:
Health insurance plans, including employer-sponsored plans that function under federal law but are exempt from state insurance laws, are barred from charging different deductibles and copayments for mental health and substance abuse services than they do for medical benefits, but only if plans choose to offer mental health and substance abuse benefits.
Plans are prevented from placing more stringent treatment limits, such as frequency-of-treatment and lifetime spending caps, on mental health and substance abuse treatment benefits than they do for other care. For example, typical annual limits now include 30 visits to a doctor or 30 days of hospital care for treatment of a mental disorder or substance abuse. Such limits would no longer be allowed if the insurer had no limits on treatment of conditions like cancer, heart disease, and diabetes.
The law will apply to group insurance and employer plans with 50 employees or more. It would have cost-increase exemptions that would waive the parity agreement for one year for plans in which premiums would rise more than 2 percent as a result of complying with the bill.
One area where the two versions differ is that under the House version, which passed in March and is titled the Paul Wellstone Mental Health and Addiction Equity Act of 2007, after the deceased senator who long favored parity, health plans that provide mental health benefits would face new requirements to cover all mental and substance-abuse disorders listed in the American Psychiatric Association's Diagnostic and Statistical Manual of Mental Disorders.
The idea, according to the bill's House sponsors, is to prevent diagnosis-related discrimination by insurers.
Differences
The Senate bill, which passed last fall and is titled the Mental Health Parity Act of 2007, does cover all mental diagnoses and substance use disorders. There are no exclusions. Further, all mental health and substance use disorder services are covered, including psychotherapy and testing, and in all settings, including inpatient, outpatient, partial hospital, or residential treatment settings at parity with physical health services.
A health plan may deny coverage based on medical necessity or under the terms of its coverage contract with an employer. There is no requirement that all DSM-IV categories be covered.
Another issue of concern to health plans about the House version, according to a spokesman for the trade group America's Health Insurance Plans, is that it "fails to recognize the value of care management techniques. The House version makes no mention of these tools, while the language of the Senate version ensures that health plans will continue to have the right to co-ordinate care to improve quality and lower cost," says AHIP's Robert Zirkelbach.
Also, to offset the estimated $4.3 billion over 10 years cost of the House legislation, it raises $2 billion by increasing the amount that pharmaceutical companies pay the government for prescription drugs dispensed through the Medicaid program for the poor. A further $2.4 billion would come from new limits on physician-owned specialty hospitals. The Senate version does not include these offsets.
Funding under that version is being negotiated between the bill's House and Senate sponsors, says Sperling.
Curiously, the leading Democratic sponsors of the differing bills are a father and son, Sen. Edward Kennedy of Massachusetts and Rep. Patrick Kennedy of Rhode Island.
In both bills, health plans and employers can opt out of offering any mental health coverage at all, unless they are required by state law to provide that benefit. "We oppose the House version," says Sperling, because "if the coverage must include all DSM-IV categories, which is a very wide range of disorders, many employers will opt out of any coverage at all and it will defeat the purpose of the legislation." He notes that among the conditions listed in the manual are caffeine intoxication and sleep disorders related to jet lag.
In a public statement, Nicholas Meyers, director of government relations at the American Psychiatric Association, which supports the House version, said these claims about DSM-IV coverage are wrong. "Simply because a diagnosis is made does not obligate insurers to pay for treatment. Insurers could still deny coverage if they found that a service was not medically necessary."
The Senate bill requires health plans, including self-insured employers, to comply with existing state and federal coverage standards. Under both versions, state parity laws are treated as the floor for mental health and substance abuse benefits.
Forty-six states now have some form of parity law in place, according to the National Conference of State Legislatures. Under the Employee Retirement Income Security Act (ERISA), self-insured employers, whose health plans include 82 million of the 113 million enrollees that would be affected by the proposed legislation, according to the American Psychological Association, are exempt from these state laws. The language of the legislation of both bills requires self-insured employers to offer parity if they offer mental health and substance abuse benefits.
In Minnesota, which has had a parity law for nearly eight years, "self-insured employers almost all offer parity now," says Donna Zimmerman, vice president for government affairs at HealthPartners in Minneapolis.
"This type of legislation helps tear down stigma barriers," she adds. "It makes good medical sense to treat mental illness like any other chronic disease. The Senate version accomplishes that without being overbroad."
If the federal parity law passes, coverage will be improved in the many states that offer limited versions of parity. "If this law passes with this ERISA amendment, and they keep the language that states that parity laws are pre-empted if only they are equal or better, this is a huge breakthrough for consumers," says Monica E. Oss, president of Open Minds, a behavioral health consulting company in Gettysburg, Pa. "What has been happening in mental health has been that there has been cost-shifting from the private to the public sector. This may help slow that down."
Progress made
According to the Substance Abuse and Mental Health Services Administration (SAMHSA), the total spending on mental health treatment in 2007 is estimated to be $127 billion (of an estimated $2.13 trillion spent on all health care that year). An Open Minds report on SAMHSA data found that public sector sources such as Medicaid and other state and local programs made up the largest part of that spending (58 percent) — growing to an estimated $76.3 million for last year from an actual $17 million in 1986 and $58.3 million in 2003. That's an annual increase in public spending of about 7.3 percent.
According to AHIP and many health plan officials, the private sector has the tools necessary to successfully manage mental health and substance abuse treatment. "The tools in place now have demonstrated their effectiveness," says Zirkelbach. "Many plans have long been working with employers to develop flexible benefits and to promote access."
Plans use employee assistance programs, Web-based information systems and interactive programs, medication reminders, health coaching, and case management to help improve quality and control cost, according to a survey of nine health plans conducted by AHIP last year.
These proven techniques have resulted in major progress in access to care over the last 25 years, according to David Mechanic, PhD, director of the Institute for Health, Health Care Policy, and Aging at Rutgers University. "Looking back, major progress is evident. We have improved medical and rehabilitative care, although psychosocial evidence-based services are not widely accessible. More people now receive mental health services, and we have a much clearer view of evidence-based care," said Mechanic in a report in the November/December 2007 issue of Health Affairs titled "Mental Health Services Then and Now." He added, however, that "much remains to be done."
Parity is a step in the right direction, according to Richard Frank, PhD, of Harvard Medical School, who has studied the role of managed care in the provision of mental health services. In a review of mental health policy and practice over the last 25 years (also published in the November/December 2007 issue of Health Affairs in an article titled "Mental Health in the Mainstream of Health Care"), Frank concluded that:
Efficiency of mental health insurance coverage became an especially strong concern during the late 1980s as the specialty inpatient psychiatric industry grew and, for the first time, spending growth in mental health rivaled overall health care spending growth. This fueled the development of the managed behavioral health care (MBHC) industry and the research program studying its effects. This research suggested that utilization could be managed, costs controlled, and quality maintained. The rise of MBHC, in turn, made parity in private health insurance coverage affordable. States and the Federal Employees Health Benefits (FEHB) program responded by establishing parity coverage for mental health in the context of mainstream care. Congress appears to be slouching toward parity legislation.
The tools used to manage behavioral health benefits (which refers to both mental health and substance abuse benefits) can indeed be very effective in controlling costs and improving quality, says Aetna's Un, and he has data to prove it.
In 2003, the company developed what it calls the Medical/Psychiatric High Risk Case Management Program (Med Psych). Its purpose is to manage the treatment of members experiencing depression or other mental health issues who also have chronic conditions such as cancer, diabetes, or congestive heart failure. The program integrates and coordinates medical and behavioral health services. Med Psych case managers help members arrange for treatment, provide educational materials, and help monitor adherence to treatment.
Last year Aetna announced the results of an evaluation of claims data for members enrolled in the program. The evaluation looked at medical, pharmacy, and utilization costs over one year and compared members who were enrolled in the Med Psych program with those who were not enrolled. Claims data for 2,737 Aetna HMO members and 1,834 Aetna PPO members were evaluated.
A post evaluation of enrolled patients showed an increase in self-perception of physical and mental health as measured by SF12 scores. (The SF12 is an industry standard, 12-item, self-administered questionnaire that assesses symptoms, functioning, and quality of life.) Enrollees reported they had been at work three days more per month after enrolling in the program.
Aetna Behavioral Health demonstrated a total cost savings of $136 per member per month (PMPM) when members were enrolled in the program compared to members who were not enrolled. Results also showed that medical costs decreased by $175 PMPM, although overall pharmacy costs rose $39 PMPM.
"While we saw an increase in pharmacy costs, this was offset by an overall decrease in medical costs," said Un, in a statement about the programs' results. "We believe these results are evidence that the program had a positive impact on adherence to medication for both behavioral health and co-morbid chronic medical conditions. The results are encouraging because we now have hard evidence that integrating the case management of behavioral health care and pharmacy with medical can have a positive impact on members' overall health and help to manage the costs associated with chronic conditions."
Parity would enhance plans' ability to coordinate care, says Un, who has been involved in promoting parity legislation for a number of years. "This is a serious issue," he says. "Lack of parity and barriers to quality behavioral health care can affect overall health costs."
Un says that in developing the proposed legislation, congressional staffers looked at the FEHB program, which has had behavioral health parity since 2001. They used a study published in the March 30, 2006, issue of the New England Journal of Medicine titled "Behavioral Health Insurance Parity for Federal Employees."
The researchers compared seven FEHB plans from 1999 through 2002 with a matched set of health plans that did not offer parity. They examined the rate of use, total spending, and out-of-pocket spending by users of mental health and substance-abuse services and concluded that "the implementation of parity was associated with significant reductions in out-of-pocket spending in five of seven plans" and "when coupled with management of care, implementation of parity in insurance benefits for behavioral health care can improve insurance protection without increasing total costs."
However, the FEHB study also demonstrates that parity is not a panacea, says Un. "Parity does not necessarily improve access," he says. "Just because the benefit is available does not mean members will take advantage of it. Case management and other tools would continue to play an important role in the quality of care."
State laws
Un and others point to the fact that parity laws have existed at the state level for many years, and a good deal of experience exists to help point the way. Many private market health plans include some type of mental health benefits on a voluntary commercial basis, not necessarily required by state or federal laws. The state laws do not apply to federally funded public programs such as Medicaid, Medicare, or the Veterans Administration. Self-funded health insurance plans, often sponsored by the large employers, are exempt from state regulation because of ERISA.
The two laws being considered by Congress do not pre-empt existing state laws. Those laws vary widely. They can be divided into three categories, according to the National Conference of State Legislatures:
Mental health parity or equal coverage laws
Minimum mandated mental health benefit laws
Mandated mental health, known as "offering laws"
Laws in 21 states include coverage for substance abuse, alcohol, or drug addiction. Most laws were enacted before 2001. In 2006, New York adopted what is being called "Timothy's Law," named for a 12-year-old boy who committed suicide in 2001. It is a prime example of a broad-range parity law, requiring that all private insurance policies have the same deductibles, number of office visits, number of inpatient visits, and copayments for mental health disorders as for other illnesses.
Other state parity laws limit the coverage to a specific list of biologically based or serious mental illnesses. Ohio's law, also passed in 2006, is more limited. Its "Mental Health Parity Act" mandates that coverage provided for seven "biologically based mental illnesses" such as schizophrenia and bipolar disorder be on par with coverage of physical conditions. In July 2007, the North Carolina legislature enacted a measure covering nine conditions.
Some states allow discrepancies in the level of benefits provided between mental illnesses and physical illnesses. These discrepancies can be in the form of different visit limits, copayments, deductibles, and annual and lifetime limits. Under so-called mandated-offering laws, such as that in South Carolina passed in 1994, mental health benefits are not mandated. Instead, the option of coverage for mental illness, serious mental illness, substance abuse, or a combination thereof can be provided to the insured. This option of coverage can be accepted or rejected and, if accepted, will usually require an additional or higher premium. (A few mandated-offering laws require that if benefits are offered, then they must be equal.)
This variation in laws will not change if Congress does enact federal parity. "We probably would have preferred a law that offered some uniformity across the country, for the sake of administrative simplicity," says Un. "But this legislation is so important that that does not matter so much."
Approach to Mental Health Coverage Evolves
As Congress debates parity legislation for mental health and substance abuse treatment, more spending is moving into the public sector and more money is being spent on drugs and insurance administration.
Estimated mental health spending for 2003 and 2007 by setting and payer
Source: National Expenditures for Mental Health Services and Substance Abuse Treatment, 1993-2003, SAMHSA pub. (www. samshsa.gov) and Open Minds (www.openminds.com)
Defining Mental Health Treatment
Mental health parity is defined in legislation under consideration in Congress as the provision of the same amount of mental health and substance abuse treatment as provided by health plans and payers for medical and surgical illnesses and procedures.
The Surgeon General defines mental illness as a medical term that refers collectively to all diagnosable mental disorders, which are health conditions that are characterized by alterations in thinking, mood, or behavior (or some combination thereof) associated with distress and/or impaired functioning.
In its 2006 National Survey on Drug Use and Health, the Department of Health and Human Services defined mental health treatment as:
For adults aged 18 or older, treatment or counseling for any problem with emotions, nerves, or mental health in any inpatient or outpatient setting, or the use of prescription medication for treatment of a mental or emotional condition.
For youths aged 12 to 17, treatment for mental health problems is defined as receiving treatment or counseling for emotional or behavioral problems from specific mental health or other health professionals in school, home, outpatient, or inpatient settings.
Depression Goes Largely Untreated
Untreated or undertreated depression costs the American economy tens of billions of dollars a year in lost productivity and medical comorbidities, according to researchers. Younger adults, who are disproportionately uninsured, are particularly susceptible. Mental health benefit parity could help lower those numbers because about half of the untreated or undertreated people suffering from the illness say they can't afford treatment.
Treatment for depression, by gender & age, 2005-2006
Source: January 2008 National Survey on Drug Use and Health Report, "Treatment for Past Year Depression Among Adults" ( SAMHSA, www. samhsa.gov)
Meetings
| | | |
| --- | --- | --- |
| HealthIMPACT Southeast | Tampa, FL | January 23, 2015 |
Our other journal
P&T Journal for November 2014
FEATURES
LETTER TO THE EDITOR
Medications for Parkinson's Disease
PERSPECTIVE
The Changing Roles of P&T Committees
Epilepsy Management: Newer Agents, Unmet Needs, and Future Treatment Strategies
PIPELINE PLUS
Modest Growth Seen in Epilepsy Market
MEETING HIGHLIGHTS
European Society of Cardiology and Transcatheter Cardiovascular Therapeutics
BOOK REVIEW
"Generic: The Unbranding of Modern Medicine," by Jeremy A. Greene, MD, PhD
DEPARTMENTSMEDICATION ERRORS
Misadministration of IV Insulin Associated With Dose Measurement And Hyperkalemia Treatment
PRESCRIPTION: WASHINGTON
FDA's Proposed 503B Draft Compounding Guidance Raises Concerns of All Kinds
New Drugs/Drug News
Pharmaceutical Approval Update
DRUG FORECAST
Riociguat (Adempas): a Novel Agent For the Treatment of Pulmonary Arterial Hypertension and Chronic Thromboembolic Pulmonary Hypertension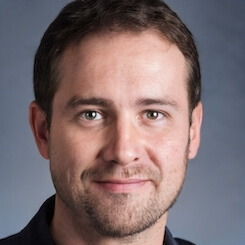 Paul Lendner ist ein praktizierender Experte im Bereich Gesundheit, Medizin und Fitness. Er schreibt bereits seit über 5 Jahren für das Managed Care Mag. Mit seinen Artikeln, die einen einzigartigen Expertenstatus nachweisen, liefert er unseren Lesern nicht nur Mehrwert, sondern auch Hilfestellung bei ihren Problemen.