After years of skirmishing over mental health parity, the battle lines are drawn. Troops are armed with a cache of talking points and data — pro and con. And, after a brief summer truce, another big showdown looms on Capitol Hill. This is a drama with more players than Richard III.
Parity supporters can count on the public backing of more than 230 organizations, as well as 67 senators and 243 House members — led by such political heavyweights as Sen. Pete Domenici, the New Mexico Republican, and cheered on, in vague terms, by President Bush.
A lot of politicians, when the question that is put to them is "Why should patients who can benefit from mental health care be treated any differently than patients with kidney disease? have a tough time saying no to parity.
Arrayed against them is a broad coalition of business groups and conservative think tanks that are allied with some powerful House Republican leaders, who axed the last lunge for parity with an 11th-hour procedural move.
No one is taking anything for granted.
"We will be pushing as hard as we can," says American Psychiatric Association President Paul Appelbaum, MD. "I know that other organizations are going to do the same thing."
In broad terms, the parity bills before Congress require MCOs to handle mental health issues the same way they deal with physical ailments. From a benefit-design standpoint, that would mean MCOs could not cap the number of annual office visits for behavioral health treatment unless they did the same for med-surg care. Similarly, imbalances in copayments and coverage limits would be outlawed.
Appelbaum and his cohorts got an exhilarating push on the federal front last spring, when President Bush weighed in with support.
"We were all very pleasantly taken with his support," says Appelbaum. "Now the White House needs to follow up with some clear indication of the parameters of its preferred approach."
Establishing boundaries
If there's any agreement at all among all of the parties, it is just what Appelbaum is referring to: Where should the lines be drawn? Hand parity rights to patients, says the conservative National Center for Policy Analysis, and you'll have mental health experts subjectively diagnosing a host of illnesses and sucking up benefits — a scenario that echoes the charges leveled against some providers in the early '90s.
The legislation "is awfully broad," says Randy Johnson, vice president of the U.S. Chamber of Commerce. "When we have 15- to 18-percent increases in benefit costs, we don't think it's time for Congress to add mandates, period."
The American Association of Health Plans has echoed that position repeatedly. More than 1,500 mandates accounted for 15 percent of the $67 billion increase in health care spending last year, according to an AAHP-commissioned Pricewaterhouse Coopers report. Billions more, the association argues, could be poured into behavioral health care for suspect maladies.
Such as? Well, open a copy of DSM-IV, the APA's Diagnostic and Statistical Manual of Mental Disorders, and see for yourself, say opponents. DSM-IV, which helps clinicians to diagnose such debilitating illnesses as depression, anxiety, and schizophrenia, also identifies lesser maladies, such as jet lag, caffeine addiction, and voyeurism. Opponents have zeroed in on the bill's adoption of DSM-IV as a roster of conditions that could potentially qualify for coverage. They argue that if a physician, insurer, or court determined that treatment for a malady listed in DSM-IV was deemed a medical necessity, it would trigger new costs at a time when most managed care clients are demanding rate relief.
AAHP stresses that it's not opposed to appropriate access to mental health care services. Rather, it's concerned that "an implausible set of ideas in a manual created by a specialty society" — including certain disorders for which there is little published scientific evidence to suggest a course of treatment — could get enough traction to lead to mandated coverage.
Additionally, says AAHP spokesman Mohit Ghose, "The bill leaves open who determines medical necessity." In essence, he says, the courts will be left to decide that question as coverage for specific conditions is challenged.
"That's a red herring," asserts Appelbaum. "The status quo for people who have coverage is that DSM-IV is the guiding diagnostic manual. Both now and under the proposed legislation, insurers would still determine whether medical necessity [for treatment for a DSM-IV-listed condition] exists — a task they have never had difficulty performing."
Not really sick?
Some opposition groups have seized on a report by the National Bureau of Economic Research, which claims that more than a third of behavioral health patients aren't actually ill.
Not so, counters the American Managed Behavioral Healthcare Association. Its own analysis found that 85 percent of billed claims submitted by providers of mental health care is for treatment of "serious mental illnesses." The AMBHA definition excludes 70 afflictions in DSM-IV, such as adjustment- , sleep- , and gender identity disorders. The study also excluded substance abuse, parity for which specifically is disallowed in the proposed legislation.
"People with less serious mental disorders are not usually heavy users of the system," says Executive Director Pamela Greenberg, MPP.
But with opponents concentrating their fire on DSM-IV, AMBHA decided to examine the issue even more closely as it relates to sleep disorders and jet lag. AMBHA members — mostly mental health carve-out companies — recently pooled their data on 45 million covered lives. Of the $3 billion in claimed benefits, AMBHA says, 0.006 percent of mental health claims, or 58 claims per million, comprised bills for jet lag, nightmare disorder, sleep-terror disorder, and sleepwalking disorder. "This translates to 0.003 percent of total mental health dollars billed, or $32 per $1 million in billed mental health claims," AMBHA notes. "Out of $3 billion billed for mental health claims, a total of $95,000 was billed for jet lag, nightmare disorder, sleep terror disorder, and sleepwalking disorder."
Says Greenberg: "You can argue about cost if you want to, but the data is on our side. Mental health parity is not expensive."
Based on his company's data, Henry Harbin, a member of Bush's New Freedom Commission on Mental Health and chairman of Magellan Health Services, the largest managed behavioral health care company, says the cost of service could go up anywhere from 10 to 30 percent if parity passes. But factoring in that the program accounts for about 3 percent of a health plan's average costs, the bottom-line increase for most MCOs is likely to fall between 1.2 and 1.8 percent.
The bill might actually cost Magellan a handful of clients, says Harbin, because insurers and employers can opt out of mental health entirely rather than bear the increased cost. But those clients could lose out in the long run, he adds, as there is evidence that providing timely mental health benefits can reduce morbidity and mortality among patients with chronic conditions, ultimately translating into lower costs.
With a final vote looming before an election break, numbers increasingly look like they will favor proponents of the bill.
"I think the chances are good it will pass," says Harbin.
Chances are, they'll also be back even if it does. Appelbaum and AMBHA would like to see new legislation that would take parity another giant leap ahead — into substance abuse.
If the current battle is any indication, it won't be an easy fight.
MANAGED CARE 
October
2002
. ©MediMedia USA
---
Our most popular topics on Managedcaremag.com
---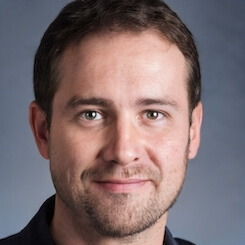 Paul Lendner ist ein praktizierender Experte im Bereich Gesundheit, Medizin und Fitness. Er schreibt bereits seit über 5 Jahren für das Managed Care Mag. Mit seinen Artikeln, die einen einzigartigen Expertenstatus nachweisen, liefert er unseren Lesern nicht nur Mehrwert, sondern auch Hilfestellung bei ihren Problemen.